Canada's Fourth Wave Will Look A Lot Different For Vaxxed & Unvaxxed People, Expert Says – Narcity Canada
Canada is on its way to a fourth wave of COVID-19, according to one expert, but he said it will look very different depending on your vaccination status.
According to Dr. Colin Furness, an infection control epidemiologist and assistant professor at the Faculty of Information at the University of Toronto, there will be a stark divide between those who are fully or partially vaccinated and those who are unvaccinated.
"We're going to have a fourth wave in the fall. I think that's pretty clear," Furness told Narcity via Zoom. "But the fourth wave will be driven by and suffered by unvaccinated people, millions of them."
Can fully vaccinated people relax?
Furness said it will be "rare" for a fully vaccinated person to end up in the ICU, and the numbers suggest it will be rare to even catch COVID-19 at all.
According to data from the Public Health Agency of Canada (PHAC), cases of COVID-19 in fully vaccinated Canadians make up approximately 0.5% of all reported COVID-19 cases since the vaccine rollout began.*
Additionally, only 0.2% of Canadians who received a single dose of a COVID-19 vaccine reported a COVID-19 case after the fact.
So while fully vaccinated Canadians can relax a bit, Furness said caution is still required — especially in environments like large indoor gatherings.
"My message to anybody who's been vaccinated is you still want to be careful," he explained. "You don't want to expose yourself to COVID. You just don't want to do that."
What's the risk of being unvaccinated?
Furness cautioned that the risk of COVID-19 is much higher this summer than it was last summer for unvaccinated people, largely due to more dangerous strains of COVID-19.
"The Delta variant, for example, is about 50 or 60% more transmissible than [the Alpha variant, which is] 50 or 60% more transmissible than the original strain," Furness said. "So you're more than twice as likely to get infected in a given situation."
"That means […] aerosols, specifically, those small particles that float around, […] last summer, you may have been exposed, but to a very low viral dose that didn't get you sick. This summer, the same exposure could get you very sick indeed. So if you're unvaccinated, your risk has gone a lot higher," he added.
Why are some people still unvaccinated?
"Millions" of Canadians are still unvaccinated, Furness said, though he expects the number to go down as the risk becomes more and more evident for those without protection from COVID-19.
That said, he explained that people need to reserve judgement sometimes when it comes to unvaccinated people.
"People who don't want to get vaccinated are actually suffering primarily a problem of trust. That may not be their fault at all," Furness said.
"If you belong to an ethnic group that has been on the short end of the stick with respect to state interference or provision of health care, there's not a lot to trust."
Instead, Furness said Canadians should approach the issue with compassion.
"Soon as we start name-calling, I think we have to sort of give up and say, 'Well, we're not even trying to change people's minds.' That's what I want to do. I want to change people's minds."
Health Canada has a robust website with all the latest information on the vaccines and can answer any questions you may have. Click here for more information.
*This article has been updated.
From Your Site Articles
Related Articles Around the Web
iOS and iPad users can now access Facebook's cloud gaming services indirectly – MobileSyrup
After continuous back and forth between Facebook and Apple regarding an iOS app for Facebook's gaming service, the social networking platform has followed Microsoft and Amazon's route and has published a web app for iPhone and iPad users which will be found on Facebook Gaming's website, instead of the App Store.
Facebook has released a PWA (Progressive Web App) that will act as a shortcut to its gaming service. To access the app, simply visit www.facebook.com/gaming/play from your iPhone and iPad, and you'll get a prompt to add a shortcut to the web app to your homepage (see the first screenshot below for reference).
"We've come to the same conclusion as others: web apps are the only option for streaming cloud games on iOS at the moment," Facebook's vice president of gaming, Vivek Sharma, told The Verge in a statement.
"As many have pointed out, Apple's policy to 'allow' cloud games on the App Store doesn't allow for much at all. Apple's requirement for each cloud game to have its own page, go through review, and appear in search listings defeats the purpose of cloud gaming. These roadblocks mean players are prevented from discovering new games, playing cross-device, and accessing high-quality games instantly in native iOS apps — even for those who aren't using the latest and most expensive devices."
Via: The Verge
In the Garden: From farm implements to rock bands – TheRecord.com
I think I may have bought the plant because of the name, Jethro Tull, a name that's been stuck in the trivia section of my head forever. It's likely I learned of the real Jethro Tull in a history class when I was in school — long enough ago to call that period of my life historical. He was the 17th-century agriculturalist who perfected a horse-drawn seed drill in 1700 that modernized farming of the day. Or maybe it was the 60s rock band by that name which I probably listened to and added to the trivia pile. They're still around, and ironically, they have a song called "Living in the Past." For whatever reason it's so named, the more current Jethro Tull is a cultivated variety of coreopsis that is now growing nicely in my garden.
Coreopsis, common name tickseed, is a native North American plant. There are more than 70 species and one thing they all have in common is their daisylike flowers that are a source of nectar and pollen for all manner of insects. I don't exactly have great swaths of this plant that would form an ecological niche for specific insects, but the few varieties I do have dotted around help keep the garden buzzing.
Most coreopsis are shades of yellow, but cultivars can have reddish-purple tones, even pink. I've had Coreopsis verticillata 'Route 66' for ages. It's a bushy plant full of flowers that have a burgundy centre spilling out onto yellow petals. This one is vigorous and hardy, not surprising as it's said to have been discovered growing (or hitching a ride) near Route 66 in Lucinda, Pa. I also have 'Zagreb', just as impressive, but with daisylike yellow flowers in a shorter, mounding form, and another called 'Mercury Rising.' It's also lush and bushy with flowers the colour of a nice Merlot with an orange button in the centre.
Somewhere in the garden, there might be a Coreopsis rosea 'American Dream'. It's a pink variety and unlike other species of Coreopsis, it isn't as tolerant of drought as it needs damp soil to thrive. I'm afraid I might not have given that one what it needed; however, the others are doing just fine.
Coreopsis verticillata are also known as thread-leaved coreopsis because of the delicate, finely textured foliage, attractive enough in its own right. They're one of the longest flowering perennials, easy to grow and a good choice for the beginner. Plant them in a sunny spot, give them a light trim in midsummer and they'll produce even more flowers.
Because they're loved by bees and butterflies alike, and so easy, every garden should have coreopsis. Don't be concerned about the common name tickseed. The plant does not attract ticks, nor does it repel them. It relates to the botanical name, Coreopsis, which comes from the Greek words koris meaning bug and opsis, referring to the shape of the seed which resembles a bug or tick.
As for 'Jethro Tull,' it was a natural cross between varieties from two other species, C. grandiflora, or large-flowered tickseed found in Eastern Canada, and C. auriculata, or mouse-ear coreopsis. Auriculatus refers to earlike lobes at the base of each leaf — I must check Jethro's leaves for any signs of Mickey. Unlike the threadleaf varieties, the leaves are noticeably broader. It's the flowers that are especially appealing. About the size of a toonie, they're brilliant golden yellow with fluted petals that look like tiny ice-cream cones.
I must go sit in the garden with one while I catch up with an old rock band.
EA Play Live featured Dead Space, Battlefield, and Grid news | bit-tech.net – bit-tech.net
EA live-streamed its EA Play Live event yesterday evening with a raft of interesting trailers, reveals, gameplay footage, and other news. You can catch up on the full live stream embedded below, and later in the article I will give you times to skip to, to see the part of the show about a particular game.
[embedded content]
One of the biggest announcement s/ surprises of the show was kept until last (video: 1hr 27mins 30s). EA heralded the return to Ishimura, with the announcement of a Dead Space remake. It says Motive is remaking this survival sci-fi horror classic and rebuilding it from the ground up for modern PC and console architectures.
Dead Space (remake) will "feature completely rebuilt assets and all-new technology, using the powerful Frostbite engine to craft a terrifyingly immersive experience," says EA. However, it promises not to change any of the experience – it will just become more real and immersive with the modern graphics.
EA hasn't set a date for the release of Dead Space (remake) but it has confirmed it is only coming to PlayStation 5, Xbox Series X/S, and PC.
Moving along to one of the other big announcements of the night – EA has unveiled Battlefield Portal, an all-new, community-driven platform that will give players the ability to discover, create and share unexpected battles (video: 1hr 15mins 50s). Think of it as something akin to a creator mode for Battlefield 2042 – for which it will be the second major expansion.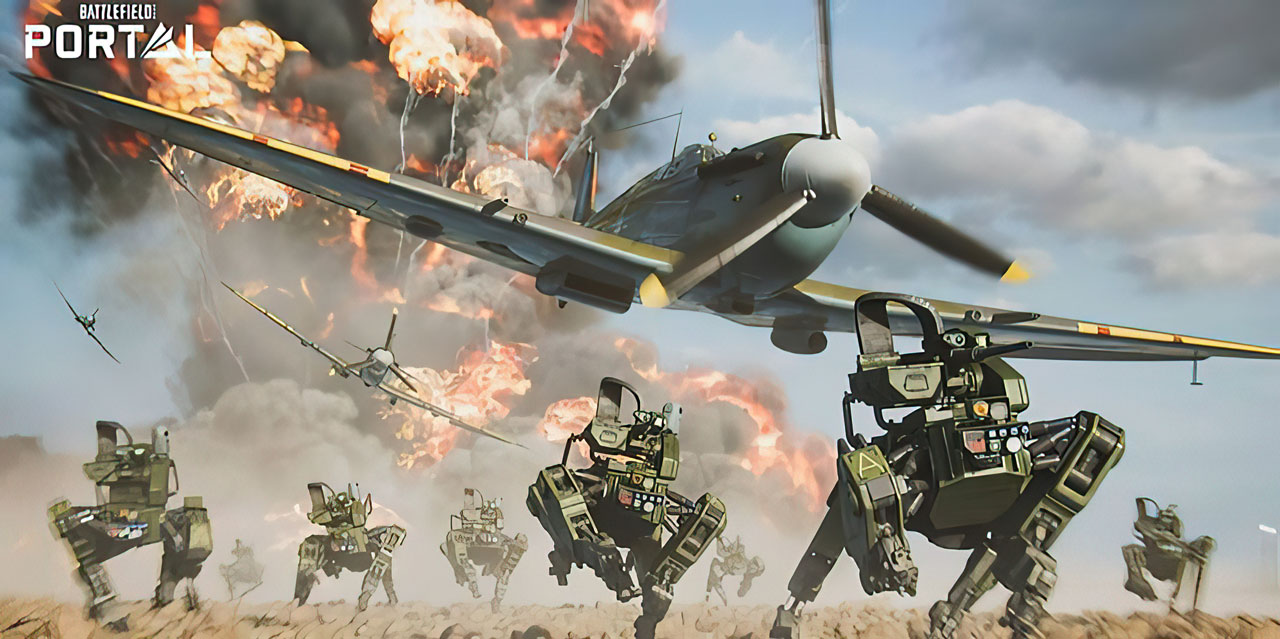 Users can make a Battlefield of their own thanks to the tools provided with this release. The maps and assets you can play with aren't limited to Battlefield 2042, either. EA has included modern reworked maps and assets from the likes of Battlefield 1942, Bad Company 2, and Battlefield 3, too. Mix up these assets for fun, and share them with others. Some of the fever dreams suggested by EA include; a whole army from World War II vs. a squad of 2042 Specialists, Tank vs. Snipers, or knives vs defibrillators (as shown in the video trailer).
Another game showcased at EA Play Live was the new Grid Legends game from Codemasters (video: 52mins 15s). This title mixes racing action with an in-depth 'classic underdog' story filmed in XR and delivered in documentary style, starring award-winning British actor, Ncuti Gatwa. You may shrug at that statement, but making the game even more story-like, EA says that Grid Legends "includes improved driver-personality AI that makes opponents behave even more like human racers".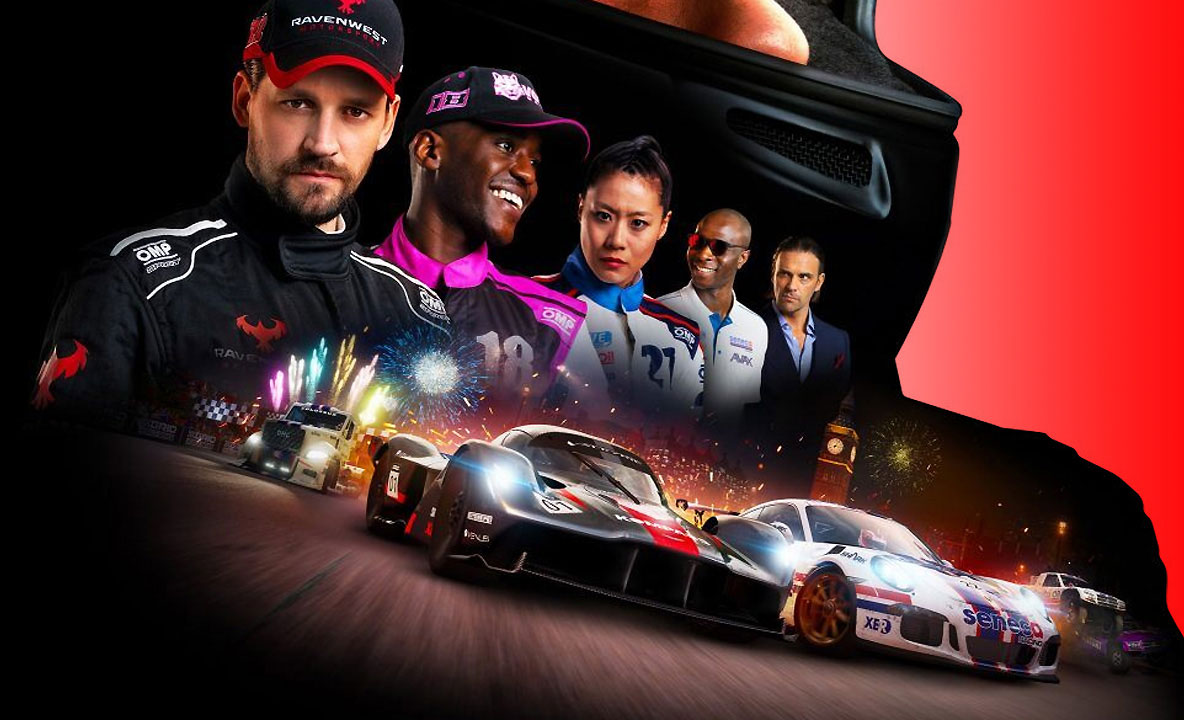 We don't have a precise date for the Grid Legends release, only that it is coming in 2022. It will be released for Xbox Series X/S, Xbox One, PlayStation 5, PlayStation 4,and PC.
Other titles that EA showcased last night include: