Canada's vaccination divide and Germany's election: In The News for Sept. 27 – Coast Reporter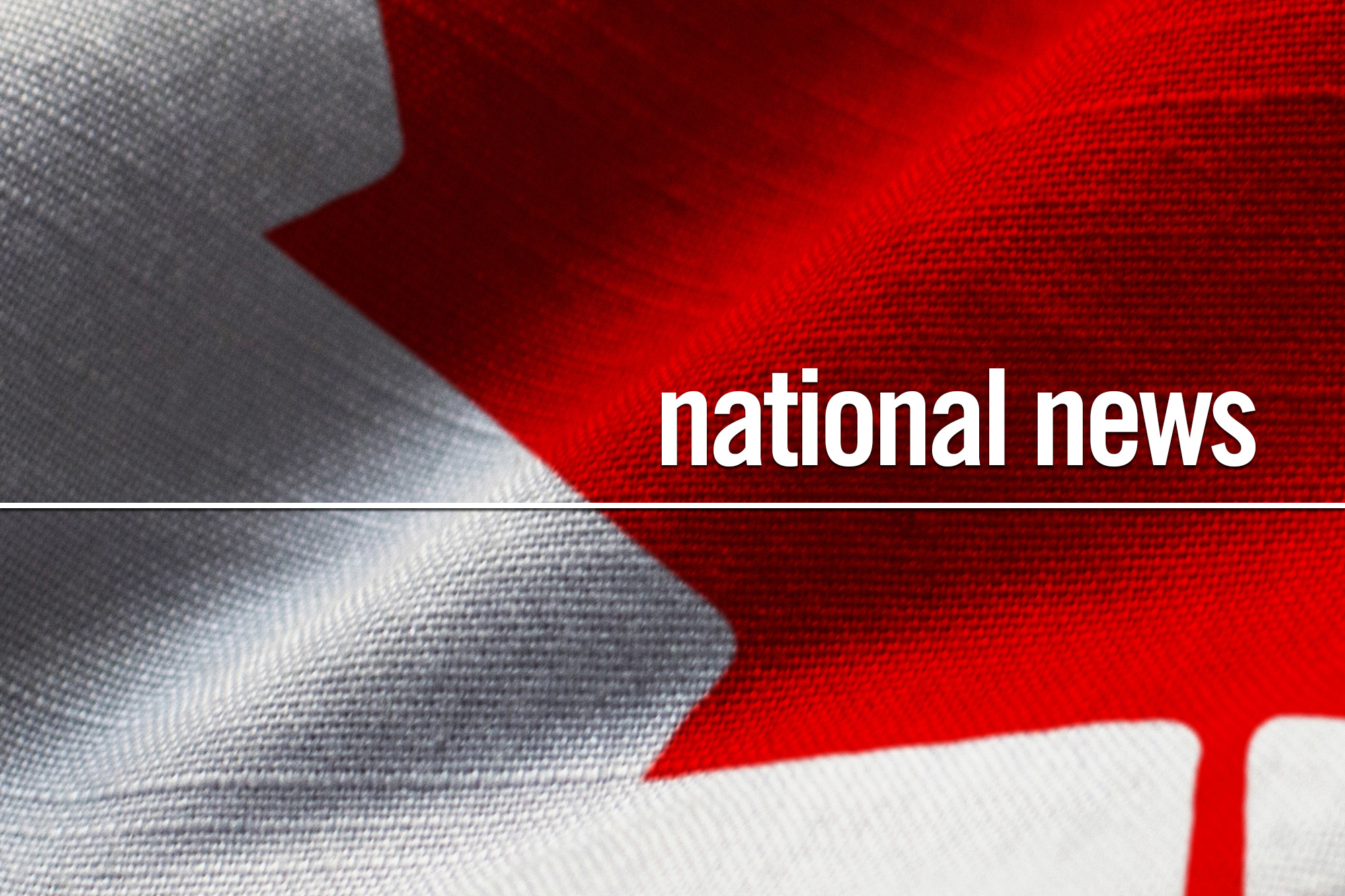 In The News is a roundup of stories from The Canadian Press designed to kickstart your day. Here is what's on the radar of our editors for the morning of Sept. 27 …
What we are watching in Canada …
UNDATED — A new poll suggests tensions over COVID-19 vaccines in Canada are high as frictions grow between those who are vaccinated against the virus and those who are not.
The Leger survey, conducted for the Association of Canadian Studies, found that more than three in four respondents hold negative views of those who are not immunized.
Association president Jack Jedwab says the relationships between vaccinated and unvaccinated Canadians are also viewed negatively by two out of three survey participants.
The online poll surveyed 1,549 Canadians between September 10 and 12.A margin of error cannot be assigned to online polls, as the y are not considered truly random samples of the population.
The survey found vaccinated people consider the unvaccinated as irresponsible and selfish, a view contested by those who are not immunized.
Some members of the latter group have been staging demonstrations outside hospitals and schools in recent weeks to protest vaccine passports and other public health measures.
"There's a high level of I would say antipathy or animosity toward people who are unvaccinated at this time," Jedwab said. "What you are seeing is the tension played out among family members and friends, co-workers, where there are relationships between people who are vaccinated and unvaccinated."
The survey results, he noted, also suggest the tensions between vaccinated and unvaccinated Canadians are on par with some of the other social, racial and cultural issues that divide the population.
—
Also this …
OTTAWA —The return of two detained Canadians may have ended the most contentious dispute in Canada's relationship with China, but experts say Ottawa faces a number of other extremely difficult challenges and choices in its dealings with Beijing.
Those include immediate issues such as whether to let Chinese telecom giant Huawei participate in Canada's 5G wireless network, as well as broader questions of whether the emergent Asian superpower should be treated as a partner, competitor or adversary.
Global Affairs Minister Marc Garneau acknowledged Sunday the degree to which the detention of Michael Kovrig and Michael Spavor — in apparent retaliation for Canada's arrest of Huawei executive Meng Wanzhou — had impeded ties between the two countries.
"There was no path to a relationship with China as long as the two Michaels were being detained," Garneau said during an appearance on CBC's Rosemary Barton Live, referencing the colloquial term adopted around the world when discussing the former detainees.
Kovrig and Spavor were released Friday after more than 1,000 days in Chinese detention, the same day Meng was released from Canadian custody after reaching a plea deal with authorities from the U.S., where she had faced fraud charges.
With that situation resolved, University of British Columbia professor and leading expert on China and Asia Paul Evans says the newly re-elected Liberal government has a number of immediate issues to address and decisions to make.
Those include finally delivering a verdict on whether Huawei can participate in Canada's 5G network. Canada is the only member of the Five Eyes intelligence-sharing network, which includes the U.S., Britain, Australia and New Zealand, to have not already banned the company.
—
And this …
UNDATED —As the first National Day for Truth and Reconciliation approaches, Alana Hogstead has decided as a small-business owner to close up her shop in honour of the day.
Hogstead co-owns Martha's Music in Camrose, Alta., with her husband. The store will be closed on Thursday.
"We're just a small business and a small voice in the grand scheme of things, but we're going to make our opinion known," Hogstead said in a phone interview.
"We think there needs to be more reconciliation and honesty."
Hogstead is not alone in her decision. Businesses, cities and schools across Canada are preparing to follow the federal government's decision to observe the day, in some cases stepping up because provinces won't.
The House of Commons unanimously supported legislation in June to make Sept. 30, also known as Orange Shirt Day, a federally recognized holiday to mark the history of and intergenerational trauma caused by residential schools. The statutory holiday applies to all federal employees and workers in federally regulated workplaces.
The day is a direct response to one of the Truth and Reconciliation Commission's calls to action.
But only a handful of provincial and territorial governments are having public servants and schools observe the day.
—
What we are watching in the U.S. …
WASHINGTON — It's a consequential week for U.S. President Joe Biden's agenda as Democratic leaders work to delicately trim back his $3.5 trillion "Build Back Better" package and pass legislation to avoid a federal shutdown.
The Senate has a test vote set today to keep the government running and avert a federal debt default.
But that package stands to run into a blockade by Republican senators.
Funding runs out after Thursday's fiscal year-end deadline.
Behind the scenes, Biden and Democratic leaders are working to round up votes for his bigger package.
An expected House vote Monday on a $1 trillion infrastructure bill was postponed to Thursday.
—
What we are watching in the rest of the world …
BERLIN — Germany's center-left Social Democrats won the biggest share of the vote in a national election Sunday, narrowly beating outgoing Chancellor Angela Markel's center-right Union bloc in a closely fought race that will determine who succeeds the long-time leader at the helm of Europe's biggest economy.
The Social Democrats' candidate Olaf Scholz, the outgoing vice chancellor and finance minister who pulled his party out of a years-long slump, said the outcome was "a very clear mandate to ensure now that we put together a good, pragmatic government for Germany."
Despite getting its worst-ever result in a federal contest, the Union bloc said it too would reach out to smaller parties to discuss forming a government, while Merkel stays on in a caretaker role until a successor is sworn in.
Election officials said early Monday that a count of all 299 constituencies showed the Social Democrats received 25.9 per cent of the vote, ahead of 24.1 per cent for the Union bloc. No winning party in a German national election had previously taken less than 31 per cent of the vote.
Armin Laschet, the governor of North Rhine-Westphalia state who outmaneuvered a more popular rival to secure the nomination of Merkel's Union bloc, had struggled to motivate the party's base and suffered a series of missteps.
"Of course, this is a loss of votes that isn't pretty," Laschet said of results that looked set to undercut by some measure the Union's previous worst showing of 31 per cent in 1949. But he added that with Merkel departing after 16 years in power, "no one had an incumbent bonus in this election."
Merkel, who has won plaudits for steering Germany through several major crises, won't be an easy leader to follow. Her successor will have to oversee the country's recovery from the coronavirus pandemic, which Germany so far has weathered relatively well thanks to large rescue programs.
—
In entertainment …
TORONTO — The winner of the Polaris Music Prize is being revealed tonight in a shortened edition of the usual festivities.
Organizers of the $50,000 award celebrating the best Canadian album of the year say they're planning a show that runs about half an hour and features two performances by last year's winner, Backxwash.
The event will be hosted by Angeline Tetteh-Wayoe of CBC Music and stream on CBC Gem and CBC Music's Facebook, Twitter and YouTube pages at 8 p.m. ET.
It's a significant change from other years when all 10 shortlisted Polaris contenders had the opportunity to showcase their nominated albums, usually with a live performance.
Polaris representatives say "continued uncertainty" around public gatherings led to the decision to forgo an in-person event.
Albums vying for the prize this year include Quebec singer Dominique Fils-Aime's "Three Little Words" and Toronto rapper Tobi's "Elements Vol. 1."
Among the other Polaris-nominated albums are two efforts from Toronto rappers — Cadence Weapon's "Parallel World" and DijahSB's "Head Above the Waters" — as well as the debut album of Mustafa, "When Smoke Rises."
The Polaris Music Prize awards the artist or group that created the best Canadian album of the previous year — irrespective of genre or sales — as chosen by a team of journalists, broadcasters and bloggers.
Each shortlisted contender receives a $3,000 prize and the winner is narrowed down by an 11-member jury.
—
ICYMI …
NEW YORK — "Moulin Rouge! The Musical," a jukebox adaptation of Baz Luhrmann's hyperactive 2001 movie, won the best new musical crown at the Tony Awards on a Sunday night when Broadway looked back to honor shows shuttered by COVID-19, mourn its fallen and also look forward to welcoming audiences again.
The show about the goings-on in a turn-of-the-century Parisian nightclub, updated with tunes like "Single Ladies" and "Firework" alongside the big hit "Lady Marmalade," won 10 Tonys. The record is 12, won by "The Producers."
"The Inheritance" by Matthew Lopez was named the best new play and won three other awards, and Charles Fuller's "A Soldier's Play" won best play revival and an acting award.
The sobering musical "Jagged Little Pill," which plumbs Alanis Morissette's 1995 breakthrough album to tell a story of an American family spiraling out of control, came into the night with a leading 15 Tony nominations. It left with wins for best book, and Lauren Patten won the award for best featured actress in a musical.
"Slave Play," Jeremy O. Harris' ground-breaking, bracing work that mixes race, sex, taboo desires and class, earned a dozen nominations, making it the most nominated play in Tony history. But it won nothing.
The last Tony Awards ceremony was held in 2019. The virus forced Broadway theaters to abruptly close on March 12, 2020, knocking out all shows and scrambling the spring season. Several have restarted, including the so-called big three of "Wicked," "Hamilton" and "The Lion King."
—
This report by The Canadian Press was first published Sept. 27, 2021
The Canadian Press
Factbox-Queen Elizabeth, Britain's longest-reigning monarch
Britain's Queen Elizabeth, the world's longest-reigning monarch, spent a night in hospital but returned to Windsor Castle on Thursday.
Here are some facts about the 95-year-old queen:
PRINCESS:
Elizabeth Alexandra Mary was born at 17 Bruton St, London W1, on April 21, 1926, and christened on May 29, 1926, in the private chapel at Buckingham Palace.
After her uncle, Edward VIII, abdicated in 1936 for the love of a divorced American woman, the queen's father, George VI, inherited the throne.
Two years after World War Two, she married navy Lieutenant Philip Mountbatten, a Greek prince, whom she had fallen for during a visit to a naval college when she was just 13.
QUEEN
She was just 25 when she became Queen Elizabeth II on Feb. 6, 1952, on the death of her father, while she was on tour in Kenya with Prince Philip.
She was crowned monarch on June 2, 1953, in a ceremony at London's Westminster Abbey that was televised live.
MOTHER AND WIFE
Philip was said to be shattered when his wife became queen so soon.
Her marriage to Philip, whom she wed when she was 21, stayed solid for 74 years until his death in April 2021.
Their children are Charles, born in 1948, Anne, born in 1950, Andrew in 1960 and Edward in 1964.
MONARCH
Winston Churchill was the first of her 14 British prime ministers.
As head of state, the queen remains neutral on political matters. The queen does not vote.
SOVEREIGN
Elizabeth, who acceded to the throne as Britain was shedding its imperial power, has symbolised stability. Her nearly 70-year reign is the longest of any British monarch.
A quiet and uncomplaining dedication to the duty of queenship, even in old age, has earned her widespread respect both in Britain and abroad, even from republicans who are eager for abolition of the monarchy.
OFFICIAL TITLE IN THE UNITED KINGDOM
Her Majesty Elizabeth II, By the Grace of God, of the United Kingdom of Great Britain and Northern Ireland, and of Her Other Realms and Territories Queen, Head of the Commonwealth, Defender of the Faith.
COMMONWEALTH
The Queen is head of state of 15 Commonwealth countries in addition to the United Kingdom. She is also head of the Commonwealth itself, a voluntary association of 54 independent countries.
DIFFICULT TIMES
The 40th anniversary of her accession, in 1992, was a year she famously described as an "annus horribilis" after three of her four children's marriages failed and there was a fire at her Windsor Castle royal residence.
The death of Princess Diana, the divorced wife of Elizabeth's son and heir-to-the-throne Prince Charles, in 1997, damaged the family's public prestige.
Charles' younger son, Harry, and wife Meghan said in an explosive interview with Oprah Winfrey earlier this year that one unidentified royal had made a racist remark about their first-born child. The couple had stepped back from royal duties in early 2020 and moved to the United States.
(Writing by Michael Holden and Kate Holton; Editing by Guy Faulconbridge and Peter Cooney)
At United Nations, Afghan women appeal: don't let Taliban in
A group of  Afghan women urged the United Nations to block the Taliban from gaining a seat at the world body, calling for better representation for their country during a visit to the organisation's New York headquarters on Thursday.
"It's very simple," former Afghan politician and peace negotiator Fawzia Koofi told reporters outside the UN Security Council in New York. "The UN needs to give that seat to somebody who respects the rights of everyone in Afghanistan."
"We are talked a lot about, but we are not listened to," she said of Afghan women. "Aid, money, recognition – they are all leverage that the world should use for inclusion, for respect to the rights of women, for respect to the rights of everybody."
Koofi was joined by former politician, Naheed Fareed, former diplomat Asila Wardak and journalist Anisa Shaheed.
"When the Taliban took Afghanistan … they said that they will give permission to women to resume their jobs, to go back to the school, but they didn't keep that promise," said Fareed.
Since seizing power in mid-August, Taliban leaders have vowed to respect women's rights in accordance with sharia, or Islamic law. But under Taliban rule from 1996 to 2001, women could not work and girls were banned from school. Women had to cover their faces and be accompanied by a male relative when they left home.
The United Nations is considering rival claims on who should represent Afghanistan. The Taliban nominated their Doha-based spokesman Suhail Shaheen as UN ambassador, while Ghulam Isaczai – the UN envoy representing the government ousted by the Taliban – is seeking to remain in the country's seat.
UN member states are expected to make a decision by the end of the year.
Wardak urged countries to pressure the Taliban "to put their words in action" when it comes to women's rights, adding: "If you're going to give them a seat, there should be conditions."
The women spoke to reporters before addressing a UN event on support for Afghan women and girls, organized by Britain, Qatar, Canada, UN Women and the Georgetown Institute for Women, Peace and Security.
The UN Security Council also met separately on Thursday to discuss women, peace and security.
"Women and girls in Afghanistan are pinning their hopes and dreams on this very council and world body to help them recover their rights to work, travel and go to school," Isaczai told the 15-member council. "It would be morally reprehensible if we do nothing and let them down."
(Reporting by Michelle Nichols; Editing by Karishma Singh)
U.S. charges 5 people with money laundering in alleged Venezuela bribery scheme
Five individuals, including a politician from  Venezuela's ruling party and an associate of a businessman close to President Nicolas Maduro, have been charged with money laundering in connection with an alleged Venezuela bribery scheme, the U.S. Department of Justice said.
A federal grand jury in the Southern District of Florida charged three Colombian nationals and two Venezuelans, the DOJ said in a statement on Thursday.
The indictment alleges that the five laundered the proceeds of a bribery scheme to obtain and retain inflated contracts through a Venezuelan state-run food and medicine distribution program known as CLAP.
The five are: Alvaro Pulido Vargas, 57, of Colombia; Jose Vielma-Mora, 55, of Venezuela; Emmanuel Enrique Rubio Gonzalez, 32, of Colombia; Carlos Rolando Lizcano Manrique, 50, of Colombia; and Ana Guillermo Luis, 49, of Venezuela, the DOJ said.
Pulido Vargas is a long-time business associate of fellow Colombian businessman Alex Saab, who is close to the Venezuelan president and was extradited to the United States over the weekend to face money laundering charges. Pulido Vargas was sanctioned by the U.S. Treasury in 2019, and indicted alongside Saab that same year over an alleged money-laundering scheme. Rubio Gonzalez is Pulido Vargas' son.
The U.S. Treasury sanctioned Saab in 2019, accusing him of being a "profiteer" who enriched himself by skimming from contracts from the CLAP Venezuelan state-run food distribution program.
Vielma-Mora is a long-time Venezuelan ruling party politician who was formerly the governor of the Andean state of Tachira and is now a congressman.
Between 2015 and at least 2020, the five individuals conspired with others to launder the money from bank accounts in Antigua, the United Arab Emirates and elsewhere through U.S. bank accounts, the DOJ said.
They received about $1.6 billion from the Republic of Venezuela and transferred about $180 million through or to the United States, the DOJ said.
Representatives of the individuals could not immediately be contacted for comment by Reuters.
If convicted, they each face a maximum total penalty of 100 years in prison, the department said.
(Reporting by Kanishka Singh in Bengaluru and Alexandra Ulmer in San Francisco; Editing by Rosalba O'Brien)