Canadian bank bonuses climb 3.9% as virus stops 'crazy' payouts – BNN
Canada's biggest banks set aside 3.9 per cent more for bonuses, a relatively small increase in a year when record revenue from trading and dealmaking helped firms weather the COVID-19 pandemic.
The country's six largest lenders set aside $16.2 billion (US$12.6 billion) for performance-based compensation in the 2020 fiscal year. The increase improved upon the previous year's 2.5 per cent gain — the smallest in nine years — though it fell short of the 6.3 per cent average for the past decade.
"This year is going to be very challenging when it comes to bonuses," said Bill Vlaad, president of Vlaad & Co., a Toronto-based recruitment firm that monitors compensation trends. "The rest of Canada has had a really challenging year, so the banks can't then go out and pay investment bankers crazy bonuses. They just can't do that optically."
Toronto-Dominion Bank and Royal Bank of Canada, the two largest lenders, had the biggest increases to their bonus pools, while Bank of Nova Scotia — which sold businesses and operations through the year — was the only company to shrink its reserves for performance-based pay.
Banks saw a 22 per cent surge in annual revenue from their capital-markets operations, to about $31.1 billion collectively for the year ended Oct. 31. Underwriting and advisory fees rose 23 per cent to a new peak of $5.66 billion, and trading revenue soared 41 per cent to a record $16.5 billion.
Overall, the Big Six banks had $41.2 billion in annual net income, down 12 per cent from the previous year's record.
Canada's bonus reserves may hint what's ahead for U.S. and European banks. Wall Street traders are poised for handsome bonuses in their best year in a decade, though their investment-banking peers may be less fortunate. Traders at JPMorgan Chase & Co. may see a 20 per cent bonus boost.
In Europe, Deutsche Bank AG signaled in October that it's planning bonus increases for top-performing investment bankers. UBS Group AG plans to raise fixed salaries for some employees by as much as 20 per cent, allowing the company to lower its bonus pool.
The Canadian banks pay bonuses based on performance, with most of the variable compensation going to capital-markets employees such as investment bankers, research analysts and those in sales and trading. Variable compensation reflects the amount reserved, not paid out, and doesn't include base salaries. Bonuses are typically distributed in December.
"There aren't a lot of bonuses to go out when you divide it by the number of people that are still on at the firms," Vlaad said. "The banks have an unnatural, invisible hand that is coming in and has restricted them from having any material layoffs, so they haven't been able to be as efficient as they'd like to be because of their promises to the Canadian public."
The six banks' workforce totals about 378,400, down 3 per cent from last year, with Scotiabank shrinking the most after selling operations in the Caribbean and winding down other businesses. Bank of Montreal's and Canadian Imperial Bank of Commerce's ranks also shrunk after the two companies announced cost-reduction measures before the pandemic. Job cuts across the industry could have been higher if not for COVID-19, with chief executive officers vowing that employees wouldn't lose their jobs due to the pandemic.
Here's a bonus breakdown by bank:
Toronto-Dominion
Canada's largest lender by assets set aside $2.89 billion for incentive compensation, with its 6.2 per cent increase the highest since 2017. The pool reflects employees' ability to keep the bank serving customers and running efficiently throughout the pandemic, Chief Financial Officer Riaz Ahmed said in an interview."Bonuses are linked to performance, and overall some of our businesses have done very well," he said. "We've also made sure we've continued to look after all of our people through the pandemic."
Royal Bank
Royal Bank, which has the biggest capital-markets division among Canadian lenders, set aside $6.04 billion for variable compensation, a 5.9 per cent increase and the highest total for the Big Six.
"We take a very balanced approach to compensation with consideration of the external environment in the long-term interest of both our employees and our shareholders," CFO Rod Bolger said in an interview. Market-driven businesses such as wealth management and capital markets will see rates "according to what the market pays, and both of those businesses had strong performance this year."
Still, overall earnings at Canada's second-largest lender were down, "so a lot of our employees will see lower variable compensation this year," Bolger said.
Scotiabank
Scotiabank's performance-based compensation pool fell 1.3 per cent to $1.74 billion, its first decline since 2015, even as Canada's third-largest lender posted record revenue from its capital-markets operations as trading reached an all-time high.
"It's not all about 'eat what you kill' because we want them to be good corporate citizens," CFO Raj Viswanathan said in an interview. "We want to compensate them appropriately when they have a good year," but employees won't necessarily receive a specific percentage of the business they generate.
Scotiabank's compensation calculations take into account the company's performance relative to its projections, and that's weighing on compensation this year because of how the pandemic hurt business, he said.
"The overall variable compensation of the bank is down because the bank's performance has been lower" in the second and third quarters, Viswanathan said.
BMO
Bank of Montreal raised its set-asides for variable compensation 0.8 per cent to $2.63 billion, its smallest increase in at least eight years.
"We're committed to the principles of paying for performance and providing market-competitive compensation for our employees," CFO Tom Flynn said in an emailed statement. "This year, we are comfortable with how well we have adhered to those principles, for both bonuses and total compensation."
CIBC
The fifth-largest Canadian lender allocated 4 per cent more for performance-based pay, reserving $1.95 billion, a reversal from the previous year's 4.7 per cent contraction.
"We believe in paying competitively and paying for performance, and that philosophy is applied," CFO Hratch Panossian said in an interview. "This year, the level of compensation we've landed on we believe reflects the performance of the bank both from a financial perspective as well as doing the right thing for our clients and supporting clients through a very tough environment."
National Bank
National Bank of Canada set aside 4 per cent more for bonuses, with the Montreal-based lender allocating $990 million for variable compensation, rebounding from a 1.3 per cent contraction in fiscal 2019.
"We're trying to balance a good year with the fact also that our loan losses did go up during the year and that has to be reflected," CEO Louis Vachon said in an interview. "In the context of a pandemic, I think our approach to compensation does need to remain relatively sober. So that's how we're balancing things out."
35 new COVID cases in the region, and two more deaths reported – KitchenerToday.com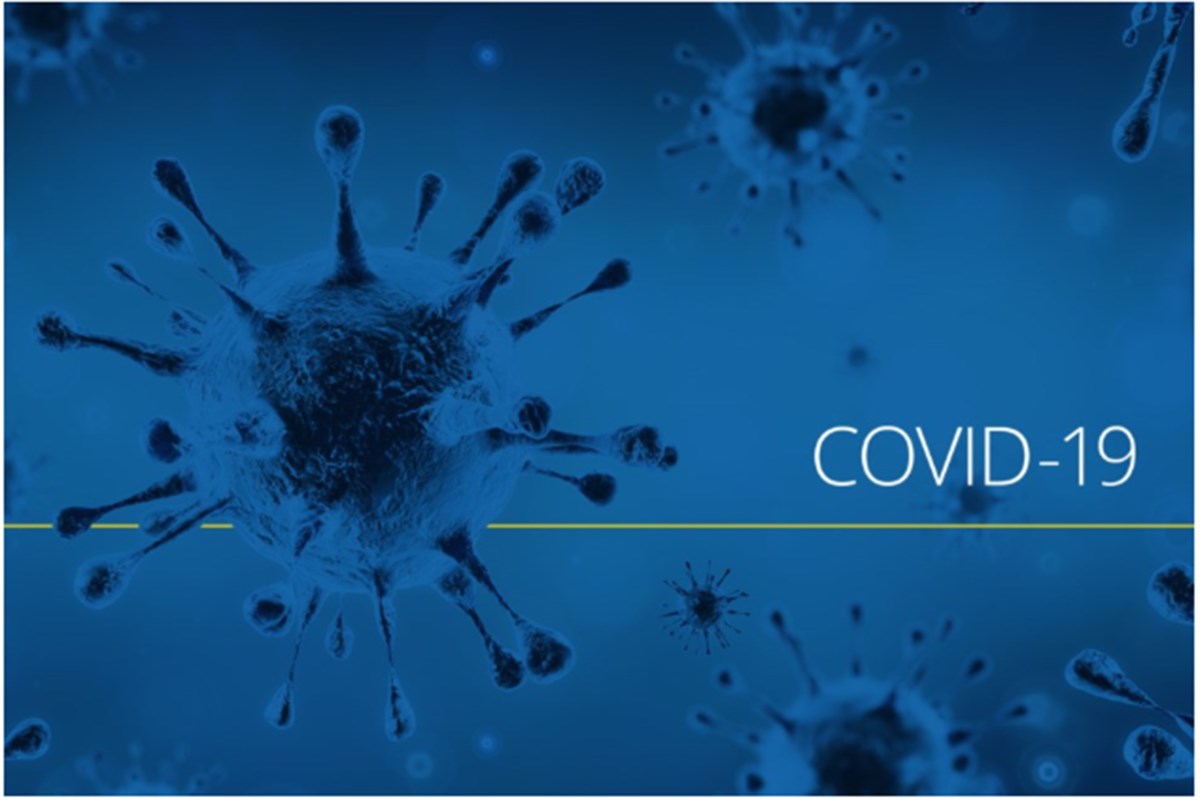 Region of Waterloo Public Health reported 35 new COVID-19 cases on its dashboard Sunday afternoon.
This brings the new total up to 8,947 cases for the region since March.
The number of active cases has decreased to 780 from 857 since Saturday.
Here are some other updates from the Region's COVID summary dashboard on Sunday:
7,975 resolved cases (89 per cent).
There have been 189 deaths in the region linked to the virus. The latest was confirmed on January 24.
41 cases are currently hospitalized (13 in ICU).
There are currently 37 active outbreaks in the region:
Stirling Heights long-term care (two cases in staff)
Golden Years long-term care (one case in staff)
Chartwell Terrace on the Square (one case in staff)
Chartwell Elmira Retirement Residence (42 cases in residents, 19 in staff, one death)
St. Andrew's Terrace long-term care (two cases in residents, three in staff)
Highland Place Retirement Home (10 cases in residents, eight in staff, one death)
Columbia Forest long-term care (12 cases in staff, three in residents)
Briarfield Retirement Residence (one case in a resident, three in staff)
Chartwell Westmount long-term care (62 cases in residents, 47 in staff, seven deaths)
Forest Heights long-term care (five cases in staff)
Cambridge Country Manor (60 cases in residents, 70 in staff, 16 deaths)
The Village at Winston Park Retirement Home (30 in residents, 35 in staff, six deaths)
Luther Village on the Park Retirement Home (one staff case)
Cobble Creek Retirement Home (eight resident cases, three in staff)
St. Luke's Place Long-Term Care (one case in staff, one in resident)
Derbecker's Heritage House Long-Term Care (one case in staff, one in resident)
The Village at University Gates Retirement Home (one staff case)
Congregate setting 22 (four cases)
Congregate setting 20 (two in staff, one resident)
Congregate setting 17 (six in staff, four residents)
Congregate setting 18 (18 cases)
Trades and Related Services 8 (four cases)
Warehousing 3 (three cases)
General office setting 7 (six cases)
General office setting 6 (three cases)
Financial institution 1 (four cases)
Manufacturing/industrial 24 (five cases)
Manufacturing/industrial 22 (two cases)
Retail 4 (four cases)
Manufacturing/industrial 17 (27 cases)
Food processing workplace 1 (161 cases)
Public school board program (three cases)
BrightPath Childcare Centre – Maple Grove (nine cases)
St. Mary's General Hospital – 3 East Unit
Grand River Hospital Mental Health Unit
Grand River Hospital Children's Unit 3D N
St. Mary's General Hospital 7th floor
The outbreaks at a congregate setting, two manufacturing and industrial workplaces, and an automobile sales/service workplace have ended.
Below is the provincial COVID-19 summary for Sunday:
255,002 total cases (2,417 new today).
225,046 cases are resolved (88 per cent).
5,803 related deaths (50 new today).
1,436 hospitalized (392 in the ICU).
Ontario teen who died of COVID-19 was refugee who worked as long-term care home cleaner – CBC.ca
An Ontario teenager who worked as a cleaner at a long-term care home and died after being diagnosed with COVID-19 was a Syrian refugee who moved to Canada with his family in 2016, according to the CEO of Paramount Fine Foods, Mohamad Fakih.
Yassin Dabeh, 19, of London, Ont., worked at Middlesex Terrace, a long-term care home in nearby Delaware, Ont.
"The family had four boys and one daughter, and now they've lost Yassin," said Fakih, a philanthropist and businessman, who spoke with Yassin's father to offer his condolences.
"He said [Yassin] wanted to study, to do something more for his life, and he joined this company that does the cleaning for LTCs," he explained.
Fakih said he offered to organize a fundraiser to cover the costs of a funeral for the young man but was told that it was already taken care of.
"[The father] was very emotional about it. He told me how the community came together for the funeral costs and how he's very appreciative of how the community is coming together to help them."
Youngest in the region with COVID-19 to die
In an interview with CBC News on Saturday, Dr. Alex Summers, the Middlesex-London Health Unit's associate medical officer of health, said the teen is the youngest person in the region diagnosed with the virus to die.
"It's certainly a very sad day and a reminder of how the impact of this pandemic can be felt," he said.
The health unit has not confirmed Dabeh's identity or workplace, only that he was a male teenager who was a staff member at a long-term care home.
Summers said the diagnosis came within the last four weeks, and that the teen's infectious period had actually ended. An investigation into his death is underway he said.
He could not say whether the teen had underlying health conditions.
Summers previously said the teen was not working at a long-term care home while infectious, but the health unit now says the teen did work at the home for a short period of time, early on in the infectious period, before going into isolation.
Mary Raithby, CEO of APANS Health Services, the parent company of Middlesex Terrace, said in a statement that "we extend our deep sympathies to the family and friends of Yassin Dabeh."
"Out of respect for their loss, we are declining to make any comments at this time."
Fakih said a funeral is being planned in the next couple of days. He also said the entire family has also been diagnosed with the coronavirus "because of the son coming back home every time after work."
Fakih, who was born in Lebanon and now lives in Toronto, said he and some friends are cooking 500 meals to give out to those in need in their community. They've decided to hold the event in Yassin's honour, he said.
"It's an Islamic tradition when somebody dies. It's good to do food and gifts for people in need. We believe that helps in the blessing of their soul."
As COVID surges in Canada, workers 'can't afford to get sick' – Al Jazeera English
Toronto, Canada – When Carolina Lopez woke up with a sore throat in November, her mind immediately went to the worst-case scenario: COVID-19.
For the Toronto resident, who works two jobs as a restaurant server and cleaner, a COVID-positive diagnosis would not only affect her health – it could mean losing the pay she needs for rent, groceries and transportation.
"Every time you go outside, you are at risk of getting sick and you just can't afford to get sick," Lopez told Al Jazeera. "If you get sick and stay home, you're not going to receive money to pay for your basic needs."
Lopez ultimately did not have COVID-19 and she recovered from her illness after a few days.
But her fear that a positive COVID-19 diagnosis would spell financial disaster is shared by thousands of essential workers around the world and in Canada, where a surge of infections is pushing healthcare systems in many provinces to the brink.
The second wave has also prompted growing calls for paid sick leave in Canada's most populous province, Ontario, where worker advocates, city officials and public health experts say workers cannot stay home when they are ill, which fuels the spread of the virus.
Workplace outbreaks
Ontario on January 22 reported a seven-day average of 2,703 new daily COVID-19 cases – and the province overtook Quebec on Saturday to record the most total infections in the country, at more than 252,000 since the pandemic began.
Amid recent rising cases and hospitalisations, the Ontario government issued an emergency stay-at-home order earlier this month, imposing stricter lockdown measures until at least February 10 across the province.
But Premier Doug Ford did not address the growing demand for paid sick leave for essential workers – fuelling frustrations among workers' advocates who say such a measure is necessary to stem infections.
Shortly after he was elected in 2018, Ford moved to eliminate emergency leave provisions for workers in Ontario that were introduced by the previous government, including two guaranteed sick days. Currently, Ontario workers can take three unpaid sick days once they have worked for two weeks. The province also passed new rules to allow employees to take "job-protected infectious disease emergency leave" for reasons related to COVID-19 – but that too is unpaid.
There are currently 256 workplace outbreaks in the province, according to most recent data, including 46 in retail and 24 in food processing.
Dr Eileen de Villa, Toronto's medical officer of health, recently recommended Ontario guarantee five permanent paid sick days for workers after three months of employment. That figure, she said, should increase to 10 days during an emergency such as the COVID-19 pandemic.
De Villa said in her report that only 42 percent of Canadian workers have access to paid sick days, while that rate drops to around 10 percent for low-wage workers, many of whom have been deemed essential during the pandemic.
Toronto's board of health also urged the province to take up de Villa's recommendations on paid sick days, as well as ensure all workers could take protected, paid leave to care for loved ones who are ill.
Joe Cressy, a Toronto city councillor and chair of the board, said: "The truth is, COVID will continue to spread through essential workplaces and our communities unless we guarantee paid sick leave now."
More than 60% of Toronto's recorded workplace outbreaks have been in frontline settings. Our essential workers are at increased risk of infection. The truth is, COVID will continue to spread through essential workplaces and our communities unless we guarantee paid sick leave now.

— Joe Cressy (@joe_cressy) January 11, 2021
Deena Ladd, executive director of the Workers' Action Centre, a group that advocates for better workplace and employment conditions in Ontario, said essential workers are living in a state of constant stress because they have to choose between going to work sick or staying home without pay.
"I think essential workers are very worried and feeling that they're putting their health on the line every time they go to work because they don't have paid sick days," she told Al Jazeera.
In particular, guaranteed paid sick leave would benefit, low-wage front-line workers including taxi drivers, factory workers and cashiers at supermarkets and big-box stores, she said. "They're precarious, they're low wage or they're casual so all these factors combined with the fact that we're seeing infection rates rise lends itself to a sense of stress and panic."
Federal benefit
In September, Canadian Prime Minister Justin Trudeau introduced a programme to provide financial assistance to essential workers that need to take time off due to COVID-19. The Canada Recovery Sickness Benefit covers up to 55 percent of an employee's earnings for a maximum of $595 per week for up to two weeks.
In a statement to Al Jazeera, the office of Canada's Minister of Employment, Workforce Development and Disability Inclusion, Carla Qualtrough, said the measure aims to provide workers with paid sick leave "if it is not a protection provided by their provincial government".
"We did this so that no worker – regardless of where they live in Canada, or who they work for – has to choose between going to work while impacted by COVID-19 and putting food on the table," the statement read.
But Ladd said only workers who have COVID-19 symptoms and have lost 50 percent of their work in a one-week period can apply for the programme. Even if they meet those criteria, they typically need to wait two to four weeks to receive the funds, she added.
"And so provincially mandated sick days are critical because they mean that workers will not have their wages disrupted if they're sick or if they have to take a day off to get a COVID test."
Systemic issues
Harry Godfrey, press secretary for the Ontario Ministry of Labour, told Al Jazeera that while negotiating a COVID-19 economic stimulus plan – the Safe Restart Agreement – with the federal government, it was agreed that Ottawa would provide paid sick leave support.
"We appreciate the federal government's work on paid sick leave, which as they note, mean workers do not have to choose between going to work and putting food on the table. To date, over 110,000 Ontarians have applied for the paid sick benefit," Godfrey said in a statement.
Godfrey also noted that the provincial government legislated an amendment to the Employment Standards Act that "ensures that those who stay home to self-isolate or care for a loved one will not be fired".
Speaking to reporters this month, Ford said instating paid sick days at the provincial level would be doubling up on what the federal government is already providing – and said his government would not be offering paid sick leave subsidies.
But mayors across Ontario, the provincial opposition party, and public health and medical experts, have urged the Ford government to move on paid sick leave quickly as a way to mitigate the spread of the virus.
Dr Abdu Sharkawy, an infectious disease specialist with the University Health Network in Toronto, said it "boggles" his mind that Ontario has not done so yet.
Meanwhile, he said people of colour are being disproportionately affected by the pandemic in the province and many often cannot self-isolate either, without fear of infecting their loved ones.
"These are often people living in households that are multigenerational in nature," Sharkawy told Al Jazeera. "When they become sick, they don't have the luxury of being in their space, using their own bathroom, having their own sleeping quarters, their own room to separate from the other people in their family safely."
He said the province's calls for people to stay home are insufficient when it is not addressing the root causes of the virus's spread. "I'm very disappointed when all I hear is better stay home or do better," Sharkawy said.
"It's falling on deaf ears when you're not changing the systemic issues that are preventing people from doing better and giving them the job security and paid sick leave that will incentivise them and give them some support."