Canadian Businesses Need Integrated Facility Services
Many Canadian businesses require professional facility management to streamline their operations for the smooth functioning of buildings and facilities. Hiring separate contractors for different facility responsibilities, however, can become more time consuming and convoluted. An integrated facilities management company can act as an end-to-end solution for all your facility management needs and take care of all responsibilities.
Hiring a qualified integrated facility services team allows businesses to consolidate facility management under a single discipline, which includes integrating tasks, employees, technology, and safety. This simplifies facility management by bringing together different services under a single contract.
Consider how your business operations and management can benefit from integrated facility services
Time to Focus on Core Business Tasks
An integrated facility services team will take care of all facility-related services, allowing you to better allocate your time and resources to core business tasks. When you remove the burden of facility management off your shoulders, you can focus more on other aspects of your business, such as designing or building products, communicating with clients, and marketing.
A professional facility service provider will develop a tailored solution to meet a facility's specific requirements. An experienced team can follow regulatory standards, improve communication between employees, and create a better workplace environment.
Lower Operational Costs
According to research and analysis, 90,600 businesses disappeared between 2013 and 2017 – and this was before the impacts of the global pandemic. The costs associated with running a business continue to increase, impacting the life-expectancy of businesses across various industries.
Switching your facility management to consolidated integrated services led by a professional will reduce operational costs by allowing you to invest in one provider, rather than a handful. Having only one point of contact will also reduce the time and labor required needed to coordinate with the provider. You can leverage economies of scale by streamlining facility operations, making the process more cost-effective.
A knowledgeable integrated facility service team can audit your workplace and identify cost-saving opportunities. They can guide strategic sourcing and allow you to bundle vendor services and contracts to save you money. You may also get discounts or benefits from pre-negotiated rates when a single company handles your facility management services.
Better Response Time
Facility management includes a wide range of services that require attention for smooth business operations. If management is inefficient, you may notice delays in the work process, leading to revenue losses.
When integration is done correctly, you'll notice that response times will improve. Most efficient integrated facility service teams use modern technology to manage multiple sites and business operations. This allows better collaboration among team members despite their location and improves response time.
Streamlined Operations
Compiling all your facility management activities with a single company can be faster, more cost-effective, and more efficient. When business operations are streamlined, your team will notice more flexibility, improving employee engagement and better relationships with stakeholders.
An integrated solution is a more comprehensive approach because it is simpler to manage a singular point of contact. This will streamline the decision-making process, improve quality, and enforce accountability.
Embracing Integrated Facility Services
The Canadian Facility Management Market stood at USD 32.17 billion in 2020 and is forecasted to grow until 2026. A singular point of contact will make business operations less overwhelming, allowing you to divert your attention to other aspects of your business.
The key to successful integration is hiring a professional company with extensive experience managing facilities. When you find the right provider, a weight will be lifted off your shoulders, allowing you to relax knowing that your management is in good hands.
Disney+ counts 221M streaming subscribers, surpasses Netflix for first time – CBC News
Disney said Wednesday it added 14.4 million subscribers to its Disney+ streaming service in the April-June fiscal quarter, putting it just ahead of Netflix in the streaming wars with about 221 million total streaming subscriptions.
Netflix ended June with 220.7 million subscribers after losing nearly one million subscribers in the past quarter.
Walt Disney Co. also said Wednesday it is raising prices for streaming subscribers in the U.S. who want to watch Disney+ without ads, as more viewers switch to what CEO Bob Chapek described as the "best value in streaming."
The price increases are tied to a new tiered service Disney will launch in December for U.S. subscribers. The basic Disney+ service today costs $7.99 ($10.21 Cdn) per month. Starting in December, that basic service will run ads, so a subscriber who wants no ads will have to upgrade to a premium service that starts at $10.99 ($14.04 Cdn) per month, a 37.5 per cent rise over current prices. An annual plan will cost $109.99 ($140.52 Cdn).
It's not clear if the cost of a subscription will change in Canada, where Disney+ costs $11.99 per month or $119.99 per year.
"We expect the ad tier to be popular and we expect some people to want to stay with ad-free," Chief Financial Officer Christine McCarthy said on a conference call with analysts.
Netflix's most popular streaming plan in the U.S. is now $15.50 ($19.80 Cdn) per month, and its top-of-the-line plan is $20 ($25.55 Cdn) per month. That follows several rate hikes to help pay for its original programming, which has become even more important since Disney pulled its programming and classic movies from Netflix after licensing agreements between the companies expired.
Disney said paid subscriptions for Disney+ grew by 31 per cent, much of that internationally, over the same time last year. But revenue growth was not as strong due to operating losses from "higher programming and production, technology and marketing costs."
Disney beats earnings expectations
Disney's growing sales for its streaming services, which include Hulu and ESPN+, combined with a recovering theme park business after pandemic-era shutdowns led the Burbank, California-based entertainment giant to beat Wall Street expectations with quarterly earnings Wednesday.
Disney reported revenue of $21.5 billion US in the three months through July 2, up 26 per cent from the same time last year.
Disney said sales at its parks, experiences and products segment grew to $7.39 billion ($9.4 billion Cdn), up 70 per cent from $4.34 billion ($5.5 billion Cdn) a year earlier. The numbers represented an ongoing comeback from COVID-19 restrictions that temporarily shuttered all of Disney's parks in 2020, reduced capacity through much of 2021 and have continued to affect some locations such as Shanghai Disneyland, which was open for just three days in the April-June quarter.
Plastics producers ask court to quash planned federal ban on single-use straws, cups
OTTAWA — More than two dozen plastic makers are asking the Federal Court to put an end to Ottawa's plan to ban several single-use plastic items but Environment Minister Steven Guilbeault says he's confident the attempt will fail.
Under regulations Guilbeault finalized in June, the ban is set to be phased in starting this December with an end to the manufacture, sale and import of takeout containers, stir sticks, retail carry-out bags, cutlery and most straws.
The six-pack rings used to package beverage cans and bottles together will be added to the ban for manufacturing and import in June 2023, and their sale banned in June 2024. Exports of all the products have to end in December 2025.
In a court filing July 15, a group of plastic makers calling itself the Responsible Plastic Use Coalition asked the Federal Court for a judicial review of the ban. It hopes to tear up the regulations enacting the ban and prevent the government from further regulating single-use plastics through the Canadian Environmental Protection Act, or CEPA.
It is the second lawsuit brought by the coalition related to the government's plastics ban. The first, filed in 2021, sought to overturn the government's decision to list plastic pollution as "toxic" under CEPA. That lawsuit remains before the courts.
The toxic designation, which came in May 2021 after a scientific assessment of plastic waste, is needed for the government to ban substances believed to be harmful to human, animal or environmental health.
CEPA defines a substance as "toxic" if it can have "immediate or long-term harmful effect on the environment or its biological diversity."
In its legal filing in the latest case, the coalition argues the government doesn't have real evidence plastics are toxic.
"In fact there is no credible evidence that any of the (single-use plastics) are 'toxic,'" the court document reads.
"Accordingly the ban cannot be justified as an exercise of the criminal law power conferred upon Parliament."
The coalition asked the court to put the brakes on implementing any parts of the ban until the decision is made whether or not to kill it completely.
In a written statement, Guilbeault said the plastics coalition can do whatever it wants in court but that he thinks they're going to lose.
"We're going to stick to the facts, which show very clearly that plastic pollution is harming our environment and we need to act," he said.
"And we're confident the courts will agree with our position."
The government's scientific assessment published in 2020 concluded that plastic is "ubiquitous" in the environment, estimating about 29,000 tonnes of plastic waste ended up in the environment in 2016 alone.
"Since plastics degrade very slowly and are persistent in the environment, the frequency of occurrence of plastic pollution in the environment is expected to increase," the assessment concluded.
The assessment said macroplastics, which are pieces bigger than five millimetres, can cause physical harm to natural areas. Animals frequently eat or become entangled in plastic waste, causing injury and death.
Turtles, whales and seabirds are among the most commonly affected. A dead baby turtle in Florida in 2019 was found to have more than 100 pieces of plastic in its stomach. In 2018 a dead sperm whale found in Indonesia had six kilograms of plastic garbage in its belly, including two flip-flops, plastic ropes, four plastic bottles, 25 plastic bags and 115 plastic cups.
However, the assessment said the impact of microplastics, pieces of broken down plastic items that are smaller than five millimetres, was less clear, with scientists divided about whether microplastics can kill people or animals, or cause developmental or reproductive problems.
"The current literature on the human health effects of microplastics is limited, although a concern for human health has not been identified at this time," the assessment said.
It called for further research.
A 2019 Deloitte study found less than one-tenth of the plastic waste Canadians produce is recycled. That meant 3.3 million tonnes of plastic was being thrown out annually, almost half of it plastic packaging.
Federal data show that in 2019, 15.5 billion plastic grocery bags, 4.5 billion pieces of plastic cutlery, three billion stir sticks, 5.8 billion straws, 183 million six-pack rings and 805 million takeout containers were sold in Canada.
This report by The Canadian Press was first published Aug. 10, 2022.
Mia Rabson, The Canadian Press
API Sees Another Surprise Build In Crude Inventories – OilPrice.com
By Julianne Geiger – Aug 10, 2022, 7:45 AM CDT
U.S. lawmakers' proposal for a new minimum tax on corporations and methane emissions fees could squeeze small oil and gas companies, according to Pioneer's CEO Scott Sheffield.
The Inflation Reduction Act, which the U.S. senate passed this week, will soon go before a House vote. If passed, thousands of small U.S. drillers could be in jeopardy, Sheffield told Bloomberg Markets: European Close this week.
According to Sheffield, the new minimum tax and methane emissions fees could ultimately wind up curtailing the number of wells that are drilled. "It may put a lot of them out of business," Sheffield explains.
As one might expect from companies with extra deep pockets, large U.S. drillers haven't been as loudly opposed to such measures as the smaller drillers. Pioneer, for one, has crafted a plan to ban routine flaring by 2025, so it would not be subject to such methane emissions fees, Sheffield said. But not all smaller players have the capital to spend on those emissions measures—and they could end up paying for it in the form of fees thanks to this new tax bill, if it passes the House.
This could pressure some of the smaller independent oil and gas companies—the mom& pop shops of the energy world—into oblivion.
The bill passed in the Senate on Sunday, and on Tuesday, Speaker of the House Nancy Pelosi said that she would ask the members of the House to pass the $430 billion Inflation Reduction Act as-is.
The legislation, which covers the topics of climate change and prescription drugs, is critical for the Democrats, who are facing tough mid-term elections in the face of skyrocketing energy prices.
U.S. gasoline prices have fallen roughly 66 cents over the past month, relieving some pressure on the Biden Administration. They are still, however, more than 80 cents higher than this time last year.
By Julianne Geiger for Oilprice.com
More Top Reads From Oilprice.com: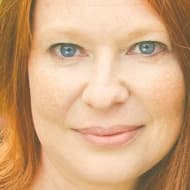 Julianne Geiger
Julianne Geiger is a veteran editor, writer and researcher for Oilprice.com, and a member of the Creative Professionals Networking Group.