Canadian economy added 35200 jobs in December, unemployment rate falls – Daily Commercial News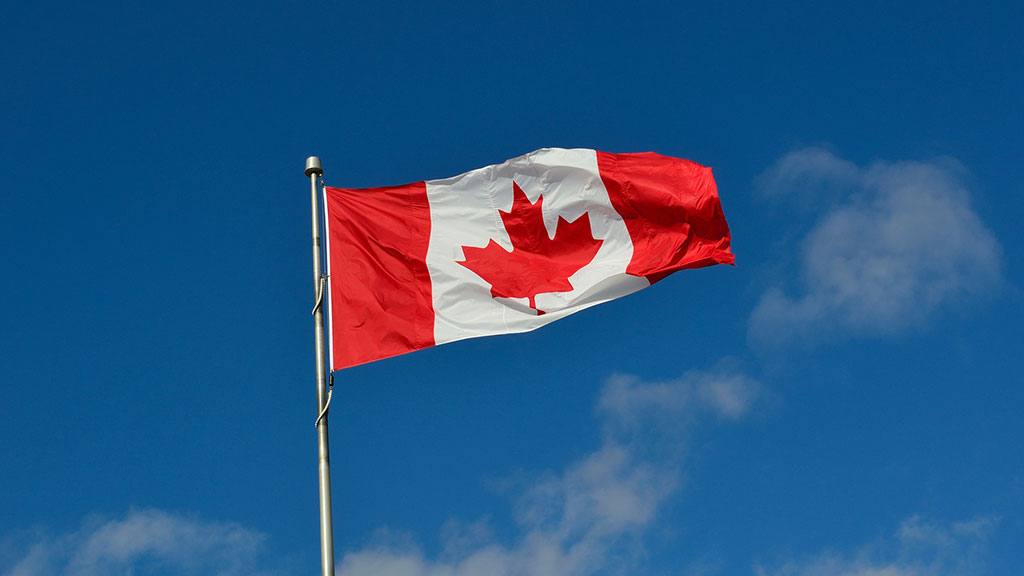 OTTAWA — The Canadian job market bounced back in December to post a gain of 35,200 jobs and reverse some of the losses in November which saw the biggest monthly loss since the financial crisis.
The increase in the number of jobs came as the unemployment rate also fell to 5.6 per cent compared with 5.9 per cent in November when the country lost 71,200 jobs.
Statistics Canada said Jan. 10 the gain in jobs came as the number of private sector employees rose by 56,900, offset by a loss of 21,500 public sector jobs. The number of self-employed fell by 200.
Full-time employment rose by 38,400 jobs, while the number of part-time jobs fell by 3,200.
Robert Kavcic, senior economist at BMO Capital Markets, said the jobs report will allow the Bank of Canada to breathe easier, as the job market finished 2019 on a solid note following some weakness in October and November.
"This should help ease the Bank of Canada's concern at least that the labour market wasn't really breaking down at the end of 2019," he said.
Kavcic said the job losses in November were a "recession-like" figure, but the other economic data didn't corroborate the report.
The jobs report is notoriously volatile, but the trend in the second half of last year was softer than the start of the year.
Kavcic said he doesn't expect to see a return to the job gains seen in the first half of last year after the weakness in the fourth quarter of 2019.
"We're not going to be getting 30,000 or 40,000 jobs per month like we saw through the first half of 2019, we're probably going to be looking at more something like 15,000, maybe high teens in terms of monthly job growth," he said.
The Canadian economy added 320,300 jobs for all of 2019, including 282,800 full-time positions and 37,500 part-time jobs.
Sherry Cooper, chief economist at Dominion Lending Centres, said the December employment report confirms the Bank of Canada's current policy stance that despite headwinds, the economy remains relatively resilient and that further interest rate cuts are unnecessary.
"This assessment can change on a dime in today's uncertain world, but for now, the central bank is likely to remain on hold," she said.
The Bank of Canada is set to make its next interest rate decision and release its updated monetary policy report on Jan. 22.
The central bank has kept its key interest rate on hold at 1.75 per cent for more than a year even as many of its international peers, including the U.S. Federal Reserve, have moved to cut rates and loosen monetary policy in response to weakness in the global economy.
TD Bank senior economist Brian DePratto said the jobs report Jan. 10 was consistent with recent comments by Bank of Canada governor Stephen Poloz.
"Some aspects of the jobs data, such as wages, have been performing well, while others, such as hours, have not been.
"It seems we'll have to wait for this month's monetary policy report to see where the governor and his team land in interpreting these and other recent trends."
The overall gain in jobs in December came as goods-producing sector added 15,700 jobs, helped by an increase of 17,000 jobs in the construction industry.
Meanwhile, the services-producing sector added 19,400 jobs as the accommodation and food services industry gained 24,900 jobs.
Regionally, Ontario and Quebec led the job gains.
Ontario added 25,100 jobs in December, boosted by gains in construction and public administration. Quebec added 21,100 jobs in the month, helped by gains in the accommodation and food services sector as well as manufacturing.
Newfoundland and Labrador lost 5,000 jobs in December.
© 2020 The Canadian Press
China's economy is raising red flags across markets as rebound disappoints
Financial markets have been raising red flags recently about China's economy, but analysts said Wall Street is missing the big picture.
Growth in the world's second largest economy accelerated to 4.5% in the first quarter from 2.9% in the fourth quarter following the relaxation of COVID restrictions late last year.
But more recent data have pointed to slowing growth in retail sales as well as drops in home sales, industrial production and fixed-asset investment.
That disappointed investors hoping for a bigger post-COVID rebound and led Wall Street to trim its growth estimates for the full year. Worries about China's economy have rippled through markets.
Earlier this month, the yuan fell past a psychologically important level of 7 per dollar for the first time this year. The price of copper, once expected to see sizable gains due to high demand from Chinese factories, hit a four-month low in mid-May.
Meanwhile, shares of luxury brands that are reliant on China's consumer base, have started tumbling on stagnant activity.
Chinese equity markets were not immune to slowing performance, as the CSI 300 index continued to slip this week. At the end of April, declining hopes for added stimulus brought the Shenzhen and Shanghai indices down by $519 billion in one week alone.
The stalling performance prompted Rockefeller International's Ruchir Sharma to call the rebound narrative a "charade."
But for one analyst, the growing pessimism around China's economy could stem more from unrealistically high expectations and Wall Street's tendency to prioritize immediate metrics over long-term outlooks.
"I feel sorry for these people in some ways, because every time the Chinese release some data, they have to say something about it," Nicholas Lardy of the Peterson Institute for International Economics told Insider.
Heightened anticipations may be due to China's response to the 2008 financial crisis, when Beijing infused the economy with massive stimulus and achieved double-digit growth, Pantheon Macroeconomics' Duncan Wrigley said.
However, it also led to a huge debt hangover that China has worked to resolve for much of the last decade. So while demand is slowing, limiting debt growth is equally prioritized by party leaders, he said.
The country set a more conservative 5% growth target in March, which both analysts see as achievable. Although the country will avoid full-scale stimulus to reach the goal, it has a number of tools to ensure growth keeps ticking upwards.
Despite its aim to limit debt, China could increase the availability of cheap loans to sectors in need, as well as lift the lending quota for the three main policy banks, while allowing them to invest in local projects, Wrigley said.
If this isn't enough, he noted that the People's Bank of China could ease financial conditions later in the year, such as decreasing the reserve requirement ratio for banks.
But youth unemployment remains high, while heightened geopolitical risk may deny China's access to foreign technology.
And private investment, a major source of growth in China, has nearly collapsed in the past 15 months, Lardy said.
This may have to do with stringent regulation of Chinese business, as President Xi Jinping expands the role of the state in the market, dissuading business owners from investing in their firms, he said.
"That's the one big negative factor that I worry about more than all the other things that we have talked about. Why is private investment so weak?" he said.
Quebec proposes making French mandatory for all economic immigration programs
Quebec Premier Francois Legault has proposed major changes to Quebec's economic immigration criteria.
Speaking on May 25 with the Minister of Immigration, Francisation and Integration, Christine Frechette and the Minister of the French Language, Jean-François Roberge, Legault says the changes will ensure that nearly 100% of new economic immigrants to Quebec will know French before they arrive in the province by 2026. This is meant to promote Francophone economic immigration in Quebec.
"As we have seen for several years, French is in decline in Quebec," said Legault. "Since 2018, our government has acted to protect our language, more than other successive governments since the adoption of Bill 101 under the Lévesque government. But if we want to reverse the trend, we must go further. By 2026, our goal is to have almost entirely Francophone economic immigration. We all have a duty, as Quebecers, to speak French, to transmit our culture on a daily basis, and to be proud of it."
Discover if You Are Eligible for Canadian Immigration
Knowledge of oral French will be required for adults. This is meant to ensure that those who wish to settle in Quebec will be able to communicate in French throughout day-to-day interactions at work and in their communities.
The changes are part of a new permanent immigration program for skilled workers in Quebec. The province says the Skilled Worker Selection Program will "take into account the diverse needs of Quebec."
Candidates in the program will be evaluated in four categories that have not yet been made clear, but the province says that three of the categories will require that the principal applicant and their accompanying spouse have knowledge of French.
There will also be revisions to existing programs. For example, the work experience requirement will be removed from the Quebec Experience Program for graduate students from a French-language study program.
Family reunification measures include making it mandatory for the guarantor to submit a plan for reception and integration that will support the learning of French for the person they are hosting.
Immigration is a shared responsibility between the federal and provincial governments. Quebec's agreement is unique from other provinces in that it can select all its economic immigrants. Quebec does not have the authority to select family class sponsorship applicants or those who arrive in Canada as refugees or other humanitarian classes.
For 2023, Quebec has targeted that 65% of newcomers admitted to the province will be economic class.
Increasing immigration numbers in Quebec
The province is also considering raising the number of permanent selection admissions from 50,000 to 60,000 per year by 2027. This is in stark contrast to Legault's recent comments that there was "no question" of Quebec accepting any rise in the number of newcomers and publicly rejecting the federal Immigration Levels Plan, which has a target of 500,000 permanent residents admitted to Canada each year by the end of 2025.
These changes also follow Quebec's Immigration Levels Plan for 2023, where it was announced that the province would move away from plans that forecast only the coming year and begin introducing multi-year plans for immigration by 2024.
Why the changes?
Quebec is unique in Canada as it is the only province where French is the official language. The province is fiercely protective of its language, saying it is vital to protecting Quebec's unique culture and status.
Legault is the leader of the Coalition Avenir Québec (CAQ) and is currently in his second term as Quebec's premier, having been reelected last October. One of the main pillars of the CAQ party is to protect the French language in Quebec.
Immigration was one of the key issues in the recent election. Throughout his campaign, Legault said that Quebec would allow only 50,000 immigrants per year into the province as it would be difficult to accommodate and integrate more than that into Quebec society. He said that accepting more than that would be "a bit suicidal."
Regardless, Quebec, like the rest of Canada, is experiencing a labour shortage as the population ages and the birth rate remains low. A report released last March by the Canadian Federation of Independent Business shows that the province could face an annual shortfall of up to nearly 18,000 immigrants, who would be able to fill Quebec's labour needs.
Lira hits record low, but stocks rise after Erdogan win in Turkey
The Turkish leader won the presidency for a third time after a run-off vote on Sunday.
The Turkish lira has plunged to record lows after the re-election of President Recep Tayyip Erdogan, a sign that currency markets are not confident in the country's economic future after the longtime leader's re-election.
The Turkish currency weakened to 20.01 to the dollar on Monday after the high-stakes run-off a day earlier.
But Turkish stocks, on the other hand, rose as Erdogan entered a third decade in power with the benchmark BIST-100 index up 3.5 percent and the banking index rising more than 1 percent.
The lira fell to a record low as the country battles a cost of living crisis and depleted foreign reserves.
On the campaign trail, Erdogan pledged to slash inflation to single digits and boost economic growth, a message he reiterated in his victory speech late on Sunday. But analysts said his economic policies are unorthodox and predicted they will lead to more pain for Turks.
"In our view, Erdogan's biggest challenge is Turkey's economy," Roger Mark, an analyst at the Ninety One investment management firm told the Reuters news agency. "His victory comes against a backdrop of perilous economic imbalances with his heterodox economic model proving increasingly unsustainable".
Hasnain Malik, head of equity research at Tellimer, an emerging markets research firm, told the agency: "An Erdogan win offers no comfort for any foreign investor."
"Only the most optimistic would hope that Erdogan now feels sufficiently secure politically to revert to orthodox economic policy," he said.
Interest rate cuts sought by Erdogan sparked a devaluation of the Turkish lira in late 2021 and sent inflation to a 24-year peak of 85.5 percent last year. The president had argued that higher interest rates cause inflation while central banks around the world were raising rates to reduce price rises.
Turkey's struggling economy, also reeling after the country's devastating double earthquakes in February, was a major thorn in Erdogan's prospect for re-election.
The leader has defended his economic policies, reassuring Turks that investment, production, exports and an eventual current account surplus will drive up Turkey's gross domestic product.