Canadian economy added 35200 jobs in December, unemployment rate falls – Daily Commercial News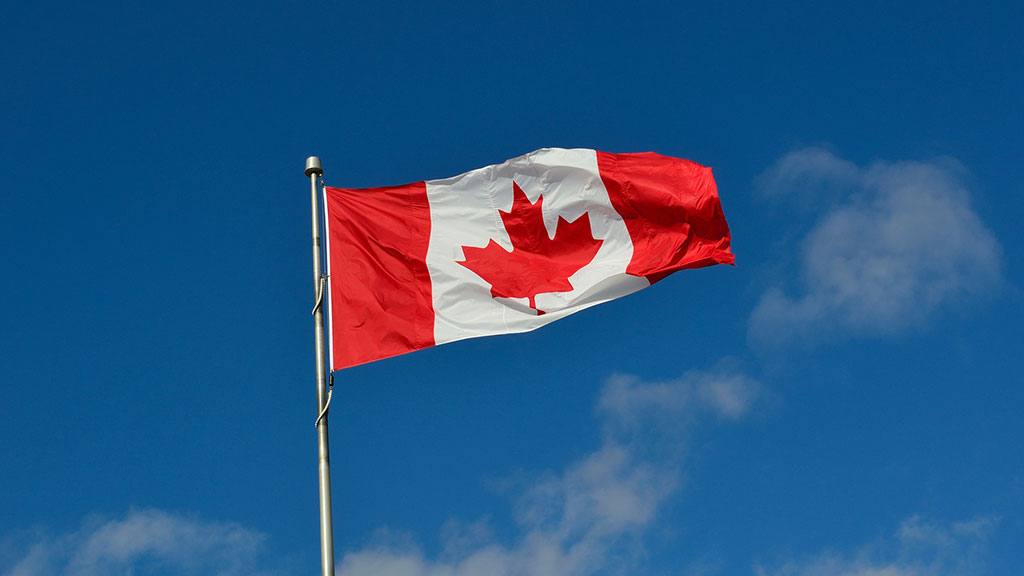 OTTAWA — The Canadian job market bounced back in December to post a gain of 35,200 jobs and reverse some of the losses in November which saw the biggest monthly loss since the financial crisis.
The increase in the number of jobs came as the unemployment rate also fell to 5.6 per cent compared with 5.9 per cent in November when the country lost 71,200 jobs.
Statistics Canada said Jan. 10 the gain in jobs came as the number of private sector employees rose by 56,900, offset by a loss of 21,500 public sector jobs. The number of self-employed fell by 200.
Full-time employment rose by 38,400 jobs, while the number of part-time jobs fell by 3,200.
Robert Kavcic, senior economist at BMO Capital Markets, said the jobs report will allow the Bank of Canada to breathe easier, as the job market finished 2019 on a solid note following some weakness in October and November.
"This should help ease the Bank of Canada's concern at least that the labour market wasn't really breaking down at the end of 2019," he said.
Kavcic said the job losses in November were a "recession-like" figure, but the other economic data didn't corroborate the report.
The jobs report is notoriously volatile, but the trend in the second half of last year was softer than the start of the year.
Kavcic said he doesn't expect to see a return to the job gains seen in the first half of last year after the weakness in the fourth quarter of 2019.
"We're not going to be getting 30,000 or 40,000 jobs per month like we saw through the first half of 2019, we're probably going to be looking at more something like 15,000, maybe high teens in terms of monthly job growth," he said.
The Canadian economy added 320,300 jobs for all of 2019, including 282,800 full-time positions and 37,500 part-time jobs.
Sherry Cooper, chief economist at Dominion Lending Centres, said the December employment report confirms the Bank of Canada's current policy stance that despite headwinds, the economy remains relatively resilient and that further interest rate cuts are unnecessary.
"This assessment can change on a dime in today's uncertain world, but for now, the central bank is likely to remain on hold," she said.
The Bank of Canada is set to make its next interest rate decision and release its updated monetary policy report on Jan. 22.
The central bank has kept its key interest rate on hold at 1.75 per cent for more than a year even as many of its international peers, including the U.S. Federal Reserve, have moved to cut rates and loosen monetary policy in response to weakness in the global economy.
TD Bank senior economist Brian DePratto said the jobs report Jan. 10 was consistent with recent comments by Bank of Canada governor Stephen Poloz.
"Some aspects of the jobs data, such as wages, have been performing well, while others, such as hours, have not been.
"It seems we'll have to wait for this month's monetary policy report to see where the governor and his team land in interpreting these and other recent trends."
The overall gain in jobs in December came as goods-producing sector added 15,700 jobs, helped by an increase of 17,000 jobs in the construction industry.
Meanwhile, the services-producing sector added 19,400 jobs as the accommodation and food services industry gained 24,900 jobs.
Regionally, Ontario and Quebec led the job gains.
Ontario added 25,100 jobs in December, boosted by gains in construction and public administration. Quebec added 21,100 jobs in the month, helped by gains in the accommodation and food services sector as well as manufacturing.
Newfoundland and Labrador lost 5,000 jobs in December.
© 2020 The Canadian Press
Canada's economy has 'free money lying on the sidewalk' and nobody is picking it up – Financial Post
On the days the Bank of Canada sets policy, my inbox fills with commentary from various economists and sundry currency analysts.
This week's commentariat included a new addition. Trevin Stratton, chief economist at the Canadian Chamber of Commerce, expressed dismay over the central bank's revised outlook, which assumes the economy essentially stalled in the fourth quarter, and foresees only lacklustre growth of 1.6 per cent in 2020.
In a shift, Stephen Poloz, governor of the Bank of Canada, told reporters on Jan. 22 that interest-rate cuts might be necessary to offset deflationary pressures. For now, the central bank thinks the economy will pull out of this current soft patch, but the slope of the recovery will be gradual.
And that's the problem. The central bank also raised its estimate of the economy's non-inflationary speed limit to two per cent. The gap between that measure and the 2020 outlook suggests that Canada, despite its all-star potential, is performing like a third-liner.
"We have entered an era of low interest rates and sluggish growth as our economy has not been able to build any sustainable momentum," said Stratton. "This is why the Canadian business community continues to press the government for a national economic strategy that can address our declining competitiveness."
The biggest of the Big Business lobbies have upped their games over the past couple of months. In November, the Business Council of Canada, which represents the leaders of the country's largest companies, released a report on what it thinks it will take to get the economy out of third gear. At the end of this month, the Chamber is hosting an "economic summit" in Toronto that will confront what it describes as "monumental transformation."
Corporate leaders may have discovered what complacency gets you: nothing. Business was a non-entity in last year's election campaign, meaning every member of Parliament has a mandate to ignore the concerns of the hiring class if he or she desires.
Another reading of Corporate Canada's newfound urgency is that its members sense that the economy has drifted badly off course. "One month isn't a trend," said Goldy Hyder, head of the Business Council of Canada, when Statistics Canada reported a big drop in hiring in November, "but it's important nonetheless to get ahead of things starting with having an actual economic plan for growth."
One month wasn't a trend; hiring rebounded in December.
Still, as the central bank observed, "job creation has slowed," albeit at levels that are consistent with full employment. Poloz and his deputies also expressed concern over the trajectory of business investment, consumer confidence, and household spending. The momentum that resulted in the addition of more than one million jobs in Justin Trudeau's first term as prime minister is petering out.
Bottom line: better-than-sluggish growth in 2020 is going to require stimulus of some kind. The question is, who should provide it?
In the fall, the Bank of Canada nudged finance ministers to do it. The Oct. 30 policy statement said officials would be paying particular attention to "fiscal policy developments." If that was too ambiguous, Poloz told BNN Bloomberg later that day that $5 billion of fiscal stimulus was as good as a quarter-point cut in interest rates. The implication was that the central bank had been doing most of the work for years and that the time had come for others to help out.
Finance Minister Bill Morneau, for one, appears to have taken the hint. With interest rates already very low, the ability of central banks "to be effective in the face of challenges is different than it was in the last real challenge," he told Bloomberg Television at the World Economic Forum in Davos, Switzerland, referring to the Great Recession. "That's a reflection back on people like me," Morneau added. "The world we're in today is not the same as when rates were at a higher starting point."
One of the first things Morneau did after the election was propose a modest income-tax cut worth about $6 billion per year once fully implemented. That sounded like it would take some pressure off the central bank, but rules of the thumb don't always hold up in the real world. Poloz said the tax reduction probably will have only a modest impact on economic growth.
"It's a targeted tax cut as opposed to a general fiscal stimulus," he said.
At the same time, reduced spending in Ontario and Alberta will offset increased federal stimulus. The Bank of Canada said "fiscal tightening" in these provinces might partially explain weaker consumer confidence. Morneau probably also is near his limit, as the Parliamentary Budget Officer predicts he will struggle to keep his promise to shrink debt as a percentage of gross domestic product.
"There is zero net incremental fiscal stimulus in Canada," said Derek Holt, an economist at Bank of Nova Scotia, which has been calling for lower interest rates since the fall. "The onus is on the BoC to step up to the plate if stimulus is needed."
It might be possible to revive the economy without spending more money or tempting households to taken on more debt.
In the fall of 2018, the Trudeau government promised to ease the regulatory burden, in part by ordering regulators to take the economy into account when setting new rules. But little has happened since, and it's not obvious that anyone in Ottawa cares. Ryan Greer, a policy director at the Chamber, said the sight of the federal government getting serious about de-regulation would be a "game-changer" for business investment.
The same goes for inter-provincial trade barriers. The International Monetary Fund estimates the free trade within Canada would increase per capita GDP by almost four per cent, massive stimulus that could be paid for with political capital, rather than more debt.
"That's a huge number," Poloz said at an event in Vancouver this month. "That's free money, lying there on the sidewalk and everybody is refusing to pick it up."
•Email: kcarmichael@postmedia.com | CarmichaelKevin
How China's Economy Is Taking a Hit From Coronavirus – Barron's
China's spreading new virus has killed 26 people, with confirmed infections approaching 1,000—a number health experts say is likely a fraction of the actual cases.
As the disease has spread to nearly 10 other countries, including the U.S., airports around the world are screening passengers from China. Airline and travel-related stocks are taking a hit. The Dow Jones Industrial Average fell sharply Wednesday and early Thursday but has largely recovered since.
But what is happening on the ground in China's domestic economy, which is facing this outbreak amid its lowest growth rate in 30 years?
Authorities there have locked down ground zero of the viral outbreak—the enormous city of Wuhan, which is geographically 10 times the size of Dallas or San Diego, and contains 11 million residents. At least eight other cities in the region are under transport lockdown, meaning some 40 million people are restricted from traveling, according to Chinese state media reports.
Predicting how the outbreak and subsequent consumer panic and investor uncertainty will affect certain sectors is often easy, but less clear-cut for several areas.
Morningstar Investment Management Asia forecasts that Chinese airlines with Wuhan-connected routes will suffer in the short term, but "barring a 'black swan' event, we expect airline operations to normalize over time," Ivan Su, a Morningstar equity analyst, said in an emailed statement.
Also expected to take a hit are China's leading travel site
Trip.com
(ticker: TCOM) and the tourism and gambling sectors in Macau, which recently announced its first coronavirus case.
Macau's economy was hit hard in early 2003 by the SARS epidemic, though central government support helped it rebound soon after. As China is experiencing significant economic cooling, investors are waiting to see what, if any, stimulus measures are rolled out for various sectors once the disease is better understood and contained.
One hard-hit sector looks to be China's movie industry. The disease struck smack in the middle of the country's biggest annual holiday, Lunar New Year, which often rakes in a substantial portion of each year's box office receipts—close to $10 billion last year. An industry source told entertainment outlet Deadline that the disease's effects could cost the industry $1 billion globally this year.
The dour news spread quickly on Chinese social media, but one clever studio spun straw into gold. The makers of one film, the much-anticipated comedy "Lost in Russia," decided to not only release the movie online, but to offer it for free. Within hours Friday, the announcement became the top-trending topic on China's
Twitter
-like Weibo, and Hong Kong-listed
Huanxi Media Group's
(1003:HK) share price had skyrocketed an eye-popping 43%.
Although many industries and stores close their doors during the holiday, one exception is large, higher-end restaurants, where families and big groups go to treat each other to lavish meals. There is scant data on how they are faring so far, but one Chinese woman who returned to her hometown for the holiday in Henan, a province not far from Wuhan that has reported its own viral cases, said she had urged her friends and family to skip the festive dinners and play it safe at home.
"My brother and mother were on the fence about going to the big dinner," Lü Gaili, a 33-year-old illustrator, told Barron's. "I couldn't seem to convince them, so I secretly used each of their phones to text the family saying 'I'm not going tonight.' This way everyone thought we had all decided against going."
Many Chinese haven't gone to this extreme to convince their loved ones to avoid crowded Lunar New Year events. Three other Chinese citizens told Barron's they and numerous friends had canceled big gatherings because of the perceived risk.
And these are only examples of voluntary avoidances of activities that would generate economic activity. Beijing authorities have outright banned events, including its major new year festival, and have shuttered several of its preeminent tourist attractions, including the Forbidden City, the National Museum, and parts of the Great Wall.
Shanghai has shut down several events as well, including some of its river cruises, but none have provoked the despondency that arose online Friday when Shanghai Disneyland announced it was closing its doors for an unspecified duration.
Hong Kong, Macau, and several other cities have taken similar precautions. Despite only moderate ups and downs for overseas stocks, mainland Chinese markets ended the week on a palpably sour note, with the benchmark Shanghai Composite Index having its worst Lunar New Year's eve in its 30-year history, falling nearly 3% Thursday before the start of the seven-day trading break.
Because of China's enormous population, the enervation of economic activity, even for as little as a week—and this epidemic could have longer staying power—is enough to significantly dent the country's overall economy, experts say.
If the virus continues to spread, "the economic impact for China—and potentially elsewhere—will be significant," according to a study by the Economist Intelligence Unit, which said up to one percentage point could be shaved off the country's 2020 real GDP growth rate.
Other analysts were more pessimistic. "The current outbreak's likely impact will range from a 0.8% cut to real GDP if the epidemic is controlled within three months, to a 1.9% cost to GDP if the epidemic lasts nine months," said Mo Ji, chief economist of Greater China for asset management firm AllianceBernstein.
"Most likely, the duration of the outbreak will be something in between," he said. "For at least another three to four months, China will have to fight not only the spread of the disease but also the damage it causes to economic growth. We currently anticipate a possible one percentage point cost to real GDP growth."
Tanner Brown is a contributor to Barron's and MarketWatch and producer of the Caixin-Sinica Business Brief podcast.
Stronger Growth, but With Caveats, Predicted for Global Economy – The New York Times
DAVOS, Switzerland — Top economic policymakers and business leaders from around the world made fairly upbeat predictions for global economic growth this year at the World Economic Forum on Friday, but cautioned that already low interest rates mean there is limited room to respond if new problems arise.
Kristalina Georgieva, the managing director of the International Monetary Fund, said the global economy's prospects had improved noticeably even in the three months since the fund's annual meeting with the World Bank last October.
That improvement was partly due to a recent lessening of trade tensions, including the agreement earlier this month between the United States and China, she said. She also cited interest rate cuts by 49 central banks and signs that industrial production around the world was starting to bottom out.
Ms. Georgieva predicted that the global economy would grow 3.3 percent this year and 3.4 percent next year, but cautioned that, "3.3 percent is not a fantastic growth, it is sluggish."
She warned that with interest rates already very low or even negative in many places, it would not be easy to respond if new difficulties emerged. In what appeared to be a veiled reference to possible economic consequences from a new virus in China and bushfires in Australia, Ms. Georgieva said that January had already produced events that posed new risks, and policymakers would need to be able to respond more quickly than in the past when things went wrong.
Treasury Secretary Steven Mnuchin alluded indirectly to the new coronavirus that has led Beijing to quarantine more than a dozen cities in China this week, saying that health challenges need to be watched closely. Problems at Boeing — which has temporarily halted production of its 737 Max jets after two crashes — could trim American economic growth by as much as half to three-quarters of a percent in the short term, he said, while adding that the United States still has a "very robust economic outlook through 2020."
Europe and Japan have been at the center of concerns that negative interest rates leave little room for policymakers to ease monetary policy and stimulate growth if needed. The top central bankers from both places acknowledged on Friday the dangers of negative interest rates even as they said that they saw no immediate opportunity to tighten monetary policy.
Christine Lagarde, the president of the European Central Bank, said she welcomed figures showing lower unemployment in Europe and wages rising at a rate of 2.5 percent a year. But she warned that inflation had not yet risen to the point that the central bank could tighten monetary policy — which would push up short-term interest rates and leave room to cut them later.
"We are seeing inflation moving a teeny tiny bit," she said.
Haruhiko Kuroda, the governor of the Bank of Japan, said that the Japanese economy was likely to keep growing at its recent pace of 1 to 1.5 percent a year. While that has been enough to keep unemployment very low, inflation is also so low — well below 1 percent — that the central bank "will continue accommodative monetary policy for some time," he said.
Vice Chancellor Olaf Scholz of Germany, who is also the finance minister, defended his country's fiscal policies against recent international criticism that it was too tight. He said that Germany has cut taxes and increased infrastructure spending, and plans large investments in its electricity grid and wind energy as it starts to shift away from coal-fired electricity as a way to address climate change.
In a clear reference to the this month's Phase 1 trade agreement between the United States and China, Ms. Lagarde said that the European Central Bank would be watching for whether recent pacts would divert trade from previous patterns. The Phase 1 agreement requires China to increase very sharply its purchases of American manufactured products, farm goods, energy and services, raising worries particularly in Europe that China will shift its orders away from them and toward American suppliers.
The European Central Bank is looking at "who will lose out from that re-diversion in various agreements," Ms. Lagarde said.
The only person from China on the stage was the moderator, Zhu Min, who is a former deputy governor of the People's Bank of China and a former deputy managing director of the International Monetary Fund. He did not offer predictions about the Chinese economy.
In interviews on the sidelines of the World Economic Forum, corporate executives tended to share the general optimism of policymakers while echoing their worries about the difficulty of cutting interest rates to stimulate growth if something goes wrong.
"The dangers of something has increased," said Thomas Buberl, the chief executive of Paris-based AXA, which is one of the world's largest insurers. "The instruments that we have to react to that are much more limited."