Canadian economy remained flat in fourth-quarter, contracted in December – The Globe and Mail
The Canadian economy ended 2022 with a deeper slowdown than anticipated amid higher interest rates but appears to have gained momentum at the start of the new year.
On Tuesday, Statistics Canada said real gross domestic product was unchanged in the fourth quarter of 2022 after five consecutive quarters of growth.
The report shows a much grimmer economy than forecasters were expecting as higher interest rates took a more noticeable toll on the economy.
Statistics Canada's preliminary estimate had predicted 1.6 per cent annualized growth for the quarter.
The economic slowdown in the last three months of the year came despite higher household and government spending as well as a stronger trade position for Canada.
After two quarters of record inventories, businesses accumulated less inventories in the fourth quarter, weighing significantly on real GDP growth.
Real business investment also declined for a third consecutive quarter as higher interest rates weakened housing investment in 2022.
In December, the economy contracted by 0.1 per cent as goods-producing industries declined.
But the report includes some silver linings for Canadians. After declining by 0.1 per cent in the third quarter, household spending bounced back by 0.5 per cent in the fourth quarter. Household disposable incomes also rose faster than their nominal spending, allowing them to save more money.
The federal agency says the household savings rate was six per cent in the fourth quarter, up from five per cent the previous quarter.
The report partly attributes this improvement in household finances to government benefits, including the one-time top-up to the GST tax credit and a 10 per cent increase in Old Age Security payments for seniors aged 75 years and over.
The Liberal government introduced these measures targeted at lower-income Canadians to help them cope with higher inflation.
A preliminary estimate from Statistics Canada suggests the economy bounced back in January, posting 0.3 per cent growth in real GDP.
Last month, the economy added 150,000 jobs, suggesting there's still steam on the hiring front.
But most economists expect the Canadian economy won't be able to avoid a recession in the first half of the year as higher interest rates dampen spending.
Since March, the Bank of Canada has raised its key interest rates from near-zero to 4.5 per cent, the highest it's been since 2007.
The central bank contends a slowdown is necessary to bring inflation back down to its two per cent target.
After peaking at 8.1 per cent in the summer, Canada's annual inflation rate slowed to 5.9 per cent in January.
The Bank of Canada is forecasting inflation will slow to three per cent by mid-2023 and fall back to the two per cent target next year.
It's hoping inflation can come back down to target without a sharp economic downturn. At the same time, the central bank has stressed that returning to normal price growth is its primary focus, one that could come at the expense of a more severe economic contraction.
Charting the Global Economy for Week Ending April 1 – Bloomberg
[unable to retrieve full-text content]
Charting the Global Economy for Week Ending April 1 Bloomberg




Source link
Economy grew 0.5 per cent in January, Statistics Canada reports – Ottawa.CityNews.ca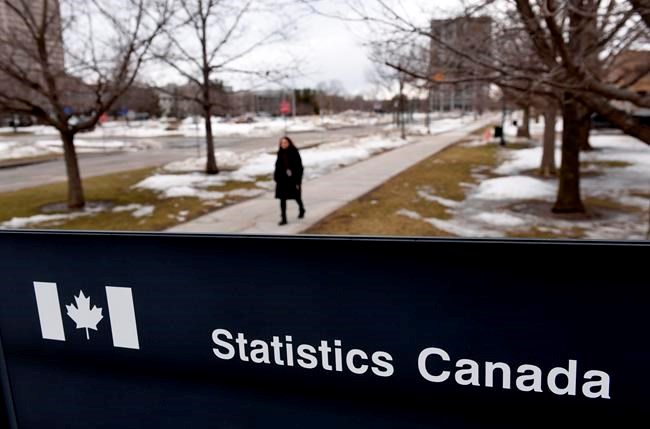 OTTAWA — Economic growth resumed in January and came in better than first expected following a small contraction in December, Statistics Canada said Friday.
Real gross domestic product rose 0.5 per cent to start the year, the agency said, beating its initial estimate for a gain of 0.3 per cent for the month and reversing a contraction of 0.1 per cent in the final month of 2022.
Statistics Canada also said its initial estimate for February indicates growth continued with a gain of 0.3 per cent, though it cautioned the figure will be updated.
"There were many indications that the economy got off to a solid start in 2023, but today's double-barrelled blast of strength is well above even the most optimistic views," BMO chief economist Douglas Porter wrote in a report.
"Even if growth stalls in March, it now looks like Q1 will post growth of 2.5 per cent, up from a flat read in Q4. While we continue to look for a notable cooldown in the next two quarters, we are bumping up our GDP growth estimate for all of 2023 by three ticks to 1.0 per cent."
The growth in January came as goods-producing industries gained 0.4 per cent for the month, while services-producing industries rose 0.6 per cent.
Statistics Canada said many of the main drivers for growth in January also contributed the most to the decline in December.
The wholesale trade, transportation and warehousing, and mining, quarrying and oil and gas extraction sectors all rebounded after falling in the previous month.
Wholesale trade gained 1.8 per cent in January, helped by wholesalers of machinery, equipment and supplies, while the mining, quarrying and oil and gas extraction sector grew 1.1 per cent after falling 3.3 per cent in December.
The transportation and warehousing sector added 1.9 per cent in January, more than offsetting a drop of 1.1 per cent in December that was due in part to bad weather.
This report by The Canadian Press was first published March 31, 2023.
The Canadian Press
Canada's economy shows surprising resilience despite rate hikes – BNN Bloomberg
Canada's economy kept growing at the start of this year, defying expectations of a stall and eventual technical recession in the face of the highest interest rates in 15 years.
Preliminary data suggest gross domestic product expanded 0.3 per cent in February, Statistics Canada reported Friday in Ottawa, led higher by oil and gas, manufacturing, and finance and insurance sectors. That followed a 0.5 per cent expansion in the previous month, stronger than expectations for 0.4 per cent growth in a Bloomberg survey.
The Canadian economy is now on track to expand at an annualized rate of 2.8 per cent in the first quarter, assuming growth in March comes in flat. That's much more robust than the 0.5 per cent annualized pace forecast by the Bank of Canada in January, when it signaled a conditional rate pause.
"Today's double-barreled blast of strength is well above even the most optimistic views," Bank of Montreal Chief Economist Doug Porter said in a report to investors. "Suffice it to say that if the strength seen in the opening months of the year persists, the BoC is going to find itself in a tough spot."
Canada's currency reclaimed nearly all of its losses after the release and bonds rallied. The yield on benchmark government two-year debt fell more than 3 basis points to 3.777 per cent at 9:50 a.m. in Ottawa.
The data suggest while some rate-sensitive sectors like housing have already cooled, overall economic growth is still holding up better than expected. It's also at odds with a flurry of early estimates released last week that suggested a pullback in economic activity, with retail, wholesale and manufacturing sales all falling in February.
Friday's numbers will test Governor Tiff Macklem and his officials as they look for evidence that monetary policy is sufficiently restrictive to bring inflation back to the central bank's 2 per cent target. An accumulation of stronger-than-expected data may prompt them to stay on the sidelines for longer or even hike again.
Traders in overnight swaps markets, however, are betting the Bank of Canada's next move will be a cut, given turmoil in global financial markets after the failure of regional U.S. lenders and a government brokered takeover of a European banking giant.
Economists in a monthly Bloomberg survey see 1 per cent annualized growth in the first three months of this year. But that's expected to be followed by two straight quarterly contractions.
During deliberations for the central bank's March 8 decision to hold rates steady for the first time in nine meetings, policymakers said they saw "clear signals" hikes so far were curbing demand. But there are few signs in recent data that the economy is gearing down.
Both goods-producing and services-producing industries were up in January, with nearly all sectors posting increases, except agriculture, utilities and management of companies.
Rebounds in several industries drove the January gain. Many of the key growth drivers were the largest contributors to December's 0.1 per cent decline, including wholesale, transportation, and oil and gas industries. Accommodation and food services activity was also a key contributor.
"The Bank of Canada is likely at a crucial juncture and facing a significant dilemma," Charles St-Arnaud, chief economist at Credit Union Central Alberta Ltd., said in a report to investors. "The central bank may have to choose between fighting inflation and hiking interest rates again or focusing on financial stability and keeping rates on hold."