Canadian manufacturers, supply chain gearing up for distribution of future COVID-19 vaccine – CTV News
TORONTO —
With a second large pharmaceutical company announcing promising trial results for a potential COVID-19 vaccine, Canadian companies are gearing up to pitch in to the logistical challenges of storing millions of doses in hyper-cold temperatures.
Guelph, Ont.-based Danby, maker of compact appliances such as fridges, freezers, microwaves, and air conditioners, will soon announce the production of a new line of -80 C freezers, company CEO and owner Jim Estill told CTVNews.ca in a phone interview.
He said the company is finalizing specifications and will officially announce the new line next week. He said full production will take about 120 days, "which is not out of line with the timing of the need."
Estill expects super-cold storage will be required in hospitals, pharmacies and courier hubs across Canada to handle an estimated 70 million vials of vaccines that require two doses for each recipient.
360 Medical, which provides cold storage equipment to labs, clinics, hospitals and pharmacies, is seeing a "massive increase in demand" for -80 C freezers, president Paul Greco told CTVNews.ca in a phone interview.
The Schomberg, Ont.-based distributer is fielding inquiries from doctor's offices, hospitals and the Red Cross, he said.
The freezers range from about $8,500 to $20,000, but Greco says even small units can hold about 20,000 doses.
360 Medical's supplier Haier Biomedical, which is based in China, has reassured that supply of hyper-cold storage equipment won't be an issue, said Greco.
Moderna made headlines Monday with its reports that preliminary clinical trial data of its vaccine candidate show 94.5 per cent effectiveness in preventing COVID-19.
Last week, competitor Pfizer Inc. announced similar results for its vaccine candidate.
Both companies are developing what are called mRNA vaccines, a new technology that doesn't include any of the coronavirus itself, but instead contains a piece of genetic code that trains the immune system to recognize the virus. Both need cold storage, but the requirements vary.
"mRNA vaccines are essentially brand new, but they are the vaccines of the future. The need now is for the coronavirus, but it will be used for other vaccines, too," said Estill.
Moderna and Pfizer both said they would seek permission for emergency use from U.S. regulators within weeks.
The news provides some hope while COVID-19 cases surge in Canada, the U.S. and many parts of the world. But the challenge of producing and distributing a future vaccine to millions in this large country with a highly dispersed population looms large.
Never mind that every country in the world will be vying for vaccine supply at the same time.
Moderna president Dr. Stephen Hoge said Monday that "many vaccines" will be needed to meet global demand.
Canada has signed deals with seven vaccine developers, including Pfizer and Moderna, to reserve millions of doses of approved vaccines.
Purolator CEO John Ferguson said Canada has the necessary supply chain infrastructure in place to handle the challenge and his company is ready, too, to deliver a vaccine to hospitals, clinics, pharmacies, and long-term care facilities.
"We are used to shipping across Canada to every nook and cranny, every city, every suburb and every rural area," he said in a phone interview from Toronto.
"This is on a big scale but I feel confident Canada is in good shape."
Extreme cold storage will be required at central distribution hubs, where vaccine vials may stay for days or weeks. But during the "last mile" courier delivery that Purolator specializes in, temperatures can be maintained by ice packs, dry ice or other packaging, said Ferguson.
The distribution system is already in place to handle flu vaccines and other immunizations, along with a wide range of time-sensitive cancer therapeutics and other drugs, said Ferguson.
Distributing a COVID-19 vaccine will build on that experience, with Purolator adding dedicated workers, equipment and trucks.
"This is going to take governments, manufacturers and supply chain all pulling together to make sure this is done right."
Danby, which has been in operation in Canada since 1947 and also owns a subsidiary in the United States, launched a medical refrigerator last year and has been ramping up its engineering since the emergence of COVID-19, said Estill.
"We are pulling out all the stops. It's a top priority of the company," said Estill, who has owned Danby since 2015.
"This can make a very meaningful impact in the world. A vaccine is no good if it can't be distributed or stored."
Danby has also pivoted into building ventilators in partnership with Canadian medical device maker Baylis Medical, and has built about 6,500 of an intended 10,000. The company has also donated 500 UV-light air purifiers to the Toronto District School Board.
An ongoing challenge of production geared to COVID-19 response is securing the necessary components, which are in short supply, said Estill.
Danby's first hyper-cold freezer will be about 10 cubic feet, or roughly half the size of a large consumer chest freezer, and will cost C$10,000. That size will be easily shipped and will plug in to a normal wall outlet, said Estill, but future production will include a range of sizes.
"The complexity of building an -80 C freezer is massively huge. It's not at all a simple freezer, but we make half a million freezers a year, so we can do it."
To compare how cold that is, Health Canada recommends that home freezers be set at -18 C or lower to keep food safe. Dry ice, which is solid state carbon dioxide, also freezes to a temperature of -80 C. Touching items frozen at those temperatures with bare hands for more than a second or so can result in frostbite that could require hospital treatment.
Pfizer Canada spokesperson Christina Antoniou said in a statement provided to CTVNews.ca that the company is "working with urgency" with governments, and public health authorities to "determine the logistics of the vaccine distribution in Canada, pending regulatory approval."
She said the company will manufacture a vaccine at multiple sites in the U.S. and Europe and will transport on a "just in time" system.
"For Canada, our distribution approach will be to largely ship from our manufacturing sites direct to the point of use."
Pfizer will use dry ice in to maintain storage temperatures for up to 15 days, along with GPS-enabled thermal sensors in each "thermal shipper" that can be tracked at each stage of delivery.
"These GPS-enabled devices will allow Pfizer to proactively prevent unwanted deviations and act before they happen," she wrote.
Depending on their formulation, vaccines could have different storage requirements.
Moderna says its COVID-19 vaccine candidate can be stored at normal refrigerator temperatures (2 C to 8 C) for up to 30 days and at -20 C for up to six months. It's also stable at room temperature for up to 12 hours, company data has shown.
Pfizer's candidate will require long-term deep freeze, says the company. That has led to a run on ultra-cold freezers in the U.S., but is raising concerns that rural hospitals won't be able to afford the units, which cost up to US$15,000 each.
Medical news site STAT says the Centers for Disease Control and Prevention has advised state health departments against purchasing ultra-cold freezers, with the idea that other vaccines with less demanding storage requirements will be available soon.
Nova Scotia reports 10 new COVID-19 cases, all in central zone – CBC.ca
There are 10 new cases of COVID-19 in Nova Scotia, bringing the total number of active cases in the province to 125.
A press release stated that nine of the new cases were in the central health zone and one in the western zone. But a later release stated all the cases were in the central zone.
Nova Scotia labs completed 2,254 tests Saturday.
An additional 540 tests were administered at a rapid-testing site in Dartmouth. There was one positive case detected and that person was ordered to self-isolate and referred to take a standard test.
No one is in hospital in Nova Scotia related to the virus.
The province's case data website has not been updated since Nov. 26. A news release said it is due to a technical problem.
The province announced five new exposure sites Saturday, including businesses in Sydney and Truro.
A full list of exposures in the province can be found here.
Premier Stephen McNeil urged people in the Halifax area to follow the latest guidelines.
"By following the new restrictions in the greater Halifax area, we are working together to contain the spread of the virus," he said in a news release.
New restrictions in effect
New restrictions came into effect Thursday in most of the Halifax Regional Municipality and parts of Hants County.
The restrictions include stopping dine-in service at bars and restaurants and closing gyms, libraries, museums and casinos for at least the next two weeks. Masks are also mandatory in common areas of multi-unit dwellings like apartments and condos.
A list of what's open and closed in the Halifax region can be found here.
Across the province, visitations to long-term care facilities are no longer allowed unless the person is a volunteer or designated caregiver.
All other Atlantic provinces, most recently New Brunswick, have brought back mandatory 14-day self-isolation for travellers. But as of Thursday evening, Nova Scotia's policy on regional travel remained unchanged.
COVID cases in the Atlantic provinces
The latest numbers from the Atlantic provinces are:
Symptoms
Anyone with one of the following symptoms should visit the COVID-19 self-assessment website or call 811:
Fever.
Cough or worsening of a previous cough.
Anyone with two or more of the following symptoms is also asked to visit the website or call 811:
Sore throat.
Headache.
Shortness of breath.
Runny nose.
MORE TOP STORIES
Nova Scotia reports 10 new cases of COVID-19 Sunday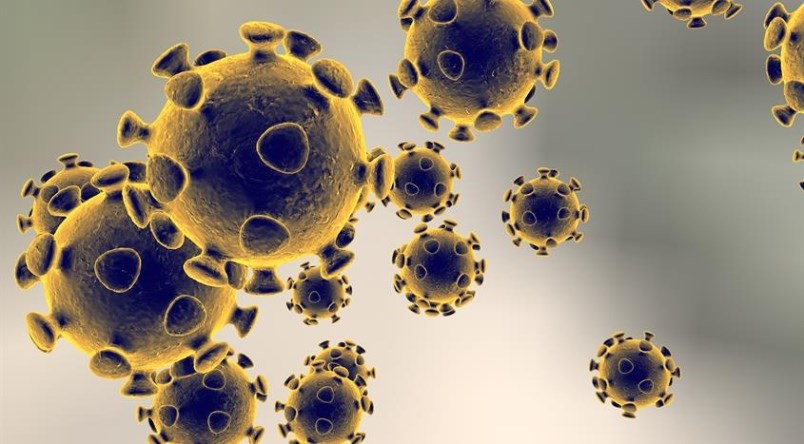 NEWS RELEASE
COVID-19/HEALTH/WELLNESS
*************************
As of today, Nov. 29, Nova Scotia has 125 active cases of COVID-19. Ten new cases are being reported today.
Nine cases are in Central Zone and one is in Western Zone.
"By following the new restrictions in the greater Halifax area, we are working together to contain the spread of the virus," said Premier Stephen McNeil. "And wherever you live in the province, we all have a role to play, by limiting non-essential travel and following all the protocols — limit social contacts, practise social distancing, wear a mask and wash your hands. This is how we will flatten the curve."
Nova Scotia Health Authority's labs completed 2,254 Nova Scotia tests on Nov. 28.
There were 540 tests administered at the rapid-testing pop-up site in Dartmouth yesterday and one positive result. The individual was directed to self-isolate and has been referred for a standard test.
Since Oct. 1, Nova Scotia has had 44,909 negative test results, 200 positive COVID-19 cases and no deaths. No one is currently in hospital. Cases range in age from under 10 to over 70. Seventy-five cases are now resolved. Cumulative cases may change as data is updated in Panorama.
"No matter where you live in Nova Scotia, it is important to follow all public health measures," said Dr. Robert Strang, Nova Scotia's chief medical officer of health. "While the majority of the cases are in the Central Zone, COVID-19 can easily find its way into other parts of the province. We must all remain vigilant and continue working to limit spread within, and beyond, Halifax."
Visit https://covid-self-assessment.novascotia.ca/ to do a self-assessment if in the past 48 hours you have had or you are currently experiencing:
— fever (i.e. chills/sweats) or cough (new or worsening)
Or:
Two or more of the following symptoms (new or worsening):
— sore throat
— runny nose/ nasal congestion
— headache
— shortness of breath
Call 811 if you cannot access the online self-assessment or wish to speak with a nurse about your symptoms.
When a new case of COVID-19 is confirmed, public health works to identify and test people who may have come in close contact with that person. Those individuals who have been confirmed are being directed to self-isolate at home, away from the public, for 14 days.
Anyone who has travelled outside of Atlantic Canada must self-isolate for 14 days. As always, any Nova Scotian who develops symptoms of acute respiratory illness should limit their contact with others until they feel better.
It remains important for Nova Scotians to strictly adhere to the public health order and directives – practise good hand washing and other hygiene steps, maintain a physical distance when and where required. Wearing a non-medical mask is mandatory in most indoor public places.
Rules concerning interprovincial travel within Nova Scotia, New Brunswick, Prince Edward Island and Newfoundland and Labrador have changed. The premiers of all four Atlantic provinces are cautioning against non-essential travel into neighbouring provinces. Currently, all non-essential travel into Prince Edward Island, New Brunswick and Newfoundland and Labrador requires a 14-day self-isolation. All public health directives of each province must be followed. Under Nova Scotia's Health Protection Act order, visitors from outside Atlantic Canada must self-isolate for 14 days unless they completed their self-isolation in another Atlantic province.
Nova Scotians can find accurate, up-to-date information, handwashing posters and fact sheets at https://novascotia.ca/coronavirus. Due to technical difficulties, the website will not be updated today.
Businesses and other organizations can find information to help them safely reopen at https://novascotia.ca/reopening-nova-scotia.
Quick Facts:
a state of emergency was declared under the Emergency Management Act on March 22 and extended to Dec. 13
online booking for COVID-19 testing appointments is available for Nova Scotians getting a test at all primary assessment centres or at the IWK Health Centre in Halifax
ongoing voluntary testing has been introduced to monitor, reduce and prevent the spread of COVID-19 in long-term care. Volunteers, designated caregivers and employees who provide direct care to residents will be tested every two weeks. The ongoing testing will start at three long-term care locations: Northwood, Ocean View and St. Vincent's and will expand to six more facilities over the next two weeks
Additional Resources:
Government of Canada: https://canada.ca/coronavirus
Government of Canada information line 1-833-784-4397 (toll-free)
The Mental Health Provincial Crisis Line is available 24/7 to anyone experiencing a mental health or addictions crisis, or someone concerned about them, by calling 1-888-429-8167 (toll-free)
Kids Help Phone is available 24/7 by calling 1-800-668-6868 (toll-free)
For help or information about domestic violence 24/7, call 1-855-225-0220 (toll-free)
For more information about COVID-19 testing and online booking, visit https://novascotia.ca/coronavirus/symptoms-and-testing/
The COVID-19 self-assessment is at https://covid-self-assessment.novascotia.ca/
*************************
Source:- HalifaxToday.ca
Coronavirus: Here's a look at what provinces, territories have said about vaccine plans – Global News
The federal government is laying plans for the procurement and distribution of COVID-19 vaccines, inking contracts with seven potential manufacturers and saying six million doses could arrive in the country in the first quarter of 2021.
The most recent development from Ottawa came Friday when Prime Minister Justin Trudeau tapped former NATO commander Maj.-Gen. Dany Fortin to lead the national distribution effort. But various provinces have started spelling out their plans as well. Here's a look at what they've said so far:
Nova Scotia
The province's chief medical officer of health says he will release a detailed plan for the distribution of a COVID-19 vaccine once Ottawa shares more information.
Dr. Robert Strang said Friday there is no certainty yet about the availability of a vaccine, but expressed hopes an initial supply will trickle into Nova Scotia early in the new year.
Strang said a detailed provincial plan, to be released once the federal government has shared more specifics on its end, will include tight control of the supply and clear rules dictating who can be first in line for immunization.

0:49


Coronavirus: Canadians moving away from idea of mandatory vaccine says Ipsos poll



He said he's waiting for more federal guidance on issues ranging from priority groups to transportation and storage logistics.
Quebec
The province will be ready to start rolling out its vaccine plan as of Jan. 1, say senior politicians.
Premier Francois Legault said Thursday that public health officials have already settled on the list of priority vaccine recipients, but did not release details.
Legault said the province is also working to put the necessary infrastructure in place to support a vaccine rollout. That includes obtaining fridges capable of maintaining the extremely low temperatures needed by one of the most promising potential vaccine options, currently in development through pharmaceutical giant Pfizer.
Quebec has also tasked assistant deputy health minister Jerome Gagnon, and former provincial public health director Dr. Richard Masse to oversee the province's vaccination effort.
[ Sign up for our Health IQ newsletter for the latest coronavirus updates ]
Ontario
Premier Doug Ford is among those leaders calling on Ottawa to provide more clarity as officials scramble to develop a provincewide vaccination strategy.
Early speculation on the number of doses the province could receive was put to rest earlier this week when federal Health Minister Patty Hajdu said such details were still in the works.
But Ford has forged ahead, naming former chief of national defence Gen. Rick Hillier to oversee the province's vaccine rollout.

2:06


Ex-NATO mission head Fortin to lead Canada's COVID-19 vaccine rollout



Hillier said on Friday he hopes to have a plan developed by year's end, while Ford urged Ottawa to provide detailed information on potential vaccine delivery.
"We need a clear line of sight into the timelines of the shipments," Ford said.
Alberta
The province's top medical official has said she expects to receive 680,000 doses of COVID-19 vaccine early in the new year, a figure not yet confirmed by the federal government.
Dr. Deena Hinshaw has also said a number of hurdles and unknowns remain as the province works to devise its vaccination scheme.
"These (vaccine) numbers, of course, depend on many factors," Hinshaw said on Nov. 18. "They depend on the final pieces of the trials that are underway going well. They depend on ensuring that the safety and the effectiveness of the early vaccines can be assured. All of those checks and balances must be cleared."
On Friday, Hinshaw said the province is working with Ottawa to get vaccine, but it is "a bit of a moving target" on when vaccines might be available.
"But our goal is that whenever vaccine is available, we will be ready to start immunizing individuals on that highest priority list."
British Columbia
Provincial health officials announced on Wednesday that a vaccine strategy for the province is already in the works.
Dr. Bonnie Henry, the province's top doctor, said Dr. Ross Brown of Vancouver Coastal Health will join the group working to organize the logistics around the distribution of vaccines.
Henry said front-line workers as well as those in long-term care homes will likely have priority for vaccinations.

2:06


Ontario government pushes for vaccine answers from Ottawa



She cautioned that while the province has contracts with vaccine makers, there can be challenges with offshore manufacturing.
"It's very much focused on who is most at risk and how do we protect them best," Henry said. "There's a lot of discussion that needs to happen."
Henry said the province hopes to have vaccines in hand by January.
Yukon
Premier Sandy Silver told the legislature on Wednesday that the territory has been in discussions with various levels of government on a vaccine rollout plan.
He said the goal will be to provide vaccines to elderly people and health-care providers.
Silver said rural and remote communities should also get priority status in northern regions, a fact he said he's emphasized with federal authorities.
The premier said he has joined the other provincial and territorial leaders in pushing for a national strategy to distribute the vaccine.
"How confusing would it be for 13 different strategies right across the nation?" he said.
Silver said the Pfizer vaccine could cause logistical problems for remote communities because of its cold-storage requirements, but those issues may not apply to other vaccines under development.
© 2020 The Canadian Press