Cape Breton man jailed and banned from social media for repeated harassment of ex – TheChronicleHerald.ca
SYDNEY, N.S. —
A Sydney man who relentlessly harassed a former girlfriend by sending multiple unwanted texts and other social media messages along with explicit sex videos and pictures is to serve additional jail time.
Bradley Shane Axworthy, 43, of Thomas Street, is to serve 10 months in a provincial jail followed by a 30-month probation period during which he is prohibited from accessing all social media platforms along with accessing anonymous apps.
Axworthy, who has already spent 68 days on remand, was sentenced after pleading guilty to eight counts of breaching court orders, two counts of criminal harassment and a single count of assault. The offences are alleged to have occurred in Sydney between 2018-19.
Prosecutor Peter Harrison told provincial court Judge Alan Tufts that Axworthy and his former partner were together for about three years and have no children together. Both have children from previous relationships. They separated in October 2018.
The assault occurred in 2018 when Axworthy smashed the woman's face into a bedroom wall after an argument.
After being charged with the offence and released on conditions that included he have no contact with the woman, Axworthy persisted in sending the woman multiple text messages using a host of anonymous apps in a failed bid to disguise his identity. He also threatened to post intimate pictures of the woman online.
In other instances, Axworthy would make as many as 22 calls after midnight to the woman during which he would call her disparaging names. He also sent her a picture of her then new boyfriend.
The woman told police Axworthy was also following her to and from work.
Even while at the Cape Breton Correctional Centre, Axworthy continued to reach out and call the woman while under a court order to have no contact.
A more disturbing aspect of Axworthy's behaviour was sending the woman and her daughter explicit videos and photos of him engaging in same-sex intercourse.
Harrison told the court that Axworthy urged the woman to get tested for HIV noting he had been having unprotected sex with individuals who were HIV-positive.
Over the course of events, Harrison said the woman had blocked 15 numbers being used by Axworthy.
---
"I do not feel like me anymore."
---
When arrested on a breach of conditions for failing to abide by a curfew, Axworthy told police he was late coming home because he was at work with a local towing company. A call to the company noted the service was no longer in business and Axworthy did not work for them.
In a victim impact statement, read in court by Harrison, the woman said she continues to be stressed and anxious and is constantly looking over her shoulder in case Axworthy is lurking in the shadows.
She has undergone several medical tests to ensure she is not HIV-positive and has moved in a further bid to escape any and all contact by Axworthy.
"I do not feel like me anymore," said the woman, adding the entire relationship has left her sad, mad and confused.
Harrison said Axworthy's flagrant and deliberate breaches of court orders have left an emotional, physical and financial impact on the victim.
Defence lawyer David Iannetti said his client is prepared to move on and has in fact begun a new relationship with another woman.
In accepting the joint sentencing recommendation, the judge told Axworthy he needed to understand what and why he did what he did.
"You have to move on," said the judge, adding Axworthy's behaviour has been over the top.
RELATED:
Media Release – November 26, 2021 – Guelph Police – guelphpolice.ca
Stolen truck involved in two incidents
The Guelph Police Service is investigating after the same stolen pickup truck was involved in two separate incidents Thursday.
Approximately 2:40 p.m., a Guelph male called police to advise he had been involved in a road rage incident with two males in a blue Ford Ranger pickup. The caller advised he merged onto the Hanlon Expressway in front of the pickup at Speedvale Avenue West. The truck pulled alongside the caller's vehicle and a passenger in the truck leaned out the window and used something similar to a metal pipe to smash the rear driver's-side window of the caller's vehicle.
Investigation revealed the Ford Ranger had been reported stolen from Wellington County. Anyone with information is asked to call Constable Robert Smith at 519-824-1212, ext. 7388, email him at rsmith@guelphpolice.ca, leave an anonymous message for Crime Stoppers at 1-800-222-8477 (TIPS) or leave an anonymous tip online at www.csgw.tips.
Approximately four hours later, just after 7 p.m., police were called about an incident in the parking lot of a restaurant on Woodlawn Road West near Silvercreek Parkway North. A staff member advised a customer in the drive-through became upset about his order, driving erratically out of the parking lot and almost hitting two employees. The vehicle involved was determined to be the same blue Ford Ranger.
Anyone with information about this incident is asked to call Constable Konrad Babol at 519-824-1212, ext. 7189, email him at kbabol@guelphpolice.ca or contact Crime Stoppers.
Male arrested in commercial break-in
A Guelph male was arrested Thursday in connection with a commercial break and enter earlier this month.
On November 13, two males forced their way into a business on Wellington Street West after using bolt cutters to remove a lock. Once inside they searched several offices and stole a quantity of electronics.
Investigation led to the identity of both suspects. One male was arrested last week and will next appear in court December 14.
On Thursday the second male was located at an address downtown and arrested. A 35-year-old Guelph male is charged with break and enter and breach of probation. He will appear in a Guelph bail court Friday.
Charges follow drive-through dispute
A Guelph male faces charges following a dispute in a south-end drive-through earlier this week.
Monday morning, approximately 6:35 a.m., there was an altercation between a motorist and a pedestrian at the drive-through window of a restaurant on Stone Road West. During the altercation, the motorist aggressively pulled forward so his vehicle was touching the pedestrian.
He also poured a bottle of water over her head and threatened to run her over. The pedestrian was not physically injured. The motorist was identified through surveillance video and Thursday turned himself in to the Guelph Police Service.
A 41-year-old Guelph male is charged with dangerous driving, assault and uttering threats. He will appear in a Guelph court December 31, 2021.
Copper stolen from south-end business
The Guelph Police Service is investigating the theft of a quantity of copper from a south-end business early Friday morning.
Approximately 2:25 a.m. police were called by an employee of a business on Southgate Drive. The employee advised he was watching live video surveillance of a male on the business property loading copper into the back of a blue Kia Soul.
Officers arrived 10 minutes later to find the gate to the property standing open but the suspect had already left. It is unknown how much copper was stolen.
The incident remains under investigation. Anyone with information is asked to call Constable Firas El-Ayoubi at 519-824-1212, ext. 7129, email him at felayoubi@guelphpolice.ca, leave an anonymous message for Crime Stoppers at 1-800-222-8477 (TIPS) or leave an anonymous tip for Crime Stoppers at www.csgw.tips.
Total calls for service in the last 24 hours – 218
In photos: a view of RCMP arrests of media, Indigenous land defenders on Wet'suwet'en territory – The Narwhal
In the pre-dawn morning on Friday, Nov. 19, Sleydo' Molly Wickham, a wing chief in Cas Yikh house of the Gidimt'en clan, checks communications in a tiny house stationed next to a Coastal GasLink drill site along the Wedzin Kwa (Morice) River.
Although light hasn't yet broken into the small wooden structure, Wickham is already performing media interviews. Her fellow supporters in the one-room structure begin to sit up as they hear Wickham tell a reporter that "several RCMP buses have been spotted coming up the hill."
By afternoon an RCMP tactical team and specially trained officers with the Community-Industry Response Group is advancing on the small structure, with snipers and canine units at the ready. Shaylynn Sampson, a Gitxsan supporter, has her ear to the door, listening, when the action comes. She leaps back moments before an axe smashes the door, sending jagged shards of wood flying into the crowded space. A police dog barks and whines incessantly and a chainsaw snarls as RCMP continue to tear down the door.
Inside, five peaceful land defenders stand waiting for their inevitable arrest. They do not resist. They hold no weapons. An officer, armed with an assault rifle and clad in military-style gear, pushes the barrel of his gun through the broken door.
"Lower your gun!" Wickham yells. "This is sovereign Wet'suwet'en land, you guys need to leave right now. You have no authority here." Wickham asked the RCMP if they had a warrant to enter the residence. The RCMP responded they were entering under the authority of a Coastal GasLink injunction, secured against opponents of the 670-kilometre gas pipeline in December of 2019.
The RCMP's use of force on this day will become roundly criticized as excessive as a response to a small collective of peaceful Indigenous pipeline opponents. More than 40 media outlets and press-freedom organizations have called on Canada's Public Safety Minister, Marco Mendicino, to investigate the RCMP's arrest of journalists and prevent them from taking place in the future.
In total, 15 people, including myself and documentary filmmaker Michael Toledano, were arrested that day and incarcerated by the RCMP for several nights under civil contempt of court charges. More than 30 individuals were arrested throughout the week. Wet'suwet'en hereditary chiefs, who have staunchly opposed the construction of pipelines across their unceded territory in northern B.C., issued an eviction order against the company on Jan. 4, 2020, but work on the pipeline is ongoing.
Upon the arrests of media, RCMP officers confiscated recording devices, so the public has been unable to see documentary photos and footage of Friday's arrest until recently.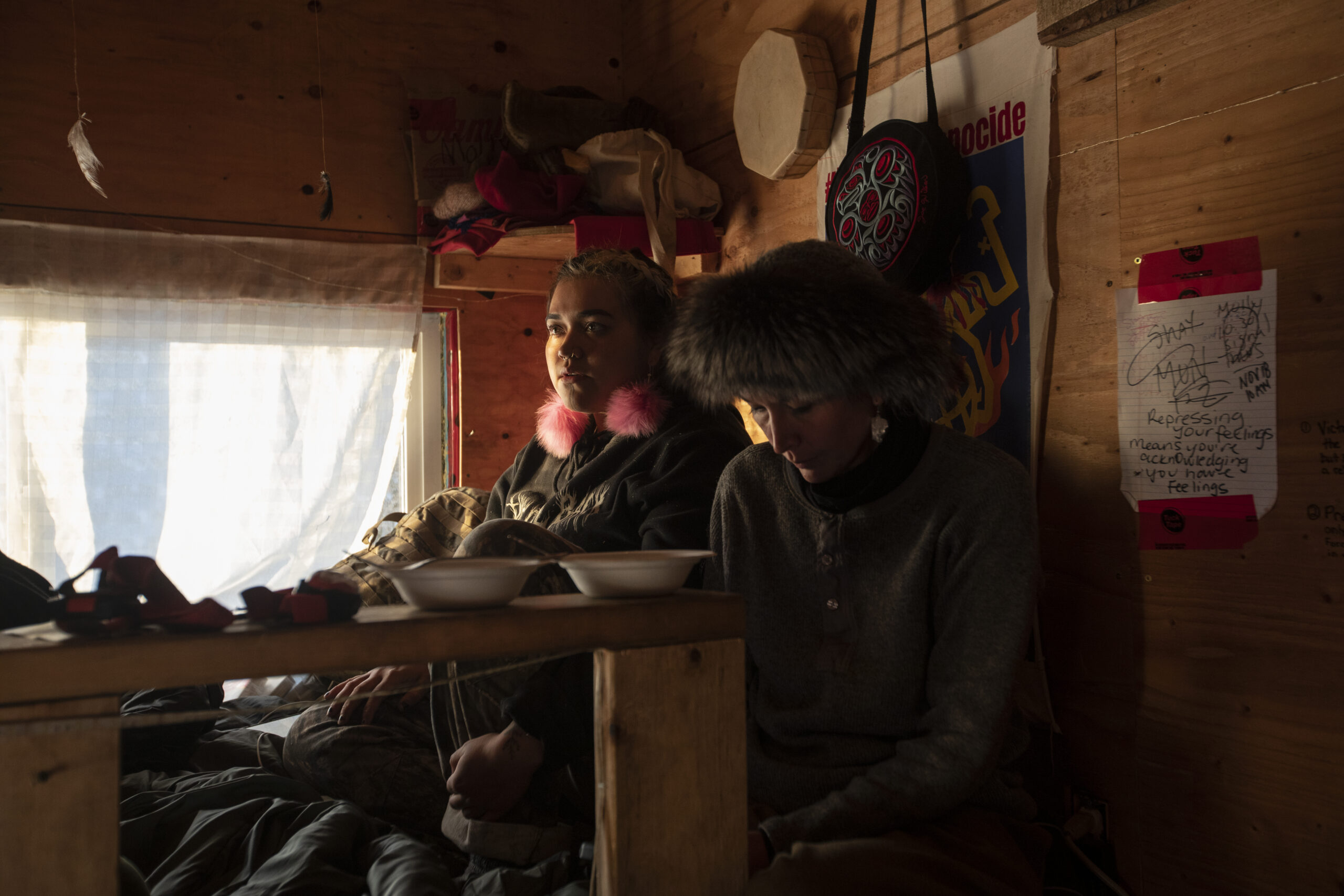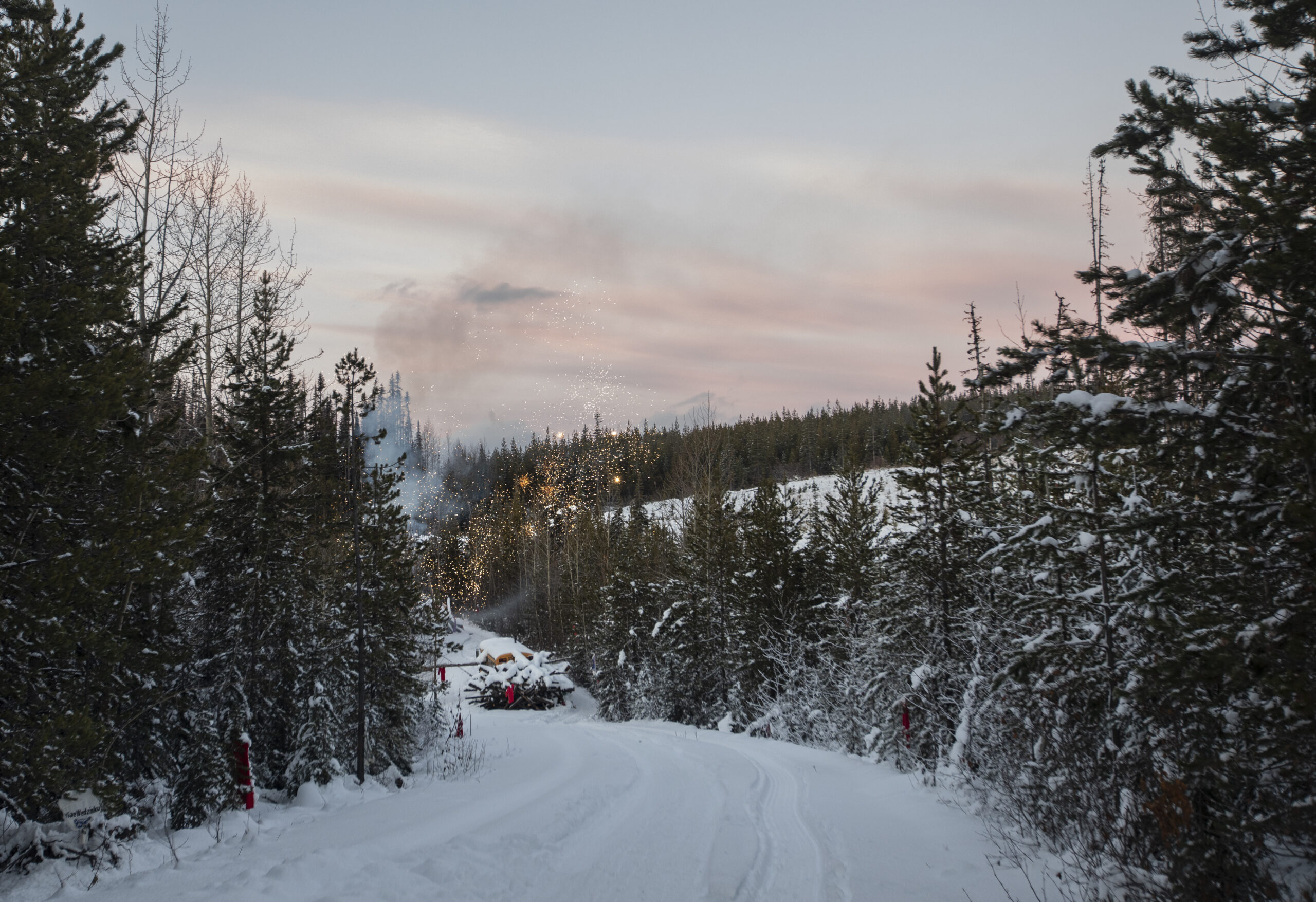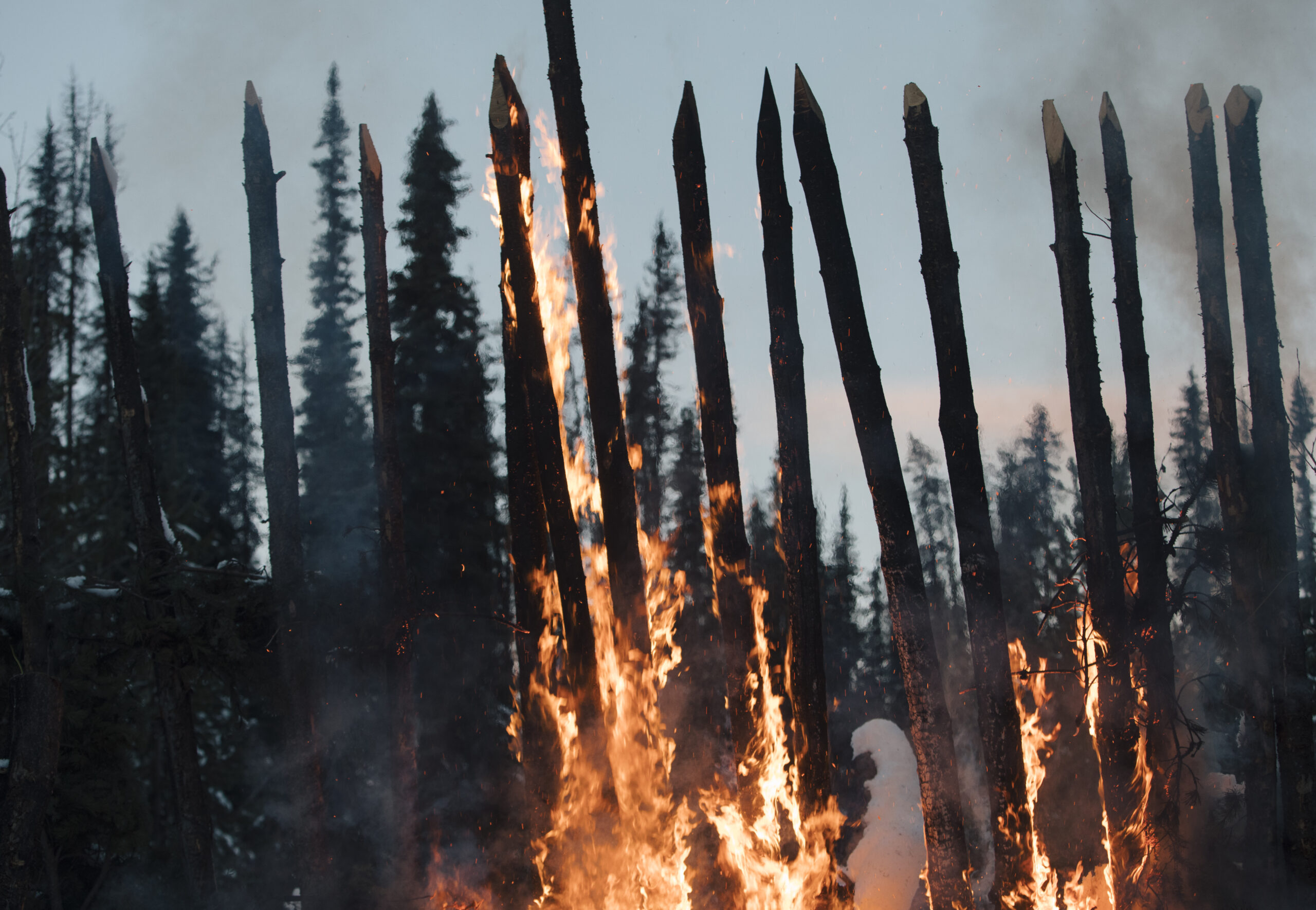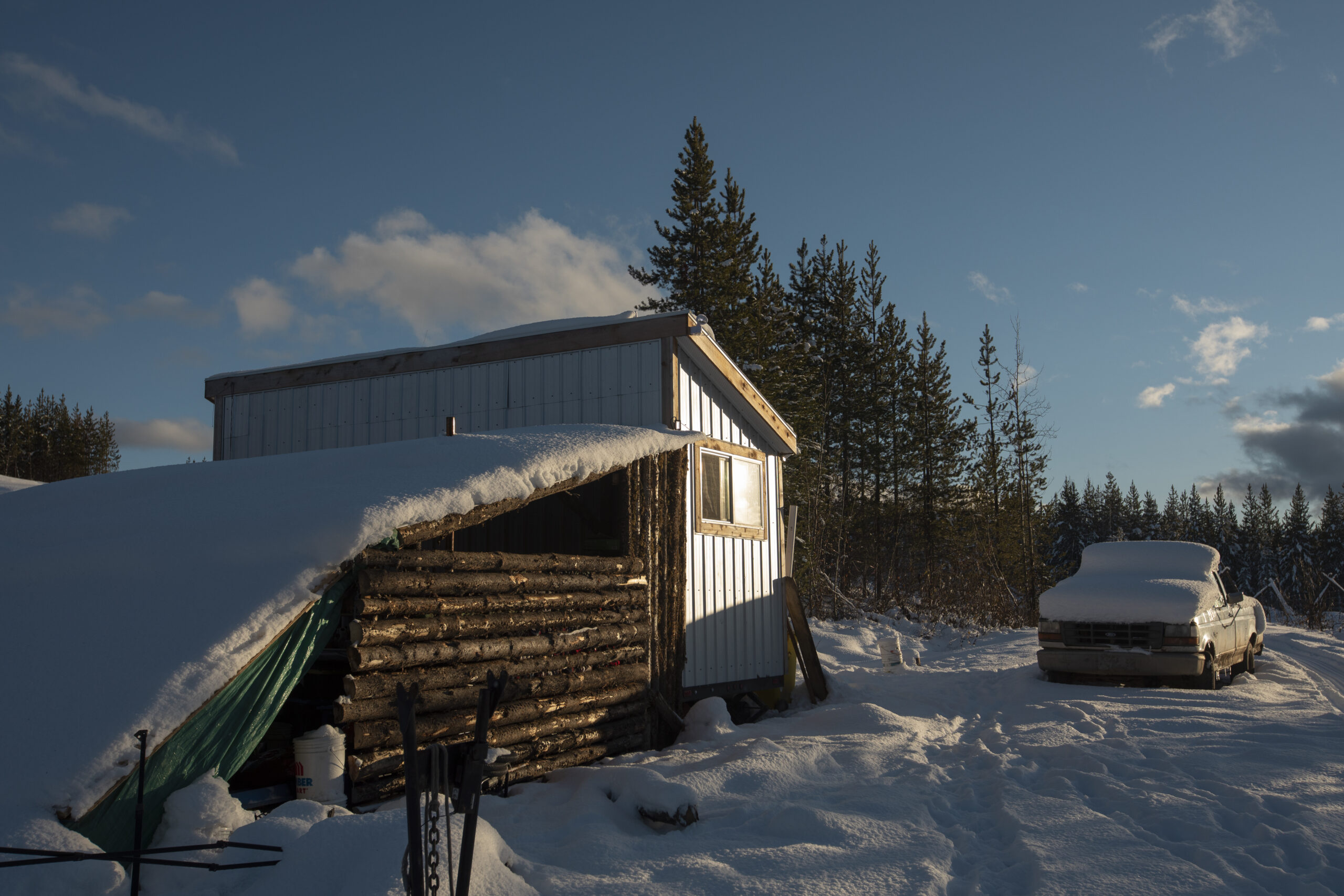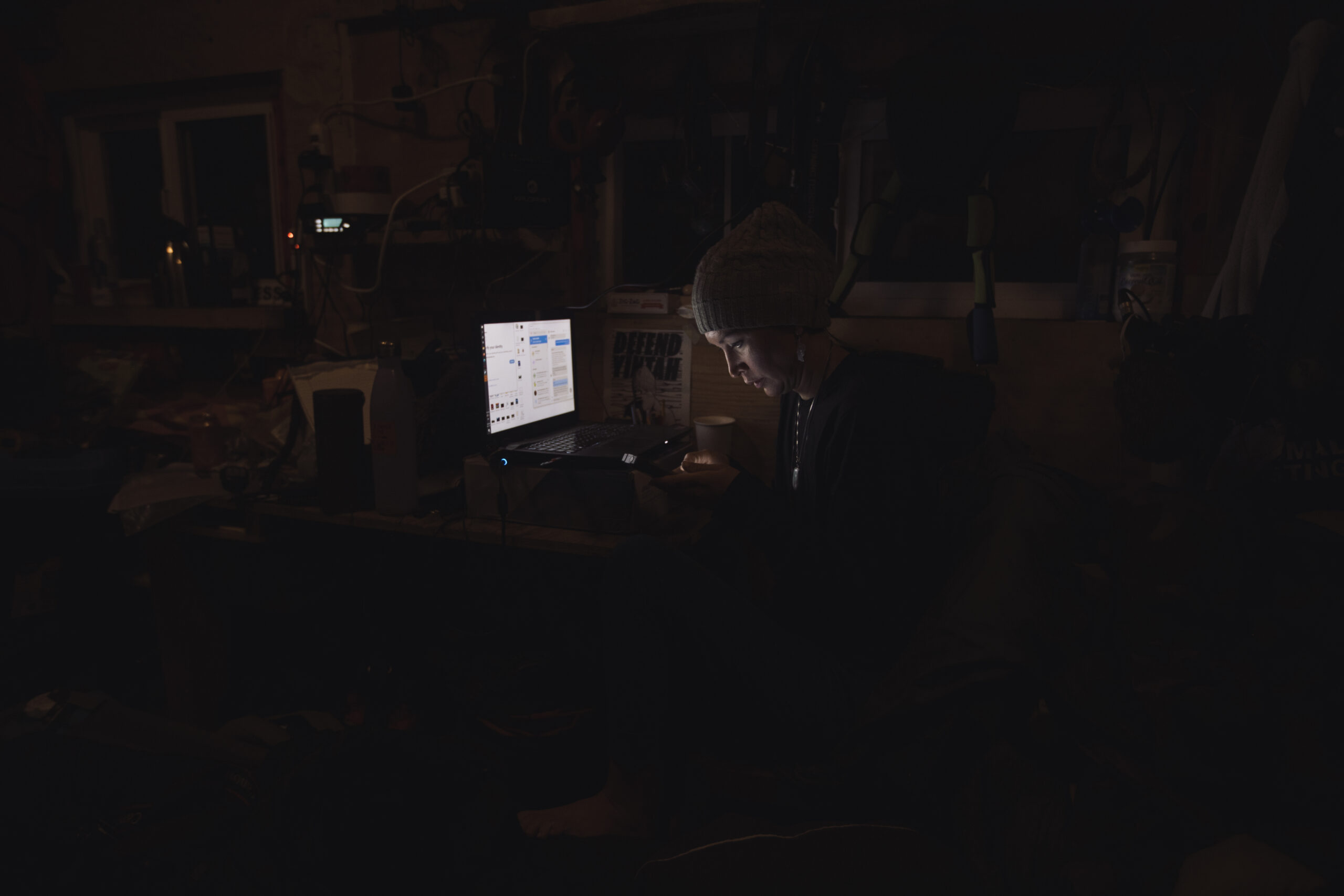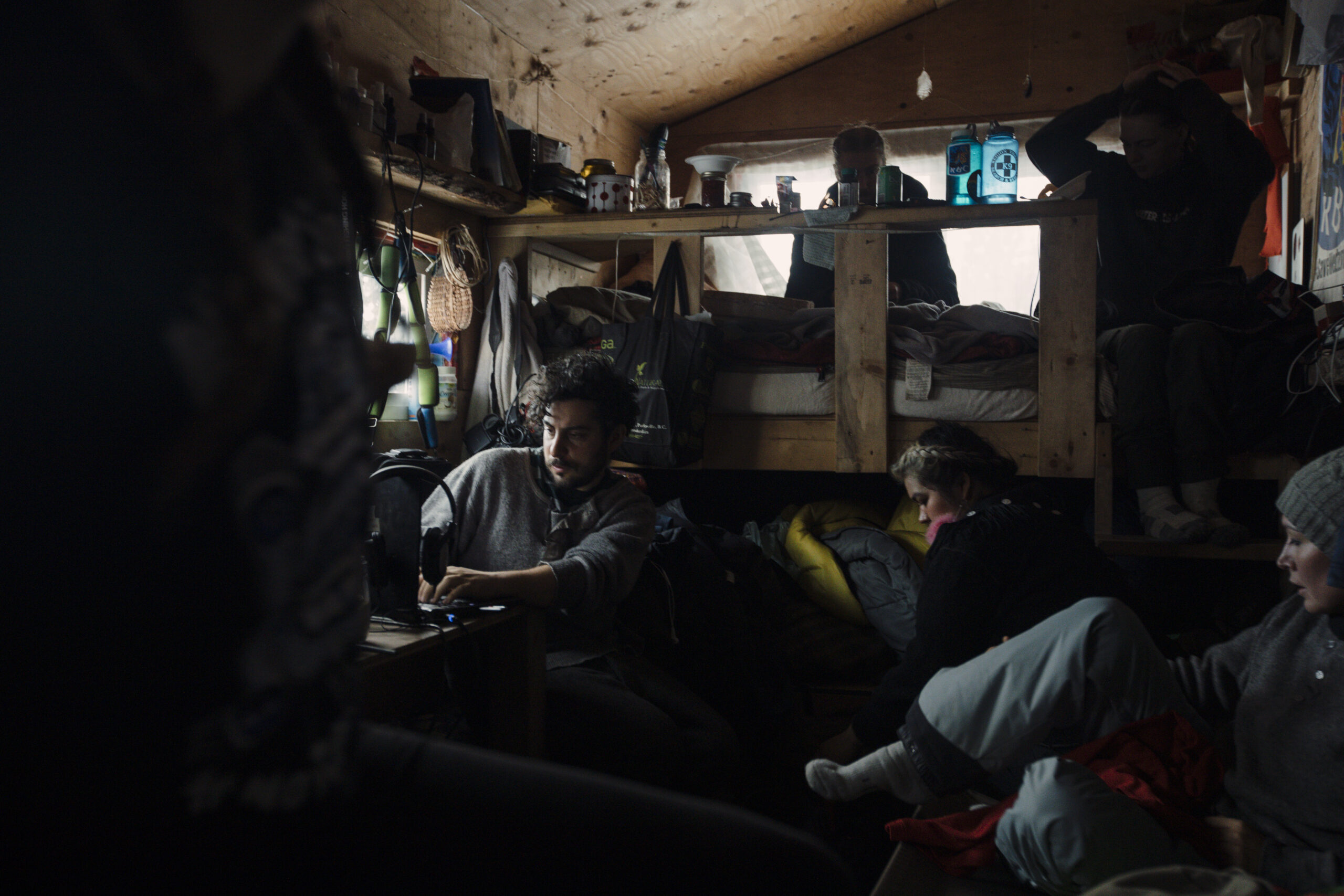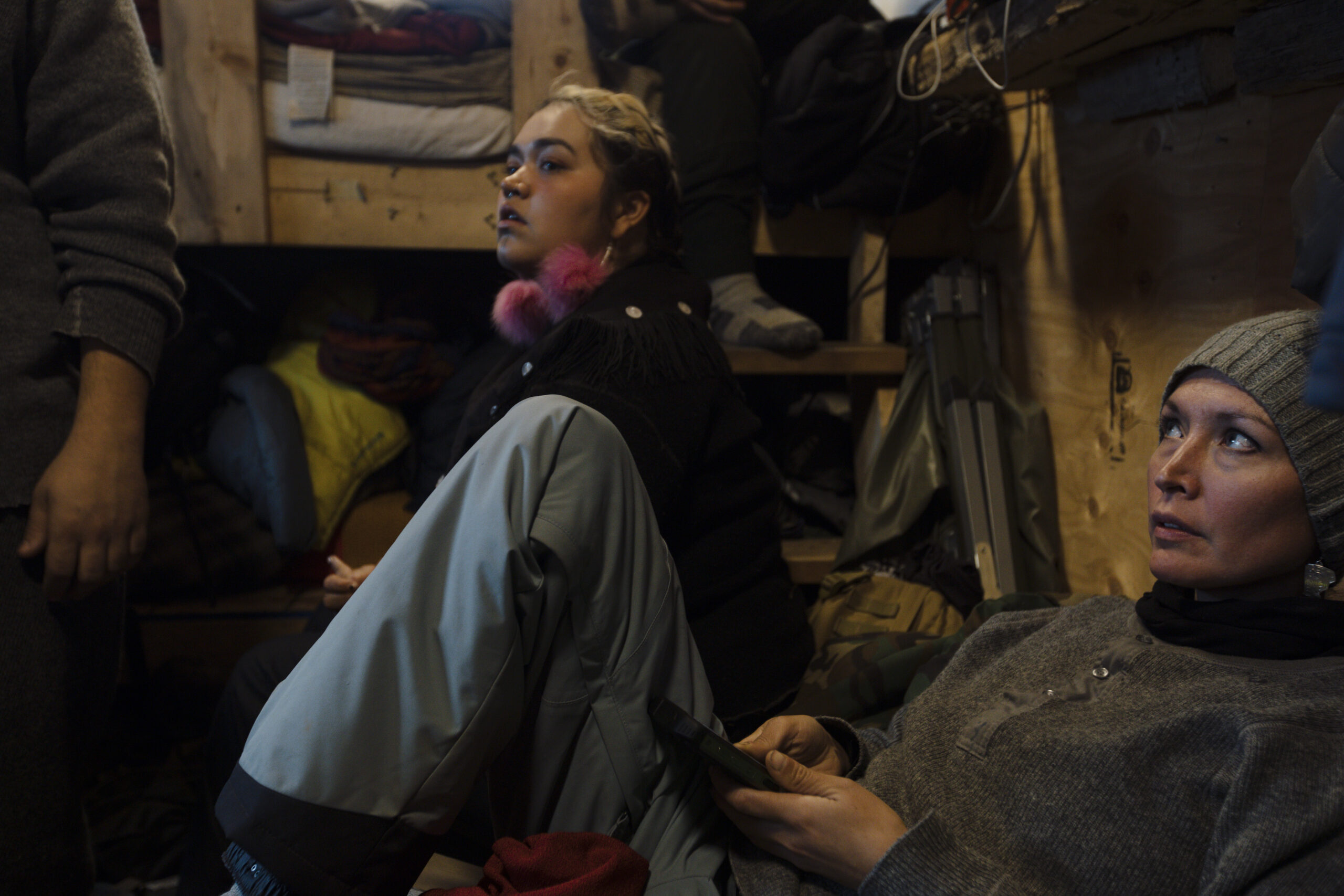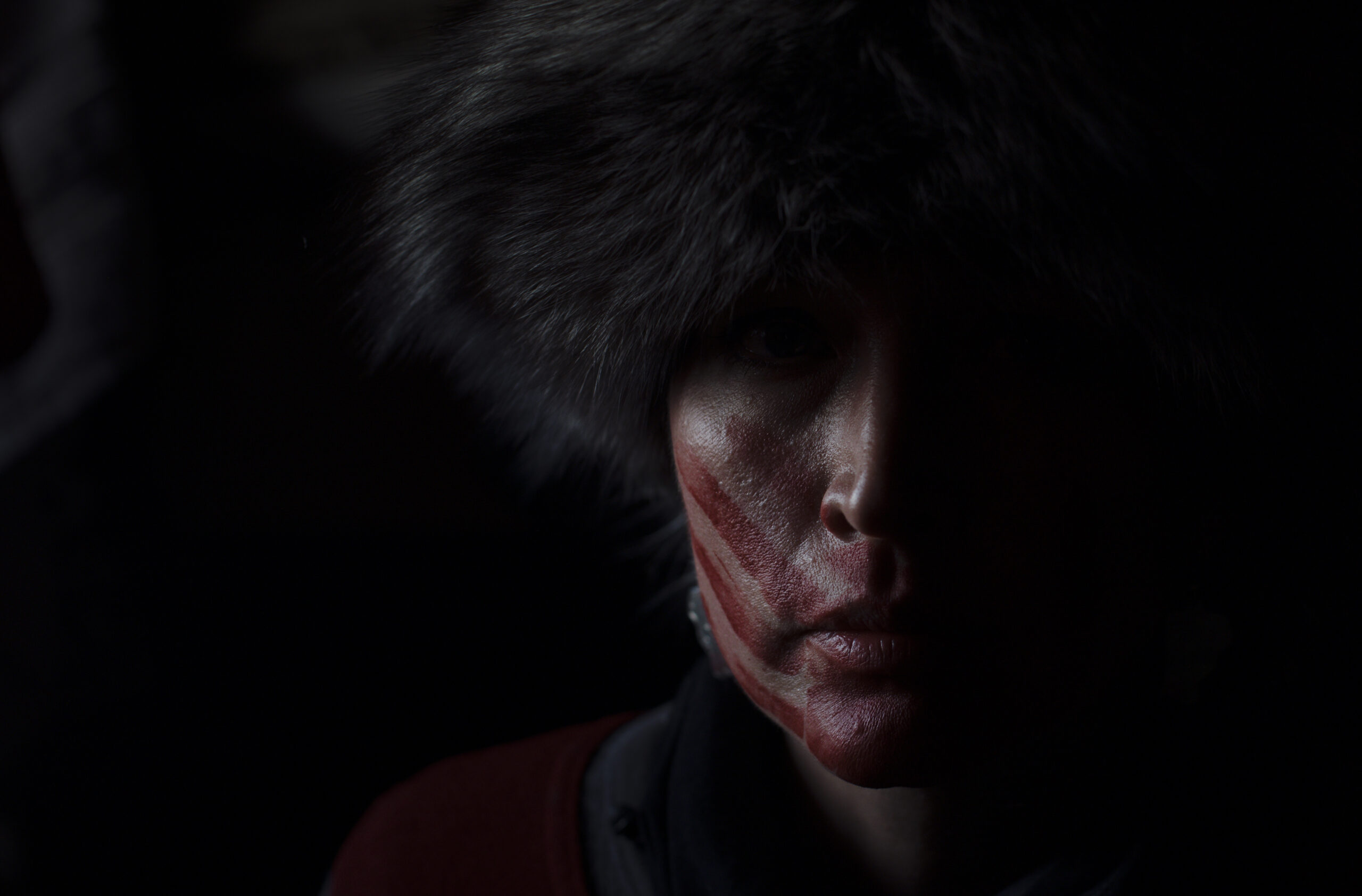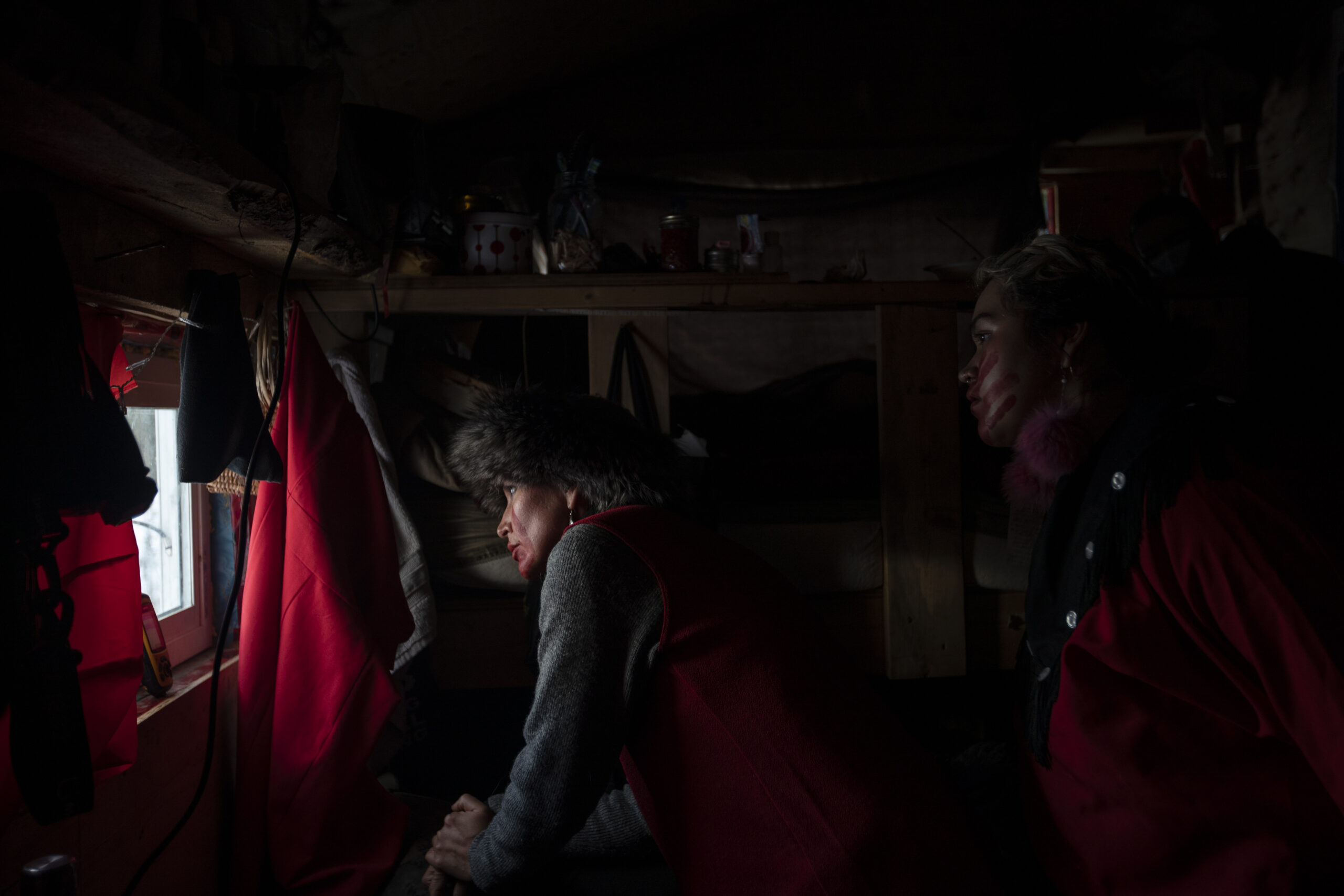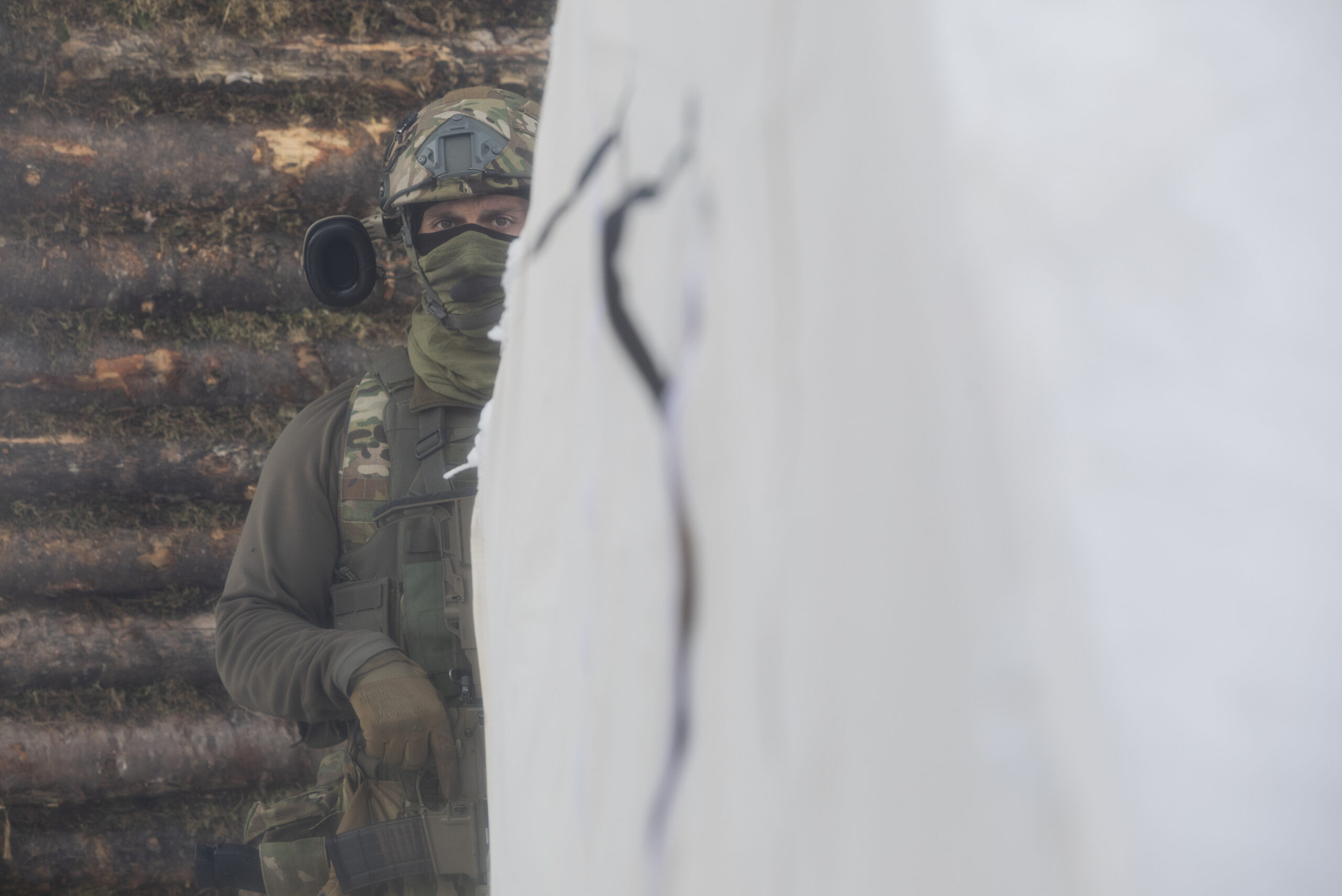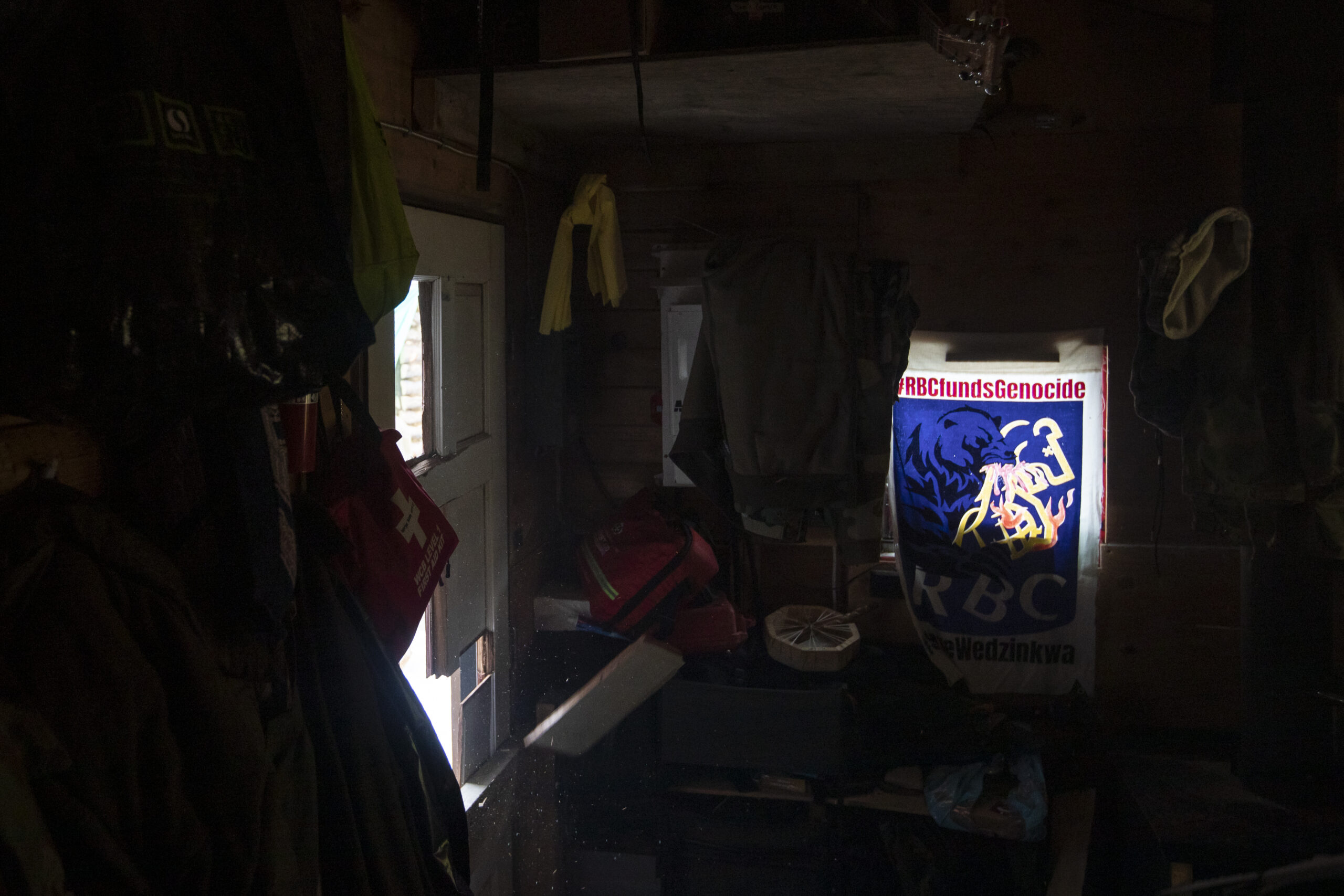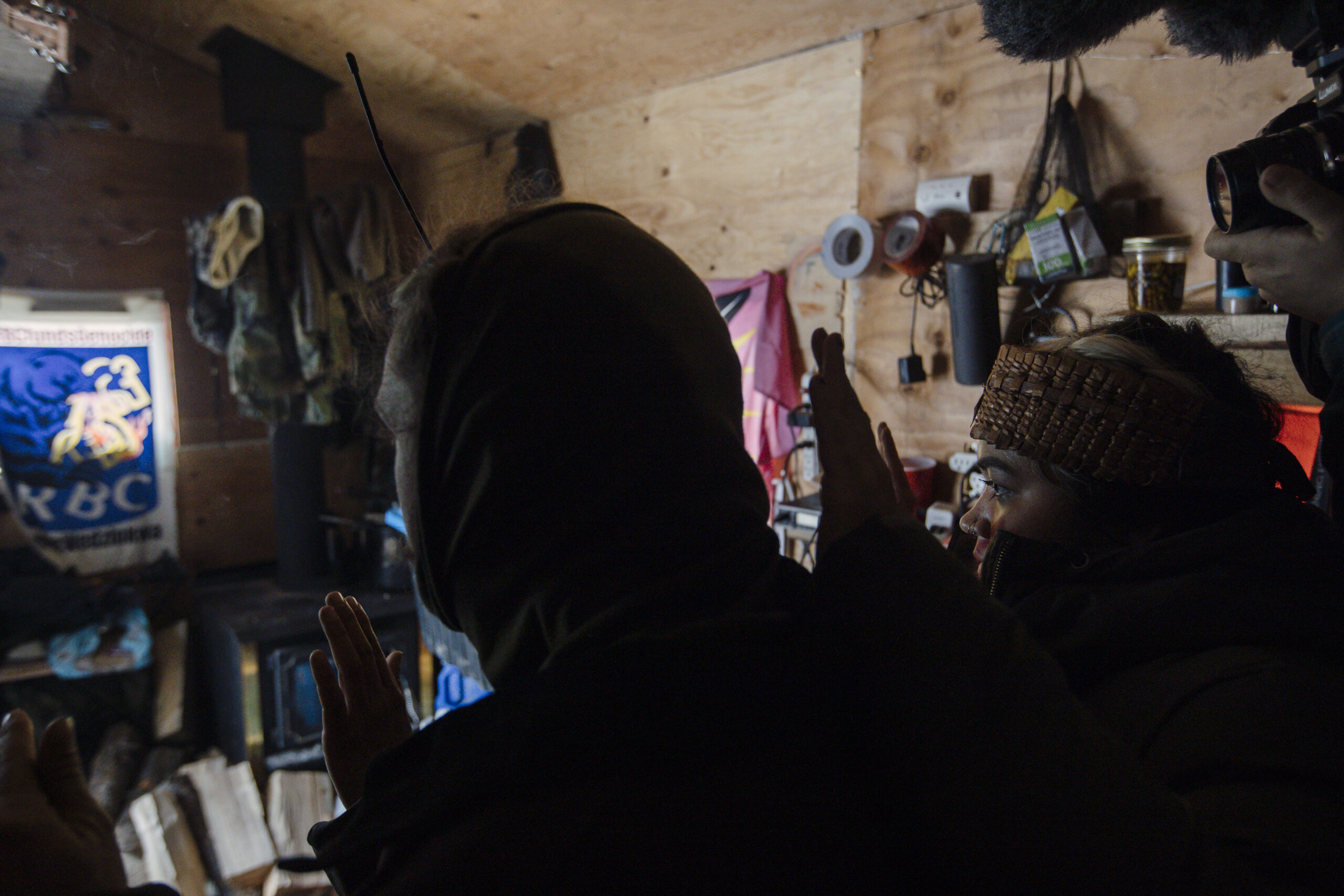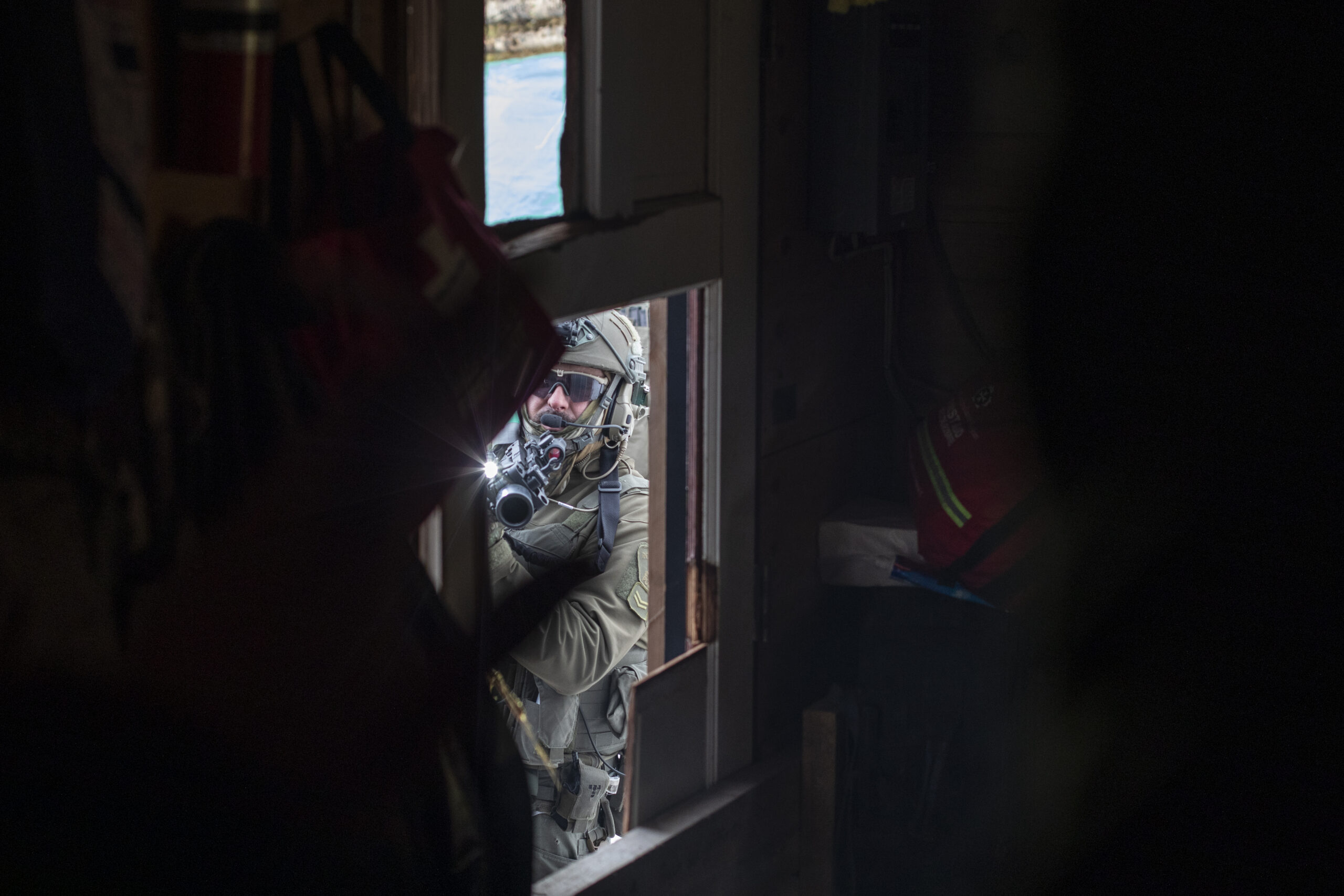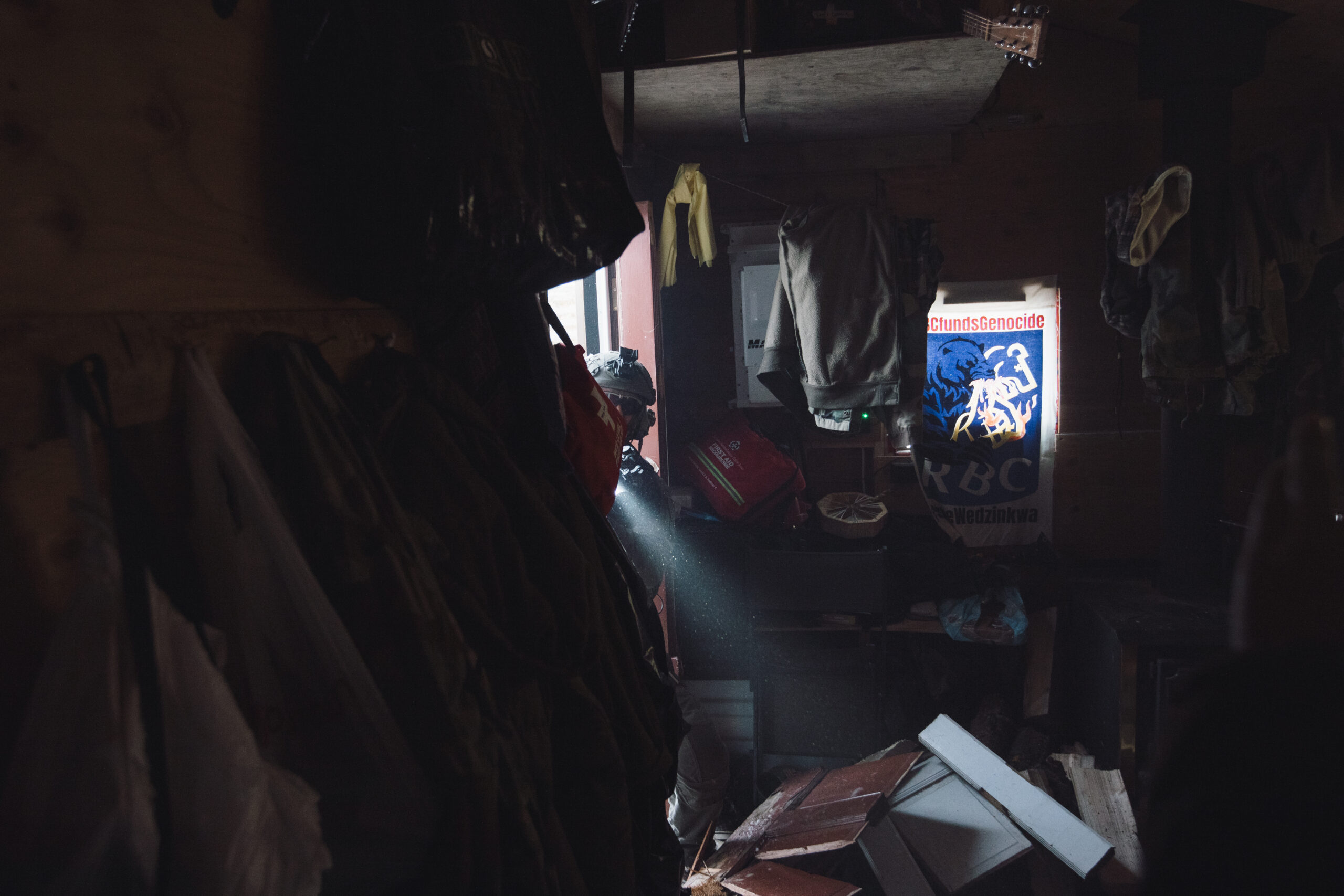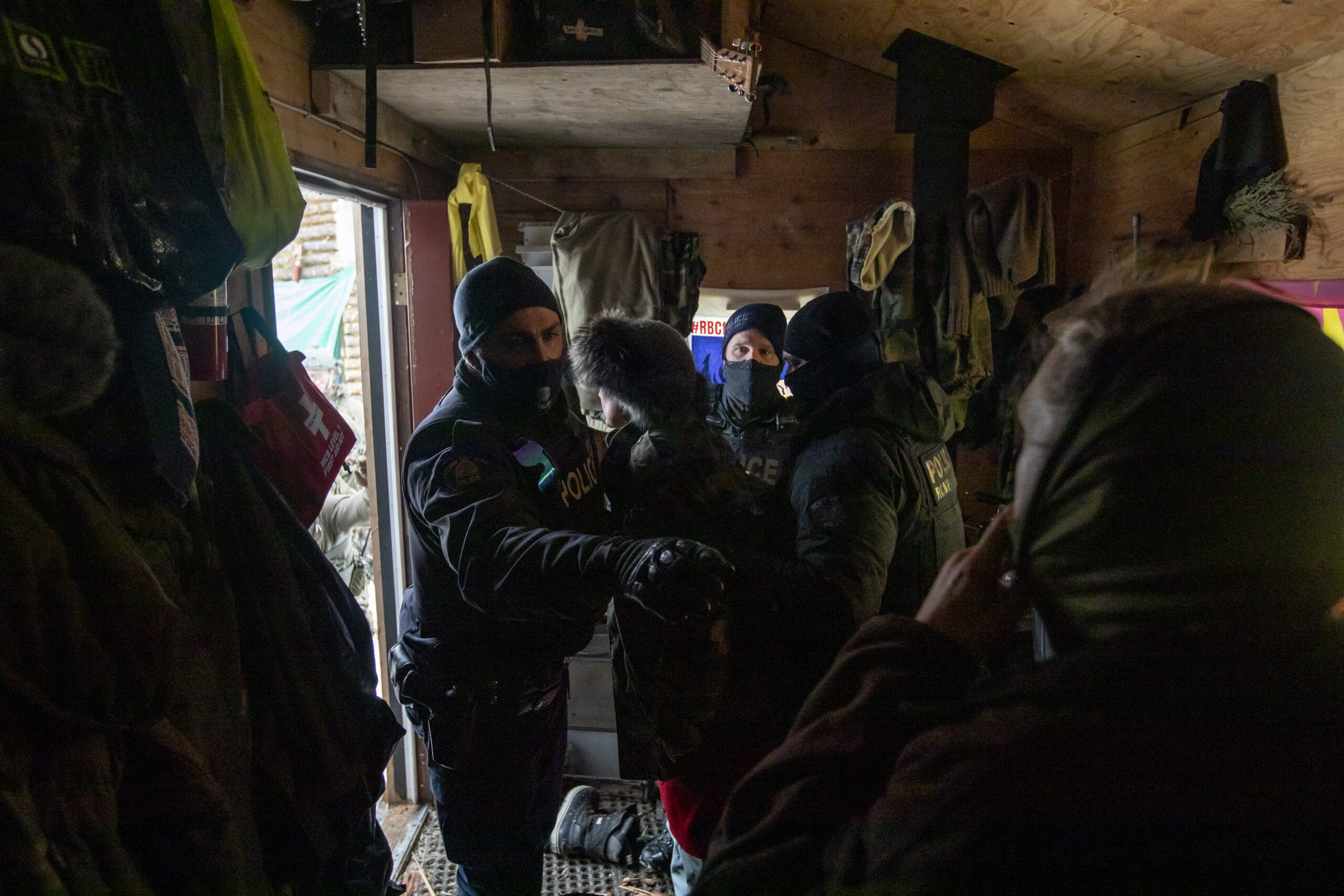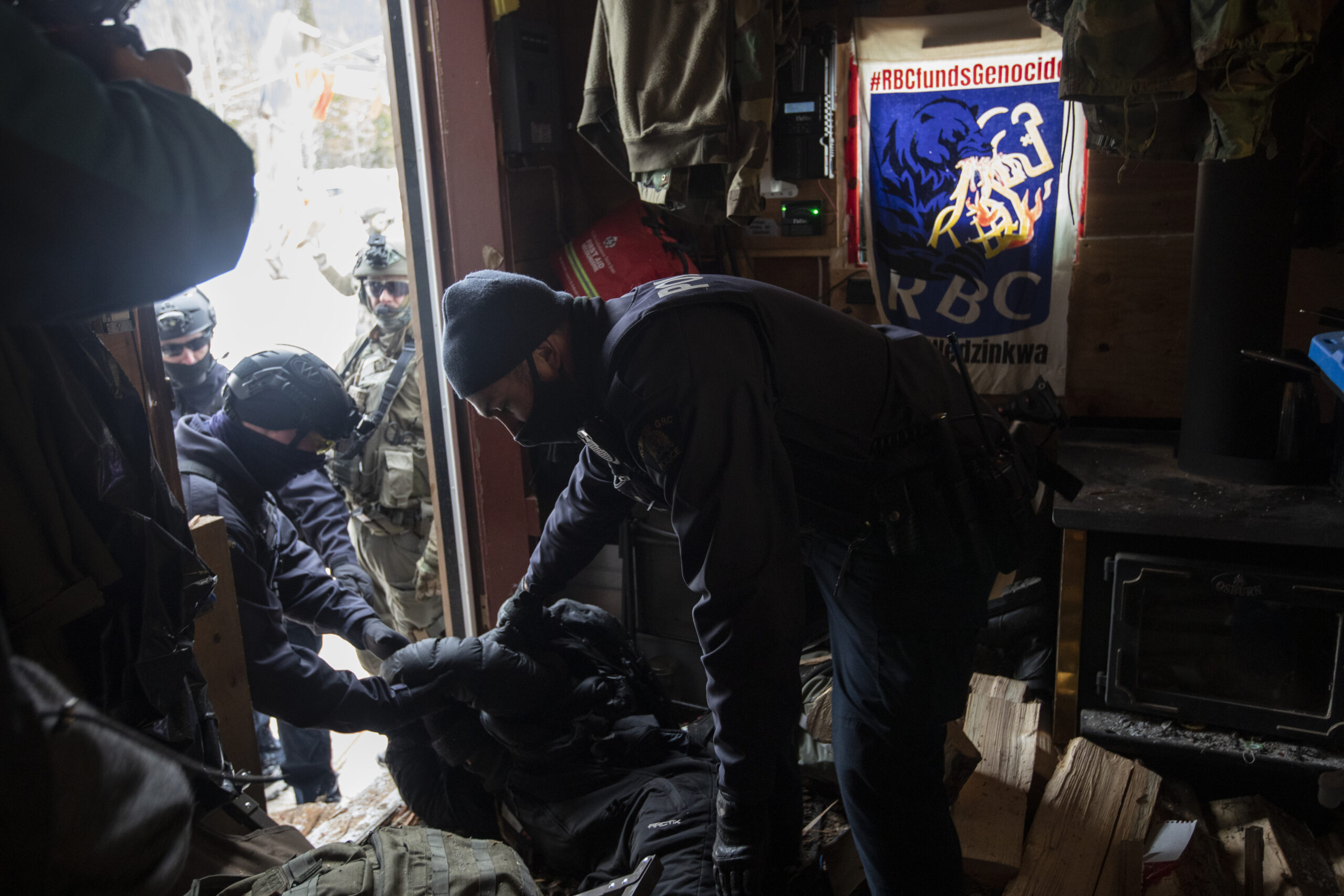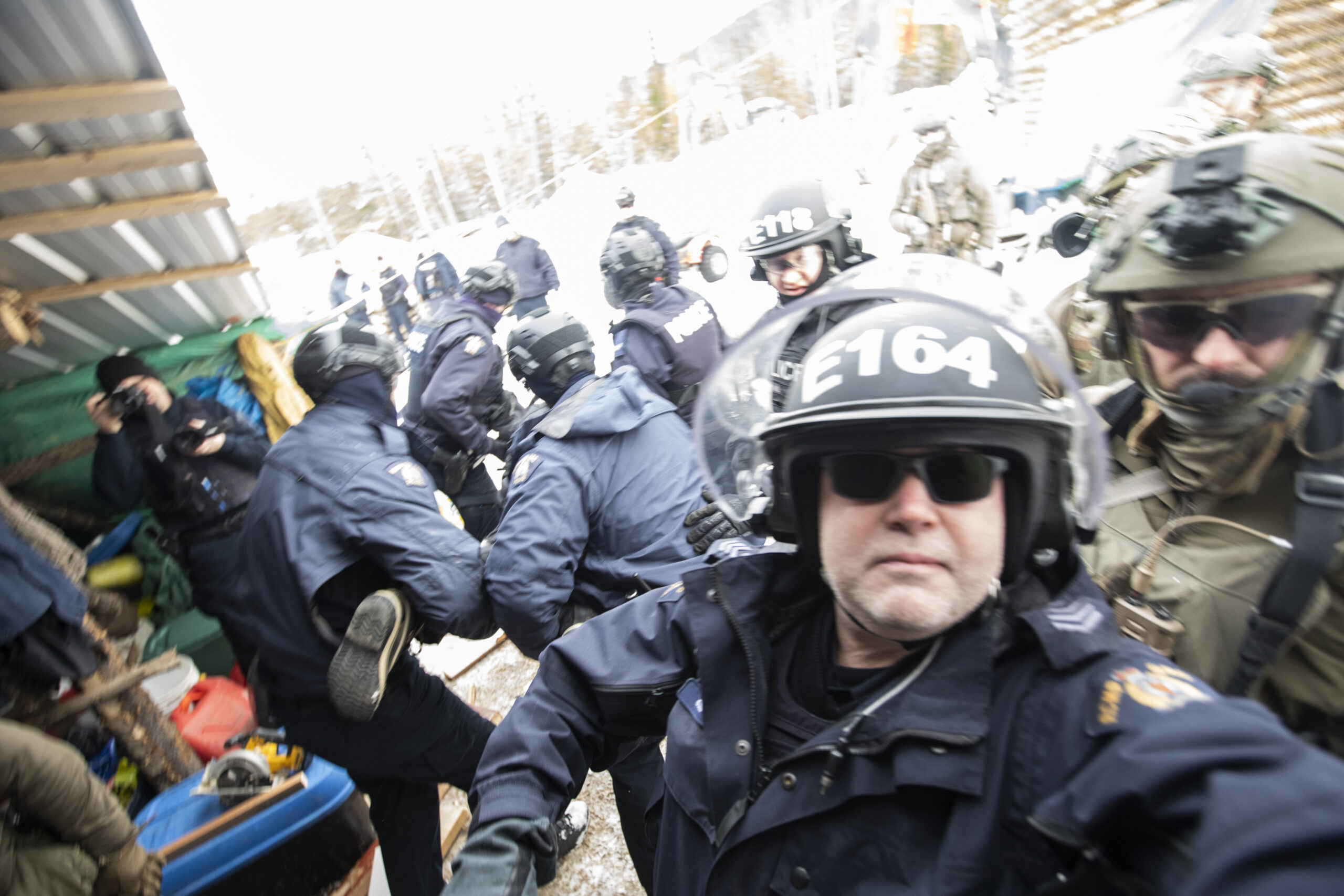 New title
And since you're here, we have a favour to ask. Our independent, ad-free journalism is made possible because the people who value our work also support it (did we mention our stories are free for all to read, not just those who can afford to pay?).
As a non-profit, reader-funded news organization, our goal isn't to sell advertising or to please corporate bigwigs — it's to bring evidence-based news and analysis to the surface for all Canadians. And at a time when most news organizations have been laying off reporters, we've hired five journalists over the past year.
Not only are we filling a void in environment coverage, but we're also telling stories differently — by centring Indigenous voices, by building community and by doing it all as a people-powered, non-profit outlet supported by more than 3,700 members.
The truth is we wouldn't be here without you. Every single one of you who reads and shares our articles is a crucial part of building a new model for Canadian journalism that puts people before profit.
We know that these days the world's problems can feel a *touch* overwhelming. It's easy to feel like what we do doesn't make any difference, but becoming a member of The Narwhal is one small way you truly can make a difference.
If you believe news organizations should report to their readers, not advertisers or shareholders, please become a monthly member of The Narwhal today for any amount you can afford.
Canada's Racial Equality Media Collective Issues Data Collection Recommendations for Race Reporting in Industry – Variety
The Racial Equality Media Collective (REMC), a Canadian non-profit representing BIPOC creators in the film, television and digital media industries, has issued recommendations on collecting accurate race-based data to aid diversity and inclusion initiatives.
The genesis for the recommendations was the commissioning of a report looking at data from government, funders, unions, broadcasters. After asking Nordicity to generate the report, the REMC were told there was not enough data to compile a quantitative analysis of the industry because of inadequate reporting practices within the organizations.
Instead, REMC turned their eye to reporting practices, identifying the barriers to collecting accurate data – such as prohibiting self-reporting and interpretations of Canada's Privacy Act – and establishing a set of recommendations to encourage better reporting.
These include:
– A data system to store and manage data
– Making data accessible to BIPOC communities
– Consulting with BIPOC communities to create standards, targets and quotas.
As part of the recommendations, REMC has also urged the Canadian federal government to implement a bill that would "Formalize race-based data collection, set targets, demand accountability and ensure the community is reflected in leadership and policy design."
They also recommend the equitable distribution of federal tax credits, which are a large source of funding for the Canadian film and TV industry, pointing out that these cannot be distributed equitably without accurate quantitative data.
"The promise of equity in Canada's screen sector has only begun," the REMC conclude. "The creation of a data collection system will be a multi-year process that the REMC is committed to. The REMC will continue to consult with BIPOC communities about the implementation of these recommendations and best practices. Further consultation is also required with francophone communities as well as digital and interactive producers. Our aim will be to publish these findings and more at the end of 2023."
Check out the full report here: re-mc.org/research