Capitol violence sparks a social media reckoning with Trump – OrilliaMatters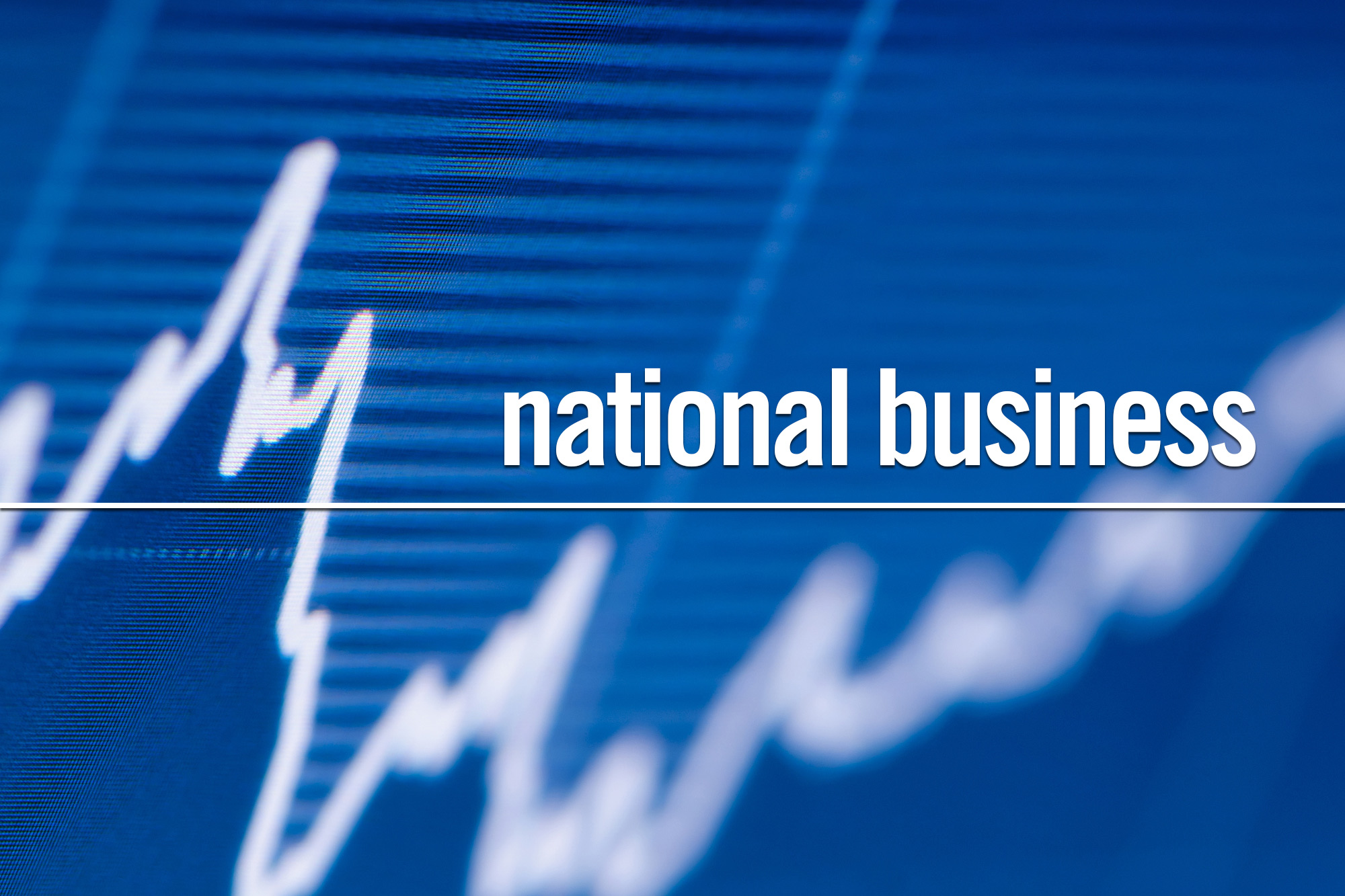 Facebook and Instagram will bar President Donald Trump from posting on its system at least until the inauguration of President-elect Joe Biden, the platform said Thursday.
In a post announcing the unprecedented move, Facebook founder Mark Zuckerberg said the risk of allowing Trump to use the platform is too great following the president's incitement of a mob that touched off a deadly riot in the U.S. Capitol on Wednesday.
Zuckerberg says Trump's account will be locked "for at least the next two weeks" but could remain locked indefinitely.
"The shocking events of the last 24 hours clearly demonstrate that President Donald Trump intends to use his remaining time in office to undermine the peaceful and lawful transition of power to his elected successor, Joe Biden," Zuckerberg wrote.
Trump has repeatedly harnessed the power of social media to spread falsehoods about election integrity and the results of the presidential race. Platforms like Facebook have occasionally labeled or even removed some of his posts, but the overall response has failed to satisfy a growing number of critics who say the platforms have enabled the spread of dangerous misinformation.
In light of Wednesday's riot, however, Zuckerberg said a more aggressive approach is needed.
"The current context is now fundamentally different, involving use of our platform to incite violent insurrection against a democratically elected government," he wrote.
Instagram, which is owned by Facebook, will also block Trump's ability to post on its platform "indefinitely and for at least the next two weeks," Adam Mosseri, the head of Instagram tweeted Thursday.
Twitter also locked President Donald Trump's accounts for 12 hours after he repeatedly posted false accusations about the integrity of the election. That suspension was set to expire sometime Thursday; the president had not yet resumed tweeting as of late Thursday morning.
A company spokesman said the company could take further action as well.
"We're continuing to evaluate the situation in real time, including examining activity on the ground and statements made off Twitter," the spokesman said. "We will keep the public informed, including if further escalation in our enforcement approach is necessary."
Google-owned YouTube also removed Trump's video message to rioting supporters Wednesday but the company didn't immediately respond Thursday to questions about whether it was taking additional actions. The most recent videos posted to Trump's YouTube account on Thursday were from a day earlier and mostly featured Fox News and C-SPAN coverage of congressional hearings.
The platforms continue to face criticism from users who blamed them, in part, for creating an online environment that led to Wednesday's violence.
"Today is the result of allowing people with hate in their hearts to use platforms that should be used to bring people together," singer Selena Gomez wrote on Twitter to her 64 million followers. ""You have all failed the American people today, and I hope you're going to fix things moving forward."
Thomas Rid, a Johns Hopkins cyberconflict scholar, tweeted "kudos and respect" to Zuckerberg and Facebook shortly after the announcement that Trump's account would be locked for two weeks.
"Clearly the right move," Rid said. "Consistent incitement to political violence is not acceptable. Twitter should do so as well."
A message left with the White House on Thursday morning was not immediately returned.
THIS IS A BREAKING NEWS UPDATE. AP's earlier story follows below.
All it took for social-media giants Twitter and Facebook to even temporarily bar President Donald Trump from addressing their vast audiences was a violent insurrection at the U.S. Capitol, fueled by years of false statements, conspiracy theories and violent rhetoric from the president.
On Wednesday, in an unprecedented step, the two companies temporarily suspended Trump from posting to their platforms after a mob of his supporters stormed the house of Congress. It was the most aggressive action either company has yet taken against Trump, who more than a decade ago embraced the immediacy and scale of Twitter to rally loyalists, castigate enemies and spread false rumours.
Twitter locked Trump out of his account for 12 hours and said that future violations could result in a permanent suspension. The company required the removal of three of Trump's tweets, including a short video in which he urged those supporters to "go home" while also repeating falsehoods about the integrity of the presidential election. Trump's account deleted those posts, Twitter said; had they remained, Twitter had threatened to extend his suspension.
Facebook and Instagram, which Facebook owns, followed up in the evening, announcing that Trump wouldn't be able to post for 24 hours following two violations of its policies. The White House did not immediately offer a response to the actions.
While some cheered the platforms' actions, experts noted that the companies' actions follow years of hemming and hawing on Trump and his supporters spreading dangerous misinformation and encouraging violence that have contributed to Wednesday's violence.
Jennifer Grygiel, a Syracuse University communications professor and an expert on social media, said Wednesday's events in Washington, D.C. are a direct result of Trump's use of social media to spread propaganda and disinformation, and that the platforms should bear some responsibility for their inaction.
"This is what happens," Grygiel said. "We didn't just see a breach at the Capitol. Social media platforms have been breached by the president repeatedly. This is disinformation. This was a coup attempt in the United States."
Grygiel said the platform's decision to remove the video — and Twitter's suspension — are too little, too late.
"They're creeping along towards firmer action," Grygiel said, calling Trump "Exhibit A" for the need for greater regulation of social media. "Social media is complicit in this because he has repeatedly used social media to incite violence. It's a culmination of years of propaganda and abuse of media by the president of the United States."
Trump posted the video more than two hours after protesters entered the Capitol, interrupting lawmakers meeting in an extraordinary joint session to confirm the Electoral College results and President-elect Joe Biden's victory.
So far, YouTube has not taken similar action to muzzle Trump, although it said it also removed Trump's video. But that video remained available as of Wednesday afternoon.
Guy Rosen, Facebook's vice-president of integrity, said on Twitter Wednesday that the video was removed because it "contributes to rather than diminishes the risk of ongoing violence."
"This is an emergency situation and we are taking appropriate emergency measures, including removing President Trump's video," Rosen said.
Twitter initially left the video up but blocked people from being able to retweet it or comment on it. Only later in the day did the platform delete it entirely.
Trump opened his video saying, "I know your pain. I know your hurt. But you have to go home now."
After repeating false claims about voter fraud affecting the election, Trump went on to say: "We can't play into the hands of these people. We have to have peace. So go home. We love you. You're very special."
Republican lawmakers and previous administration officials had begged Trump to give a statement to his supporters to quell the violence. He posted his video as authorities struggled to take control of a chaotic situation at the Capitol that led to the evacuation of lawmakers and the death of at least one person.
Trump has harnessed social media — especially Twitter — as a potent tool for spreading misinformation about the election. Wednesday's riot only increased calls to ban Trump from the platform.
"The President has promoted sedition and incited violence," Jonathan Greenblatt, chief executive officer of the Anti-Defamation League said in a statement. "More than anything, what is happening right now at the Capitol is a direct result of the fear and disinformation that has been spewed consistently from the Oval Office."
In a statement Thursday morning, Trump said there would be an "orderly transition on January 20th" and acknowledged defeat in the election for the first time. His aides posted the statement on Twitter because his account remained suspended.
Barbara Ortutay And David Klepper, The Associated Press
Ottawa ready to give police more powers to go after social media companies and the people who use them – StCatharinesStandard.ca
Additional law enforcement powers and an independent appeal process could be part of a new regulatory regime aimed at social media companies that Ottawa is in the final stages of completing, according to Heritage Minister Steven Guilbeault.
During an interview with the Star, Guilbeault also said that a new regulator will be set up to oversee the rules Ottawa is bringing in to curb the sharing of illegal content — including hate-speech, child pornography and non-consensual intimate images — on platforms like those owned by Facebook and Google.
The regulator will have auditing powers and likely will be able to "look under the hood" to observe how algorithms at the companies work, Guilbeault said, but stressed that they wouldn't "go after proprietary information."
"This would have to be well defined," he said, "but it's to understand and to be able to see whether or not the platforms are doing what they should be doing."
Steep fines would be in place for those that are found in non-compliance of the regulations, which are expected to be introduced in February or March.
Guilbeault said the government is in the final stages of exploring an independent appeal process wherein individuals who have had their content removed on social media platforms can take it up with the regulator.
There will also be a complaint process that people can go through with the regulator.
Guilbeault also said he expects additional law enforcement measures would be put in place under the new regime. There will be a mechanism for the "off-ramping" of cases to law enforcement, he said, and "more means for law enforcement in Canada to prosecute those."
"If you're doing something illegal on these platforms, we will give ourselves the means to go after you," he said.
"Law enforcement will have the ability to get information from the platforms to prosecute the individuals or groups of individuals in question."
The implementation of an appeal process has some concerned that the government could go too far intervening into the private practices of companies and experts say adding in additional law enforcement measures for police to get information from social media companies is a complicated process.
Private companies have their own standards for removing content they deem illegal or inappropriate. A Facebook official, who spoke to the Star on the condition of anonymity, said that the idea of a government regulator having the power to hear appeals from people who take issue with that company's policies concerns them.
It's one thing for a government regulator to enforce its own rules around illegal content on websites — something Facebook and other tech companies have publicly welcomed — but another thing entirely for that regulator to be able to consider decisions to remove content made by a private entity, said the source.
"I think we should all pause on that," they said.
Vivek Krishnamurthy, a law professor at the University of Ottawa, said he wants more transparency from the government around its plans for a new regulator with auditing powers.
"What are the constraints on this auditing mechanism," he said. "Are they going to audit the content? Are they going to audit the decision-making processes of the social media companies?"
Jordan Donich, a Toronto-based criminal defence lawyer, said it will be tough to give law enforcement additional powers to gather information since the companies will want to protect their customers' privacy.
"I don't think (the companies will) compromise the vast majority of lawful users by appearing to just flagrantly provide information to the police," he said.
Currently, tech companies do co-operate with law enforcement and have in-house teams that police illegal content as well, said Donich.
Sometimes tech companies deny law enforcement's request for information and ask for a court order, said Donich.
"This is what we want," he said. "We want our information to be protected, because, you know, illegal or not, the police should have some check and balance on their power."
Loading…
Loading…Loading…Loading…Loading…Loading…
According to recent reports and surveys, there's broad public support for government regulation of social media companies in Canada.
The Canadian Race Relations Foundation commissioned Abacus Data to survey 2,000 randomly selected Canadians between Jan 15-18 and found that 60 per cent support the federal government doing more to prevent hate-speech and racism online. Additionally, the survey found that 80 per cent agreed the social media companies should be required to remove hate-speech and racist content within 24 hours.
It also found that 79 per cent supported expanding the law so that people can be held accountable for what they do and say online.
Executive Education Launches Social Media Analytics & Research Program – UM Today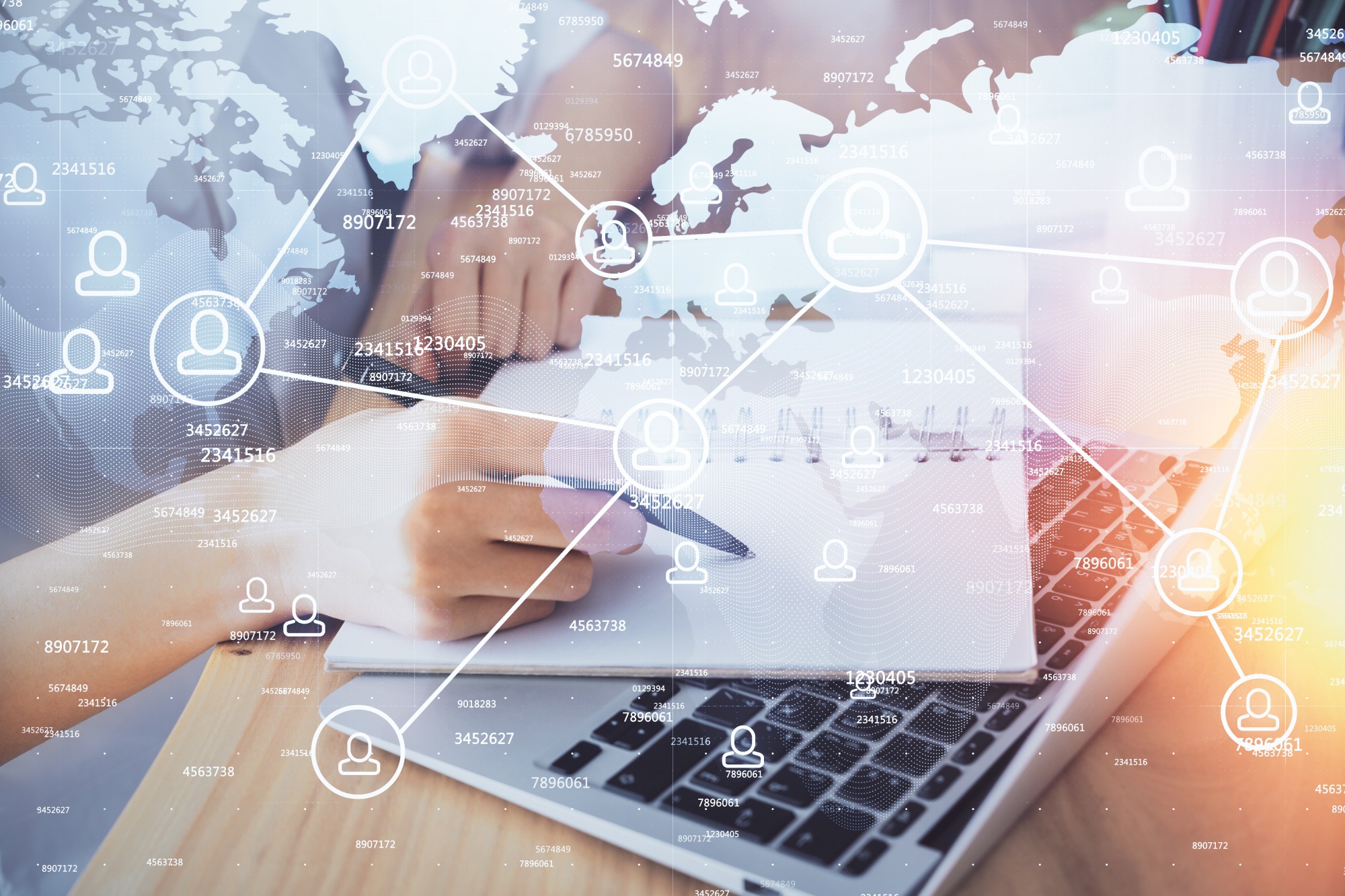 January 27, 2021 —
The influence of social media is undeniable. It's a powerful tool that's reshaping how organizations gather valuable, real-time data to guide strategic decision-making.
With unprecedented access to vast amounts of information about customers, competitors and industry trends, it's critical for leaders to have the social expertise they need to know where to find key data and how to draw meaning from it.
It's with this in mind that the James W. Burns Executive Education Centre has launched the one-day virtual Social Media Analytics & Research program. Focused on providing participants with the tools they need to confidently and effectively engage, track and gather crucial data through social media, this program provides the critical skills every leader should have in today's digital landscape.
Program instructor Estelle Métayer is an expert in Competitive and Strategic Intelligence. She advises CEOs and boards as they build/improve their strategic decision-making process and competitive intelligence functions to avoid strategic blindspots. "In an era where all companies are undergoing a digital transformation, understanding social media networks as a professional tool is an indispensable skill for managers and executives," says Métayer.
In one day of immersive learning, participants will explore core and emerging social media networks, uncovering essential components, as well as hidden functionalities they can use to discover strategic insights. By expanding their knowledge of key sources of social media information and how to use them, they'll be well positioned to capitalize on the power of social media.
The Winter 2021 session of Social Media Analytics and Research is coming up on March 16. Register today by visiting: https://umanitoba.ca/faculties/management/exec_programs/social-media-analytics.html
Social media users drive trading chaos on Wall Street | Watch News Videos Online – Globalnews.ca