CEO Buys 3BlackDot, Making It One of the Few Black-Owned Media Companies – The Wall Street Journal
The chief executive of 3BlackDot Holdings Inc. has bought the business, making it one of the few Black-owned media companies at a time when many marketers say they want to spend more money with such enterprises.
Reginald Cash
said he acquired 3BlackDot, a media and marketing company focused on videogamers, from French publisher Webedia SA.
The enterprise value of 3BlackDot, including debt, is $87 million, Mr. Cash said, adding that the deal was a combination of cash and a seller note from Webedia. With a seller note, the seller agrees to accept part of the purchase price in a series of payments made over time.
The CEO said he decided to buy 3BlackDot earlier this year after Webedia, a subsidiary of French holding company Fimalac SA, entered talks to sell the media company to a private-equity firm.
Since the protests following the 2020 murder of George Floyd, 3BlackDot has made an effort to work with more Black gamers and members of other underrepresented groups, Mr. Cash said. The company also increasingly pitches itself to CMOs as a way to help their brands appeal to diverse groups of Gen Z and millennial consumers, he said.
Los Angeles-based 3BlackDot began in 2014 as a talent-management firm helping gaming content creators earn revenue. While the company remains focused on videogames, it has expanded into production and distribution with scripted web series, books, live events and feature films, including 2019's "Queen & Slim."
The company said it represents about 100 creators. In recent years it has also collaborated with or signed production deals with celebrities including director Eli Roth, rapper Curtis "50 Cent" Jackson, Olympic fencer Ibtihaj Muhammad and music duo the Chainsmokers.
Most of 3BlackDot's revenue, which totaled about $53 million last year, comes from ad sales, Mr. Cash said. But its fastest-growing business is arranging brand-integration deals—like a supercharged version of product placement—for clients such as
Netflix Inc.,
Anheuser-Busch InBev SA's
Bud Light and
Sony Group Corp.'s
PlayStation.
Mr. Cash said 3BlackDot advises marketers to take a long-term approach in catering to audiences they may have overlooked in the past, rather than aiming for short-term returns on their advertising investments.
"We see a lot of value in those quieter spaces," he said. "[Marketers] should expect that to be an investment that they need to stick with."
Doritos sponsors a 3BlackDot web series, "Gaming While Black," as part of the
PepsiCo Inc.
brand's initiative "Solid Black," which is in its second year and includes funding of $5 million for "Black Changemakers who use innovation and boldness to drive culture and give back to their communities."
The partnership helps Doritos reach both gamers and young Black consumers, said Stacy Taffet, senior vice president of brand marketing for PepsiCo's Frito-Lay division. The first season of "Gaming While Black" in 2021 generated more than 100 million paid and earned media impressions, with positive consumer sentiment approaching 100%, she said. Paid impressions include various types of ads and paid content promotion, while earned impressions are things like social-media shares, reviews and media coverage.
"The idea for 'Solid Black' came from telling stories of Black joy, resilience and strength that people want to hear," Ms. Taffet said. "This was an opportunity to do that through our marketing platform."
Mr. Cash said 3BlackDot's future lies in collaborating with the gaming community to create new entertainment properties like the company's animated web series "Alpha Betas," which stars several of the creators on its roster. The company appeals to creators by promising them more creative control and a bigger share of profits than traditional production companies, he said.
Mr. Cash, who earlier in his career was head of investor relations for both
UBS Group AG
and
Deutsche Bank AG
, joined 3BlackDot as chief operating officer in 2017 and became CEO the following year. He joins a small group of Black media entrepreneurs after marketers and agencies committed to spending more money with Black-owned businesses.
Other Black media moguls include Byron Allen, owner of Allen Media Group, which this week agreed to acquire Black News Channel LLC out of bankruptcy for $11 million.
Write to Patrick Coffee at patrick.coffee@wsj.com
Home Office delays Windrush grants amid row over social media posts – The Guardian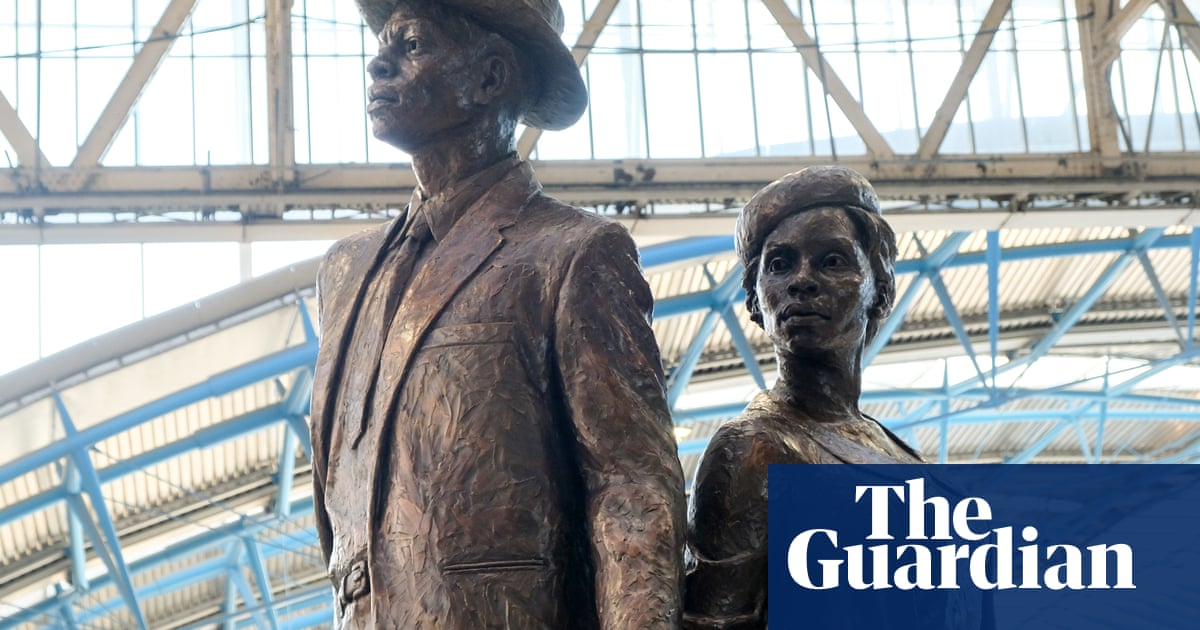 The Home Office has decided not to award £150,000-worth of grants to Windrush community organisations, amid internal disagreement about whether funds should be given to groups that have expressed criticism of the government on social media.
In December, civil servants approved applications from 15 organisations to receive about £10,000 of funding each from the Windrush community engagement fund, a grant established in the wake of the 2018 citizenship scandal.
However, their decision was blocked by the home secretary's private office, because advisers were concerned that two of the groups approved for funding had retweeted posts expressing criticism of the Home Office.
The Windrush National Organisation, the UK's largest Windrush community organisation, and the University of Leicester Pro Bono clinic, working with the Highfields community centre, both had their grant approval questioned.
Discussions over whether or not they could be removed from the recommended list caused a long delay to the grant process, and eventually the department had decided to scrap the allocation of the fund for 2022-23, a Home Office source said.
The source said there was nothing abusive in the contentious tweets, which consisted of retweeted articles from the Guardian and the Independent covering government immigration policy and pieces highlighting issues around race.
The Windrush community engagement fund was set up to support community groups to raise awareness of the government's compensation and documentation scheme, and of the Home Office's other initiatives to support those affected by the department's Windrush errors, which led to thousands of legal UK residents being mistakenly classified as immigration offenders.
Applicants to the cancelled fund received letters from the Home Office stating: "We are writing to inform you that we are unfortunately withdrawing the competition for this financial year and no funding will be awarded.
"Unfortunately, we have experienced delays with our internal assessment of the latest community engagement fund (CEF) bids leaving successful applicants very little time to spend money before the end of the financial year."
The letter added: "We will relaunch the competition next financial year. We know this is disappointing news."
Asked at a public meeting last week about the decision not to distribute £150,000-worth of grants, Angela Wilson, a Home Office civil servant and head of the Windrush external engagement team, said: "This was to do with internal problems with our assessment criteria."
Applicants to the fund responded with frustration at the time wasted in submitting applications for small grant allocations that were then not distributed.
The source said the eligibility criteria were likely to be rewritten for next year, to request that applicants be prepared to "work constructively" with the Home Office.
Bishop Desmond Jaddoo, the chair of the Windrush National Organisation, was unaware of the context behind the cancellation of the 2022-23 grants. He said his organisation had had a constructive working relationship with the Home Office to date.
"Community-led engagement is intrinsic to righting the wrongs of the Windrush scandal and any available community engagement fund must be timely and commensurate to support the much-needed engagement requirements across the affected diverse communities in the UK and abroad," he said.
Laura Bee, from the Leicester University Pro Bono clinic, which assists people to make applications to the Windrush compensation scheme, said she had not been told anything about the background to the "disappointing" decision to cancel the fund allocations for last year.
Her organisation had not put anything on social media about Windrush, but the Highfields community centre, where they were planning to hold events, and with whom they had submitted a joint application, had occasionally retweeted articles about Home Office policy.
"Our clinic is well-placed to raise awareness about the compensation scheme and help potential claimants to access the scheme. Our student advisers really value the opportunity to carry out this important work," she said.
A Home Office spokesperson said the decision to withdraw the fund had been taken due to "internal delays", and that the scheme would be relaunched in the new financial year. "We continue to provide comprehensive engagement and information to organisations to enable them to support affected individuals," the spokesperson said.
Media Advisory – Governor General to meet with the President of the United States – Yahoo Canada Finance
OTTAWA, ON, March 21, 2023 /CNW/ – Ontario–Her Excellency the Right Honourable Mary Simon, Governor General of Canada, will welcome the Honourable Joe Biden, President of the United States, on Thursday, March 23, 2023, at 6:25 p.m., at the Canada Reception Centre at the Ottawa MacDonald-Cartier International Airport. The Governor General and Mr. Whit Fraser will then meet with President Biden and Dr. Jill Biden, First Lady of the United States.
| | |
| --- | --- |
| Date: | Thursday, March 23, 2023 |
| Time: | 6:25 p.m. (EDT) |
| Location: | Canada Reception Centre at the Ottawa MacDonald-Cartier International Airport |
Notes for media:
All media must be accredited with the Parliamentary Press Gallery.

Photos of the meeting taken by the Governor General's official photographer will be made available upon request.
Stay connected:
Follow GovernorGeneralCanada on Facebook, Instagram, Twitter and YouTube.
SOURCE Governor General of Canada
View original content: http://www.newswire.ca/en/releases/archive/March2023/21/c8738.html
War Made Easy: Norman Solomon on How Mainstream Media Helped Pave Way for U.S. Invasion of Iraq – Democracy Now!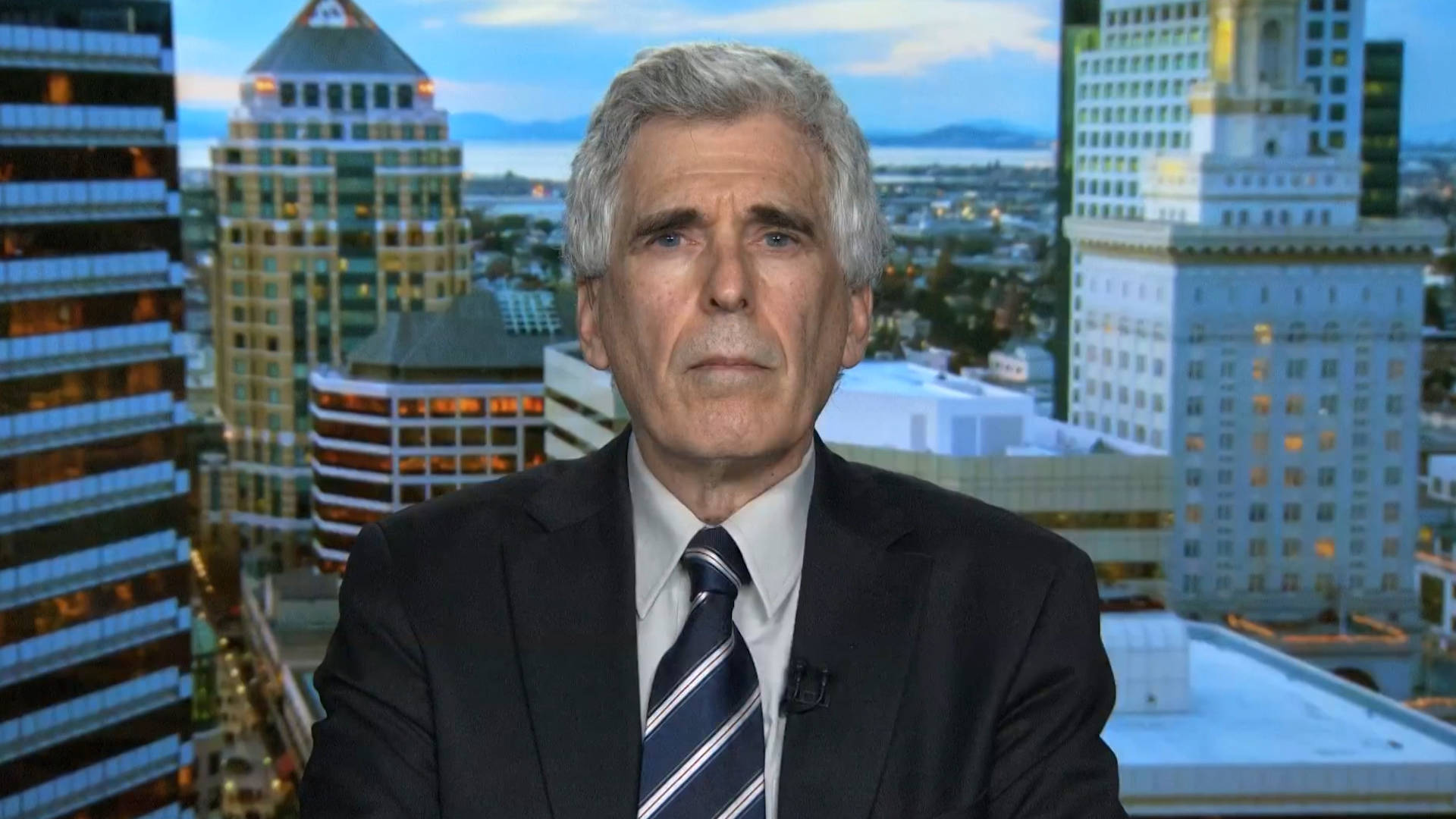 As we continue to mark the 20th anniversary of the U.S. invasion of Iraq, we look at how the corporate U.S. media helped pave the way for war by uncritically amplifying lies and misrepresentations from the Bush administration while silencing voices of dissent. Longtime media critic Norman Solomon says many of the same media personalities and news outlets that pushed aggressively for the invasion then are now helping to solidify an elite consensus around the Ukraine war. "In the mass media, being pro-war is portrayed as objective. Being antiwar is portrayed as being biased," he says. Solomon is author of War Made Easy: How Presidents and Pundits Keep Spinning Us to Death and the forthcoming War Made Invisible: How America Hides the Human Toll of Its Military Machine.