China's 2019 birthrate lowest in 70 years of communist rule – Al Jazeera English
China's birthrate dropped last year to its lowest level since the formation of the People's Republic of China in 1949, adding to concerns of a long-term challenge for the government, as the ageing society and shrinking workforce pile pressure on a slowing economy.
To avoid a demographic crisis, the Communist government abolished the one-child policy in 2015 to allow people to have two children, but the change has not resulted in an increase in pregnancies.
More:
In 2019, the birthrate stood at 10.48 per 1,000 people, down slightly from the year before, according to data from the National Bureau of Statistics (NBS) released on Friday.
The number of births has now fallen for three consecutive years. Still, there were 14.65 million babies born in 2019.
Many young couples in China are reluctant to have children because they cannot afford to pay for healthcare and education alongside expensive housing
Meanwhile, divorce rates are hitting records. In the first three quarters of 2019, about 3.1 million couples filed for divorce, compared with 7.1 million couples getting married, according to data from the Ministry of Civil Affairs.
Lowest number of births since 1961
He Yafu, an independent demographer based in southern Guangdong province, said the total number of births in 2019 was the lowest since 1961, the last year of a famine that left tens of millions dead. He said there were approximately 11.8 million births that year.
US-based academic Yi Fuxian, senior scientist at the University of Wisconsin-Madison, told the AFP news agency that even though China has abolished its one-child policy, there has been a shift in the mindset of the population, with people now used to smaller families.
According to official figures, China's population stood at 1.4 billion by the end of 2019, increasing by 4.67 million from the year before.
But Fuxian believes that China's population is over-estimated, and according to his work, the real population "began to decline in 2018".
While China's limit on family sizes could be removed altogether eventually, the demographer said citizens are still being punished for having three children, even though some areas have reduced punitive measures.
However, China has recently signalled that it might end limits on family size altogether. A draft of the new Civil Code, due to be introduced at the annual session of the rubber-stamp parliament in March, omits all mention of "family planning".
'Slow, long-term problem'
The one-child policy was introduced by former leader Deng Xiaoping to curb population growth and promote economic development, with exceptions for rural families whose first-born was a female, and for ethnic minorities.
The measure was mainly enforced through fines but was also notorious for forced abortions and sterilisations.
The result was dramatic: Fertility rates dropped from 5.9 births per woman in 1970 to about 1.6 in the late 1990s. The rate was below the level needed to replace the population – 2.1 births per woman.
The stagnated birthrate could pose a problem for the economy in the future, as the country's workforce continued to shrink last year.
The NBS said 896.4 million people were of working age, between 16 and 59, in 2019, a drop from the 897.3 million in 2018.
This marks the eighth consecutive year of decline. The workforce is expected to decline by as much as 23 percent by 2050.
"The demographic problem is a slow, long-term one," He told AFP.
China's economy grew by 6.1 percent in 2019, its slowest pace since 1990 as it was hit by weaker demand and a bruising trade war with the United States.
"Because China's education levels have been going up, in the short term, the population issue should not impact growth too much," He told the news agency.
"But in the long run, if the trend continues, it would pose a huge drag on economic growth."
GRT strike: what we know so far – KitchenerToday.com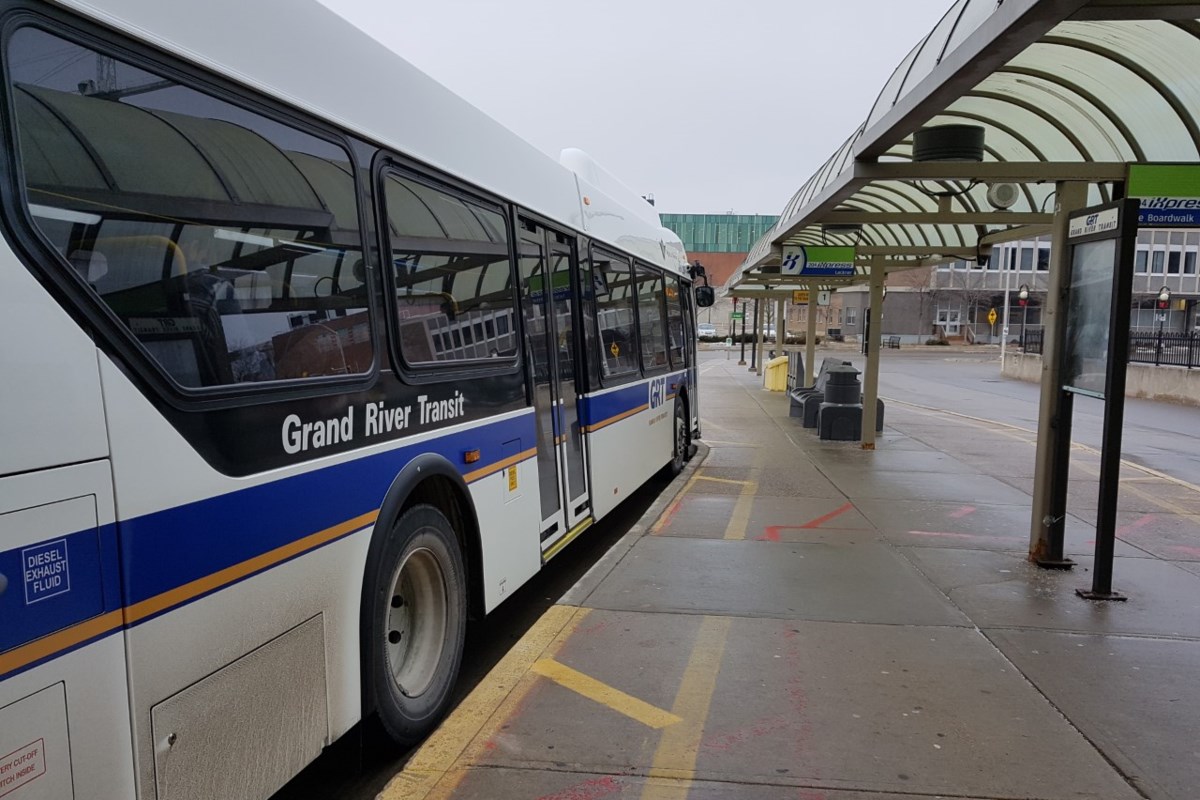 Waterloo Region will soon be entering its second week of GRT strikes as no new talks have been scheduled as of Saturday, January 25th.
Talks broke down Wednesday between the Region and the union representing around 700 Grand River Transit workers, as it became clear that no progress was being made.
Both sides remain open to continuing talks, as their respective negotiators hash out a future bargaining date.
Unifor Local 4304 President Tim Jewell says their members have made it clear they weren't happy with the original agreement that was presented. Among the concerns that weren't being addressed were driver safety, an end to heavy-handed, excessive discipline and unfettered use of video surveillance.
Region of Waterloo CAO Mike Murray says the terms being presented were broad and vague at times.
Earlier this week on Tuesday, Jewell pushed back at the idea the strike was over money, after the region revealed that morning the wage details of the agreement.
GRT employees were looking at a six per cent pay increase for operators, dispatchers, and service attendants over three years, while mechanics would receive a 15 per cent pay increase.
At the time, the concern that was put forth from Jewell was a safe work environment. The region responded by revealing the agreement included safety barrier installations over the next three years, estimated to cost $1.7 million. They also noted that every bus was equipped with multiple security cameras too.
Jewell says when it came to a safe working environment, they were asking for faster response time for security.
"We're looking at response right now. Barriers are the end result, which is going to be great whenever they get installed, but in the meanwhile⁠—in the past history⁠—as I stated last week, people are spat on and verbally abused and stuff like that."
Murray says the region also shares the unions concerns over driver safety, but is waiting for more specifics about what is wrong with the current system.
"If we're really going to get this resolved, we need to sit down face-to-face. We need to understand in detail what their issues are and see if there's ways that we can resolve them." said Murray.
He says they regret the toll the strike was having on the region's more vulnerable people. Jewell asks for their understanding as the strike continues.
On average, 70,000 people use GRT on an average weekday, according to the region. Meanwhile the Waterloo Undergraduate Student Association says 17,000 students at the university are affected by the strike.
Conestoga College announced Friday, they would be reimbursing travel costs for full-time students who are GRT pass holders. They're offering up to $200 for eligible travel-related costs: taxi fares, Uber fares and parking fees.
According to Art Sinclair, Vice President, Greater Kitchener-Waterloo Chamber of Commerce, the economic impact to local business is clear, but they won't know the dollar amount till after the end of the strike.
Meantime, Waterloo Region has a webpage dedicated to alternative transportation options here.
'Transportation-starved' Surrey needs Uber: Board of Trade – CityNews Vancouver
SURREY (NEWS 1130) — Ride-hailing is here to stay, according to the head of Surrey's Board of Trade, even as the city doubles down on promises to swipe Uber out of its future.
So far, Premier John Horgan, the head of Surrey's Board of Trade and Uber, says they've all told Surrey Mayor Doug McCallum he has no say over ride-sharing coming to his city.
"We absolutely need it for economic development to make sure that Surrey has a vibrant night culture and so people can have a safe ride home," says Anita Huberman, adding next steps include rallying businesses and others to send a message to councilors.
"To ensure that the City of Surrey knows that there is a strong desire for ride sharing to exist in Surrey despite comments to the contrary."
Ride-hailing is here to stay, according to the head of @SBofT even as the city doubles down on promises to swipe Uber out of its future. @jjhorgan and Uber have also told Surrey Mayor Doug McCallum he has no say over ride-sharing coming to his city. @anitahuberman agrees

— Ash Kelly (@AshDKelly) January 25, 2020
Premier Horgan says the legislation is "clear" and the City of Surrey, can't block Uber from operating there.
McCallum says he won't change his mind until he sees a "level playing field" for taxi drivers, which would mean at least doing away with municipal taxi boundaries.
Huberman says the board is also lobbying the province for updates to taxi licensing as ride-sharing is only part of the solution for the "transportation-starved" region, which also needs more public transit and taxi service.
"We need different ways to get around. In Surrey you can fit the cities of Vancouver, Richmond and Burnaby in our geography and we absolutely need it; for economic development, to make sure that Surrey has a vibrant night culture; so people can have a sfae ride home," she says.
"We'll send a letter and have some commentary discussion … to ensure the taxi industry also has a levelled playing field so that they can cross boundaries throught Metro Vancouver."
Saturday morning, @Uber told @NEWS1130 it "respectfully declines" to cease operations in Surrey after receiving a letter from the city's bylaw office to stop, saying
"The Passenger Transportation Board and the provincial government have given Uber all necessary licences."

— Ash Kelly (@AshDKelly) January 25, 2020
Saturday morning, Uber told NEWS 1130 they "respectfully declined" to cease operations in Surrey after receiving a letter from the city's bylaw office to stop.'
"The Passenger Transportation Board and the provincial government have given Uber all necessary licences authorizing Uber to continue operating across Metro Vancouver and in the City of Surrey," the release read. "We look forward to working with all Councils on a path forward for the regional licencing of this new industry."
Huberman says that advocacy work will continue, and she's looking forward to Monday's council meeting, where the conversation about Uber is planned to be raised.
GE is a 'total winner,' unless Boeing fails to fix its 737 Max issue, Jim Cramer says – CNBC
General Electric received a big upgrade from Morgan Stanley, but its turnaround hinges on its most important aviation customer, CNBC's Jim Cramer said Thursday.
"GE is a total winner unless — unless — Boeing fails to get this darned plane certified," the "Mad Money" host said. "GE's among the many aerospace suppliers who won't be able to make their numbers unless the 737 Max goes back into being sold and resumes production."
Morgan Stanley raised its rating of the challenged industrial giant to overweight from equal weight, citing a "budding turnaround." The stock rose 3.5% during the session.
Boeing CEO David Calhoun earlier this week said the soonest that the grounded 737 Max planes would return to the sky is June or July. The airplane manufacturer must get clearance from the Federal Aviation Administration for the 737 Max to fly again, after being grounded nearly a year ago for software issues connected to two deadly accidents.
GE's aviation division is an engine supplier to Boeing. Earlier this month, Boeing said it lost orders for 87 commercial airplanes. Not only are Boeing's woes weighing on GE and the airline industry, the Trump administration said it could stunt U.S. economic growth this year by half a point.
"Now, I hope that Boeing's practicing UPOD — under promise and over deliver — with that new deadline. Everybody seems to have a high opinion of David Calhoun, Boeing's new CEO … so I'm hoping he'll get it right."