China's April data show economic recovery losing steam, testing policymakers
China's April industrial output and retail sales growth undershot forecasts, suggesting the economy lost momentum at the beginning of the second quarter and intensifying pressure on policy-makers to shore up a wobbly post-COVID recovery.
Tuesday's batch of data, which also showed a further decline in property investment, adds to concerns about the outlook for the world's second-biggest economy as both its domestic and export engines of growth remain underpowered.
Industrial output grew 5.6% in April from a year earlier, accelerating from the 3.9% pace seen in March, data released by the National Bureau of Statistics (NBS) showed. It was well below expectations for a 10.9% increase in a Reuters poll of analysts although it marked the quickest growth rate since September 2022.
Retail sales, a gauge of consumption, jumped 18.4%, up sharply from a 10.6% increase in March for their fastest increase since March 2021. Analysts had expected 21.0% growth.
The year-on-year figures were heavily skewed by contractions last April when the financial hub of Shanghai and other major cities were under stringent anti-virus lockdowns and curbs, which severely impacted growth in the Asian giant in 2022.
"Today's weaker-than-expected data show how difficult it is to keep the growth engine running after restarting it," said Bruce Pang, chief economist at Jones Lang Lasalle.
Nomura economists took an even dimmer view: "As disappointment kicks in, we see a rising risk of downward spiral, resulting in weaker activity data, rising unemployment, persistent disinflation, falling market interest rates and a weaker currency."
"Year-over-year growth in Q2 may still look elevated, thanks to a low base, but sequential growth could experience a material decline," they said.
Indeed, other data over the past week showing shrinking imports in April, deepening factory gate deflation and worse-than-expected bank loans signalled weak domestic demand, raising pressures on policy-makers to shore up the economic recovery as global growth falters.
China's central bank kept the interest rate unchanged on Monday as expected, but markets are betting on more monetary easing in the coming months as the commodities data also highlighted pockets of weakness across the economy.
The country's average daily coal production, aluminum output and crude steel output all fell in April from a month earlier.
Zhou Hao, economist at Guotai Junan International, expects the central bank to cut interest rates "as economic downturn pressure still remains."
China's cabinet in late April unveiled plans to boost employment and trade as the government tries to meet its modest growth target of about 5% in 2023, after badly missing last year's goal.
The offshore Chinese yuan weakened towards a two-month low while the Aussie dollar flipped from early small gains to a loss after the discouraging data.
On top of the broad demand woes, Chinese policy-makers have to contend with headwinds from recent Western bank failures, rising global borrowing costs, high domestic debt and the Ukraine war.
The data also showed fixed asset investment expanded 4.7% in the first four months of 2023 year-on-year, slowing from the 5.1% pace in the January-March period.
Private fixed-asset investment rose only 0.4%, a sharp contrast to the 9.4% jump in investment by state entities, indicating weak business confidence.
Investment in the property sector, a key pillar of the economy, tumbled 16.2% year-on-year last month after a 7.2% drop in March, according to Reuters' calculations based on official data, as investors remain cautious due to still-fragile demand.
Hiring was still low among companies wary about their finances. The youth jobless rate hit a record high at 20.4%, up from 19.6% in March, which Zhiwei Zhang, chief economist at Pinpoint Asset Management, described as a "worrying sign."
"With China now out of the sweet spot of reopening, hope of further sentiment repair could be diminishing in the absence of decisive government actions," Citi economists said in a note.
"We reckon that policy-makers need to move from the wait-and-see mode to pro-active easing and expect 20bps policy rate cut in the remainder of the year."
Equities may rally since the U.S. economy remains strong: Dennis Mitchell – BNN Bloomberg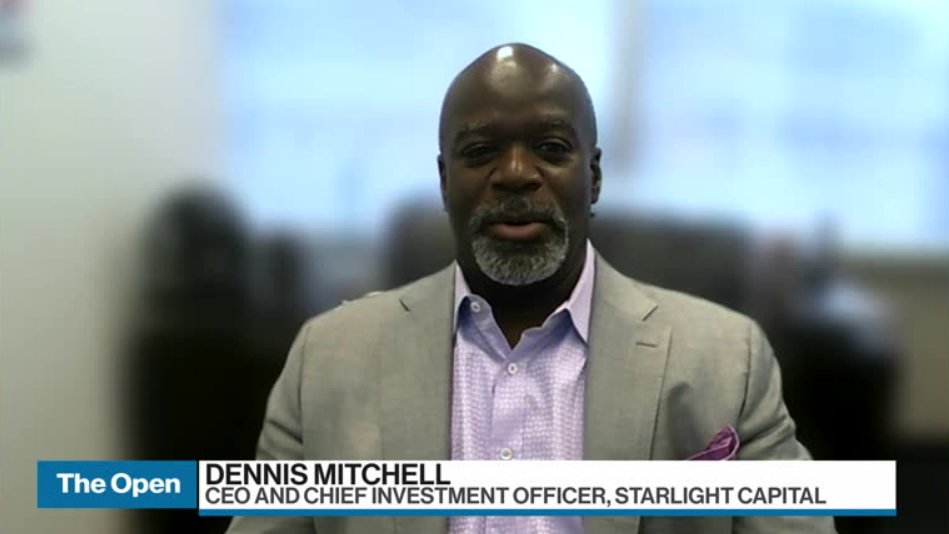 data.symbol
data.netChng
data.netChng
displayCurrencySymbol data.price
data.price
Strong job gains in US add to economic puzzle – BBC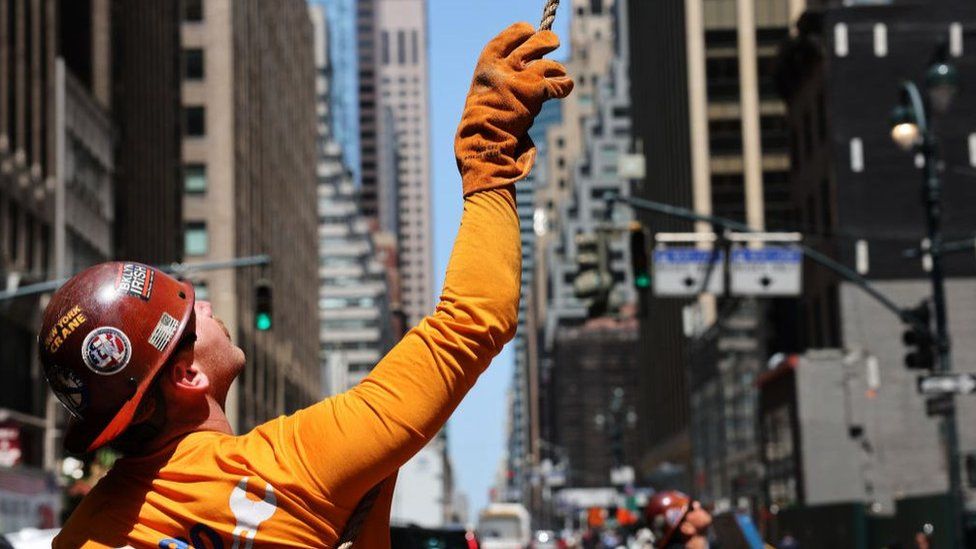 Job creation in the US remained robust last month, despite rising prices and a sharp spike in borrowing costs weighing on the economy.
Employers added 339,000 jobs, but the unemployment rate rose to 3.7%, from April's unusually low 3.4%.
Analysts have expected hiring to slow as the US central bank raises interest rates to try to rein in rising prices.
But payrolls have remained resilient, raising hopes the economy will avoid a painful recession, while also stirring debate about whether the Federal Reserve will have to take more aggressive action to bring inflation under control.
Inflation, the rate at which prices rise, was 4.9% in the US in April.
While that was the lowest in roughly two years, it remained more than double the 2% rate that the bank considers healthy.
Expectations of what Friday's report might mean for interest rates in the months ahead were divided.
"This is the strangest employment report for some time," said Ian Shepherdson of Pantheon Macroeconomics, pointing to the disconnect between the job gains and the rise in unemployment.
Some analysts said the widespread job gains in May, as hospitals, restaurants, bars and construction firms added workers, was a sign that the Fed will have to raise interest rates more.
The Labor Department also said job gains in April had been greater than previously estimated.
Others said the report included signs that should convince the bank to hold off, pointing to moderating wage gains. At 3.7%, the jobless rate was also the highest in seven months.
US President Joe Biden, who has been dogged by public pessimism over the economy, celebrated the figures, saying it was a "good day for the American economy and American workers".
But others said the gains may not be sustainable.
Seema Shah, chief global strategist at Principal Asset Management, said the "blow out" job gains in May indicated that the "Fed's job is not yet done".
"The key question now is: can they wait until July or does this monster payrolls number trigger another burst of urgency?" she said.
"Perhaps the report details, with the unemployment rate rising and average hourly earnings growth slowing, tilts the decision to July. But overall, this is not a labour market that is slowing – and if it's not slowing, then inflation isn't coming down to 2%."
If the US central bank continues to raise interest rates, that would lead to higher borrowing costs for households and businesses seeking mortgages or other loans.
The expectation is that the economy will cool, easing pressures pushing up prices, as higher borrowing costs lead people to cut back on spending and businesses to delay expansions and other activities.
"By year-end, as the impact of Fed tightening feeds into the economy and corporates retrench, we expect a material weakening in job market conditions and an early-90s type economic recession," said Hussain Mehdi, macro and investment strategist at HSBC Asset Management.
He added: "A delay to this process implies the risk of higher-for-longer rates, and a deeper downturn."
Global fertility has collapsed, with profound economic consequences
In the roughly 250 years since the Industrial Revolution the world's population, like its wealth, has exploded. Before the end of this century, however, the number of people on the planet could shrink for the first time since the Black Death. The root cause is not a surge in deaths, but a slump in births. Across much of the world the fertility rate, the average number of births per woman, is collapsing. Although the trend may be familiar, its extent and its consequences are not. Even as artificial intelligence (ai) leads to surging optimism in some quarters, the baby bust hangs over the future of the world economy.
In 2000 the world's fertility rate was 2.7 births per woman, comfortably above the "replacement rate" of 2.1, at which a population is stable. Today it is 2.3 and falling. The largest 15 countries by GDP all have a fertility rate below the replacement rate. That includes America and much of the rich world, but also China and India, neither of which is rich but which together account for more than a third of the global population.
The result is that in much of the world the patter of tiny feet is being drowned out by the clatter of walking sticks. The prime examples of ageing countries are no longer just Japan and Italy but also include Brazil, Mexico and Thailand. By 2030 more than half the inhabitants of East and South-East Asia will be over 40. As the old die and are not fully replaced, populations are likely to shrink. Outside Africa, the world's population is forecast to peak in the 2050s and end the century smaller than it is today. Even in Africa, the fertility rate is falling fast.
Whatever some environmentalists say, a shrinking population creates problems. The world is not close to full and the economic difficulties resulting from fewer young people are many. The obvious one is that it is getting harder to support the world's pensioners. Retired folk draw on the output of the working-aged, either through the state, which levies taxes on workers to pay public pensions, or by cashing in savings to buy goods and services or because relatives provide care unpaid. But whereas the rich world currently has around three people between 20 and 64 years old for everyone over 65, by 2050 it will have less than two. The implications are higher taxes, later retirements, lower real returns for savers and, possibly, government budget crises.
Low ratios of workers to pensioners are only one problem stemming from collapsing fertility. As we explain this week, younger people have more of what psychologists call "fluid intelligence", the ability to think creatively so as to solve problems in entirely new ways .
This youthful dynamism complements the accumulated knowledge of older workers. It also brings change. Patents filed by the youngest inventors are much more likely to cover breakthrough innovations. Older countries—and, it turns out, their young people—are less enterprising and less comfortable taking risks. Elderly electorates ossify politics, too. Because the old benefit less than the young when economies grow, they have proved less keen on pro-growth policies, especially housebuilding. Creative destruction is likely to be rarer in ageing societies, suppressing productivity growth in ways that compound into an enormous missed opportunity.
All things considered, it is tempting to cast low fertility rates as a crisis to be solved. Many of its underlying causes, though, are in themselves welcome. As people have become richer they have tended to have fewer children. Today they face different trade-offs between work and family, and these are mostly better ones. The populist conservatives who claim low fertility is a sign of society's failure and call for a return to traditional family values are wrong. More choice is a good thing, and no one owes it to others to bring up children.
Liberals' impulse to encourage more immigration is more noble. But it, too, is a misdiagnosis. Immigration in the rich world today is at a record high, helping individual countries tackle worker shortages. But the global nature of the fertility slump means that, by the middle of the century, the world is likely to face a dearth of young educated workers unless something changes.
What might that be? People often tell pollsters they want more children than they have. This gap between aspiration and reality could be in part because would-be parents—who, in effect, subsidise future childless pensioners—cannot afford to have more children, or because of other policy failures, such as housing shortages or inadequate fertility treatment. Yet even if these are fixed, economic development is still likely to lead to a fall in fertility below the replacement rate. Pro-family policies have a disappointing record. Singapore offers lavish grants, tax rebates and child-care subsidies—but has a fertility rate of 1.0.
[embedded content]
Unleashing the potential of the world's poor would ease the shortage of educated young workers without more births. Two-thirds of Chinese children live in the countryside and attend mostly dreadful schools; the same fraction of 25- to 34-year-olds in India have not completed upper secondary education. Africa's pool of young people will continue to grow for decades. Boosting their skills is desirable in itself, and might also cast more young migrants as innovators in otherwise-stagnant economies. Yet encouraging development is hard—and the sooner places get rich, the sooner they get old.
Eventually, therefore, the world will have to make do with fewer youngsters—and perhaps with a shrinking population. With that in mind, recent advances in ai could not have come at a better time. An über-productive AI-infused economy might find it easy to support a greater number of retired people. Eventually ai may be able to generate ideas by itself, reducing the need for human intelligence. Combined with robotics, ai may also make caring for the elderly less labour-intensive. Such innovations will certainly be in high demand.
If technology does allow humanity to overcome the baby bust, it will fit the historical pattern. Unexpected productivity advances meant that demographic time-bombs, such as the mass starvation predicted by Thomas Malthus in the 18th century, failed to detonate. Fewer babies means less human genius. But that might be a problem human genius can fix. ■
For subscribers only: to see how we design each week's cover, sign up to our weekly Cover Story newsletter.