Chinese social media platform translated Canadian flag emoji as 'he's in prison' – CTV News
TORONTO —
One of the largest social networks in the world says it has fixed a bug that caused the Canadian flag emoji to translate as the phrase "he's in prison."
Twitter user James Hull was likely one of the first people to notice the unusual translation. He tweeted about it early Tuesday morning.
Rene Bidart, a PhD student at the University of Waterloo who is studying in Hong Kong, experimented by tweeting one consistent Chinese character along with the emoji of other countries' flags. North Korea's flag translated from Chinese to English as "Hey, hey!", Switzerland's as "No." and Belgium's as "Oh, it's hot."
The flag of Panama carried the same translation as the Canadian flag, according to TechNode, a website focused on Chinese technology.
The Canadian translation was particularly interesting given the ongoing quarrel between Canada and China. Two Canadians, Michael Kovrig and Michael Spavor, have been detained in China since December 2018 in what is widely seen as a response to the Canadian government's arrest of Huawei chief financial officer Meng Wanzhou several days earlier.
Huawei and Tencent – the owner of WeChat – are not directly connected, but are two of the most prominent companies in China's tech sector. WeChat is widely used in China and claims to have more than one billion monthly active users worldwide. Independent rankings consistently rank it among the five most-used social networking apps in the world.
The real story behind the mistranslation, however, appears to have less to do with politics than it does with technology.
Twitter user Daniel Sinclair described the quirk as a likely example of "how AI can go very wrong." He theorized that the neural network powering WeChat's translation service may have discovered that the Canadian flag emoji often appeared in messages about Kovrig and Spavor, and assumed a more direct connection than actually exists.
Bidart said much the same in an email to CTVNews.ca, adding that he suspected the mistranslation was unintentional.
Word association is increasingly being used in neurolinguistic programming such as translation services, he said – and if that's how WeChat's translator is powered, then "words that appear together in the training data get clustered together, so if prison commonly appears with Canada, these things could have similar embeddings."
Tencent did not respond to a request for comment from CTVNews.ca before this story was published. TechNode quoted a spokesperson for Tencent as calling the issue "a translation bug" and said the company was taking "immediate action to fix (it)."
According to TechNode, the bug is only known to have affected the iOS version of WeChat.
The latest news on COVID-19 developments in Canada – Richmond News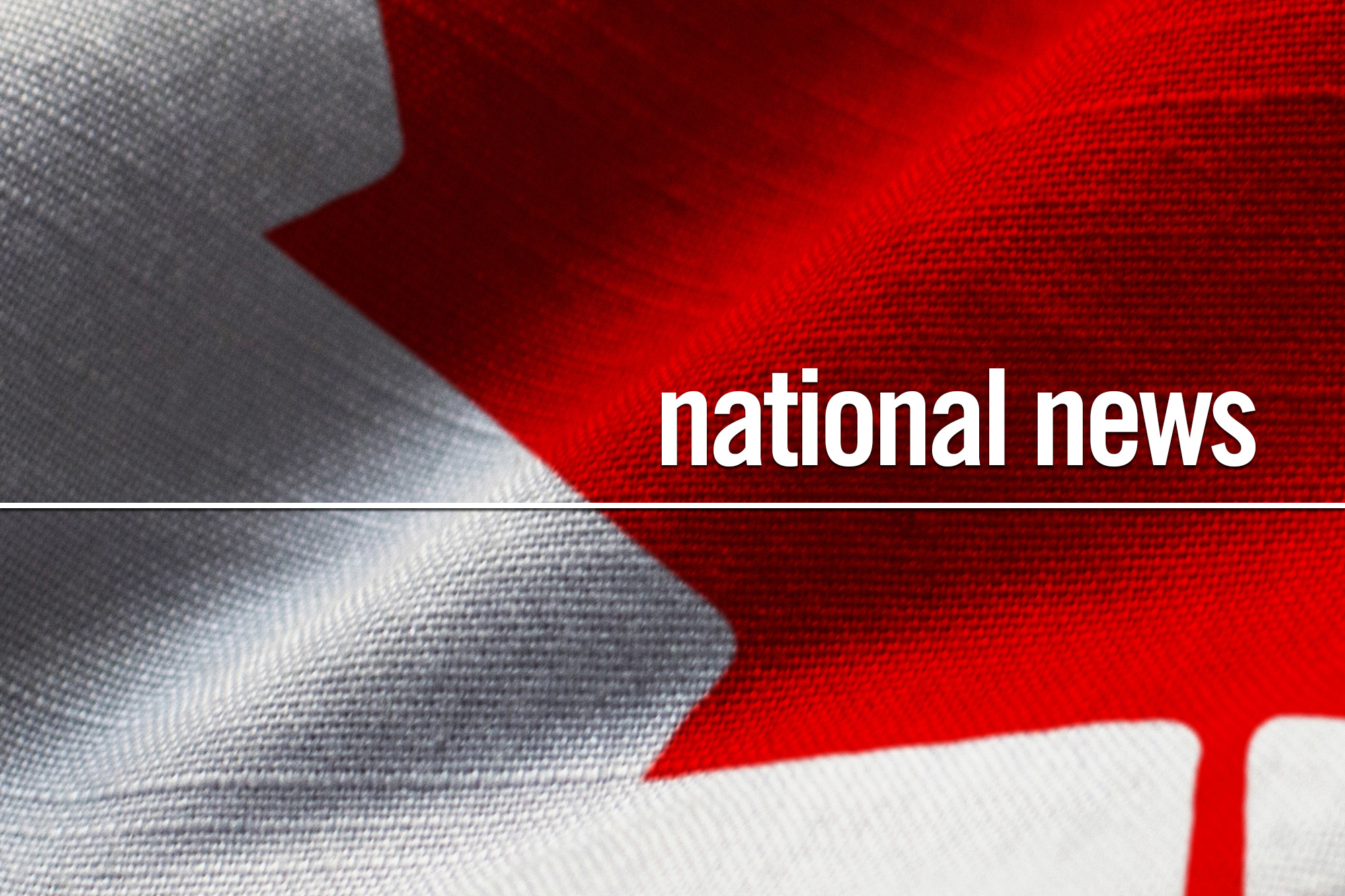 The latest news on COVID-19 developments in Canada (all times Eastern):
2:50 p.m.
Saskatchewan is reporting five new COVID-19-related deaths today and 162 new cases.
All of the people who died were in their 80s or older, according to the province's daily pandemic update, and were in the Regina, Saskatoon and South East health zones.
The update says 1,548 cases are considered active in Saskatchewan, with 151 people in hospital.
It says 5,211 COVID-19 vaccine doses were administered in the province on Friday, for a total of 75,501 since immunizations began.
—
2:20 p.m.
Manitoba is reporting 88 new COVID-19 infections as of this morning, as well as four new virus-related deaths.
Officials say two of those who died were in their 80s and two were in their 90s.
All were from the Winnipeg health region.
The government says there are 1,208 active COVID-19 cases in Manitoba, with 189 people in hospital.
Manitoba has recorded 893 COVID-19 deaths since the beginning of the pandemic.
—
2 p.m.
Four new cases of COVID-19 are being reported in Nova Scotia today as stricter rules are ushered in to stop the spread of the virus.
Provincial health officials say three of the cases are in the Halifax region and are all close contacts of previously identified patients, while the fourth case in eastern Nova Scotia is related to travel outside Atlantic Canada.
The latest cases come as new measures to control the virus take effect in Halifax and some neighbouring municipalities.
Nova Scotia's chief medical officer Dr. Robert Strang says while the number of new cases is low, he remains concerned that some recent infections do not have an obvious origin.
—
12:20 p.m.
New Brunswick is reporting two new confirmed cases of COVID-19 today.
Health officials say the new infections are both in the Edmundston region and both patients are between the ages of 70 and 79.
New Brunswick currently has 41 active cases of the disease caused by the novel coronavirus, with one patient hospitalized in intensive care.
All areas of the province remain at the orange level of New Brunswick's pandemic response plan, which seeks to prevent the resurgence of transmission through a number of restrictions.
—
11:20 a.m.
Quebec is reporting 858 new COVID-19 cases and 13 deaths attributed to the novel coronavirus, including five deaths in the past 24 hours.
The Health Department reported 599 hospitalizations today, a drop of 21 patients. There are also seven fewer people requiring intensive care, bringing the total to 112.
Quebec administered 15,902 doses of COVID-19 vaccine on Friday for a total of 418,399.
The latest numbers come one year after the first case of COVID-19 was declared in Quebec.
The province has reported 287,003 confirmed infections and 10,385 deaths since the pandemic began.
—
11 a.m.
Ontario's COVID-19 case count is nearing the 300,000 mark.
The province reported 1,185 new infections today for a total of 299,754 since the onset of the pandemic.
Ontario also reported 16 new virus-related deaths over the past 24 hours.
Health Minister Christine Elliott says Toronto saw 331 new cases in the past 24 hours, nearby Peel Region recorded 220 and York Region logged 119.
Hospitalizations in the province declined by three to 680, with 276 patients in intensive care and 182 on a ventilator.
—
This report by The Canadian Press was first published Feb. 27, 2021
The Canadian Press
Coronavirus: What's happening in Canada and around the world on Saturday – CBC.ca
The latest:
After a year of struggling to boost coronavirus testing, communities across the United States are seeing plummeting demand, leading to shuttered testing sites or even attempts to return supplies.
The drop in screening comes at a significant moment in the outbreak: Experts are cautiously optimistic that COVID-19 is receding after killing more than 510,000 people in the U.S., but they are concerned that emerging variants could prolong the epidemic.
U.S. testing hit a peak on Jan. 15, when the country was averaging more than two million tests per day. Since then, the average number of daily tests has fallen more than 28 per cent. The drop mirrors declines across all major virus measures since January, including new cases, hospitalizations and deaths.
Officials say those encouraging trends — together with harsh winter weather, the end of the holiday travel season, pandemic fatigue and a growing focus on vaccination — are sapping interest in testing.
"When you combine all those together, you see this decrease," said Dr. Richard Pescatore of the health department in Delaware, where daily testing has fallen more than 40 per cent since the January peak. "People just aren't going to go out to testing sites."
U.S. President Joe Biden has promised to revamp the country's testing system by investing billions more in supplies and government co-ordination. But with demand falling fast, the country may soon have a glut of unused supplies. The U.S. will be able to conduct nearly one billion monthly tests by June, according to projections from researchers at Arizona State University. That's more than 25 times the country's current rate of about 40 million tests reported per month.
With more than 150 million new vaccine doses due for delivery by late March, testing is likely to fall further as local governments shift staff and resources to giving shots.
"You have to pick your battles here," said Dr. Jeffrey Engel of the Council of State and Territorial Epidemiologists. "Everyone would agree that if you have one public health nurse, you're going to use that person for vaccination, not testing."
---
What's happening across Canada
As of 11:15 p.m. ET on Saturday, Canada had reported 863,522 cases of COVID-19, with 30,786 cases considered active. A CBC News tally of deaths stood at 21,944.
Canada's top doctor said that nationally, there are 964 reported cases of the coronavirus variant first detected in the U.K., up from 429 reported two weeks ago. There were also 44 cases of the variant first discovered in South Africa and two cases of the version first found in Brazil.
"The risk of rapid re-acceleration remains," Dr. Theresa Tam said on Friday. "At the same time, new variants continue to emerge … and can become predominant."
On Friday, Health Canada regulators approved the COVID-19 vaccine from Oxford University-AstraZeneca for use in Canada — clearing the way for millions more inoculations in the months ahead.
British Columbia recorded 589 new cases of COVID-19 and seven more deaths on Friday.
Alberta announced 356 new cases and three more deaths. Meanwhile, health officials confirmed two more deaths linked to an outbreak at the Olymel meatpacking plant in Red Deer, bringing the total to three.
Saskatchewan registered 153 new cases but no new deaths.
Manitoba confirmed 64 new cases and one death. The province's test positivity rate is now at 3.9 per cent, its lowest point in more than four months.
WATCH | Manitoba government considers relaxing COVID-19 rules:
Provincial officials give update on COVID-19 outbreak: Thursday, February 25, 2021. 28:23
Ontario reported 1,185 new cases of COVID-19 on Saturday, as well as 16 new deaths.
The province also announced Friday it is activating an "emergency brake" in Thunder Bay and Simcoe-Muskoka, sending the regions back into lockdown to "immediately interrupt transmission and contain community spread."
The two regions will move into the grey lockdown level of Ontario's COVID-19 restriction plan effective 12:01 a.m. ET on Monday, March 1.
Ontario is reporting 1,185 cases of <a href="https://twitter.com/hashtag/COVID19?src=hash&amp;ref_src=twsrc%5Etfw">#COVID19</a> and over 59,400 tests completed. Locally, there are 331 new cases in Toronto, 220 in Peel and 119 in York Region. <br> <br>As of 8:00 p.m. yesterday, 668,104 doses of the COVID-19 vaccine have been administered.

&mdash;@celliottability
Quebec reported 858 new cases and 13 new deaths on Saturday.
WATCH | Quebec plans for COVID-19 'immunity passports':
Quebec plans to introduce 'immunity passports' at some point, which will allow people to prove they've been vaccinated and make it simpler to travel and perhaps even open some sectors of the economy. The concept is controversial, however, with some leaders calling it divisive and discriminatory. 4:41
New Brunswick reported two new cases on Saturday. The province is about a week away from rolling into the less-restrictive yellow phase, says Chief Medical Officer of Health Dr. Jennifer Russell.
Newfoundland and Labrador's active caseload dropped again as the province reported 52 new recoveries — a single-day record — and four new cases.
Nova Scotia is introducing new restrictions as it tries to stem an increase in COVID-19 cases. The province reported 10 new cases of COVID-19 on Friday after reporting eight the day before.
Beginning Saturday, restaurants and bars in the Halifax area must stop serving food and drinks by 9 p.m. and must close by 10 p.m. Restrictions are also being placed on sports, arts and culture events.
WATCH | Nova Scotia imposes new COVID-19 restrictions:
Dr. Robert Strang, Nova Scotia's chief medical officer of health, announced new COVID-19 restrictions on Friday, in hopes of limiting the spread of the virus. 4:10
In Prince Edward Island, all young people in Summerside aged 14 to 29 are being urged to get tested immediately, whether or not they have any symptoms, after Chief Public Health Officer Dr. Heather Morrison announced a cluster of new cases there.
In Nunavut, authorities have identified another case in the hamlet of Arviat, a community of about 3,000 people where 312 cases have been confirmed since November. Active cases there are now at 26.
In the Northwest Territories, a Gahcho Kué mine worker who contracted COVID-19 is in critical condition, health authorities confirmed Friday. The territory has seen a total of four people hospitalized for complications related to COVID-19, with three connected to the Gahcho Kué mine. All but one have recovered.
What's happening around the world
As of Saturday morning, more than 113.5 million cases of COVID-19 had been reported worldwide, with 63.8 million of them listed as recovered on a tracking site maintained by Johns Hopkins University. The global death toll stood at more than 2.5 million, according to the U.S.-based university.
In the Middle East, Iran's Health Ministry said the country expects to receive 250,000 doses of the Sinopharm vaccine from China on Saturday. Alireza Raisi, deputy health minister, said the country will receive doses of other vaccines, including from India, in the "near future" as Iran struggles to fight the worst outbreak of the pandemic in the Middle East.
In Asia, more than 500,000 doses of the Pfizer-BioNTech vaccine arrived in Hong Kong on Saturday following a two-day delay due to export procedures, offering a second inoculation option for the city. The Pfizer-BioNTech shots will be offered to about 2.4 million eligible residents from priority groups, such as those aged 60 and older and health-care workers.
New Zealand's Prime Minister Jacinda Ardern said on Saturday that the country's biggest city, Auckland, will be put into a seven-day lockdown from Sunday after a coronavirus community case of unknown origin was recorded. The rest of New Zealand will be put into Level 2 restrictions that limit public gatherings, among others, she told a news conference.
In Europe, French authorities have ordered a local weekend lockdown starting on Friday evening in the French Riviera city of Nice and the surrounding coastal area to try to curb the spread of the virus.
A Second World War-era plane flew Saturday over the funeral service of Capt. Sir Tom Moore to honour the veteran who single-handedly raised millions of pounds for Britain's health workers by walking laps in his backyard. Moore's charity walk inspired the nation and raised almost 33 million pounds ($58.5 million Cdn). Captain Tom, as he became known, died Feb. 2 in hospital after testing positive for COVID-19.
In the United States, the House of Representatives passed a $1.9 trillion US coronavirus relief package early Saturday. If approved by the Senate, the American Rescue Plan will pay for vaccines and medical supplies and send a new round of emergency financial aid to households, small businesses and state and local governments. Democrats said the package was needed to fight a pandemic that has killed more than 500,000 Americans and thrown millions out of work.
In Africa, Ivory Coast has become the second country in the world, after Ghana, to receive a shipment of COVID-19 vaccines from the global COVAX initiative. It has received 504,000 doses of the Oxford-AstraZeneca vaccine made by the Serum Institute of India.
Why we need to rethink COVID-19 risk as the weather warms up – CBC.ca
This is an excerpt from Second Opinion, a weekly roundup of health and medical science news emailed to subscribers every Saturday morning. If you haven't subscribed yet, you can do that by clicking here.
---
It's been almost a year of "Stay home. Do nothing. Save lives." And people are tired.
Pandemic fatigue has turned to pandemic restlessness as the weather shows signs of improving and vaccines gradually roll out across the country.
Hope is on the horizon, but if last spring is any predictor of what lies ahead we can expect to see Canadians flocking outdoors in search of safe ways to gather as temperatures rise.
And with good reason.
After a surge of cases after the holidays, Canada has seen a significant decline in COVID-19 levels across the country following lockdowns in hard-hit regions — even with frigid temperatures driving people indoors and more contagious variants spreading.
As more people get vaccinated, cases (hopefully) continue to decline and society slowly reopens, it may be time to shift our messaging away from strict one-size-fits-all public health guidelines.
Allow small risks to counter fatigue
Experts say officials need to start to shift their messaging and set out realistic parameters for socializing safely over the next few months or risk losing the room — or worse, pushing people to more dangerous behaviour.
Dr. Zain Chagla, an infectious diseases physician at St. Joseph's Healthcare in Hamilton, Ont., says guidelines need to shift in Canada to educate people on how to see their friends and family safely.
"Now that transmission is down, we need to start making some discussions on the trade offs," he said.
"Can you really realistically think that people can wait it out at home without any interactions outside of their household for another three months? Or can you at least start prioritizing and building in low risk stuff, so that you give people the sense of normalcy?"
Chagla says recent negative reactions to outdoor activities like tobogganing and skating rinks mirror concerns at the start of the pandemic, when outdoor gatherings in places like parks were seen as dangerous even with no evidence of transmission occurring.
In Ontario, reservations for provincial parks have surged in anticipation of warmer months ahead, nearly doubling in the first few weeks of this year. Cottage rentals are also in high demand, with bookings at levels never seen before.
There's no doubt people will want to congregate more as the weather improves, and experts say we should transition from an abstinence approach to one of harm reduction.
"If you gave people that opportunity to do things appropriately outside, how many cases would you then save from indoor activity?" said Chagla.
"If you allow them to take that small risk, you're preventing the people that are going to fatigue and say, 'Well, I'm just going to have my family over, we've been fine, we've been isolating for weeks, I deserve this,' and then have COVID transmission that way."
Outside is better than inside
Finding practical ways to alleviate pandemic fatigue and allow for some level of safe interaction in the coming weeks and months will be essential to keeping Canada on a downward trajectory with COVID-19 levels.
"People are tired of the sacrifices they've made, and for their mental health and physical health want to see other people and want to socialize," said Linsey Marr, an expert on the airborne transmission of viruses at Virginia Tech.
"Doing it outdoors is very low risk if you avoid face-to-face conversation with people, maintain your distance and avoid crowds."
Marr says going for a walk side-by-side, taking an exercise class or even having a beer with friends are all relatively safe outdoors when more than two-metres of space is maintained.
New research from the U.S. Centers for Disease Control and Prevention shows the risk of indoor activities when proper precautions aren't taken.
In Hawaii, 21 cases were linked to a fitness instructor during a class where physical distancing measures were in place, but masks weren't worn and airflow wasn't prioritized.
A similar situation occurred in Chicago, where 55 people were infected with COVID-19 after attending indoor exercise classes despite physical distancing and some mask use.
The missing element in both of those outbreaks was ventilation.
"We should be opening up park spaces, we should be encouraging outdoor activities where people can gather and gather safely and converse and talk and just be with people," said Erin Bromage, a biology professor and immunologist at the University of Massachusetts Dartmouth who studies infectious diseases.
"Recognizing that there is a small risk associated with it — but it's better than the alternative."
'Get creative' with public health messaging
Timothy Caulfield, a Canada Research Chair in health law and policy at the University of Alberta in Edmonton, said public health officials are walking a "tightrope" in communicating public health guidelines in the coming months.
"We have to figure out ways that we can allow people to live their lives, while still making sure that we're reducing the risk," he said. "And I think we need to engage people as part of the solution."
A recent research article published in SAGE surveyed several hundred Italian and French citizens under strict lockdown and found there was significantly less adherence to public health guidelines when people's concern about COVID-19 was waning, along with their trust in officials.
WATCH | Dealing with stress in this leg of the pandemic:
Physical distancing may save lives and protect people's health in a pandemic, but it has its own health impacts. With isolation and apprehension comes sleeplessness and stress. And the advent of new virus variants and the slow progress of vaccinations are making things even worse. 2:01
The World Health Organization released guidelines for fighting pandemic fatigue, focused on understanding people, allowing them to live their lives while reducing risk, engaging with them to find a solution and acknowledging the impact of the pandemic on their lives.
Caulfield says officials need to evolve their messaging with emerging scientific research and avoid being tuned out by the public by setting realistic guidelines for safely interacting.
"We need to recognize that we're really getting to a point where there's going to be profound complacency," he said.
"There is profound fatigue, and not just fatigue about the lockdown. I think there's fatigue about the messaging — people are sick of hearing about this stuff. So I think we need to get creative."
Variants make noncompliance higher risk
Bromage said he's concerned transmission could soon skyrocket due to increased interactions with warm weather amid the spread of variants.
"We're heading into March very soon, and March is when the pandemic really took off last year," he said. "I'm holding my breath, just sort of hoping that it's not a repeat of 2020 given the changing mobility that comes with the weather."
COVID-19 levels have risen by about five per cent globally in the past week, after significant declines since the beginning of the year, with recent upticks in parts of Canada and the U.S. concerning officials.
"What comes next is really uncertain. Do we roll back up again? Do we just stay at this level?" said Bromage. "Nobody really knows."
Chagla says we need to give people more low risk activities to do together in the near future, or risk people hiding their interactions with each other behind closed doors.
"A Zoom call versus seeing a very close friend with a mask in the park is slightly higher risk," he said. "But I think using it to allay fatigue is probably a whole lot better than the implications of just keeping people at home."
WATCH: The impact of stress, a year into the COVID-19 pandemic:
A physician and psychiatrist talk about the impact that stress is having on mental and physical health a year into the COVID-19 pandemic and what the longer-term effects might be. 6:10
Caulfield says officials need to re-evaluate public health messaging and explain clearly to people what's safe and what isn't.
"I do want to see recommendations on what they can do outside now and how they can enjoy the weather," he said. "Let's put a positive spin on this, letting them know that there are steps that can be taken."
With the emergence of variants, Chagla says the risk of people letting their guard down now is incredibly high.
"You've got to get people on your side for the next few months," said Chagla. "And realistically offering things to them, rather than taking things away, is going to be the way to do it."
---
To read the entire Second Opinion newsletter every Saturday morning, subscribe by clicking here.