Chinese state media accused US Secretary of State of lying
Chinese state media has accused US Secretary of State Mike Pompeo of lying, after he said there was "enormous evidence" the coronavirus emanated from a laboratory in Wuhan.
Mr Pompeo made the claim on Sunday, without going into specifics.
In an editorial on Tuesday, the hawkish Global Times newspaper said Mr Pompeo was "degenerate".
The World Health Organization says the US claims are "speculative", and that it has seen no "specific evidence".
What did Chinese media say?
Editorials in Chinese state media often given an insight into the direction of government thinking, but there has been no official response to Mr Pompeo's comments as yet.
On Monday, the Global Times accused Mr Pompeo of "absurd theories and twisted facts", and on Tuesday the attack continued.
"Pompeo aims to kill two birds with one stone by spewing falsehoods," it said.
"First, he hopes to help Trump win re-election this November…second, Pompeo hates socialist China and, in particular, cannot accept China's rise."
The editorial admitted there were "initial problems" in China's response to the outbreak, but claimed "the overall performance is bright enough to outweigh the flaws".
It also said it was "conceivable that the virus first contacted humans in other places [than Wuhan]".
The Global Times is not the only Chinese outlet to take aim at Mr Pompeo and the US.
The People's Daily said Mr Pompeo had "no evidence", while a piece on the CCTV site accused US politicians of "nefarious plotting".
What did Mike Pompeo say?
In an interview with ABC on Sunday, Mr Pompeo said there was "enormous evidence" that the virus had emerged from the Wuhan Institute of Virology.
"Remember, China has a history of infecting the world, and they have a history of running sub-standard laboratories," he said.
Mr Pompeo – a former director of the Central Intelligence Agency (CIA) – said he did not think the virus was man-made or genetically modified.
The Wuhan laboratory is known to study coronaviruses in bats. In April, President Trump was asked whether "lax safety protocols" allowed such a virus to escape via an intern and her boyfriend.
Mr Trump did not confirm the theory, but said: "More and more we're hearing the story."
Last week, he was asked if he had seen evidence that gave him a "high degree of confidence" that the virus emerged in the Wuhan laboratory.
"Yes I have," he replied – but said he could not go into specifics.
Last month, the Washington Post reported that US officials visited the laboratory in January 2018, and reported back their safety concerns.
What do the experts say?
On Monday, World Health Organization emergencies director Michael Ryan said it had received "no data or specific evidence" from the US about the virus origins.
"So from our perspective, this remains speculative," he said.
Last week, the US intelligence community said it "concurred" that the virus "was not man-made or genetically modified".
But it said it would "continue to examine" whether the outbreak began via "contract with infected animals, or if it was the result of an an accident at a laboratory in Wuhan".
Australian Prime Minister Scott Morrison said on Tuesday that the most likely source of the virus was a wildlife market. However he said he would not rule out the theory that it originated in a lab.
"What's really important is that we have a proper review, an independent review which looks into the sources of these things in a transparent way so we can learn the lessons," he told reporters.
Meanwhile, Western "intelligence sources" have told several news outlets there is "no evidence" to suggest the virus leaked from a laboratory.
Launch of next generation Intelligent Media Reputation Crawler opens up new business opportunities – GlobeNewswire
Copenhagen, Nov. 26, 2020 (GLOBE NEWSWIRE) — After extensive and successful testing, Hypefactors will launch version 4.0 of the Intelligent Media Reputation Crawler in the Hypefactors tech platform. This will benefit all current and future customers as well as open up new business segments and opportunities. The launch is planned for Monday 30. November 2020.
As one of few media intelligence companies in the world, Hypefactors has developed a proprietary advanced crawler technology, searching, finding, and enriching relevant media mentions in near real-time.
With version 4.0, more than 4 million articles are streamed in continuously, as big data and enriched using custom-built automated machine learning (ML) solutions. Add to this that more than 2 million social media posts, pictures, and videos are processed daily. The machine-learning-based Artificial Intelligence (AI) enables a unique level of automation, scale and precision combined that is unreported in science and business. This specialized application of AI on media data turns our big data into smart data for the users.
Highlights of version 4.0 are:
Machine-learned advertisement detector
AI-assisted automated detection of new relevant media sources
Global media impact indicators
Time-series analysis using AI-based publication date recognition across all languages
More accurate impression/readership estimation
Unmatched machine-learned reputation assessment
Through these updates, more media sources from non-Western regions have been added, incl. from Latin America, the Middle East, and Asia. Also, more niche sites and blogs have been added. This has significantly expanded our global media coverage.
The development providing users with the market's most accurate streams of relevant media data, has been made possible using recent theoretical advances in machine learning, and supported by Google and Amazon cloud solutions through the Silicon Valley-based accelerator Founder Friendly Labs, in which Hypefactors was invited to join in 2019.
The milestone implementation will provide new business potential beyond the communications departments. R&D, Business Intelligence, Marketing, and Sales could benefit from injecting relevant and smart media intelligence data into their operations.
Hypefactors' unique tech assets are now even stronger. The Intelligent Media Reputation Crawler vers. 4.0 strengthens the company's platform and technological asset base and is expected to make a positive contribution to the commercial development of the company.
—-
About Hypefactors A/S
Hypefactors is an integrated AI-powered Earned Media tech platform to support better media intelligence and reputation management.
Hypefactors combine data, analytics, technology, and tools to provide a unified and easy-to-use experience. With all the tools to automate and ease the work, and all the facts to document the results. In addition to media monitoring across the different media channels, the platform provides access to a number of facts, incl. automated documentation of the monetary value and quality assessment of each third party media mention. The platform also contains other time-saving tools such as automatically-generated media reports and a mobile app giving access to real-time media mentions. The company is listed at Nasdaq Growth Market in Copenhagen, Denmark.
For more information, please contact:
Casper Janns, CEO: Tlf.: +45 20167481, e-mail: cj@hypefactors.com
Pierre André Montjovet, Chairman of the Board: Tlf: +41 (0)78 922 33 0,
e-mail: p.montjovet@heritage.ch
Hypefactors A/S
Kronprinsessegade 8B
1306 Copenhagen K
Denmark
www.hypefactors.com
Certified Adviser
Kapital Partner ApS
Jesper Ilsøe, tlf. +4526802728
Jernbanegade 4
1608 Copenhagen V
Denmark
www.kaptalpartner.dk
New York Mag's Nuzzi slams media 'cowardice' toward Biden, claims journos don't want to ruin social life – Fox News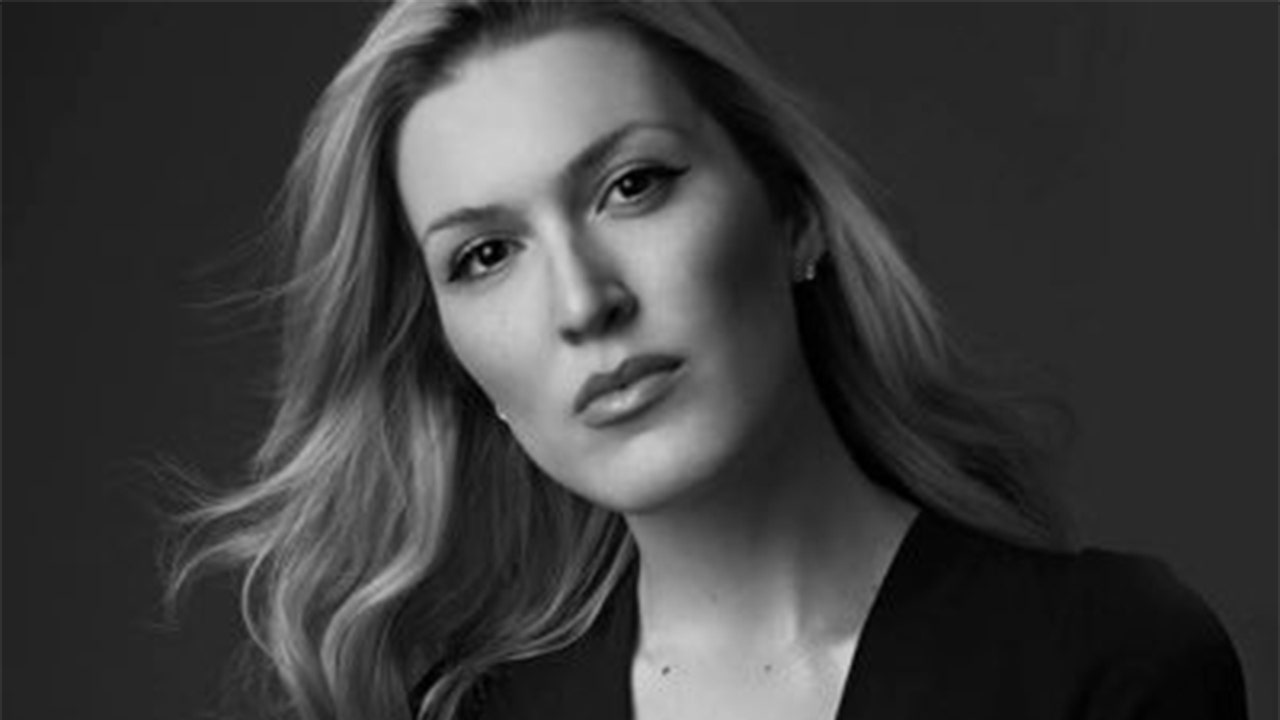 New York Magazine correspondent Olivia Nuzzi had some harsh words for her mainstream media colleagues, who she predicts will hold back from offering critical coverage of President-elect Joe Biden.
In the latest episode of The Fourth Watch podcast, host and media critic Steve Krakauer told Nuzzi the one "positive thing" to come out of the media coverage of the Trump era was that it "grew some balls" regarding "speaking truth to power," though he argued the media "went completely overboard" in doing so.
"At least they were tough instead of being friends with everybody," Krakauer said. "I wonder if we'll get that back at all … get back that sort of adversarial nature with even this administration that's coming in."
BIDEN'S STREAK OF RECEIVING SOFTBALL QUESTIONS FROM JOURNALISTS CONTINUES
"Yeah, I don't know," Nuzzi responded in a clip that was widely shared on Wednesday. "I see that any mild criticism of Biden during the campaign and now, the response from the left is like, 'Well, how could you be pointing this out when you pointing this out means that you don't care or that you're allowing, like, Donald Drumpf to get away with murder,' right?
"And it's like, 'No! You can f—ing, you can care about more than one thing at one time, and just because I care about a lack of transparency from Joe Biden does not mean, like, I'm ignoring the fact that Donald Trump hasn't conceded yet.' You know? It's possible to care about multiple things at once."
Nuzzi then suggested that the media is full of people who want "approval" from "people in power" and who want to be "patted on the head and told that they're doing a good job or that they're smart."
MEDIA FAWNS OVER BIDEN'S CABINET ROLLOUT, DESCRIBES 'BEING RESCUED FROM THIS CRAZINESS' BY 'SUPERHEROES'
"It's like this class of apple polishers who have always been part of the establishment and have always been a part of the elite, you know, who come from Ivy League universities and go to these institutions, these news institutions and are not really comfortable needling people in power because they want to be accepted," she explained. "And I think that's the wrong attitude to have in this industry.
"And that's not to say, like, I know what the right attitude to have is … but … I think there is just a reluctance to make one's social life uncomfortable, that it was easier in the Trump Era and it's going to be harder in the Biden Era for reporters to not feel uncomfortable. And I'm nervous about that."
The magazine's Washington correspondent mocked reporters and pundits for "falling over" and "embarrassing themselves" during the Trump presidency and for "exaggerating things that didn't need to be exaggerated."
CLICK HERE TO GET THE FOX NEWS APP
"Even in that environment, I saw tremendous cowardice [by] establishment members of the press," Nuzzi told Krakauer. "Like the White House Correspondents Association has no spine, even in the Trump era. They absolutely suck at what they do. They are terrified at pissing off the Trump administration. And if that's what they're like when the president is calling us 'the enemy of the people,' I mean, what are they going to be like in a Biden administration? I'm like genuinely scared."
Nuzzi went on to knock those who "scream at me" when she "humanizes people that they don't like," saying, "Well, I'm sorry, but people are f—ing complicated" and "if you say that, you're just basically a Nazi sympathizer to a certain segment of the left."
Abbotsford mother outraged on social media over assignment on 'positive' aspects of residential schools | Watch News Videos Online – Globalnews.ca
An Abbotsford mother took to social media to share an assignment given to her child telling them to research positive facts about Canada's Indian Residential Schools. A national commission in 2015 found the schools perpetrated 'cultural genocide.'