Chip makers have a message for car makers: Your turn to pay – The Globe and Mail
The shortages of computer chips that forced global auto makers to scrap production plans for millions of cars over the past two years are easing – at a new and permanent cost to the car companies.
What had been "war room operations" to manage chip shortages are becoming embedded features of vehicle development, say executives in both industries. That has shifted the risks and some of the costs to auto makers.
Newly created teams at the likes of General Motors Co, Volkswagen AG and Ford Motor Co are negotiating directly with chip makers. Auto makers like Nissan Motor Co Ltd and others are accepting longer order commitments and higher inventories. Key suppliers including Robert Bosch and Denso are investing in chip production. GM and Stellantis have said they will work with chip designers to design components.
Taken together, the changes represent a fundamental shift for the auto industry: higher costs, more hands-on work in chip development and more capital commitment in exchange for better visibility in their chip supplies, executives and analysts say.
It is a U-turn for auto makers who had previously relied on suppliers – or their suppliers – to source semiconductors.
For chip makers, the still-developing partnership with auto makers is a welcome – and overdue reset. Many semiconductor executives point the finger at auto makers' lack of understanding of how the chip supply chain works – and an unwillingness to share cost and risk – for a large part of the recent crisis.
The costly changes are coming together just as the auto industry appears to be moving past the worst of an even more costly crisis that by one estimate has cut 13 million vehicles from global production since the start of 2021.
C.C. Wei, chief executive of the world's biggest chip maker Taiwan Semiconductor Manufacturing Co, said he had never had an auto industry executive call him – until the shortage was desperate.
"In the past two years they call me and behave like my best friend," he told a laughing crowd of TSMC partners and customers in Silicon Valley recently. One auto maker called to urgently request 25 wafers, said Wei, who is used to fielding orders for 25,000 wafers. "No wonder you cannot get the support."
Thomas Caulfield, GlobalFoundries Inc chief executive, said the auto industry understands it can no longer leave the risk of building multibillion-dollar chip factories to chip makers.
"You can't have one element of the industry carry the water for the rest of the industry," he told Reuters. "We will not put capacity on unless that customer is committed to it, and they have a state of ownership in that capacity."
Ford has announced it will work with GlobalFoundries to secure its supply of chips. Mike Hogan, who heads GlobalFoundries' automotive business, said more deals like that are in the pipeline with other car makers.
SkyWater Technology Inc, a chip manufacturer in Minnesota, is talking to auto makers about putting "skin in the game" by buying equipment or paying for research and development, Chief Executive Thomas Sonderman told Reuters.
Working closer with car makers and their suppliers has brought onsemi $4 billion in long-term agreements for power management chips made from silicon carbide, a new material gaining popularity, said Chief Executive Hassane El-Khoury. "We're making billions of dollars of investment every year in order to scale that operation," he told Reuters. "We're not going to build factories on hope."
Michael Hurlston, the CEO of Synaptics Inc, whose chips drive touch screens, which had held up some auto production, said the recent, more direct collaboration with auto makers could create new business opportunities as well as managing risks.
Hurlston said the automotive industry has warmed up to using OLED screens, which are less durable than the LCD screens, a factor that many perceived would limit their use in cars despite better contrast and lower power consumption.
"But that perception has changed pretty dramatically over the last two years. And that perception has changed as a direct result of us being able to talk to (the auto industry)," he said. "The paradigm has really, really shifted for us."
Chief executives of Japan's Renesas Electronics Corp and Dutch NXP Semiconductors N.V. have both told Reuters they are co-locating engineers to help auto makers design a new architecture where one computer would centrally control all functions.
"They have woken up," said NXP CEO Kurt Sievers. "They have understood what it takes. They try to find the right talent. It's a big shift."
The average semiconductor content per vehicle will exceed $1,000 by 2026, doubling from the first year of the pandemic, according to Gartner. One example: the battery-powered Porsche Taycan has over 8,000 chips. That will double or triple by the end of the decade, according to Volkswagen.
"We have understood that we are a part of the semiconductor industry," said Volkswagen Group's Berthold Hellenthal, a senior manager for semiconductor management. "We have now people dedicated just to strategic semiconductor management."
Securing – and keeping – chip engineers will be a challenge for auto makers, which will have to compete against the likes of Alphabet Inc's Google, Amazon.com Inc and Apple Inc, said Evangelos Simoudis, a Silicon Valley venture capital investor and adviser who works with both established auto makers and startups. "I think that that would lead to acquisitions," he said.
Unlike Tesla Inc, which designs its own core chips, Simoudis said traditional auto makers will have to juggle production of legacy auto models as they make new investments.
AutoForecast Solutions (AFS) estimates that microchip shortages have forced auto makers around the world to cut over 13 million vehicles from production plans since the start of 2021.
"It's an arrogant industry," said Sam Fiorani, vice president of global vehicle forecasting at AFS. "Sometimes it just bites them in the rear."
Be smart with your money. Get the latest investing insights delivered right to your inbox three times a week, with the Globe Investor newsletter. Sign up today.
Plastics producers ask court to quash planned federal ban on single-use straws, cups
OTTAWA — More than two dozen plastic makers are asking the Federal Court to put an end to Ottawa's plan to ban several single-use plastic items but Environment Minister Steven Guilbeault says he's confident the attempt will fail.
Under regulations Guilbeault finalized in June, the ban is set to be phased in starting this December with an end to the manufacture, sale and import of takeout containers, stir sticks, retail carry-out bags, cutlery and most straws.
The six-pack rings used to package beverage cans and bottles together will be added to the ban for manufacturing and import in June 2023, and their sale banned in June 2024. Exports of all the products have to end in December 2025.
In a court filing July 15, a group of plastic makers calling itself the Responsible Plastic Use Coalition asked the Federal Court for a judicial review of the ban. It hopes to tear up the regulations enacting the ban and prevent the government from further regulating single-use plastics through the Canadian Environmental Protection Act, or CEPA.
It is the second lawsuit brought by the coalition related to the government's plastics ban. The first, filed in 2021, sought to overturn the government's decision to list plastic pollution as "toxic" under CEPA. That lawsuit remains before the courts.
The toxic designation, which came in May 2021 after a scientific assessment of plastic waste, is needed for the government to ban substances believed to be harmful to human, animal or environmental health.
CEPA defines a substance as "toxic" if it can have "immediate or long-term harmful effect on the environment or its biological diversity."
In its legal filing in the latest case, the coalition argues the government doesn't have real evidence plastics are toxic.
"In fact there is no credible evidence that any of the (single-use plastics) are 'toxic,'" the court document reads.
"Accordingly the ban cannot be justified as an exercise of the criminal law power conferred upon Parliament."
The coalition asked the court to put the brakes on implementing any parts of the ban until the decision is made whether or not to kill it completely.
In a written statement, Guilbeault said the plastics coalition can do whatever it wants in court but that he thinks they're going to lose.
"We're going to stick to the facts, which show very clearly that plastic pollution is harming our environment and we need to act," he said.
"And we're confident the courts will agree with our position."
The government's scientific assessment published in 2020 concluded that plastic is "ubiquitous" in the environment, estimating about 29,000 tonnes of plastic waste ended up in the environment in 2016 alone.
"Since plastics degrade very slowly and are persistent in the environment, the frequency of occurrence of plastic pollution in the environment is expected to increase," the assessment concluded.
The assessment said macroplastics, which are pieces bigger than five millimetres, can cause physical harm to natural areas. Animals frequently eat or become entangled in plastic waste, causing injury and death.
Turtles, whales and seabirds are among the most commonly affected. A dead baby turtle in Florida in 2019 was found to have more than 100 pieces of plastic in its stomach. In 2018 a dead sperm whale found in Indonesia had six kilograms of plastic garbage in its belly, including two flip-flops, plastic ropes, four plastic bottles, 25 plastic bags and 115 plastic cups.
However, the assessment said the impact of microplastics, pieces of broken down plastic items that are smaller than five millimetres, was less clear, with scientists divided about whether microplastics can kill people or animals, or cause developmental or reproductive problems.
"The current literature on the human health effects of microplastics is limited, although a concern for human health has not been identified at this time," the assessment said.
It called for further research.
A 2019 Deloitte study found less than one-tenth of the plastic waste Canadians produce is recycled. That meant 3.3 million tonnes of plastic was being thrown out annually, almost half of it plastic packaging.
Federal data show that in 2019, 15.5 billion plastic grocery bags, 4.5 billion pieces of plastic cutlery, three billion stir sticks, 5.8 billion straws, 183 million six-pack rings and 805 million takeout containers were sold in Canada.
This report by The Canadian Press was first published Aug. 10, 2022.
Mia Rabson, The Canadian Press
API Sees Another Surprise Build In Crude Inventories – OilPrice.com
By Julianne Geiger – Aug 10, 2022, 7:45 AM CDT
U.S. lawmakers' proposal for a new minimum tax on corporations and methane emissions fees could squeeze small oil and gas companies, according to Pioneer's CEO Scott Sheffield.
The Inflation Reduction Act, which the U.S. senate passed this week, will soon go before a House vote. If passed, thousands of small U.S. drillers could be in jeopardy, Sheffield told Bloomberg Markets: European Close this week.
According to Sheffield, the new minimum tax and methane emissions fees could ultimately wind up curtailing the number of wells that are drilled. "It may put a lot of them out of business," Sheffield explains.
As one might expect from companies with extra deep pockets, large U.S. drillers haven't been as loudly opposed to such measures as the smaller drillers. Pioneer, for one, has crafted a plan to ban routine flaring by 2025, so it would not be subject to such methane emissions fees, Sheffield said. But not all smaller players have the capital to spend on those emissions measures—and they could end up paying for it in the form of fees thanks to this new tax bill, if it passes the House.
This could pressure some of the smaller independent oil and gas companies—the mom& pop shops of the energy world—into oblivion.
The bill passed in the Senate on Sunday, and on Tuesday, Speaker of the House Nancy Pelosi said that she would ask the members of the House to pass the $430 billion Inflation Reduction Act as-is.
The legislation, which covers the topics of climate change and prescription drugs, is critical for the Democrats, who are facing tough mid-term elections in the face of skyrocketing energy prices.
U.S. gasoline prices have fallen roughly 66 cents over the past month, relieving some pressure on the Biden Administration. They are still, however, more than 80 cents higher than this time last year.
By Julianne Geiger for Oilprice.com
More Top Reads From Oilprice.com: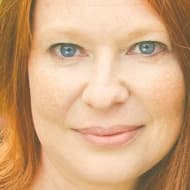 Julianne Geiger
Julianne Geiger is a veteran editor, writer and researcher for Oilprice.com, and a member of the Creative Professionals Networking Group.
How one Canadian family of five is coping with the highest inflation in years – CTV News
With inflation at a nearly 40-year high, Canadians are feeling the financial strain. In a six-part series this summer, The Canadian Press is speaking to people at different stages of life to see where they're being hit the hardest. This story details the experiences of mid-career adults and their families.
———
Myron Genyk didn't think much about the price of food a year ago.
But now the 43-year-old father of three is suffering from sticker shock as his family's grocery bill balloons.
"No. 1 is the increase in food," said Genyk, an entrepreneur from Mississauga, Ont. "My kids are growing, so they're eating more, but food prices have also shot up."
With inflation rising at its fastest pace in nearly 40 years, the cost of everything from food to gas has skyrocketed.
Canadians across the country are feeling squeezed, but big families with multiple children are at times shouldering much of the higher costs — and changing demographics and consumer patterns have left some of them more exposed to inflation than in previous generations.
Some face meteoric grocery bills to feed insatiable teens or are helping older kids pay for university or buy their first home.
Others face mounting costs related to helping aging parents.
Then there are those doing both — the so-called sandwich generation.
"Some still have kids at home and they're also helping out with aging parents," said Elena Jara, community engagement partner with insolvency firm Bromwich and Smith.
"Inflation only makes that harder."
Middle-aged adults have traditionally had the benefit of entering their prime earning years, taking some of the sting out of inflation. But as milestones for many Canadians happen later in life, this pattern is changing.
First-time homebuyers are getting older, for example, with the average age now around 36.
That means mid-career Canadians are more likely to have a big mortgage, leaving them vulnerable to higher interest rates.
Canadians are also having children later in life. Over the past five decades, the average age of a first-time mother has been steadily rising, from 22.6 in 1969 to 29.4 in 2019.
Adult children are also living longer at home. New census data found almost half of young adults in Ontario cities like Toronto, Oshawa, Windsor and Hamilton were living in the same household as at least one parent.
That leaves parents in the roughly 40 to 60 age range potentially covering more day-to-day costs or unable to downsize.
"Having a larger household with many mouths to feed would definitely increase your spending on food and make you more sensitive to food inflation," said Rebekah Young, vice-president, head of inclusion and resilience economics at Scotiabank.
Higher costs could also push Canadians in their prime earning years to curtail savings, potentially later delaying retirement to pay the bills, she said.
But inflation is even worse for low income Canadians as they spend more of their disposable income on essentials, Young said.
The situation has left Canadians feeling increasingly gloomy about their finances, according to a raft of recent surveys.
More than half of Canadians aged 55 and up said they've delayed retirement because of mounting inflation this year alone, based on respondents to a recent poll by Bromwich and Smith and Advisorsavvy.
Another survey by TransUnion Canada found 60 per cent of Canadians polled lack optimism about their household finances over the next 12 months, with almost a third concerned they won't be able to pay their bills in full in the coming months.
For Genyk, who runs his own Bay Street asset management company, he's hopeful high inflation will be a "temporary blip" on his financial path.
Still, he's feeling squeezed by higher prices.
"I'm definitely spending more money this year than I was last year on basic goods," said Genyk, CEO and co-founder of Evermore Capital Inc., a Canadian asset management company that focuses on accessible retirement investing.
"That is directly impacting how much I can save for retirement."
Inflation is also shaping his consumption habits and even changing his vacation plans.
For example, the Genyk family is planning a trip to the Rockies with their three children, ages seven, 11 and 13.
A few years ago, the family flew into Calgary and rented a van for two weeks for $1,900.
This summer, the van rental quote was $8,000.
"We got creative and found if we flew to Edmonton, we could rent a five-seater SUV there for a much more reasonable price," he said.
"Having a growing family, you also need more space. When you get a hotel room, the days of one room with a pop-up crib are done.
"All these things add up."
This report by The Canadian Press was first published Aug. 10, 2022.