Choice Properties Real Estate Investment Trust and The Daniels Corporation Partner on First Phase of Golden Mile Shopping Centre Redevelopment in Toronto – Business Wire
TORONTO–(BUSINESS WIRE)–Choice Properties Real Estate Investment Trust ("Choice Properties") (TSX: CHP.UN) announced today a new partnership with The Daniels Corporation ("Daniels") to revitalize and redevelop Phase One of its 19-acre Golden Mile Shopping Centre at 1880 Eglinton Ave. E, Toronto, adjacent to the new Eglinton Crosstown LRT.
The partnership will see the two industry leaders transform the 67-year-old shopping centre into a mixed-use, mixed-income, multi-generational and transit-oriented community. Phase One will include two condominium towers, a purpose-built market rental building, ground floor retail uses, institutional uses and office spaces. All of these uses will surround a pedestrian mews that will create a vibrant new gateway to the Golden Mile community.
The 280-acre Greater Golden Mile area, which will become home to 40,000 new residents over the next 20 years will be largely supported by the Eglinton Crosstown LRT. This significant public investment is an opportunity to drive both a physical transformation as well as a multi-sector collaborative approach to inclusive development.
Choice Properties and Daniels are poised to kick-start this transformation through the introduction of the Golden Mile Community Innovation District. Working hand-in-hand with community organizations, Local Councillor, financial and post-secondary educational institutions, the Community Innovation District will bring together the wisdom, expertise and best practices of all stakeholders. Among the collaborators are the University of Toronto Scarborough ("UTSC") and Centennial College.
UTSC will be creating a physical home in Phase One for an innovative, collaborative, and integrated college-community-university partnership – the Communiversity. Through this unique concept of the Communiversity, UTSC and Centennial College would work with community partners to enhance access to post-secondary education, foster co-learning opportunities, and facilitate the co-creation of sustainable and inclusive communities. The UTSC Institute for Globalization, Transnationalism and the Advancement of Resilient and Inclusive Suburbs and Economies (GTA-RISE) will serve as an intellectual hub where faculty, staff, students and community members will explore issues and share ideas that stimulate inclusive cultural and socio-economic development.
Centennial College has a rich history of supporting the Scarborough community, including the Golden Mile area, with its Ashtonbee Campus which opened in 1968. The Campus currently serves close to 5,000 students each academic year and is home to the School of Transportation (one of the largest automotive training centres in Canada), as well as programming from the School of Community and Health Studies. Centennial will partner with UTSC's Communiversity to create program pathways and unique training opportunities to support the vision of the Community Innovation District.
Additional Innovation District collaborations include a 9,000 square foot state-of-the-art BMO branch, representing a landmark for financial services for the Greater Golden Mile community. This flagship branch will serve as a hub for helping entrepreneurs finance new businesses, assisting customers with growing their financial literacy, and connecting members of the community with the financial products and services that enable them to make real financial progress.
Choice Properties is a leading Real Estate Investment Trust that creates enduring value through the ownership, operation and development of high-quality commercial and residential properties. Choice Properties believes in creating healthy, resilient communities and being a long-term partner to the tenants and communities it serves. Daniels is a recognized 'city builder' and industry leader with over 37 years developing communities and homes for people of all ages and income levels. This collaboration with Choice Properties will leverage best practices from Daniels' fifteen years of experience leading the Regent Park Revitalization.
This is the second development partnership between Choice Properties and Daniels. The first joint venture community is under construction at the Mount Pleasant GO Station in Brampton. Called MPV, this transit-oriented community is comprised of a 25-storey market rental tower, and 147 condominium suites and townhomes that will be going on sale in fall 2021.
Supporting multimedia assets for the Golden Mile Shopping Centre Redevelopment can be found here.
QUOTES
"I have always believed that businesses have an opportunity, and responsibility to create positive change in the communities they serve. That is exactly what we are aspiring to do as we partner with The Daniels Corporation on this transformational development." – Galen G. Weston, Chairman and CEO, George Weston Limited
"We have long recognized the importance of the Golden Mile as an opportunity to make a significant impact, not just within our 19-acres, but on the much broader aspiration to positively influence the entire area for generations today and tomorrow. The future redevelopment of these lands and the Golden Mile neighbourhood as a whole is about building a complete community. We are thrilled to partner with Daniels, a city builder that shares Choice Properties' commitment to creating healthy, resilient communities through a community-based approach to development." – Rael Diamond, President and CEO of Choice Properties REIT
"Our partnership with Choice Properties, and this collaboration with residents, Local Councillor, community organizations and post-secondary and financial institutions will catalyze the transformation of the entire area. Working together, we believe that Scarborough will re-emerge as an inclusive and powerful engine of prosperity, where a spirit of collaboration and community shines brightly, and where everyone has an opportunity to live, work, learn, shop, grow and thrive." – Mitchell Cohen, President and CEO of The Daniels Corporation
"The University of Toronto Scarborough is excited about this dynamic opportunity to co-design and co-inhabit a mutually supportive community for the 21st century, right here in the Golden Mile. As an educational partner we are committed to doing our part to support cultural and socioeconomic innovations and transformations that are truly inclusive, resilient and sustainable, thereby enabling all members of our communities to thrive. The Golden Mile Community Innovation District promises to be a global showcase and exemplar of how to reinvent suburbs for the good of all, and our scholars and learners look forward to sharing the knowledge gained and the lessons learned with other educators and communities in Canada and around the world." – Professor Wisdom Tettey, Vice-President and Principal, University of Toronto Scarborough
"Galvanized by our institutional vision – 'transforming lives and communities through learning' – Centennial College is deeply committed to empowering and strengthening the communities in which we serve. Hence our delight to have been asked to be a founding partner in the creation of this new Community Innovation District, an area of Scarborough that we have served since the opening of our Ashtonbee Campus in 1968. The project speaks volumes to the foresight and strength of the vision – embedding higher education activities into the very fabric of the community, while generating further potential to transform lives and communities through learning." – Dr. Craig Stephenson, President and CEO of Centennial College
"The Greater Golden Mile is on the cusp of extraordinary growth. When the Inclusive Local Economic Opportunity (ILEO) initiative first started working with GTA business leaders and local stakeholders to test innovative ways to ensure that significant economic opportunities created by the growth of a community would be shared in the community, it was with the conviction that all residents should benefit from redevelopment. This project is ILEO in action and demonstrates how we can work together in new ways to find local solutions that bridge the income gap and build stronger neighbourhoods." – Darryl White, Chief Executive Officer, BMO Financial Group
– 30 –
About Choice Properties Real Estate Investment Trust
Choice Properties (www.choicereit.ca) is a leading Real Estate Investment Trust that creates enduring value through the ownership, operation and development of high-quality commercial and residential properties. We believe that value comes from creating spaces that improve how our tenants and communities come together to live, work, and connect. We strive to understand the needs of our tenants and manage our properties to the highest standard. We aspire to develop healthy, resilient communities through our dedication to social, economic, and environmental sustainability. In everything we do, we are guided by a shared set of values grounded in Care, Ownership, Respect and Excellence.
About The Daniels Corporation
The Daniels Corporation (www.danielshomes.ca) is one of Canada's pre-eminent builders/developers, building more than 30,000 new homes across the Greater Toronto Area for over 37 years. Daniels is the developer of TIFF Bell Lightbox and the City of the Arts community on Toronto's East Waterfront. Among its many initiatives, Daniels was chosen to partner with Toronto Community Housing to revitalize 53 of the 69 acres in Toronto's Regent Park. Understanding that quality of life is created by much more than physical buildings, Daniels goes above and beyond to integrate building excellence with opportunities for social, cultural and economic well-being. As part of this effort, Daniels is committed to integrating affordable homes into its communities across the GTA through innovative programs and partnerships with non-profit organizations to help address significant affordable homeownership and rental needs in today's market.
British Columbia tackles innovation investment gap – The Globe and Mail
The B.C. government will create its own investment fund to help promising B.C. companies scale up and keep jobs here at home, as part of its post-pandemic recovery plan.
The InBC strategic investment fund, announced in Monday's Throne Speech, will be administered by a new Crown corporation. The initiative is designed to respond to concerns that the province's world-leading innovations in sectors such as life sciences are consistently flowing to other jurisdictions with better investment climates.
The Throne Speech, read by Lieutenant-Governor Janet Austin, offers a self-congratulatory account of the government's response to the health and economic challenges brought by COVID-19 over the past year, and acknowledges that the province is still in the grips of the pandemic. But it also focuses on plans to rebuild the economy.
"We open this sitting of the legislature at a turning point in our fight to end the pandemic," she read. "The threat of new variants means we cannot relax, even as your government accelerates the largest mass-immunization program in B.C.'s history."
Ms. Austin cited the province's contributions to the global effort to fight COVID-19, noting that its life-sciences companies have helped develop a vaccine and a treatment for the virus, as well as the development of an ICU ventilator for use in Canadian hospitals.
"Their work will not only help bring us out of the pandemic, it will position our province for success in the years ahead," she said.
The speech predicts the province will find continued growth in trade. "Global markets are changing in ways that offer significant opportunities for B.C.'s goods and services. Prices are expected to continue to reflect environmental, social and governance aspects of production," it states. "British Columbia firms will be able to take advantage of a premium paid for inclusive and sustainable products."
But leaders in health sciences and the high-tech sectors have noted that B.C., while it excels in research and development, fails to foster a business environment where those innovations can stay and grow.
Quebec and Ontario have helped secure life sciences investments by partnering with Ottawa to offer incentives. Most recently, the global pharmaceutical giant Sanofi unveiled its plans to build an influenza vaccine manufacturing facility in Toronto, after the federal government and the province of Ontario committed to invest close to half a billion dollars in the project.
The B.C. government provided no detail on the new investment fund on Monday, and it is unclear how the new agency will assist. "This new strategic fund will help promising B.C. companies scale up, anchor talent – keeping jobs and investment at home in British Columbia," it reads.
It also promises additional funding to address the challenges that COVID-19 has exposed for the homeless, for health care and for seniors in long-term care. "In the year ahead, your government will continue to improve care for seniors by hiring thousands of new workers for long-term care and fixing the cracks COVID-19 has exposed."
The Throne Speech also promises initiatives to assist British Columbians who struggle with the cost of living. The budget, which will be introduced on April 20, will include funds to help get thousands of rental homes built throughout the province, and will expand access to the province's $10-a-day daycare spaces.
The government is also promising changes to its vehicle insurance rates through the Insurance Corporation of B.C. ICBC will deliver a 20-per-cent cut to car insurance rates, in addition to the COVID-19 rebate that was issued earlier this year.
We have a weekly Western Canada newsletter written by our B.C. and Alberta bureau chiefs, providing a comprehensive package of the news you need to know about the region and its place in the issues facing Canada. Sign up today.
eBay Is Helping Gen-Y and Gen-Z Get Their Investment Kicks
At a time when Sotheby's is auctioning off rare sneakers, you know the nature of investing has changed. Those changes are coming as Generations Y and Z are looking to invest in what they love, while changing the nature of what investment-grade goods look like.
eBay, for one has been leading the charge and looks to remain the go-to agent for its monetization. And, to combat counterfeiting while supporting the segment's growth, the online marketplace is innovating. eBay has begun a series of pop-up authentication events, intended to give their collectors and sellers a new source to both authenticate and value their rare kicks, as well as high-end watches, and collector cards.
Sneakers and watches are two of eBays most popular luxury categories. There are more than a half-million sneaker listings on eBay, and over 165,00 luxury watches listed on any given day. And over the past year the marketplace saw a 10 percent increase for high-end time pieces like Rolex, whose sales have jumped 60 percent since 2019.
Authentication Station
The on-site authentication events are an extension of the recently expanded "Authentication Guarantee" services that eBay offers, utilizing an independent team of industry experts. It's the same group that authenticated a $1 million pair of 1985 Air Jordon 1's, signed by non-other than the "Air-apparent" himself.
The program first launched in LA's Koreatown, back in November 2020 in a vintage, fifties-looking converted gas station. Participants handed the goods off to an attendant, who brought the items in to the inspection teams. The process was in full view via large outside screens, and successful assessments earned an eBay Authentication Guarantee. Participants were able to receive "on the spot" offers or elected to list the items themselves.
The East-Hollywood, LA experiment was successful enough to replicate. And pop-up authentication events took place this past Friday and Saturday in Atlanta. They are expected to again be replicated in Las Vegas, Seattle, Nashville, and Austin in coming weeks. Admissions to the events are free, without an appointment.
Playing A New Card
In a parallel effort, by late April eBay will add an imaging listing tool to its mobile app, designed to facilitate more efficient listings of trading cards. This is another category that has evolved from mere collecting to high-buck investing.
Beginning in late April 2021, eBay plans to launch an image listing tool in its mobile app to initially support Magic the Gathering cards and ultimately Pokémon and Yu-Gi-Oh! as well.  Users will point their camera at the card and hold to scan. A list of possible matches will pop-up, along with details on game name, title, card set, number and rarity. After tapping the closest match, the user can add their details and pricing to post. eBay plans to add other collectable and trading cards to the offering later in 2021.
Source: – Forbes
Joe Biden tax plan affect US investment in Ireland?
Wander around Dublin's Grand Canal Quay and you get a sense of how successful the Republic of Ireland has been in attracting US technology companies.
Google has its international headquarters across a campus of offices and will soon have more space nearby at the Boland's Mill development.
Just across the canal, Facebook has its international HQ with Tripadvisor and AirBnB close by.
Stripe, the United States-based payments firm, could soon be in the area.
Last month its Irish founders said they're planning about 1,000 new jobs in Ireland.
But there's now a risk that the pipeline of investment from the US could dry up if President Joe Biden can lead a major change to global tax rules.
Irish tax advantage under threat
In among those tech company HQs in Dublin's docklands, you will also find the offices of the lawyers and accountants who help US firms use Ireland's tax system to reduce their global tax bills.
For the last 20 years Ireland has had a simple message: invest here and you will pay just 12.5% tax on your Irish profits.
That compares favourably to headline corporation tax rates of 19% in the UK, 30% in Germany and 26.5% in Canada.
It is an article of faith in Irish politics that the 12.5% rate has been vital to attracting US investment.
But that tax advantage could be seriously undermined if President Biden gets his way.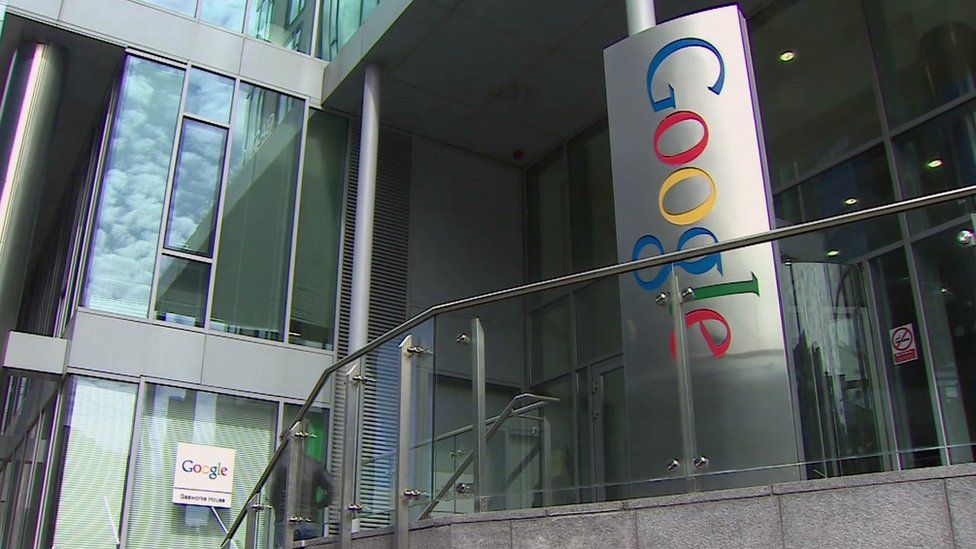 The most striking of his proposals – and the one of most consequence for Ireland – is for a global minimum corporate tax rate.
The US Treasury Secretary Janet Yellen has suggested a 21% minimum rate.
"We are working with G20 nations to agree to a global minimum corporate tax rate that can stop the race to the bottom," she said in a speech last week.
What would it mean for Ireland's economy?
Essentially that would mean if a company paid tax at the lower Irish rate, then the US (or other countries) could top up that company's tax in their jurisdiction to get it to the global minimum.
So if a US company had a presence in Ireland primarily for the tax advantage, that advantage would disappear.
This is a matter of urgency for the Biden administration because it is planning to raise corporate taxes at home and would prefer not to see more tax revenues leaking to other countries.
Peter Vale, tax partner with accounting firm Grant Thornton in Dublin, thinks a global minimum rate is now an inevitability.
"If you'd asked me six months ago I'd have been quite sceptical, there was a lot of opposition," he said.
"But it's now moving by the day and, with the US behind it with its plans, I think we're going to arrive at some sort of global consensus."
He said the key issue for Ireland becomes the level at which the rate is set.
"I don't think 21% is where it will land, I suspect it will be somewhere in the teens."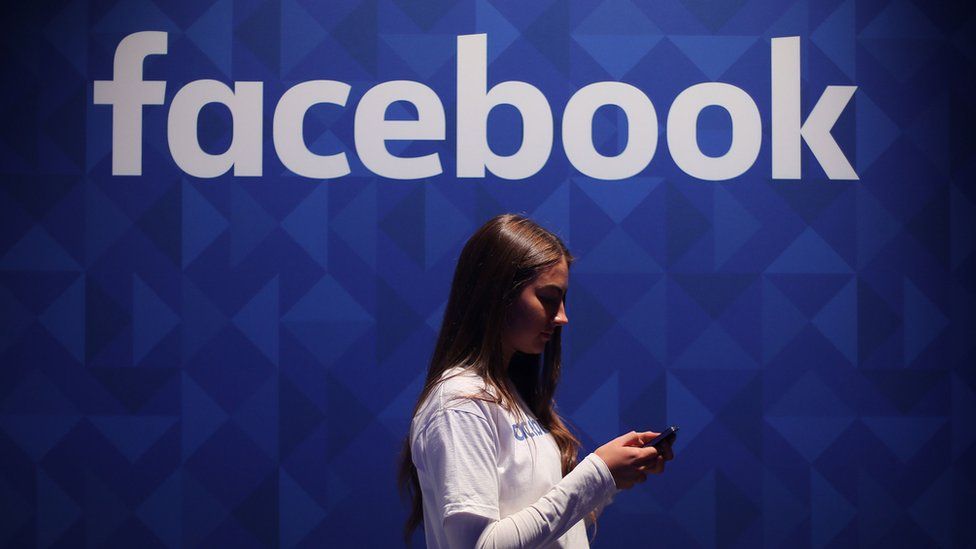 Other details will be important too: "Exactly how will you work out what the rate is a company is paying in Ireland and what does that mean in terms of any top up? The detail becomes pretty critical."
The Biden proposals have reinvigorated work which is being led by the OECD (Organisation for Economic Co-operation and Development), an intergovernmental economic organisation.
It began a project known as Base Erosion and Profit Shifting (BEPS) in 2013, which aims to mitigate tax loopholes which currently allow companies to shift profits from higher tax countries to lower tax countries like Ireland.
'Intention to target Ireland'
Perhaps ironically Ireland appears to have been a major beneficiary of some of the early outcomes of the BEPS project.
The country's corporation tax receipts have soared from about €4bn (£3.5bn) in 2013 to around €12bn (£10.5bn) in 2020.
That is the principle that companies should declare their profits in the location where they have real operations or activities.
"Countries like Ireland have been a huge winner from BEPS mark one," he said.
"The objective was to align profit with substance and we actually are one of the countries where these companies have substance, whether it be pharmaceuticals, computer chips, medical devices and the ICT companies.
"I think when countries in the G7 looked at this they thought 'that's not quite what we wanted' – maybe the intention was to target countries like Ireland, not benefit them."
When could we see an impact?
In the next round of BEPS, with the US on board, those other rich countries are more likely to get what they want at Ireland's expense.
But even if President Biden can agree the reforms at home and abroad, how quickly would that have an impact in Ireland?
Mr Coffey thinks any negative effects would not be instant because tax is not everything.
"Are the ICT companies likely to head off around the world, scattering their headquarters to various different cities?" he said.
"There are benefits to being co-located. At least in the medium term we are not likely to see a huge shock."
That is echoed by the IDA (Industrial Development Authority), the inward investment agency, which points to Ireland's workforce and significant clusters of specialisation in areas like medical technology and pharmaceuticals.
The IDA also sees the Brexit angle, pointing out that Ireland, unlike its UK neighbour, is part of the EU's single market.
In a statement, it said: "Ireland is at the heart of Europe. Ireland's continued commitment to the EU is a core part of Ireland's value proposition to foreign investors, offering a base to access the European Single Market and to grow their business.
"Ireland also benefits from free movement of people within the EU, giving businesses located in Ireland access to a European labour market."
This week a government spokesman said: "Ireland is aware of the US proposals.
"We are constructively engaging in these discussions, and will consider any proposals carefully noting that political level discussions on these issues have not yet taken place with the 139 countries involved in this process."
Source: – BBC News