Clandestine haircuts and manicures: underground economy a pandemic problem – CollingwoodToday.ca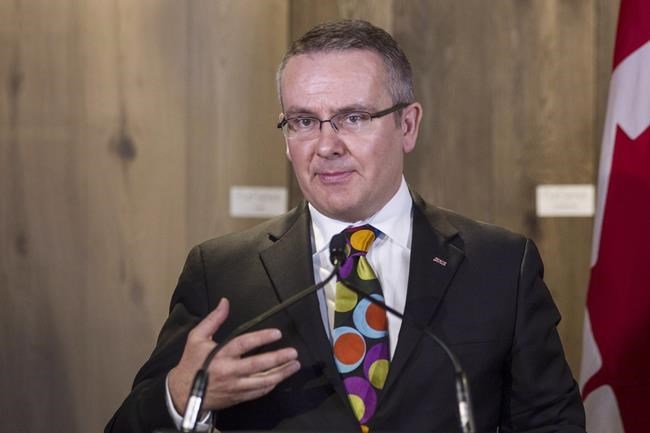 An underground economy that's expanded during Ontario's stay-at-home order hurts public finances and could be contributing to the spread of COVID-19, public health officials and experts said.
Bylaw officers in one of the province's COVID-19 hot spots have issued dozens of fines for businesses operating against public health orders in York Region.
"We're seeing an increase in underground activity," said Dr. Karim Kurji, the region's medical officer of health. "We do get anecdotal reports of people using their basements to carry out their particular trades, and we would much rather that this be done openly, with all the appropriate precautions put in place."
The health region knows of at least one instance where a virus variant was spread after a nail technician visited customers' homes to perform services, Kurji said, though the health unit lacks precise data on how widespread the issue is, given the businesses' underground nature.
A browse through Facebook Marketplace, the tech giant's online classifieds service, shows numerous listings for haircuts, manicures and eyelash extensions — all services that are verboten in regions under a stay-at-home order or in the grey-lockdown phase of the province's reopening plan.
"In your home or mine!" one listing proclaims.
The Canadian Press reached out to a number of those offering such services but none agreed to be interviewed.
The top doctor in Niagara Region, which is currently in the grey-lockdown phase of reopening, said he is also aware of some businesses operating under the table in an effort to skirt public health rules.
"Such operations are very much a risk of transmission given their rejection of provincial and local measures to protect our populations and economy from COVID-19," Dr. Mustafa Hirji said in an emailed statement.
Catherine Connelly, a professor of organizational behaviour at McMaster University's DeGroote School of Business, said the underground economy has long been an issue.
Statistics Canada valued the nation's underground economy at $61.2 billion in 2018, or roughly 2.7 per cent of the GDP.
Connelly said that's likely grown due to the pandemic, which has also made the consequences of bending the rules far more serious.
"People don't think of the broader consequences of something simple like a haircut or home renovations," she said.
It poses challenges for contact tracers, who may have trouble getting the truth out of someone who tested positive for COVID-19 after frequenting illicit barbershops, Connelly said.
There are economic implications too, she noted.
"We desperately need the tax revenue. As a society, this is how we function that we get to have nice things like hospitals, and schools and stuff like that, but it's never top of mind," she said.
Connelly said she's hopeful that the province's reopening will drive some people back to the up-and-up.
"With the relaxing of some of the rules, I think some of the underground economy has evaporated," she said. "But I think some people also got used to it during the lockdown periods and this might just carry on indefinitely."
The head of a small-business industry group said he doesn't believe the issue is widespread, but he understands why some business owners may have felt compelled to go on operating contrary to public health rules.
"Some of the rules are so nonsensical that I can understand why some business owners may be choosing to take the law into their own hands," said Dan Kelly, CEO of the Canadian Federation of Independent Businesses.
"But that would be a pretty big risk to the future of their business to do that."
This report by The Canadian Press was first published Feb. 19, 2021.
Nicole Thompson, The Canadian Press
One year into pandemic, sky begins to clear over U.S. economy – The Guardian
By Ann Saphir and Howard Schneider
SAN FRANCISCO/WASHINGTON (Reuters) – Despite the U.S. economy's near miss with a depression last year and an ongoing coronavirus pandemic that has brought travel to a virtual halt, Jeff Hurst, the chief executive of vacation rental firm VRBO, sees a boom on the horizon.
"Every house is going to be taken this summer," Hurst said, as the expected protection from vaccines arrives in step with warmer weather, unleashing a cooped-up population with record savings stashed away. "There's so much built-up demand for it."
That sort of bullish sentiment has increasingly taken root among executives, analysts and consumers who see the past year of comparative hibernation – from the government-ordered business closings last spring to continued risk avoidance by the public – giving way to a cautious re-emergence and green shoots in the economy.
Graphic: Retail in real time – https://graphics.reuters.com/USA-ECONOMY/REOPEN/yxmvjxkdjvr/chart.png
Data from AirDNA, a short-term rental analytics firm, showed vacation bookings https://tmsnrt.rs/3uxQ1Wi for the end of March, which traditionally coincides with college spring breaks, are just 2% below their pre-pandemic level. Employment openings on job site Indeed are 4% above a pre-pandemic baseline. Data on retail foot traffic, air travel and seated diners at restaurants have all edged up.
And economists' forecasts have risen en masse, with firms like Oxford Economics seeing a "juiced-up" economy hitting 7% growth this year, more typical of a developing country.
Graphic: A historic lifeline – https://graphics.reuters.com/USA-ECONOMY/FORECASTS/azgpoezwbpd/chart.png
In a symbolic milestone, Major League Baseball teams took to the field on Sunday, as scheduled, for the first games of the spring training season. Crowds were required to observe social distancing rules and limited to around 20% of capacity, but MLB has a full schedule penciled in following a truncated 2020 season that did not begin until July and saw teams playing in empty stadiums.
Graphic: Oxford Economics Recovery Index – https://graphics.reuters.com/USA-ECONOMY/OXFORDINDEX/yzdvxqzmkpx/chart.png
DEPRESSION DODGED
As of Feb. 25, about 46 million people in the United States had received at least their first dose of a COVID-19 vaccine – still less than 15% of the population and not enough to dampen the spread of a virus that has killed more than half a million people in the country, according to the U.S. Centers for Disease Control and Prevention.
The emergence of coronavirus variants poses risks, and a return to normal life before immunity is widespread could give the virus a fresh foothold.
Nor is optimism global. The European short-term rental market, for example, is suffering, with tens of thousands of Airbnb offerings pulled. Up to one-fifth of the supply has disappeared in cities like Lisbon and Berlin, as owners and managers adjust to a choppy vaccine rollout and doubts about the resumption of cross-border travel.
In the United States, the vaccine rollout and a sharp decline in new cases has produced an economic outlook unthinkable a year ago when the Federal Reserve opened its emergency playbook in a terse promise of action and Congress approved the first of several rescue efforts.
Graphic: The third wave breaks – https://graphics.reuters.com/USA-ECONOMY/REBOUND/xklpyojjepg/chart.png
The fear then was years of stunted output similar to the Great Depression of the 1930s, while some projections foresaw millions of deaths and an extended national quarantine. Instead, the first vaccines were distributed before the end of 2020, and a record fiscal and monetary intervention led to a rise in personal incomes, something unheard of in a recession.
"We are not living the downside case we were so concerned about the first half of the year," Fed Chair Jerome Powell told lawmakers on Wednesday. "We have a prospect of getting back to a much better place in the second half of this year."
'ROCK ON'
U.S. gross domestic product, the broadest measure of economic output, may top its pre-pandemic level this summer, approaching the "V-shaped" rebound that seemed unrealistic a few weeks ago.
That would still mean more than a year of lost growth, but nevertheless represents a recovery twice as fast as the rebound from the 2007-2009 recession.
Jobs have not followed as fast. The economy remains about 10 million positions short of where it was in February 2020, and that hole remains a pressing problem for policymakers alongside getting schools and public services fully reopened.
It took six years after the last recession to reach the prior employment peak, a glacial process officials desperately want to shorten.
While recent months have seen little progress, the outlook may be improving. Treasury Secretary Janet Yellen said in mid-February the country had a fighting chance to reach full employment next year.
It may take more than vaccines, however. Officials are debating how fully and permanently to rewrite the rules of crisis response – and specifically how much and what elements of the Biden administration's proposed $1.9 trillion rescue plan to approve.
Fiscal leaders last year cast aside many old totems, including fear of public debt and a preoccupation with "moral hazard" – the bad incentives that generous public benefits or corporate bailouts can create. For Republicans, that meant approving initial unemployment insurance benefits that often exceeded a laid-off worker's salary; for Democrats, it meant aiding airlines and temporarily relaxing banking regulations.
It worked, and so well that an odd consortium of doubters has emerged to question how much more is necessary: Republicans arguing help should be aimed only at those in need, and some Democrats worrying that so much more government spending in an economy primed to accelerate may spark inflation or problems in financial markets.
If the outlook is improving, however, it's in anticipation that government support will continue at levels adequate to finish the job.
"Rock on," Bank of America analysts wrote in a Feb. 22 note boosting their full-year GDP growth forecast to 6.5%, an outcome premised on approval of $1.7 trillion in additional government relief, "unambiguously positive" health news, and stronger consumer data. Given all that, "we expect the economy to accelerate further in the spring and really come to life in the summer."
And the view back at VRBO? In most prime vacation spots, Hurst said, "You won't be able to find a home."
Graphic: Business sales outlook improves – https://graphics.reuters.com/USA-ECONOMY/REBOUND/xklvyoonnvg/chart.png
(Reporting by Howard Schneider; Editing by Dan Burns and Paul Simao)
Pandemic Binge Helped Turkish Economy Outperform Most Peers – BNN
(Bloomberg) — Turkey's economy outperformed all but one major competitor in the final quarter, as rate cuts and a spending-and-credit binge beat back pandemic restrictions even as the lira collapsed.
Gross domestic product rose 5.9% from a year earlier, more than all G-20 nations except China. The median of 20 forecasts in a Bloomberg survey was for 6.9% growth. The seasonally and working day-adjusted figures showed an expansion of 1.7% in the last quarter from the previous three months. The economy grew 1.8% in 2020.
The growth push weakened the currency by 20% in 2020 and kept headline inflation in double digits for the entire year. The data expose the challenge facing central bank Governor Naci Agbal as he looks to cool growth and restore price stability without triggering a steep slowdown in activity and a jump in unemployment.
The government had pushed banks to ramp up lending to help businesses and consumers ride out the Covid emergency. The credit boom was coupled with a front-loaded easing cycle that helped prime the economy.
Agbal raised the benchmark interest rate by a cumulative 675 basis points to 17% following his appointment in November, signaling a return to more market-friendly monetary policy. The lira has strengthened 15% since his appointment.
The International Monetary Fund raised its growth forecast for Turkey's economy to 6% in 2021 amid the coronavirus vaccine rollout, while warning the pandemic response worsened pre-existing financial risks despite leading to a strong rebound in economic activity.
"With some stability in the currency market, Turkish exporters can finally enjoy the price competitiveness accumulated over recent years," said JPMorgan Chase & Co.'s London-based analyst Yarkin Cebeci. "Depending on the pace of vaccinations, tourism will most probably be stronger than last year as well."
©2021 Bloomberg L.P.
There's good economic news on the horizon, and that's rattling markets. Wait, what? – CBC.ca
The first signs that the world is winning the battle with COVID-19 has sparked great news for the global economy as the number vaccinated grows and the death rate falls.
Once shops and factories reopen, once people trapped working from home are finally set free to spend on restaurant meals and travel, sharing the savings they couldn't spend during lockdown, that recirculation of money is the very thing that will make economies strong.
So it is fair to ask why stock markets tumbled on Thursday — the Dow and the Toronto market were down again Friday — if the economy is recovering.
As Jim Reid, research strategist at Deutsche Bank told the Financial Times last week it "proved to be nothing short of a rout in global markets, with the sell-off in sovereign bonds accelerating as investors looked forward to the prospect of a strengthening economy over the coming months."
A global rout in markets, a sell-off in bonds, all due to the prospect of a strengthening economy? The explanation involves the uncertainty of where interest rates go from here if a post-COVID-19 economy gets cooking.
The market not the economy
But the first step in understanding the paradox is remembering that "The stock market isn't the economy," as now-U.S. Treasury Secretary Janet Yellen once said.
Over the long haul, there is no question that a strong and growing economy adds to the value of the companies that operate within it. A study of 17 advanced economies by researchers at the University of Bonn showed that over the long term, total stock market values climb with gross domestic product.
But as we clearly saw last year when the U.S. stock markets hit record highs even as GDP shrank more than it had in 70 years, that relationship is not perfectly in sync.
In both Canada and the U.S., central banks have expressed confidence that the economy will grow strongly this year and next. Not only that, but to help put people back to work, both Bank of Canada governor Tiff Macklem and Fed Chair Jerome Powell have promised to keep interest rates low until there are clear signs the employment and business activity have recovered.
So everyone seems to agree the economy will grow stronger. But while central banks try to hold rates down, there are increasing signs that the private investors in the bond market are anticipating rates will rise, making existing bonds worth less.
Interest rates rising?
Bonds are not generally the subject of supper table conversation in Canadian households, but the interest rates set in bond markets affect Canadians in many ways, including the rate you pay for your mortgage. According to mortgages brokers Rate Spy there are early signs that mortgage prices may be following bond yields up.
The key point to understand the role of bonds in the rising economy is one of the things people often find most confusing about them: existing bonds fall in value as interest rates rise. (For more explanation of how that works and why bonds matter, this previous column serves as a primer.)
As Reuters reported on Friday, "from the United States to Germany and Australia, government borrowing costs on Friday were set to end February with their biggest monthly rises in years as expectations for a post-pandemic ignition of inflation gained a life of their own."
Economists are divided over whether low interest rates set by central banks and large injections of cash into the economy announced by governments will lead to inflation. Macklem has offered a pretty firm "no" but it appears that last week, the mass of global bond traders appeared to disagree with the Bank of Canada governor and voted with their money. On Friday some suggested the shift in bonds was actually due to technical factors.
Confusingly, the bond market's anticipation of inflation — if that's what it is — is a vote of confidence in the future, because traders think consumers and businesses will want to buy more goods and services, driving up their prices.
Speculation vs. fundamentals
As to why stocks fell in response, there are a number of possible reasons, especially in a market where some fear a growing stock bubble. One is that higher bond prices increase the cost of borrowing for companies that raise money in the bond market. Another is that companies must compete with bonds in the money they pay out in dividends. Both cut into profits.
But perhaps most interesting is the idea that stock markets are going through a transition from speculative casino-style investing, where people buy more because they see prices go up (and vice versa) to one based on actual return.
"Markets are increasingly dominated by price action. The more price falls, the more they sell," James Athey, an investment manager with Aberdeen Standard Investments told the Wall Street Journal last week. "The problem is that not every investor is a fundamental investor."
In a market where traders have been making bets on bitcoin with no earnings at all or companies that have so far failed to cover their costs, a switch to "fundamental" investing where valuations are based on what a company is likely to earn in a surging economy could lead to greater market stability in the longer term. But there may be a rough patch first.
Follow Don Pittis on Twitter @don_pittis