Clandestine haircuts and manicures: underground economy a pandemic problem – CollingwoodToday.ca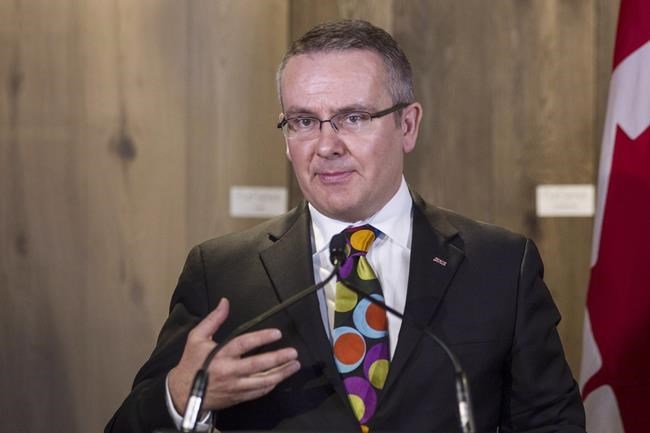 An underground economy that's expanded during Ontario's stay-at-home order hurts public finances and could be contributing to the spread of COVID-19, public health officials and experts said.
Bylaw officers in one of the province's COVID-19 hot spots have issued dozens of fines for businesses operating against public health orders in York Region.
"We're seeing an increase in underground activity," said Dr. Karim Kurji, the region's medical officer of health. "We do get anecdotal reports of people using their basements to carry out their particular trades, and we would much rather that this be done openly, with all the appropriate precautions put in place."
The health region knows of at least one instance where a virus variant was spread after a nail technician visited customers' homes to perform services, Kurji said, though the health unit lacks precise data on how widespread the issue is, given the businesses' underground nature.
A browse through Facebook Marketplace, the tech giant's online classifieds service, shows numerous listings for haircuts, manicures and eyelash extensions — all services that are verboten in regions under a stay-at-home order or in the grey-lockdown phase of the province's reopening plan.
"In your home or mine!" one listing proclaims.
The Canadian Press reached out to a number of those offering such services but none agreed to be interviewed.
The top doctor in Niagara Region, which is currently in the grey-lockdown phase of reopening, said he is also aware of some businesses operating under the table in an effort to skirt public health rules.
"Such operations are very much a risk of transmission given their rejection of provincial and local measures to protect our populations and economy from COVID-19," Dr. Mustafa Hirji said in an emailed statement.
Catherine Connelly, a professor of organizational behaviour at McMaster University's DeGroote School of Business, said the underground economy has long been an issue.
Statistics Canada valued the nation's underground economy at $61.2 billion in 2018, or roughly 2.7 per cent of the GDP.
Connelly said that's likely grown due to the pandemic, which has also made the consequences of bending the rules far more serious.
"People don't think of the broader consequences of something simple like a haircut or home renovations," she said.
It poses challenges for contact tracers, who may have trouble getting the truth out of someone who tested positive for COVID-19 after frequenting illicit barbershops, Connelly said.
There are economic implications too, she noted.
"We desperately need the tax revenue. As a society, this is how we function that we get to have nice things like hospitals, and schools and stuff like that, but it's never top of mind," she said.
Connelly said she's hopeful that the province's reopening will drive some people back to the up-and-up.
"With the relaxing of some of the rules, I think some of the underground economy has evaporated," she said. "But I think some people also got used to it during the lockdown periods and this might just carry on indefinitely."
The head of a small-business industry group said he doesn't believe the issue is widespread, but he understands why some business owners may have felt compelled to go on operating contrary to public health rules.
"Some of the rules are so nonsensical that I can understand why some business owners may be choosing to take the law into their own hands," said Dan Kelly, CEO of the Canadian Federation of Independent Businesses.
"But that would be a pretty big risk to the future of their business to do that."
This report by The Canadian Press was first published Feb. 19, 2021.
Nicole Thompson, The Canadian Press
Canadian first quarter industry capacity use rises to 81.7%
Canadian industries ran at 81.7% of capacity in the first quarter of 2021, up from a upwardly revised 79.7% in the fourth quarter of 2020, Statistic Canada said on Friday.
The increase in the first quarter was driven by gains in construction and in mining, quarrying, and oil and gas extraction.
Following are the rates in percent:
Q1 2021 Q4 2020 (rev) Q4 2020 (prev)
Cap. utilization 81.7 79.7 79.2
Manufacturing 76.5 76.7 76.2
NOTE: Economists surveyed by Reuters had forecast a first quarter rate of 80.6% capacity utilization.
(Reporting by Steve Scherer, editing by Dale Smith (steve.scherer@tr.com))
UK, Canada agreed to redouble efforts for trade deal
British Prime Minister Boris Johnson and Canadian Prime Minister Justin Trudeau agreed on Friday to redouble their efforts to secure a trade agreement as soon as possible to unlock such a deal's "huge opportunities".
"The leaders agreed a comprehensive Free Trade Agreement between the UK and Canada would unlock huge opportunities for both of our countries. They agreed to redouble their efforts to secure an FTA (free trade agreement) as soon as possible," Downing Street spokesperson said in a statement.
"They discussed a number of foreign policy issues including China and Iran."
(Reporting by Guy Faulconbridge, writing by Elizabeth Piper)
Greater pricing power to help Canadian exporters withstand loonie surge
A stronger Canadian dollar is usually seen hurting exporters, but the nature of the global economic recovery could help firms pass on their higher costs from the currency to customers, leaving exporters in less pain than in previous cycles.
Exports account for nearly one-third of Canada's gross domestic product, compared with about 12% for the United States, making Canada's economy more sensitive to a stronger currency, with the loonie trading near a six-year high versus the U.S. dollar.
But exporters could remain more competitive than usual after the COVID-19 pandemic led to a surge in the amount of money available for consumer spending, bolstered by government support measures. A global shortage of goods, due to supply chain disruptions, could also help.
"The appreciation that we are seeing in the currency now is less of an issue than in most other appreciations that we have seen," said Peter Hall, chief economist at Export Development Canada.
"There are not enough goods and services available to satisfy the demands of the marketplace at the moment. And in that case there is probably pricing power," Hall added.
The prices that Canadian manufacturers charge for their products increased at a record pace in May, while activity climbed for the 11th straight month, data from IHS Markit Canada showed last week.
Canada's major exports include autos, oil and other commodities. With commodity prices soaring, the Canadian dollar has been the top performing Group of 10 currency this year, advancing 5% against the U.S. dollar.
It hit a six-year high near 1.20 per greenback, or 83.33 cents U.S., last week. The Bank of Canada has said that further appreciation could weigh on the economy.
The loonie traded close to parity for much of the 2007 to 2013 period, contributing to a slow recovery for Canada's exports from the global financial crisis.
"What (business) was left behind after that period of an overvalued currency was relatively strong," said Doug Porter, chief economist at BMO Capital Markets.
That reduces the risk of a "hollowing out" of the sector during the current episode of currency strength, Porter said.
At Magna International Inc, a major Canadian producer of auto parts, global diversification of its operations helps protect against currency strength.
"Movements in the Canadian dollar have become relatively less impactful to our overall business," a company spokesperson said in an email to Reuters. "Increased global economic activity, and in particular global light vehicle production is a more important factor to our outlook."
For now, the greater concern for manufacturers could be the reduced and more costly supply of inputs, such as semiconductor microchips, as well as the lengthy closure of the U.S. border.
"The challenge we have faced as an industry is the movement of personnel," said Brian Kingston, chief executive of the Canadian Vehicle Manufacturers' Association (CVMA). "If a piece of equipment on the line goes down, you may need to bring in someone from Michigan."
For some industries, those logistical issues and the stronger Canadian dollar could be trivial compared to the jump in commodity prices.
"Under normal circumstances, a rising Canadian dollar would hinder the competitiveness of Canadian exports, but the way ag (agriculture) markets have risen overall, it's a moot point," said Lorne Boundy, merchandiser for Winnipeg-based crop handler Paterson Grain.
(Reporting by Fergal Smith; additional reporting by Allison Lampert in Montreal, Rod Nickel in Winnipeg and Shreyasee Raj in Bengaluru; Editing by Denny Thomas and Jonathan Oatis and Kirsten Donovan)