Climate crisis behooves Canadian media to craft better response to disinformation – Straight.com
(Warning: this commentary is longer than what often appears on media websites.)
On Boxing Day, I read an enlightening essay by NYU journalism professor Jay Rosen about the mainstream U.S. media.
It highlighted the "strategic blindness" of NBC political director and Meet the Press host Chuck Todd and others in dealing with the Trump administration and the Republican Party.
Rosen described Todd's response to the onslaught of lies as "malpractice" and "willful blindness to what the Republican Party had become".
"The right wing ecosystem for news does not operate like the rest of the country's news system," Rosen pointed out. "And increasingly conservative politics is getting sucked into conservative media. It makes more sense to see Fox News and the Trump White House as two parts of the same organism."
Yet Meet the Press and other mainstream current-affairs network programs operate on the premise of a "symmetry between the two major political parties", according to Rosen.
He insisted that mainstream media figures like Todd have no idea how to respond to the spread of disinformation that occurs on their shows.
Here in Canada, media outlets face a similar predicament, though not quite as obvious because Fox News doesn't have a large footprint in this country.
The Conservative Party of Canada and its provincial allies, including the B.C. Liberals, refuse to acknowledge the gravity of the climate crisis.
They're ready to march straight into the abyss by promoting more fossil-fuel production and more fossil-fuel exports.
The Liberal Party of Canada professes to accept the reality of climate change. But in government, it continues approving fossil-fuel projects, ensuring that the country won't meet its international obligations under the Paris Agreement.
Both major parties are aided by mainstream media reporters, columnists, and editors, who are willfully blind to the magnitude of the problem. And it can be argued that many of them, like Todd, are committing "malpractice" by failing to focus sufficient attention on the climate.
Canada's major issue is fossil-fuel production
Meanwhile, the Canadian Association of Petroleum Producers forecasts daily production in Canada to rise from 2.9 million barrels per day in 2018 to 4.25 million barrels per day by 2035.
CAPP states that global demand will rise by 12 percent by 2040, reaching 106.3 million barrels per day.
It's surreal.
But this math is very rarely seriously challenged in the Canadian mainstream media. Nor is it often juxtaposed with the national carbon budget under the Paris Agreement.
The Global Carbon Budget project noted this month that annual emissions of carbon dioxide equivalents in 2019 will likely be 62 percent higher than when the first Intergovernmental Panel on Climate Change report was prepared in 1990. That's appalling.
"Oil Co2 emissions are dominated by national transport with almost linear growth over five decades," the Global Carbon Budget project stated. "Road transport is half the total growing at 1.9% while national and international aviation is 8% growing at 3% per year."
In B.C., the NDP government talks a good game on the climate. Its CleanBC plan will take the province part of the way toward its legislated 2030 emissions targets.
But Premier John Horgan remains on exceptionally good terms with Prime Minister Justin Trudeau. Both support a greenhouse-gas-spewing LNG plant that will gobble up an increasingly large share of the province's carbon budget.
This will likely make it impossible for B.C. to meet its targets, according to Green MLA and climate scientist Andrew Weaver.
By 2030, Horgan and his environment minister, George Heyman, will have likely sailed into retirement, leaving the problem for future generations of politicians.
Horgan also shows no signs of using every tool in the toolbox, as he promised, to stop the Trans Mountain pipeline expansion.
It will generate more downstream emissions each year than those emitted by the entire province of British Columbia on an annual basis. This fact is almost never mentioned in mainstream media coverage of the issue.
The $9.3-billion pipeline project won't lower gasoline prices in B.C., as commentator Martyn Brown has documented. And this mania for fossil-fuel production is leaving Canada ill-equipped to adapt to a world in which there's far greater demand for renewables.
https://twitter.com/mzjacobson/status/1144654725901504512?ref_src=twsrc%…
This year, about 50,000 square kilometres of land have been scorched by wildfires in Australia.
That's double the amount of land burned in British Columbia over two springs and summers in the record wildfire years of 2017 and 2018.
This was entirely predictable more than a decade ago, according to climate scientist Stefan Rahmstorf.
In November, he coauthored a commentary in Nature stating that the "growing threat of abrupt and irreversible climate changes must compel political and economic action on emissions".
The scientists pointed out that the Intergovernmental Panel on Climate Change introduced the idea of tipping points two decades ago.
Back then, it was believed that "large-scale discontinuities" in the climate system were likely only if global warming exceeded 5 °C above pre-industrial levels.
That was reassuring at the time. But more recent IPCC special reports have come to a sharply different conclusion—these tipping points are now possible if warming only increases between 1 and 2 °C.
This should be a wake-up call to media around the world because the average world temperature has already risen by about 1 °C over the pre-industrial period.
The scientists also noted that Greenland's ice sheet "could be doomed" at 1.5 °C of warming.
At 2 °C of warming, 99 percent of tropical corals are likely to be lost, having a devastating impact on marine biodiversity.
"With the Arctic warming at least twice as quickly as the global average, the boreal forest in the subarctic is increasingly vulnerable," Rahmstorf and the others wrote. "Already, warming has triggered large-scale insect disturbances and an increase in fires that have led to dieback of North American boreal forests, potentially turning some regions from a carbon sink to a carbon source."
And on it goes.
Yet it's full steam ahead when it comes to Canadian and global oil production—with the full support of Canadian premiers and the prime minister.
Symmetry just isn't working very well
So, getting back to NYU professor Rosen's essay, how should the media respond to politicians who mislead the public on important issues like climate change?
During the recent federal election campaign, I chose not to accept an invitation to interview Max Bernier, leader of the People's Party of Canada.
It just felt wrong to give a platform to a politician who was going to spew nonsense about global warming and immigration.
I also had a problem with Bernier campaigning vigorously for a candidate who wanted to roll back the LGBT-friendly SOGI 123 initiative in B.C. schools.
I wasn't put on this Earth to help him undermine the human rights of transgender kids.
The old paradigm of symmetry, as Rosen points out, isn't working in a world in which politicians deliberately pick fights with the media to pander to their base.
It's time to tell the truth about the climate—and the politicians be damned.
That should be the new media standard on national current-affairs shows like CBC TV's Power & Politics, CTV Question Period, Global TV's The West Block, and CBC Radio's The House.
Nobody's under any obligation to give a platform to the likes of Bernier or Alberta premier Jason Kenney, for that matter.
Especially if they're spreading disinformation in order to promote an industry that's threatening the very existence of millions of people on Earth.
Social media is polluting society. Moderation alone won't fix the problem – MIT Technology Review
We all want to be able to speak our minds online—to be heard by our friends and talk (back) to our opponents. At the same time, we don't want to be exposed to speech that is inappropriate or crosses a line. Technology companies address this conundrum by setting standards for free speech, a practice protected under federal law. They hire in-house moderators to examine individual pieces of content and remove them if posts violate predefined rules set by the platforms.
The approach clearly has problems: harassment, misinformation about topics like public health, and false descriptions of legitimate elections run rampant. But even if content moderation were implemented perfectly, it would still miss a whole host of issues that are often portrayed as moderation problems but really are not. To address those non-speech issues, we need a new strategy: treat social media companies as potential polluters of the social fabric, and directly measure and mitigate the effects their choices have on human populations. That means establishing a policy framework—perhaps through something akin to an Environmental Protection Agency or Food and Drug Administration for social media—that can be used to identify and evaluate the societal harms generated by these platforms. If those harms persist, that group could be endowed with the ability to enforce those policies. But to transcend the limitations of content moderation, such regulation would have to be motivated by clear evidence and be able to have a demonstrable impact on the problems it purports to solve.
Moderation (whether automated or human) can potentially work for what we call "acute" harms: those caused directly by individual pieces of content. But we need this new approach because there are also a host of "structural" problems—issues such as discrimination, reductions in mental health, and declining civic trust—that manifest in broad ways across the product rather than through any individual piece of content. A famous example of this kind of structural issue is Facebook's 2012 "emotional contagion" experiment, which showed that users' affect (their mood as measured by their behavior on the platform) shifted measurably depending on which version of the product they were exposed to.
In the blowback that ensued after the results became public, Facebook (now Meta) ended this type of deliberate experimentation. But just because they stopped measuring such effects does not mean product decisions don't continue to have them.
Structural problems are direct outcomes of product choices. Product managers at technology companies like Facebook, YouTube, and TikTok are incentivized to focus overwhelmingly on maximizing time and engagement on the platforms. And experimentation is still very much alive there: almost every product change is deployed to small test audiences via randomized controlled trials. To assess progress, companies implement rigorous management processes to foster their central missions (known as Objectives and Key Results, or OKRs), even using these outcomes to determine bonuses and promotions. The responsibility for addressing the consequences of product decisions is often placed on other teams that are usually downstream and have less authority to address root causes. Those teams are generally capable of responding to acute harms—but often cannot address problems caused by the products themselves.
With attention and focus, this same product development structure could be turned to the question of societal harms. Consider Frances Haugen's congressional testimony last year, along with media revelations about Facebook's alleged impact on the mental health of teens. Facebook responded to criticism by explaining that it had studied whether teens felt that the product had a negative effect on their mental health and whether that perception caused them to use the product less, and not whether the product actually had a detrimental effect. While the response may have addressed that particular controversy, it illustrated that a study aiming directly at the question of mental health—rather than its impact on user engagement—would not be a big stretch.
Incorporating evaluations of systemic harm won't be easy. We would have to sort out what we can actually measure rigorously and systematically, what we would require of companies, and what issues to prioritize in any such assessments.
Companies could implement protocols themselves, but their financial interests too often run counter to meaningful limitations on product development and growth. That reality is a standard case for regulation that operates on behalf of the public. Whether through a new legal mandate from the Federal Trade Commission or harm mitigation guidelines from a new governmental agency, the regulator's job would be to work with technology companies' product development teams to design implementable protocols measurable during the course of product development to assess meaningful signals of harm.
That approach may sound cumbersome, but adding these types of protocols should be straightforward for the largest companies (the only ones to which regulation should apply), because they have already built randomized controlled trials into their development process to measure their efficacy. The more time-consuming and complex part would be defining the standards; the actual execution of the testing would not require regulatory participation at all. It would only require asking diagnostic questions alongside normal growth-related questions and then making that data accessible to external reviewers. Our forthcoming paper at the 2022 ACM Conference on Equity and Access in Algorithms, Mechanisms, and Optimization will explain this procedure in more detail and outline how it could effectively be established.
When products that reach tens of millions are tested for their ability to boost engagement, companies would need to ensure that those products—at least in aggregate—also abide by a "don't make the problem worse" principle. Over time, more aggressive standards could be established to roll back existing effects of already-approved products.
There are many methods that might be suitable for this type of process. These include protocols like the photographic affect meter, which has been used diagnostically to assess how exposure to products and services affects mood. Technology platforms are already using surveys to assess product changes; according to reporters Cecilia Kang and Sheera Frankel, Mark Zuckerberg looks at survey-based growth metrics for most every product decision, the results of which were part of his choice to roll back the "nicer" version of Facebook's news feed algorithm after the 2020 election.
It would be reasonable to ask whether the technology industry sees this approach as feasible and whether companies would fight against it. While any potential regulation might engender such a response, we have received positive feedback from early conversations about this framework—perhaps because under our approach, most product decisions would pass muster. (Causing measureable harms of the sort described here is a very high bar, one that most product choices would clear.) And unlike other proposals, this strategy sidesteps direct regulation of speech, at least outside the most extreme cases.
At the same time, we don't have to wait for regulators to take action. Companies could readily implement these procedures on their own. Establishing the case for change, however, is difficult without first starting to collect the sort of high-quality data we're describing here. That is because one cannot prove the existence of these types of harms without real-time measurement, creating a chicken-and-egg challenge. Proactively monitoring structural harms won't resolve platforms' content issues. But it could allow us to meaningfully and continuously verify whether the public interest is being subverted.
The US Environmental Protection Agency is an apt analogy. The original purpose of the agency was not to legislate environmental policy, but to enact standards and protocols so that policies with actionable outcomes could be made. From that point of view, the EPA's lasting impact was not to resolve environmental policy debates (it hasn't), but to make them possible. Likewise, the first step for fixing social media is to create the infrastructure that we'll need in order to examine outcomes in speech, mental well-being, and civic trust in real time. Without that, we will be prevented from addressing many of the most pressing problems these platforms create.
Nathaniel Lubin is a fellow at the Digital Life Initiative at Cornell Tech and the former director of the Office of Digital Strategy at the White House under President Barack Obama. Thomas Krendl Gilbert is a postdoctoral fellow at Cornell Tech and received an interdisciplinary PhD in machine ethics and epistemology at UC Berkeley.
Cineplex Digital Media Selected by Primaris REIT for New In-Mall Digital Media and Directory Signage Network – Canada NewsWire
Digital Signage Solutions Planned for 19 Shopping Centres Across Canada including Dufferin Mall in Toronto and Orchard Park in Kelowna
TORONTO, Aug. 9, 2022 /CNW/ – (TSX: CGX) – Today, Cineplex Digital Media (CDM), a division of Cineplex, announced that it has been selected to develop, install, and maintain a state-of-the-art digital signage network in Primaris REIT (Primaris) managed shopping centres in markets across Canada, including Toronto, Calgary, and Kelowna. CDM was selected for its extensive experience in the creation and management of innovative digital networks as well as its ability to offer a solution that includes revenue generation, content development, and advertising media sales through Cineplex Media.
As part of the partnership, CDM will operate a network of nearly 70 digital displays at 19 Primaris owned and managed retail properties in British Columbia, Alberta, Manitoba, Ontario, Quebec, and New Brunswick. Each property will receive a custom display solution consisting of large double-sided portrait screens for media advertising, mall directories, and maps. The new network of digital displays is expected to be fully deployed nationally this fall.
"We are thrilled that Primaris selected CDM for this exciting project. Our experience-first approach and data-driven audience targeting will enable Primaris to engage shoppers during their mall visits, as well as provide our media partners with the ability to reach even more of Canada's mall consumers in additional key markets," said Fab Stanghieri, Executive Vice President and Managing Director, Media, Cineplex. "Our shopping network that includes 69 centres with over 700 million visitors yearly, combined with our Primaris partnership, will now allow us to reach 13 new population centres with more than 1.4 million local residents."
"Primaris' ongoing commitment to our consumers and retail partners is exemplified through our continuous efforts to increase traffic to our shopping centres with memorable and meaningful experiences," said Jasleen Bhinder, Director, Marketing, Primaris REIT. "We are excited to work with CDM's strategic customer-centric and robust in-house team of experts and look forward to CDM's strategy-focused programs including creative playlists, optimization, specialty tenant branding opportunities, and innovative technology solutions."
As a one-stop digital signage solution provider, CDM offers end-to-end services that drive results. Making a name for itself in the Digital Out-of-Home, Retail, Financial, Grocery, and Quick Service Restaurant industries, CDM provides innovative, data-led digital signage network solutions for clients, including Primaris. CDM is not only about hanging screens, but its industry leadership also stems from its expertise in creative and experience design, data & analytics services, installation and operational excellence, and media sales. CDM makes impressions worth more, do more, and deliver more. For more information on Cineplex Digital Media, visit CDMExperiences.com.
About Cineplex
Cineplex (TSX: CGX) is a top-tier Canadian brand that operates in the Film Entertainment and Content, Amusement and Leisure, and Media sectors. Cineplex offers a unique escape from the everyday to millions of guests through its circuit of over 170 movie theatres and location-based entertainment venues. In addition to being Canada's largest and most innovative film exhibitor, the company operates Canada's favourite destination for 'Eats & Entertainment' (The Rec Room) and complexes specially designed for teens and families (Playdium). It also operates successful businesses in digital commerce (CineplexStore.com), alternative programming (Cineplex Events), cinema media (Cineplex Media), digital place-based media (Cineplex Digital Media) and amusement solutions (Player One Amusement Group). Providing even more value for its guests, Cineplex is a joint venture partner in Scene+, Canada's largest entertainment loyalty program.
Proudly recognized as having one of the country's Most Admired Corporate Cultures, Cineplex employs over 10,000 people in its offices and venues across Canada and the United States. To learn more, visit Cineplex.com.
About Primaris
Primaris REIT (TSX: PMZ.UN) owns and manages 35 retail properties aggregating approximately 11.4 million square feet, at Primaris REIT's ownership share valued at approximately $3.3B, including 22 enclosed shopping centres totaling approximately 9.8 million square feet and 13 unenclosed shopping centre and mixed-use properties aggregating approximately 1.6 million square feet. Primaris REIT is one of the largest owners and managers of enclosed shopping centres in Canada, and one of the largest owners and operators of retail property of all formats across Canada.
SOURCE Cineplex
For further information: Cineplex Media Relations: Judy Lung, Director, Communications, Cineplex, [email protected]; Primaris Media Relations: Jasleen Bhinder, Director, Marketing, Primaris REIT, [email protected]
How to shop on social media (and not get scammed) – Alaska Highway News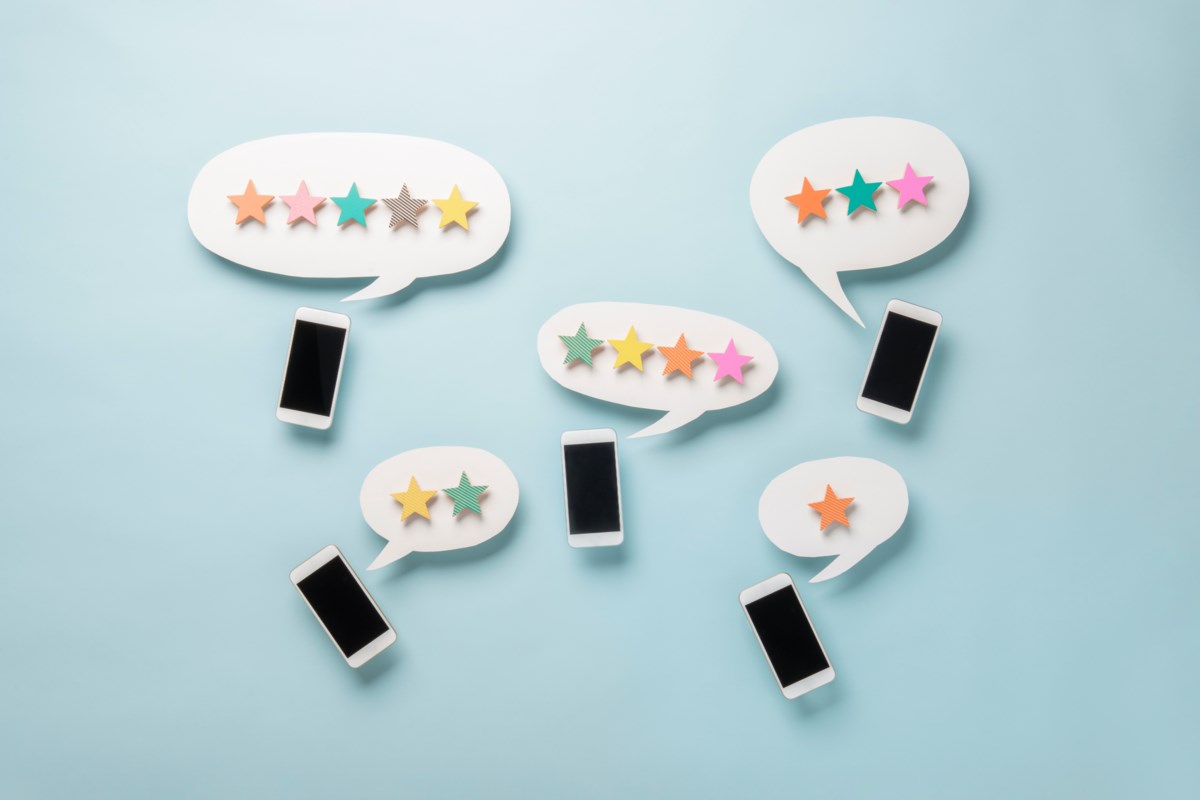 From latte kits to collagen supplements, social media feeds are filled with "you need to buy this right now!" products that are fed to a target market. Pastel sauté pans, custom dog beds, monogrammed luggage — there's no end to a tantalizing selection of stuff at our fingertips.
Anyone who has succumbed to the late-night Instagram purchase knows what happens next: a few weeks (or months) later, a nondescript package shows up at the door and is a reminder of a late night moment of weakness. Best-case scenario is that it works, but more often than not it's a "online vs. real life" fail and that means tracking down return details and a trip to the post office or eating the cost and waste.
We did a deep dive on five popular products we've seen on Facebook, Instagram and TikTok to ask a few key questions: do we need it? Will we use it? Is it worth the cost? And what can we learn from verified third-party reviews?
Before you click "check out" on an avocado saver or a miracle mop, read on for more.
Does the Dyson mop attachment work?
The product: Mop head attachment for the Dyson stick vacuums.
The claim: Dyson owners are a loyal bunch because the vacuums last forever and live up to the hype, with top-notch innovation, design and customer service. That's what makes the mop attachment so tempting: can it turn an excellent vacuum into an excellent mop?
The unbiased reviews: We took our research off Instagram and the first video tutorial (there are multiple YouTube accounts dedicated to vacuum testing) is this "Do Not Buy" warning. The reason? According to multiple reviews, the water attachment is thin, cheaply made and water drips everywhere. Also, these attachments are made for Dyson but not by Dyson, so it could void the vacuum's warranty if something goes awry.
What to buy instead: Keep it low-tech with the effective and well-designed Vileda spin mop ($38.64 at Amazon or $41.97 at Walmart.)
Do sticky cleaning balls work?
The product: Sticky cleaning ball (like this one).
The claim: Roll this golf ball-size contraption around at the bottom of a bag or purse to clean up dirt and dust.
The unbiased reviews: The cutesy neon vacuum balls featured by influencers on social media need to be taken apart and rinsed after use, which seems like messy business. And though there are a few options to purchase on Amazon, there are zero user reviews (which is pretty unusual).
What to buy instead: For small spaces, Starfrit has a line of mini vacuums (two AA batteries are required). $10.50 on Amazon.
Do silicone heel protectors work?
The product: Silicone heel protectors.
The claim: These stretchy, slip-on contraptions claim to soften calluses, protect heels from blisters and provide extra cushion support.
The unbiased reviews: This is a product that reviewers either absolutely love or loathe: some swear it helps break in new shoes and protect heels, while others lament the one-size-fits-all sizing leads to slips and tears, along with stretching.
What to buy instead: For treating dry feet (particularly heels), Flexitol heel balm is inexpensive and really effective when used consistently. $10 at Amazon or $13.97 at Walmart.
For extra support around the heels, Dr. Scholl's Massaging Gel Advanced Cushions are available in different sizes for men and women. From $11 at Amazon and $12.66 at Walmart.
Do wireless hair curlers work?
The product: Wireless hair curler with USB charger.
The claim: Inventive and "easy to use" hair tools are big business on social media. This tool combines the technology of a suction curl machine and the convenience of USB charging and wireless handling.
The unbiased reviews: In 2020, beauty vlogger Julissa Guillen gave a very helpful tutorial on the first-ever version of the wireless hair curler. She liked the look of the curls but didn't love a lot of things: the machine had a short battery life and in two hours, she only managed to curl half of her hair because it only takes very small sections.
What to buy instead: Since 2020, reputable hair tool company Conair has released its Unbound Cordless Auto Curler, but many of the issues Guillen mentioned in her review seem to persist: charging life, curl quality and hair getting twisted in the machine. Verified reviewers who did love it note that it's great for travel and works well on short hair. For those interested, it's best to buy from a retailer with a solid return policy rather than an account on social media. Unbound Cordless Curler, $69.97 at Amazon and $69.97 at Walmart.
Do avocado savers work?
The product: Avocado saver.
The claim: There are multiple versions of the avocado saver on Instagram — the silicone sleeve, the pod (with a hardshell case) and the stretchy "hugger."
The unbiased reviews: Avocados are expensive and it's no wonder there are so many inventions to try to save a ripe avocado from turning brown. (The shelf life of a cut avocado feels like it's about 10 minutes.) Despite multiple inventions, it seems like no one has been able to trick Mother Nature. None of these savers, from slip-on silicone to avocado-shaped storage containers, have consistently high reviews from users.
What to buy instead: The key to saving an avocado from browning instantly is to protect the outer green layer (brush on a citric juice, like lemon or lime) and then store it in any airtight container. This also eliminates having a single-use kitchen item, which is a waste of space. Bentgo small glass container with leak-proof lid, $24.97 at Well.ca.