CN Rail faces proxy fight as TCI seeks board overhaul and new CEO – BNN
Investors in Canada's dominant rail companies would be forgiven for having a sense of déjà vu after an activist investor that has been circling Canadian National Railway Ltd. made good on its threat to launch a proxy battle Monday.
In a release, TCI Fund Management Ltd. announced plans to formally nominate four directors to CN's board and pinpointed the person it wants to see as CN's next CEO. It's shaping up to be reminiscent of one of the highest-profile, most contentious activist campaigns in Corporate Canada's history when Bill Ackman's Pershing Square Capital Management LP's took a stake in Canadian Pacific Railway in 2011 and ultimately launched a proxy fight that led to a boardroom and management overhaul.
TCI said it plans to nominate former CN Vice-President of Safety Paul Miller, former Union Pacific Corp. Chief Financial Officer Rob Knight, former CN Director Gilbert Lamphere, and former Credit Suisse Transportation Analyst Allison Landry to CN's board. It said it would seek to make room for them by removing existing directors Robert Pace (who serves as CN's chairman), Kevin Lynch, James O'Connor, and Laura Stein.
TCI, which ranks as CN's second-largest shareholder with a 5.2 per cent stake, said if investors elect its nominees to the board, they would then seek to replace Chief Executive Officer Jean-Jacques Ruest with rail industry veteran Jim Vena, who previously served as CN's chief operating officer.
"CN is a great company, and it owns a unique asset – the best rail network in North America. However, the business has been underperforming for too long, so change is required. We did not seek a proxy fight, but without urgent action CN's operational and financial performance will continue to lag its peers under a Board that lacks the right railroad experience and operational expertise," said TCI Founder and Managing Partner Chris Hohn in a release.
The launch of the activist campaign by TCI comes two weeks after the U.S. Surface Transportation Board stymied CN's attempt to purchase Kansas City Southern by rejecting its request for a voting trust that would be crucial to going ahead with the deal. TCI has repeatedly blasted CN's management and board for how the takeover attempt was handled.
On Sunday, Kansas City Southern said its board formally determined that a rival takeover offer by Canadian Pacific Railway is superior, which left CN with five days to come back to the table with proposed amendments.
"I think the story has really turned for CN Rail," said Baskin Wealth Management Chief Investment Officer Barry Schwartz, who owns CN shares for clients and personally, in an interview.
"It's going to be sitting pretty I hope — god forbid that they up their (Kansas City Southern) bid, I think it's over and done with. … (CN will) have a clean balance sheet and there's going to be a proxy fight but it will be very interesting to watch and we're not selling any shares."
After starting in Edmonton, Teamsters seeking to unionize 8 other Canadian Amazon facilities – CBC.ca
The Teamsters workers' union has launched campaigns to organize employees in at least nine Canadian facilities of U.S. e-commerce company Amazon.com, according to Reuters interviews with union officials.
The influential union took the first step earlier this week to organize employees at one of Amazon's Canadian facilities, and the interviews reveal it is widening such efforts across the country, where the e-commerce company employs about 25,000 workers and plans to add 15,000 more.
The campaigns could be seen as a bet by the Teamsters that early success unionizing employees in a more labour-friendly market such as Canada will inspire similar results south of the border, where Amazon has so far fended off unionization attempts.
In the latest challenge to Amazon's anti-unionization stance, Edmonton's Teamsters Local Union 362 filed for a vote on union representation at a company fulfilment centre in nearby Nisku late on Monday.
Interviews with Teamsters units in other cities and provinces show that the union's efforts stretch from British Columbia to southern Ontario.
40% of workers already on board
The Teamsters' Edmonton unit says it has enough signed cards calling for a union to meet the 40 per cent threshold to require a vote. Two of the union's units in Ontario and one in Alberta have confirmed they are signing membership cards with Amazon workers.
And two of the five units that confirmed to Reuters that they are organizing said they are running campaigns at multiple sites, bringing the total Amazon facilities involved in some level of organizing to at least nine.
Any locals that have an Amazon facility in their area are doing an organizing campaign, Jim Killey, an organizer with Teamsters Local 879 near Hamilton, Ont., told Reuters.
Amazon did not immediately respond to a request for comment. Earlier in the week, Amazon Canada spokesperson Dave Bauer said in an emailed statement: "As a company, we don't think unions are the best answer for our employees."
Unions would prevent the company from changing quickly to meet employees' needs and represent "the voices of a select few," he said.
The Teamsters say they can help the workers win better wages and benefits, such as leaves of absence.
Long battle ahead
Unionization votes in Canada do not have any direct bearing on the United States, but they could raise enthusiasm, said John Logan, a labour professor at San Francisco State University.
Organizing at a place like Amazon requires workers to take a certain amount of risk, Logan said. If they can look to other places and see that that risk has paid off for other workers, then they are far more inclined to do it themselves.
Union members are going to great lengths to connect with Amazon workers, sleeping in their cars to catch the employees after graveyard shifts and forging ties at local churches.
The International Brotherhood of Teamsters, which has more than a million members in the United States and Canada, has made organizing Amazon a top priority, describing it as an "existential threat."
Amazon does not have any unionized facilities in North America. The Teamsters is one of a handful of unions trying to undertake the daunting task of organizing its vast, high-churn workforce.
Earlier this year, the Retail, Wholesale and Department Store Union (RWDSU) lost a vote to organize workers in Bessemer, Ala., by a more than two-to-one margin. Amazon pushed hard against unionization, and the result is being disputed.
The Teamsters have indicated they will not seek to hold such votes in the United States any time soon, arguing the process is unfairly tilted toward employers.
But in Canada, where labour laws are more favourable, the Teamsters see an opportunity to go straight to the ballot box.
The Teamsters' Killey said his chapter is campaigning at Amazon facilities in Milton, Cambridge and Kitchener, all traditionally working-class towns just west of Toronto.
"Where we see there is a lot of support, we're going to go full steam ahead," said Christopher Monette, spokesperson for Teamsters Canada.
Jason Sweet, president of Teamsters Local 419 in Ontario, said his unit has begun signing cards with workers in the Greater Toronto Area and has formed WhatsApp groups with Amazon workers to keep them abreast of the union's efforts, delivering updates every 48 hours or so. "We are trying to build relationships from the inside," he said.
In British Columbia, Teamsters Local 31 president Stan Hennessy said potential members have been receptive.
"Our hope is that we can help these workers," he said. "They certainly can use some help."
18 new COVID-19 cases reported Friday – HalifaxToday.ca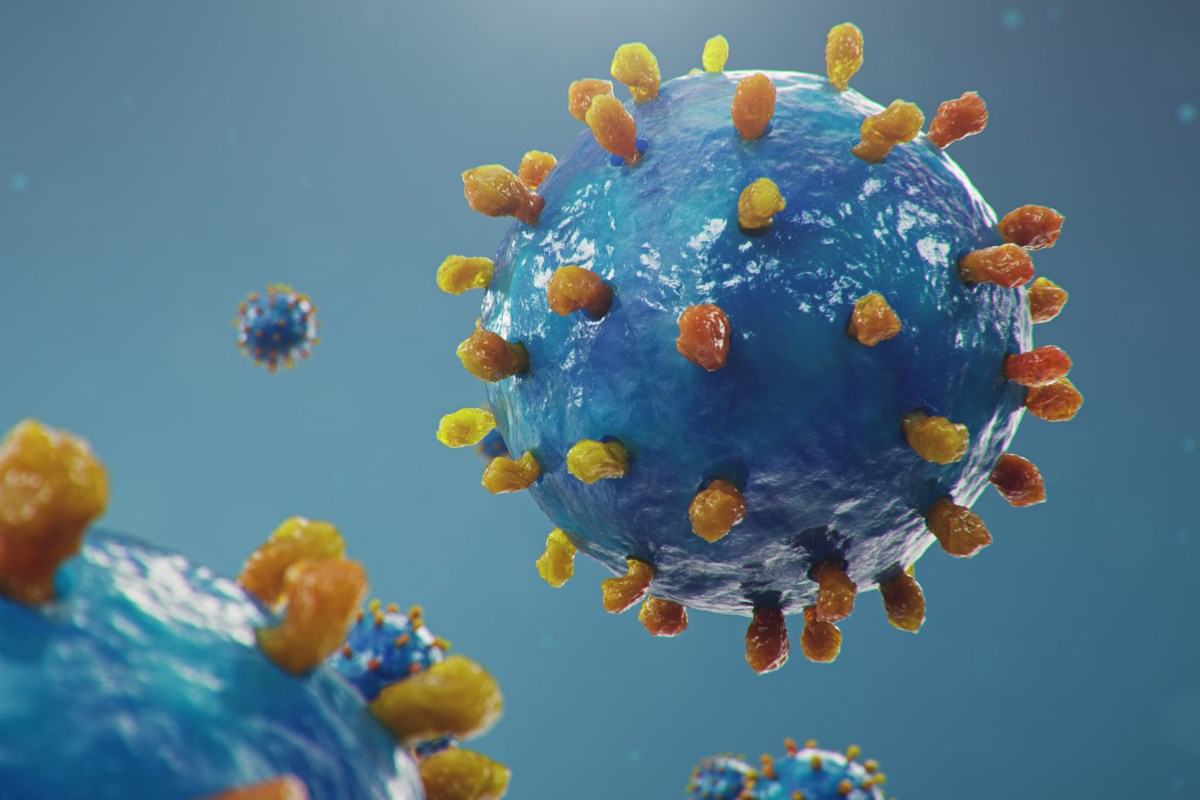 NEWS RELEASE
COVID-19/HEALTH/WELLNESS
*************************
Today, Sept. 17, Nova Scotia is reporting 18 new cases of COVID-19 and 29 recoveries.
Twelve of the cases are in Central Zone. Ten are close contacts of previously reported cases. Two are under investigation.
There are signs of community spread among those in Central Zone aged 20 to 40 who are unvaccinated and participating in social activities.
Five of the cases are in Northern Zone. Four are close contacts of previously reported cases. One is related to travel.
There is a large cluster of linked cases in a defined, unvaccinated group in Northern Zone and more cases are expected.
One case is in Western Zone. It is related to travel.
There have been 4,609 cases from March 15 to Sept. 16, 2021. Of those:
— 99 (2.1 per cent) were fully vaccinated
— 275 (6.0 per cent) were partially vaccinated
— 4,235 (91.9 per cent) were unvaccinated
There were 260 people hospitalized. Of those:
— 3 (1.1 per cent) were fully vaccinated
— 28 (10.8 per cent) were partially vaccinated
— 229 (88.1 per cent) were unvaccinated
Twenty-eight people died. Of those:
— 1 (3.6 per cent) was fully vaccinated
— 3 (10.7 per cent) were partially vaccinated
— 24 (85.7 per cent) were unvaccinated
As of today, Nova Scotia has 162 active cases of COVID-19. Of those, six people are in hospital COVID-19 units.
There were 3,570 tests administered between Sept. 10 and Sept. 16 at the rapid-testing pop-up sites in Halifax and Dartmouth.
On Sept. 16, Nova Scotia Health Authority's labs completed 3,849 tests.
As of Sept. 16, 1,480,851 doses of COVID-19 vaccine have been administered. Of those, 711,312 Nova Scotians have received their second dose.
Since April 1, there have been 4,570 positive COVID-19 cases and 28 deaths. Cases range in age from under 10 to over 90. There are 4,380 resolved cases. Cumulative cases may change as data is updated in Panorama.
The province is renewing the state of emergency to protect the health and safety of Nova Scotians and ensure safety measures and other important actions can continue. The order will take effect at noon, Sunday, Sept. 19, and extend to noon, Sunday, Oct. 3, unless government terminates or extends it
Testing advice:
Nova Scotians with or without symptoms can book a test at https://covid-self-assessment.novascotia.ca/en for primary assessment centres across the province. Those with no symptoms are encouraged to use one of the primary assessment centres with drop-in testing, pop-up sites or public health mobile units if they want to be tested.
More information on testing can be found at https://www.nshealth.ca/coronavirustesting
Anyone with COVID-19 symptoms is advised to self-isolate and book a COVID-19 test.
Anyone advised by public health that they were a close contact needs to complete a full 14-day quarantine, regardless of test results, unless they are fully vaccinated. If they are fully vaccinated at least 14 days before the exposure date, they do not need to self-isolate as long as they are not experiencing any COVID-19 symptoms. They should still get tested and should monitor for symptoms up to 14 days after the exposure date. If symptoms develop, they should get tested and self-isolate until they receive a negative test result.
Symptoms and self-assessment:
Nova Scotians should visit https://covid-self-assessment.novascotia.ca/ to do a self-assessment if in the past 48 hours they have had or are currently experiencing:
— cough (new or worsening)
Or two or more of the following symptoms:
— fever (chills, sweats)
— headache
— runny nose or nasal congestion
— sore throat
— shortness of breath or difficulty breathing
People should call 811 if they cannot access the online self-assessment or wish to speak with a nurse about their symptoms.
Anyone with symptoms should immediately self-isolate and book a test.
Quick Facts:
— a state of emergency was declared under the Emergency Management Act on March 22, 2020, and has been extended to Oct. 3, 2021
Additional Resources:
More information on COVID-19 case data, testing and vaccines is available at: https://novascotia.ca/coronavirus/data/
Nova Scotians can find accurate, up-to-date information, handwashing posters and fact sheets at: https://novascotia.ca/coronavirus
Nova's Scotia's five-phase reopening plan, announced May 28, 2021: https://novascotia.ca/reopening-plan/
Businesses and other organizations can find information to help them safely reopen and operate at: https://novascotia.ca/reopening-nova-scotia
A list of primary assessment locations, including locations with drop-in testing, is available at: https://www.nshealth.ca/coronavirustesting#assessment-centre-locations
More information about public health text notifications of positive COVID-19 cases and close contacts is available here: https://www.nshealth.ca/news/public-health-begins-contacting-positive-covid-19-cases-close-contacts-text-message
More information on what is considered essential travel is available here: https://novascotia.ca/coronavirus/travel/#from-outside-atlantic-canada
Government of Canada: https://canada.ca/coronavirus or 1-833-784-4397 (toll-free)
The Mental Health Provincial Crisis Line is available 24/7 to anyone experiencing a mental health or addictions crisis, or someone concerned about them, by calling 1-888-429-8167 (toll-free)
Anyone needing help with a non-crisis mental health or addiction concern can call Community Mental Health and Addictions at 1-855-922-1122 (toll-free) weekdays 8:30 a.m. to 4:30 p.m.
Kids Help Phone is available 24/7 by calling 1-800-668-6868 (toll-free)
For help or information about domestic violence 24/7, call 1-855-225-0220 (toll-free)
*************************
U.S. FDA advisory panel rejects widespread Pfizer booster shots – CTV News
WASHINGTON —
Dealing the White House a stinging setback, a government advisory panel overwhelmingly rejected a plan Friday to give Pfizer COVID-19 booster shots across the board, and instead endorsed the extra vaccine dose only for those who are 65 or older or run a high risk of severe disease.
The twin votes represented a heavy blow to the Biden administration's sweeping effort, announced a month ago, to shore up nearly all Americans' protection amid the spread of the highly contagious delta variant.
The nonbinding recommendation — from an influential committee of outside experts who advise the Food and Drug Administration — is not the last word. The FDA will consider the group's advice and make its own decision, probably within days. And the Centers for Disease Control and Prevention is set to weigh in next week.
In a surprising turn, the advisory panel rejected, 16-2, boosters for almost everyone. Members cited a lack of safety data on extra doses and also raised doubts about the value of mass boosters, rather than ones targeted to specific groups.
Then, in an 18-0 vote, it endorsed extra shots for people 65 and older and those at risk of serious disease. Panel members also agreed that health workers and others who run a high risk of being exposed to the virus on the job should get boosters, too.
That would help salvage part of the White House's campaign but would still be a huge step back from the far-reaching proposal to offer third shots of both the Pfizer and Moderna vaccines to Americans eight months after they get their second dose.
The White House sought to frame the action as progress.
"Today was an important step forward in providing better protection to Americans from COVID-19," said White House spokesman Kevin Munoz. "We stand ready to provide booster shots to eligible Americans once the process concludes at the end of next week."
The CDC has said it is considering boosters for older people, nursing home residents and front-line health care workers, rather than all adults.
The FDA and CDC will most likely decide at some later point whether people who received the Moderna or Johnson & Johnson shots should get boosters.
During several hours of vigorous debate Friday, members of the panel questioned the value of offering boosters to almost everybody 16 and over.
"I don't think a booster dose is going to significantly contribute to controlling the pandemic," said Dr. Cody Meissner of Tufts University. "And I think it's important that the main message we transmit is that we've got to get everyone two doses."
Dr. Amanda Cohn of the CDC said, "At this moment it is clear that the unvaccinated are driving transmission in the United States."
In a statement, Kathrin U. Jansen, Pfizer head of vaccine research and development, said the company continues to believe that boosters will be a "critical tool in the ongoing effort to control the spread of this virus."
Scientists inside and outside the government have been divided recently over the need for boosters and who should get them, and the World Health Organization has strongly objected to rich nations giving a third round of shots when poor countries don't have enough vaccine for their first.
While research suggests immunity levels in those who have been vaccinated wane over time and boosters can reverse that, the Pfizer vaccine is still highly protective against severe illness and death, even amid the delta variant.
The unexpected turn of events could reinforce criticism that the Biden administration got out ahead of the science in its push for boosters. President Joe Biden promised early on that his administration would "follow the science," in the wake of disclosures of political meddling in the Trump administration's coronavirus response.
The FDA panel's overwhelming initial rejection came despite full-throated arguments about the need for boosters from both Pfizer and health officials from Israel, which began offering boosters to its citizens in July.
Sharon Alroy-Preis of Israel's Ministry of Health said the booster dose improves protection tenfold against infection in people 60 and older.
"It's like a fresh vaccine," bringing protection back to original levels and helping Israel "dampen severe cases in the fourth wave," she said.
Representatives for Pfizer argued that it is important to start shoring up immunity before protection begins to erode. A company study of 44,000 people showed effectiveness against symptomatic COVID-19 was 96% two months after the second dose, but had dropped to 84% by around six months.
Both Pfizer and the Israeli representatives faced pushback from panelists. Several were skeptical about the relevance of Israel's experience to the U.S. Another concern was whether third doses would exacerbate serious side effects, including rare instances of heart inflammation in younger men.
Pfizer pointed to Israeli data from nearly 3 million boosters to suggest side effect rates would be similar to those already reported.
Dr. Paul Offit, a vaccine expert at Children's Hospital of Philadelphia, said he was supportive of a third dose for adults over 60 or 65, but "I really have trouble" supporting it for anyone down to age 16.
While an extra shot would probably at least temporarily reduce cases with mild or no symptoms, "the question becomes what will be the impact of that on the arc of the pandemic, which may not be all that much," Offit said.
Biden's top health advisers, including the heads of the FDA and CDC, first announced plans for widespread booster shots in mid-August, setting the week of Sept. 20 as an all-but-certain start date. But that was before FDA staff scientists had completed their own assessments of the data.
Earlier this week, two top FDA vaccine reviewers joined a group of international scientists in publishing an editorial rejecting the need for boosters in healthy people. The scientists said studies show the shots are working well.
On Friday, U.S. Surgeon General Dr. Vivek Murthy said the Biden administration announcement was not aimed at pressuring regulators to act but was instead an attempt to be transparent with the public and be prepared in the event that boosters won approval.
"We have always said that this initial plan would be contingent on the FDA and the CDC's independent evaluation," Murthy said.
The Biden plan has also raised major ethical concerns about impoverished parts of the world still clamoring for vaccine. But the administration argued that the plan was not an us-or-them choice, noting that the U.S. is supplying large quantities of vaccine to the rest of the globe.
The U.S. has already approved Pfizer and Moderna boosters for certain people with weakened immune systems, such as cancer patients and transplant recipients.
Some Americans, healthy or not, have managed to get boosters, in some cases simply by showing up and asking for a shot. And some health systems already are offering extra doses to high-risk people.
——
The Associated Press Health and Science Department receives support from the Howard Hughes Medical Institute's Department of Science Education. The AP is solely responsible for all content.