Media needs to expose its role in residential schools
by Ed Cowley, freelancer
The issue of the treatment of Indigenous people in Canada has cast a dark cloud of blame across the country. Media reports have brought blame and shame to churches, government, health facilities, teachers and police for their involvement in taking children from their families and forcing them to live in residential schools. There has been a lot of reporting now on the terrible treatment at these schools, including the failure to allow students to have contact with their families, inadequate food and harsh punishment for real or imagined rule-breaking. And the failure to even notify the family if a child died or to mark the grave.
There's plenty of blame to go around, but one sector seems to have escaped thorough scrutiny by the media.
As a local columnist, this isn't strictly in my lane, but it impacts everyone. There was a recent display of Morinville town council and staff wearing orange shirts and talking about what they had learned about reconciliation and their plans to engage with Alexander First Nations. It all felt very shallow. The town's intentions were good and, for the most part, probably sincere, but it felt too much like today's media taking a holier-than-thou approach to reporting the atrocities of yesterday.
Why aren't reporters examining the role that media played during this tragedy? While it's true that most of the small newspapers and electronic media have had their newsrooms gutted now by the financial downturn of the industry, that wasn't the case pre-1980. Canada's newspapers and broadcasters—especially the large ones—were flush with cash and growing during the era of residential schools.
Currently, there are still some large newspaper groups as well as electronic media who boast investigative and documentary journalism expertise, and don't forget the government-funded CBC has a mob of local, regional, national and international reporters.
So why hasn't today's media dug up the reporters, broadcasters and publishers from the residential school era? What caused the deaths, abuses and overall disgraceful practices to remain hidden from the readers, viewers and listeners of that time? Just as I quietly receive information from town staff and residents about questionable practices of Morinville council and administration, it is inconceivable that none of the media of the day were aware of the activities going on at the residential schools. Why wasn't it reported – repeatedly and thoroughly?
Today's media have dug up details about the operators of the schools and hospitals—even the Pope has apologized. But none of the media giants have acknowledged their failure to perform adequately. They haven't explained whether they were part of a cover-up or simply disinterested in the abuse and loss of life of a sector of the population. Today's media should be displaying the same dogged investigation of the historic role of their own industry as they displayed when tracking down figures from other professions.
It is not just a matter of shaming the media of that time. If they had done a thorough job of reporting details of the actions of the politicians, the schools and hospitals at that time, would the general public have allowed such treatment to continue? Would as many children and families have been traumatized? Would children have lost their lives?
Stars share social media's impact on their mental health
TORONTO –
It's that much harder for celebrities to escape the glare of the spotlight when social media has given them a direct line to the public's adoration — and acrimony.
The online overexposure has driven some A-listers to go on social media hiatus or log off permanently in the name of preserving their mental health.
"Spider-Man" star Tom Holland told his tens of millions of followers on Instagram last summer that reading about himself online is "very detrimental to my mental state." His only post on the platform since then was to promote charitable causes, including a teenage mental-health organization.
In August, actor and director Jonah Hill deleted his Instagram account as he penned a letter to Deadline saying he would be stepping back from the public eye to help him cope with anxiety attacks.
Pop sensation Selena Gomez, "Star Wars" star Daisy Ridley and Olympic gymnast Gabby Douglas are among the notable names who have spoken about the benefits of social media breaks.
The Canadian Press asked a few Hollywood stars about how they stay connected on social media while looking out for their mental health.
"Everything Everywhere All at Once" actor Stephanie Hsu says she thinks social media is fine in small doses, but it's hard to exercise digital self-control when platforms are designed to keep you online.
"I think that social media is actually incredibly toxic for our brains," Hsu said at the Toronto International Film Festival last fall. "It's made to be really addictive. And that's why people need to take a break the same way they need to take a break from sugar or alcohol."
Hsu said she dabbles on Instagram every so often to "please the masses," but she longs for a time when online self-promotion wasn't an occupational requirement for artists.
"I am eager to return to that world, because I think it will help the type of work that people get greenlit, the type of art that artists want to make," said Hsu, 33.
"I think it'll be a healthier ecosystem for us all if we can reinvest in different forms or older forms of publicizing or communicating about art and each other."
"Never Have I Ever" star Maitreyi Ramakrishnan says her social media hack is muting notifications so she can't "see what I'm missing." But she also believes there are benefits to staying connected.
"There's parts of it that I do like, whether I post goofy photos of my dog, or me just having fun with my family or friends," the Toronto-raised actor said at TIFF. "I try to keep my focus on those parts and then allow myself to take breaks when I need to."
Oakville, Ont., native Adam DiMarco, who is adjusting to his rising fame as part of the ensemble cast of HBO's "White Lotus," says he tries to manage his screen time as part of his health and wellness regimen.
"I've been trying to spend less time on social media, I think a lot of people are kind of coming to that place," DiMarco said in a phone interview.
Meanwhile, Oscar-winning actor Jessica Chastain takes a drastic approach to digital disconnection.
"For my own mental health …. I have a cellphone but I try to be away from it as much as possible," Chastain said at TIFF.
"We'vestopped relating to each other because now we're in our own bubble of what our device is. I try to have that away or get to it maybe at the end of the day or every four or five hours I'll check to make sure everything's fine."
— with files from Noel Ransome and David Friend in Toronto
This report by The Canadian Press was first published Dec. 4, 2022.
Iran says hijab law is under review, as state media dismisses claims feared morality police has been abolished
Iran's Attorney General Mohammad Jafar Montazeri said Thursday that Iran's parliament and judiciary are reviewing the country's mandatory hijab law, according to pro-reform outlet Entekhab.
Montazeri was also quoted as saying Iran's feared morality police had been "abolished" but Iranian state media strongly pushed back on those comments, saying the interior ministry oversees the force, not the judiciary.
CNN is reaching out to the Ministry of Interior for comment.
The wearing of a hijab in public is currently mandatory for women in Iran under strict Islamic law that is enforced by the country's so-called morality police. The laws around the head covering sparked a nationwide protest movement after the death of 22-year-old Mahsa Amini, who died in police custody after being apprehended by the morality police allegedly for not wearing her hijab properly.
Her death on September 16 touched a nerve in the Islamic Republic, with prominent public figures coming out in support of the movement, including top Iranian actor Taraneh Alidoosti.
The country has been gripped by a wave of mass protests that were first ignited by Amini's death and have since coalesced around a range of grievances with the regime. Authorities have unleashed a deadly crackdown on demonstrators, with reports of forced detentions and physical abuse being used to target the country's Kurdish minority group.
In a recent CNN investigation, covert testimony revealed sexual violence against protesters, including boys, in Iran's detention centers since the start of the unrest.
On the hijab law, Montazeri said, "We know you feel anguished when you witness [women] without a hijab in cities, do you think the officials are silent about it? As someone who is in the field of this issue, I say that both the parliament and the judiciary are working, for example, just yesterday we had a meeting with the cultural commission of the parliament, and you will see the results within the next week or two," as quoted by ISNA, state-affiliated media.
But there is no evidence of what, if any, changes could be forthcoming to the law, which came into effect after the Islamic Revolution in 1979.
"CNN hears testimony from women who say they experienced sexual violence by Iranian regime" data-description="In Iran, human rights groups estimate at least 326 people have been killed and approximately 14,000 arrested as the movement ignited by the death in custody of Mahsa Amini persists, largely led by women. Through verified interviews, CNN has gathered testimony depicting a terrifying pattern of brutality by the regime where sexual violence and rape are being used to suppress, demoralize and in some cases blackmail protesters. CNN's Nima Elbagir reports. Iranian officials have not yet responded to CNN's request for comment on the abuses alleged in this report."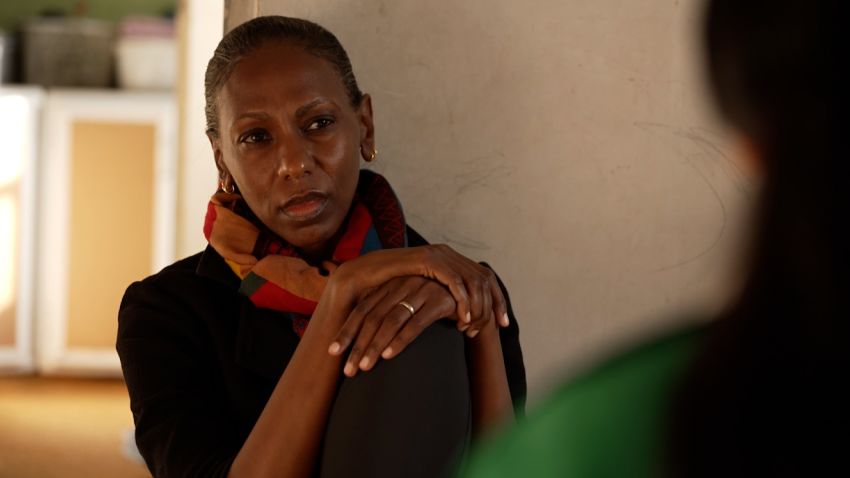 In response to a reporter who asked if the country's morality police was being disbanded, Montazeri was quoted by an Iranian state media outlet as saying, "Morality police have nothing to do with the judiciary. It was abolished from the same place it was launched. Of course, the judiciary will continue to monitor society's behavior."
Arab-language Al-Alam state television claimed foreign media were depicting Montazeri's comments as "a retreat on the part of the Islamic Republic from its stance on hijab and religious morality as a result of the protests", but that all that could be understood from his comments was that the morality police were not directly related to the judiciary.
"But no official of the Islamic Republic of Iran has said that the Guidance Patrol has been shut," Al-Alam said Sunday afternoon.
"Some foreign media have attempted to interpret these words by the prosecutor-general as the Islamic Republic retreating from the issue of Hijab and modesty and claim that it is due to the recent riots."
The remarks were uttered in Qom, considered a holy city in Siha Islam.
Somehow, Sam Bankman-Fried gets his rehabilitation media tour
He's just 30 years old. His voice sounds like that of your average sophomore. His hair is disheveled. He often dresses like a guy who works as a beach badge checker at the Jersey Shore.
This is Sam Bankman-Fried (commonly known as SBF), the now-former CEO of cryptocurrency exchange FTX. You've likely heard his story by now: The one-time wunderkind, who some have called "the next Warren Buffet," saw his crypto company, FTX, soar to the point that his own net worth was north of $25 billion earlier this year. But then reports emerged of potentially dubious accounting and the alleged mishandling of customer funds to the tune of an $8 billion hole in FTX's balance sheet.
In October, SBF's worth reportedly dropped to $10.5 billion. On Nov. 8 alone, he reportedly lost more than 90 percent of said worth and dropped below the $1 billion mark.
And, as you read this, you have more wealth than SBF does if the dollar amount in your bank account is above zero.
The reports of SBF's spending sound like something out of a James Bond bad-guy character: In the Bahamas alone, he and top management are said to have spent $300 million on property on the resort island. You read that correctly: $300 million, including $40 million by SBF himself for a penthouse on the beach.
Bankman-Fried now seems like the crypto version of disgraced Bernie Madoff, who led the largest Ponzi scheme in history over the course of two decades until his arrest in 2008. But the comparison to Madoff is almost unfair to Madoff, if that's possible. Because at least with Bernie, one could understand why people invested heavily, even their life savings in many cases: Madoff had been both chairman of the Nasdaq and chairman of the board of the National Association of Securities Dealers (NASD). He was obviously highly respected on Wall Street.
Then you look at and listen to Sam Bankman-Fried, who didn't even have a driver's license when Madoff was arrested, and wonder, "How did anyone give this kid even one dime to invest with?"
But somehow it happened.
Regardless of FTX's collapse and SBF's role as its CEO, the interview requests continue to come in from outlets like the New York Times. And let's just say the headlines have been gentle:
"Sam Bankman-Fried Blames 'Huge Management Failures' for FTX Collapse; Mr. Bankman-Fried spoke at The New York Times's DealBook conference, in his first public appearance since his crypto exchange imploded."
Wait: Bankman-Fried was still given a huge public forum by the paper of record? Why didn't the publication cancel, given the serious accusations against him?
During the forum, per the Times story, SBF dismissed the losses during his conversation with moderator Andrew Ross Sorkin: "In addressing the impact of the company's collapse on his own future, he was understated. 'I've had a bad month,' he said at one point, to laughter from the audience."
Imagine that: One of the largest financial collapses in history just occurred, and the audience finds it hilarious.
On ABC News, SBF also appeared on camera from the Bahamas. The promo was positively soft, given the circumstances:
"TOMORROW: Collapse of a crypto empire — @GStephanopoulos sits down with former FTX CEO Sam Bankman-Fried to talk about what went wrong at the company in a one-on-one interview on @GMA."
Does anyone think Madoff would have been given the same courtesy with this kind of framing around "what went wrong"? This kind of wording only gives the impression of victimhood.
Gizmodo's review of the ABC interview captured it perfectly:
"[SBF] spent the interview repeatedly adopting the posture and cadence of a 15-year-old kid caught with a baggie of weed in his sock drawer. But SBF wasn't caught smoking weed by his parents and he's not a teenager. The 30-year-old graduate of MIT lost billions of dollars in user deposits—the life savings of regular people."
So, is there a political aspect in play here? There always is.
Turns out SBF was one of the largest donors to Joe Biden's 2020 presidential campaign to the tune of $5 million, according to the Wall Street Journal. He also reportedly donated heavily to Democrats ahead of the 2022 midterms.
"Some Democrats see Bankman-Fried's investments and engagement as the thing that could help them hold back a red midterm wave," Politico observed in August.
For her part, Rep. Maxine Waters (D-Calif.) appears to be approaching SBF with kid gloves regarding oversight. "We appreciate that you've been candid in your discussions about what happened at #FTX," Waters, who chairs the House Financial Services Committee, tweeted. "Your willingness to talk to the public will help the company's customers, investors, and others. To that end, we would welcome your participation in our hearing on the 13th."
So polite.
In a recent interview, SBF claimed for the first time publicly that he also donated millions to the Republican Party. But unlike the Biden and midterm donations to Democrats, there don't seem to be any receipts around that, only SBF's word (whatever that's worth) that he funneled the donations into dark-money operations.
"All my Republican donations were dark," he told crypto commentator Tiffany Fong last week. "The reason was not for regulatory reasons, it's because reporters freak the f*** out if you donate to Republicans. They're all super liberal, and I didn't want to have that fight."
This makes no sense. If the goal of a donation is to gain influence, why keep those donations secret and under the radar? And if SBF donated to Republicans, why didn't he also donate to Donald Trump in 2020, in the same manner as he did to Biden? Because he was afraid reporters would freak out? C'mon, man, as Biden might say.
SBF's investments extended to media companies and startups as well, reportedly including The Intercept, Vox, ProPublica and startup Semafor. Some questions arise:
Should those publications give the money back, considering where it came from? Are they obligated to? Should the amount of the investments be disclosed in an effort to be fully transparent?
There are more questions than answers at this point. Yet it seems that Sam Bankman-Fried shouldn't be taking those questions from Andrew Ross Sorkin at a New York Times book forum or from ABC's George Stephanopoulos, but instead from the FBI and the Securities and Exchange Commission back here in the United States.
A massive financial collapse just occurred. But one might never know it from watching these interviews, which seem to portray SBF as a casualty instead of potentially the cause.
Joe Concha is a media and politics columnist.