COLUMN: Orillia Museum of Art and History reopens its doors – OrilliaMatters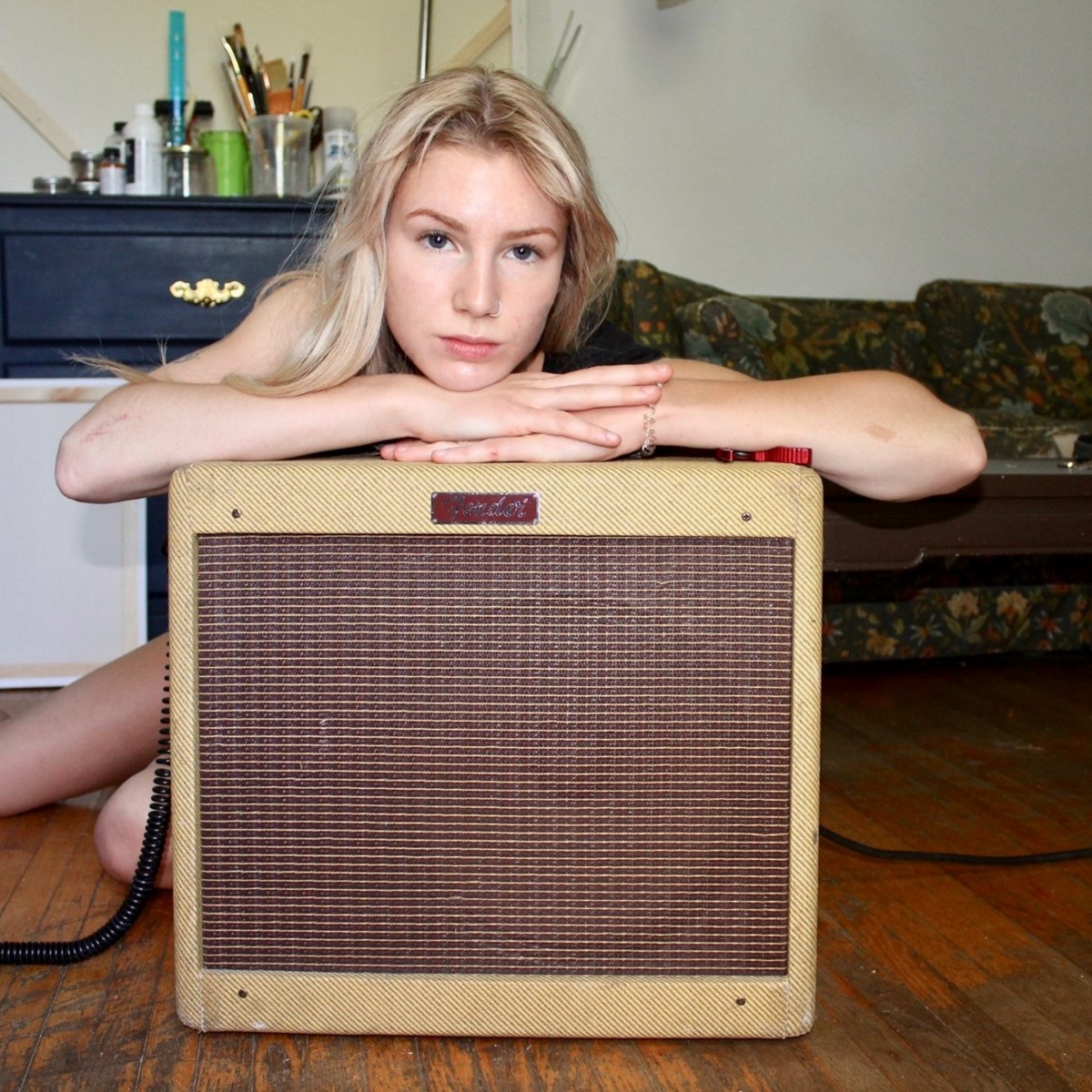 Spring is in the air!
The Orillia Museum of Art and History (OMAH) is now open Tuesday to Saturday from noon to 3 p.m., no appointment necessary. Come in and check out current exhibits, and try your guess at what the exhibits for 2022 will be, by finding the clues in OMAH's tableau of clues, on exhibit now at the museum.
Don't forget about your local galleries, all of whom are open to browse in and purchase from. Tiffin's Creative Centre has acrylic on canvas works from Linda Plourde as well as Zephyr Art members' Walls of Smalls, small works by many different local artists. Tiffin's is located in the alley beside OMAH and is open for in store shopping as well as curbside pick up.
The Orillia District Arts Council is advertising some paid workshop teaching opportunities for artists! ODAC received some funding to put together some workshops for women's mental health, and is looking for workshop facilitators. Deadline to apply is March 31, and all the information can be found here. Good luck!
As we reach the end of March, our thoughts used to turn to that traditional springtime event: Roots North Music Festival. But the pandemic has turned that on its head.
Roots North of course had to cancel last year due to the pandemic and the enforced lockdown that ensued. They were hoping to stage a festival this year, but sadly we are not there yet.
Roots North is all about getting together and supporting venues and our downtown and getting together is still a no-no.
Luckily for us though, the Roots North committee were able to take the time and talents of lots of local musicians and videographers and sound people and put together a beautiful night of music for all of us: The Roots North Musical Festival Online.
This free online festival will take place Friday, April 23 at 8 p.m. and will feature local and well-loved musicians Alex Andrews and Marta Sołek, Craig Mainprize, Darrin Davis and Amy Jefferies, Sam Johnston, Sean Patrick, and Zachary Lucky.
The committee is also hoping the festival will air on Rogers TV and are in talks with Rogers to confirm that. The show will definitely be available to watch on YouTube and Facebook.
If you purchased tickets for this year's in person festival, you can hang onto those tickets to keep some green in the festival's bank account, or contact the festival for a full refund. Looking forward to seeing this beautiful virtual festival on April 23!
To get us ready for Roots North, Zachary Lucky is hosting an online show this Sunday at 8 p.m., Zachary Lucky Live from Home. You can tune in on Zachary's YouTube channel, here.
In other local music news, Kirty, favourite Orillia girl moved to the big city, has released a new single and video, God Help Us, which you can find here.
This video follows on the heels of her single released in December 2020, aptly named This Year's Been Hell, which she actually wrote before the hellish year that was 2020! You can find This Year's Been Hell here.
Both videos and songs are perfect Kirty, introspective and thoughtful, with her distinctive voice and sound. Thank you Kirty for these works, and looking forward to the next album!
Creative Nomad Studios is launching a four-week art class for kids, geared to those in grades 1 to 4, called Let's Draw! Taught by local artist Steph Whalen, these classes will get your artistic kiddos' creative juices flowing! First class is Wed. March 24 at 4 p.m. and you can access the classes afterwards at any time. You can sign up and learn more here.
Speaking of kids and drawing, Little Tigers posters, which I have mentioned previously in this column, has lots more posters for your kids to colour! Dinosaurs, birds, spring greetings, happy birthday, giraffes, zebras, robots, fast cars…you name your kid's obsession, and Little Tigers likely has a poster for it, or will shortly! To see all the posters available and to order, click here.
Storytelling Orillia presents New Beginnings, a kitchen party, this Sun. March 28 from 2 to 4 p.m. New Beginnings will feature Selina Eisenberg, a storyteller from Montreal and former president of Storytellers of Canada; Clara Dugas from Halifax; Orillia teller Laura Joyce; Alan Cantor from Toronto; and Bob Graham, Tim Greenwood and Jan McFarland, members of Storytelling Orillia. Sherry Lawson, elder, author and storyteller from Rama, will also join. And on the musical end of things, Sharon Langfield and Peter Cox will fill that role. Email storytelling.orillia@gmail.com to receive the zoom link to this fun afternoon of stories and music!
If you have arts news, please send it to annaproctor111@gmail.com by Tuesday at noon to be included.
Imaginations, creativity of Mountview students on display at Cariboo Art Beat
Creative, imaginative artwork of students from Mountview Elementary School will be on public display at the gallery of Cariboo Art Beat until April 9.
"The students of Mountview elementary were all invited to participate in an art contest," Tiffany Jorgensen said, an artist at Cariboo Art Beat.
Each class was separately judged by three professional artists at Cariboo Art Beat, Jorgensen said, based on the students' creativity, techniques, use of space and originality.
"It was extremely difficult to select pieces from the abundance of beautiful art presented," she said. "There is so much talent and fantastic imaginations."
The artist of each selected piece was given formal invitations to their art show to distribute to whomever they choose, and Jorgensen said anyone is free to view the beautiful artwork throughout until April 9.
Honoured at the show were works from local artists Ryker Hagen, Annika Nilsson, Rylie Trampleasure, Angus Shoults, Izabella Telford, Isabella Buchner, Kai Pare and more.
"Come view their wonderful pieces to get a glimpse into the minds of our creative youth," Jorgensen said.
"It's been so fun. The kids have come in and seen their work on display with their grandparents, parents, and they're all so excited."
Following up on the success of the Mountview art show, Jorgensen said more elementary schools have been invited to participate.
April will feature the works of Nesika and Big Lake, followed by Marie Sharpe and Chilcotin Road next month.
Cariboo Art Beat is located at 19 First Ave., under Caribou Ski Source for Sports' entrance on Oliver Street.
---
Source:– Williams Lake Tribune – Williams Lake Tribune
Launching the conversation on Newfoundland and Labrador art history
ST. JOHN'S, N.L. —
"Future Possible: An Art History of Newfoundland and Labrador" is a book that has been a long time coming, Mireille Eagan says.
While working at the Confederation Centre Art Gallery in Prince Edward Island, Eagan curated an exhibition marking the 60th anniversary of Newfoundland and Labrador joining Confederation with Canada.
"As I was researching, I noticed that there was very little that existed in terms of the art history of this province," she said. "There wasn't even a Wikipedia article."
Noticing this large gap, "Future Possible" was a book that needed to exist, she said.
As the 70th anniversary approached in 2019, Eagan, now living in St. John's and working as curator of contemporary art at The Rooms, envisioned filling that gap.
Over two summers, The Rooms held a two-part exhibition. The first looked at the visual culture and visual narratives before the province joined Confederation and the second focused on 1949 onward, Eagan said.
"At its core, it was asking, what are the stories we tell ourselves as a province? It was looking at iconic artworks, it was looking at texts that have been written about this place, and it put these works in conversation with contemporary artworks," Eagan said.
In the foreword to the book, chief executive officer of The Rooms Anne Chafe described it as a complement to the exhibition and a project that "does not seek to be the final say. It seeks, instead, to launch the conversation."
History and identity
One example of that conversation between the past and the present mentioned by Eagan is the work of artist Bushra Junaid, who moved to St. John's from Montreal as a baby. The daughter of a Jamaican mother and Nigerian father, Junaid said her experience growing up in the province in the 1970s, where she always the only Black child in the room, was not like most.
"All of my formative years, my schooling and everything, took place in St. John's," she said. "It's very much shaped my current preoccupation."
Her interest in history, identity and representation led her to making "Two Pretty Girls…," which used an archival photograph of Caribbean sugarcane workers from 1903 with text from advertisements for sugar, molasses and rum from archived copies of The Evening Telegram collaged over the women's clothing.
In her essay "Of Saltfish and Molasses" published in "Future Possible," she described the work as "(allowing) me to place these women and their labour within the broader historical context of the international trade in commodities that underpinned Caribbean slavery and its afterlife."
It's a direct connection between Newfoundland and people in the Caribbean, a historical line not often drawn through the context of the transatlantic slave trade, but one she knows personally through the stories told by her mother, Adassa, about their ancestor, Sisa, who "as a teenager, survived the horrors of the Middle Passage, enduring the voyage from West Africa to Jamaica in the hold of a slave ship (Junaid)."
A book like "Future Possible" allows people to interpret themselves and their past, present and future, Junaid says.
"I appreciate the ways in which they really worked to make it as broad and diverse as possible," she said. "It's also striving to tell the Indigenous history of the place, the European settler history … and then also looking for … non-Western backgrounds such as myself. It's enriching."
What shapes us
St. John's writer Lisa Moore contributed an essay called "Five Specimens from Another Time" that weaves together moments from her own life, the province's history and current realities and the art that has inspired her over the years.
"It's really interesting to me to see all this work of people that I've written about in the past and whose work influenced me, even in my writing of fiction, and then newer artists," Moore said. "I just think that the book is a total gift."
With such a rich cultural history ready to be written, she imagines "Future Possible" is just the first of what could be many books about art in the province now that the "ice is cracked."
"The writers that (Eagan) has chosen to write here are also really exciting critics from all over the province, talking about all kind of different periods in art history," she said.
As time passes, the meaning of the works in the book becomes richer, she said.
Mary Pratt's 1974 "Cod Fillets on Tin Foil" and Scott Goudie's 1991 "Muskrat Falls," for instance, are two images with seemingly straightforward and simple subject matter. But any viewer looking now, who is aware of the cod moratorium and the Muskrat Falls hydroelectric dam, would find it difficult to see and interpret these images outside of those contexts.
"Artists, writers, filmmakers … they're keen observers of culture and the moment that we live in," Moore said. "They present things that are intangible like the feeling of a moment, or the culmination of social, political and esthetic powers that come together at a given time and shape us."
"Future Possible: An Art History of Newfoundland and Labrador" is available online and in stores.
Andrew Waterman reports on East Coast culture.
[email protected]
Twitter: @andrewlwaterman
RELATED:
Source:- TheChronicleHerald.ca
Parrott Art Gallery goes virtual to help flatten the curve – The Kingston Whig-Standard
Article content
WENDY RAYSON-KERR
Feeling stir crazy because of COVID and the latest lock-down? Take a virtual trip to Morocco!
On Wednesday, April 14 at 2:30 p.m., the Parrott Gallery will host Lola Reid Allin's Armchair Traveler online presentation: "Morocco: Sea, Sand and Summit". Allin is an accomplished photographer, pilot, writer and speaker. Travel with her through the land of dramatic contrast and hidden jewels, busy markets and medieval cities, and enjoy some virtual sun.
For more information and to register for this free online event, please visit bellevillelibrary.ca/armchair-traveller.php. The Armchair Traveller Morocco photography exhibit is also available to view through the Parrott Gallery website until mid-May.
Even though our gallery is currently closed to the public, our exhibitions are all available to view online. Sam Sakr's show "The Housing Project" is certain to bring a smile to your face. His collection of mixed media artwork will take you to a playful land of fantastical creatures that inhabit imaginary, stylized cityscapes. If your spirit needs uplifting, you need to see to see this show. I hope that everyone will be able to view Sakr's work both online and then in our gallery after the lock-down ends in May. Without a doubt, it will be worth the wait to see it again in-person when we re-open.
Article content
Another exhibition that you can currently visit on the Parrott Gallery website is the group show "Spring Sentiments: a Reflection of Art in Isolation". This was a collaborative effort by the 39 artists who submitted their work, our staff who put the show together in the gallery and online, and our guest curator Jessica Turner. We are thrilled that Jessica was able to transcribe her experience with this show into a final paper for her Curatorial Studies BFA degree at OCADU.
The fact that we have had to close our doors just as this show was opening is a sad reflection of the theme as the audience must now reflect on this artwork at home, in isolation. The up-side to viewing this exhibition online is that one can read the artist statements that accompany the work and get a more in depth view of the artists' perspectives. We encourage viewers to support our artists by sending in their comments and to vote for their favourites in the show by following the appropriate link on the webpage.
When you can't come in to our building, the Parrott Gallery will bring the artwork to you. And then when the sun and flowers come out in May, and when it is safe to return to our gallery on the third floor of the Belleville Public Library, we hope to see you all again.
For questions about our online talk, our shows, or to purchase any of the artwork please call us at 613-968-6731 x 2040 or email us at gallery@bellevillelibrary.ca.
Wendy Rayson-Kerr is the Acting Curator at the John M. Parrott Art Gallery.