COMMENTARY: How 'Uncle Tom' still impacts racial politics in the 21st century – Global News
Published nearly 170 years ago, Uncle Tom's Cabin by Harriet Beecher Stowe had a profound impact on American slavery. But Uncle Tom is not a relic from the 19th century: this complex figure still has a hold over Black politics. In fact, the Uncle Tom stereotype is quite possibly the most resilient figure in American history. He has survived pandemics, lived through 33 presidents (including President Joe Biden), and remains the most recognizable Black character in history.
While most people know that Uncle Tom is the titular character of Uncle Tom's Cabin, few people know how and why this literary character has transformed since his initial appearance. Why is Uncle Tom still alive in the 21st century?
Stowe's Uncle Tom
The bestselling novel of the 19th century, and the second bestselling book of that century (after the Bible), Uncle Tom's Cabin first appeared in the United States in 1851 as a serialized work of fiction published one chapter at a time, in the National Era, a weekly abolitionist newspaper edited by Gamaliel Bailey.
Today, we do not necessarily think of novels as shaping national identity. However, in 19th-century America, Stowe's vision of Uncle Tom constructed a form of Black manhood that deeply impacted the nation. Despite being ripped from his wife and children, chained and sent off in a coffle with other enslaved men and women, let down by even a "good master," and beaten, finally to death, Uncle Tom does not ever speak ill of anyone. He is loyal, passive in the midst of white violence and dies as a martyr.
Since then, various Black men have been called "Uncle Toms." From Dr. Martin Luther King, Jr. to former president Barack Obama, at some point, they were accused of being too passive or a sell-out to the race.
Legalized rights did not translate to reality
In the 1896 landmark case, Plessy vs. Ferguson, the U.S. Supreme Court ruled that African Americans had access to the legal system, equal to that of whites, but they had to maintain separate institutions to facilitate these rights. The ruling institutionalized a racial hierarchy that placed whites at the top and Black people at the bottom in nearly every facet of public life.
To live in North America meant that one had to choose not only between racial loyalty and disloyalty, but also between life and death. Survival meant performing servile roles as Uncles and Mammies, in public or on the job.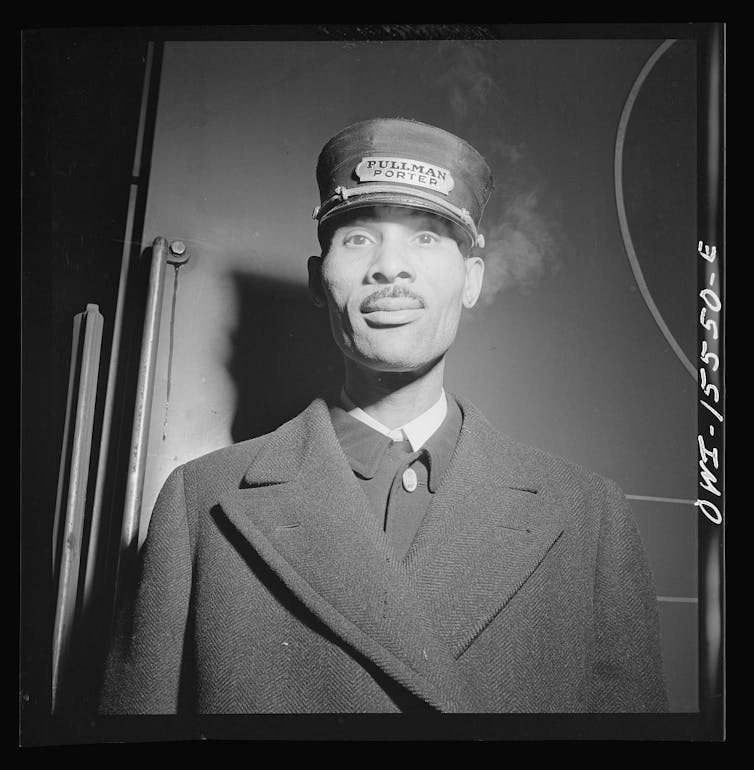 In this environment, Black people were forced to acquiesce to the white public's desire to perpetuate the servile relations of slavery. Black men and women who violated these Jim Crow norms risked their homes, jobs and lives.
For survival in a racially segregated environment, the Pullman sleeping car porters, for instance, Black men who were employed on the railways of North America, had to perform the role of, and were measured against the image of, a servile Uncle Tom.
In Canada, the only reference for Uncle Tom is at Uncle Tom's Cabin Historic Site. The former home of Rev. Josiah Henson, who lived from 1789–1883, has been turned into a museum to showcase Henson's life, as founder of the Dawn Settlement in Dresden, Ont., for fugitive African Americans. Stowe's novel was loosely based on Henson's biography, The Life of Josiah Henson, Formerly a Slave, Now an Inhabitant of Canada published in 1849. The museum documents Henson's life but also reaffirms his connection to Stowe's Uncle Tom.
The insatiable appetite of the white North American public for a docile, symbolically emasculated Black male archetype and the Uncle Tom controversies that follows them, speaks profoundly to how monumentally resistant to change this character has been.
From servant to sellout
In the decades following the novel, Uncle Tom transformed into a stereotype of Black masculinity characterized by docility, castrated sexuality, a happy-to-please-whites attitude with a safe, child-like essence, at the same time. Shirley Temple's blond ringlets paired with Bill "Bojangles" Robinson's soft-shoe routine in their "buddy" films of the 1930s is one example of the cinematic repackaging of Stowe's Uncle Tom and his child-patron, Little Eva.
The servile Uncle Tom has been reproduced in Joel Chandler Harris' Uncle Remus tales published in the 1880s, later adapted by Disney for Song of the South. Uncle Tom also became a feature at blackface minstrel shows known as "Tom shows." Later, he mutated into commodity spokespersons such as Rastus the Cream of Wheat trademark and Uncle Ben.
The concept of the sellout Uncle Tom, however, is characterized by the idea of a Black man who appears only interested in serving whites, the government, corporations or "the system" generally. The insult is meant to connote that these men, these "Uncle Toms" will ensure that white needs come before the needs of both the Black community and themselves.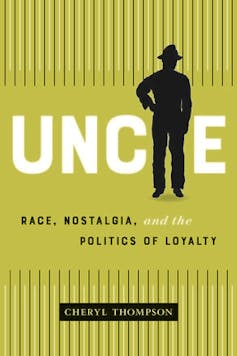 Men (or the fictionalized characters of men) who have faced accusations of being a sellout Uncle Tom include the film roles of actors like Sidney Poitier and, later, Bill Cosby during the height of his fame in the '70s and '80s, as well as Christopher Darden during the O.J. Simpson trial (not to mention O.J. himself), and even athletes like Tiger Woods.
Black people hate him, but it also seems we cannot live without him. The trope is especially brought up when it comes to political figures. Some political careers have been marred by Uncle Tom accusations. This includes people like Supreme Court Justice Clarence Thomas, and more recently Kentucky's Attorney General Daniel Cameron.
Foils for Black social progress
The challenges that are brought to contemporary Black men in positions of authority, power and prestige who are either in service to white institutions or become the public spokespersons for white companies are very real.
The reason these Black men are accused of Uncle Tomism is that communities suspect them of thwarting Black social progress. It is a reliable trope called upon during moments when a Black individual is perceived by the Black community as maligning the race in order to win favour with white authority and institutions.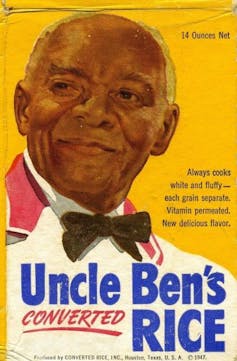 Beyond politics, we are surrounded with imagery of Black men who serve one purpose: to make the public (imagined as white) feel safe. They are useful only if they are clearly committed to the American way of life, which is to say consumer culture. From Uncle Remus there to sell white childhood innocence, Uncle Ben to sell rice, and even Michael Jordan's squeaky-clean image, this image of Black masculinity has had a firm grip on what it means to be a Black man in North American society.
Why can Uncle Tom not just fade from memory, as have so many other characters from other mid-19th-century novels?
Stowe may have created this character to support the abolition of slavery. However, through constant reinvention and reproduction, Uncle Tom will continue to exist if the Black community remains divided on how to live within a capitalist system built on slave labour.
Yet this figure also reminds us to look deeper and to ask difficult questions about how we choose to relate to white society and its institutions. Uncle Tom will persist as long as anti-Blackness persists.
This article is adapted from Cheryl Thompson's forthcoming book, 'Uncle: Race, Nostalgia and the Politics of Loyalty' (Coach House Books).
Cheryl Thompson, Assistant Professor, Creative Industries, Ryerson University
This article is republished from The Conversation under a Creative Commons licence. Read the original article.
COMMENTARY: Gas-price politics, from British Columbia and beyond – Globalnews.ca
If you're fed up with high Canadian gas prices, you can at least be grateful that you don't live in British Columbia.
Unless you do live in B.C. In that case, then go ahead and be mad as hell.
British Columbians are once again experiencing particular pain at the pumps as rising oil prices drive up the cost of gasoline.
It's an extra-nasty case of gas-fuelled road rage in B.C., home to North America's highest gasoline taxes.
How does the taxman sock it to B.C. drivers? Let us count the ways.
There's the B.C. carbon tax, once fiercely opposed by NDP Premier John Horgan.
When he was on the opposition benches, Horgan used to rail against the burden of the provincial carbon tax on B.C. families. Now the tax has risen steadily on his watch, with further increases set to kick in.
There's also the B.C. Motor Fuel Tax. And the B.C. Transportation Financing Authority fuel tax. And Metro Vancouver's TransLink fuel tax.
Ottawa takes a cut, of course, courtesy of the federal fuel excise tax.
Don't forget the sour cherry on top: the federal GST, charged on the entire gas purchase, including all the other taxes.
Add it all up and Metro Vancouver drivers are getting hosed at the gas pump, creating a recurring political problem for Horgan and his B.C. government.
Now that he's a convert to the carbon tax, you might think Horgan would be pleased that high gas prices would discourage the use of polluting vehicles.
But Horgan has walked a political tight rope, jacking up the punitive carbon tax while griping about high gas prices at the same time.
His theme: Don't blame me, blame greedy oil companies.
"This is not a tax question, it's a gouging question," he said. "This is not about taxation."
To drive the point home, the Horgan government recently passed a law forcing oil companies to reveal secret price-setting data.
Stopping short of government regulation to cap B.C. gas prices, the Horgan government instead said it would shame the oil companies into lowering prices themselves.
But the oil companies are fighting the forced disclosure of their corporate secrets. Now the dispute is snaking its way through the courts, while British Columbians are left paying sky-high gas prices.
Gas-price analyst Dan McTeague said B.C.'s strict low-carbon fuel standard — mandating cleaner-burning gas — also drives up B.C. fuel prices.
"All told, adding up all the government regulations and taxes, you're looking at about 62 to 63 cents a litre in B.C.," he said.
McTeague has had a fascinating career as a one-time MP who transformed into a fierce critic of Prime Minister Justin Trudeau and his Liberal government's energy policies.
"I'm a former Liberal MP, with the emphasis on 'former,'" he understated, revealing that the federal Conservatives unsuccessfully courted him to run in the last election.
Now, McTeague is closely watching the fortunes of the Conservatives under new party leader Erin O'Toole.
O'Toole is under pressure to steer his party toward the middle of the political spectrum by adopting more environmentally friendly energy policies.
That includes the astonishing possibility that O'Toole might endorse a federal carbon tax, after years of slamming Trudeau's federal tax.
If O'Toole does back a national carbon tax — especially with gas prices already spiking — McTeague thinks it would be a political disaster for the Conservatives.
"Trying to mimic the federal Liberals in the next election will get him zero votes — it will cost him votes instead," McTeague said.
"I think it would be a fatal mistake for Mr. O'Toole. If he does that (promise a federal carbon tax), his time as leader of that party would be nasty, brutish and, of course, short."
Mike Smyth is host of 'The Mike Smyth Show' on Global News Radio 980 CKNW in Vancouver and a commentator for Global News. You can reach him at mike@cknw.com and follow him on Twitter at @MikeSmythNews​.
© 2021 Global News, a division of Corus Entertainment Inc.
On a frozen Minnesota lake, political antagonisms melt away – CNN
In my years wandering the upper heartland, I've found that when you want to hear what people think, there are few more target-rich environments than an ice-fishing lake. Ninety-five percent of the sport involves sitting, drinking and talking. On a good day, you catch more new friends than fish.
But these have not been good days. In the 30 years since I covered sturgeon spearing for a tiny TV station in Minnesota, the United States has become is a lot less united. Covering the
presidential election and inauguration in neighboring Wisconsin
included more ply-wooded windows, body armor and "no comments" than I ever thought possible in my home state.
Walking out on Lake Minnetonka, I was worried. But it wasn't 25 paces before a friendly couple walking huge dogs walked over and melted the worry with Midwestern warmth.
"Everybody should be loving each other," Leah Beamish told me as she played tug-o-war with Huxley. "There doesn't need to be this …" she shook her head at the ice. "So divided. So divided."
But as I walked from hole to hole, Northern pike to bluegill, Democrat to Republican, they all seemed united against disunity. "There's no common ground anymore," Tim Delaney said. "And everyone's so angry about it. I think we're just tired."
'People are a lot more optimistic'
Minnesota is understandably tense these days. Up north, they are bracing for a Standing Rock-sized standoff over
the controversial Enbridge Line 3
oil pipeline. Down in the Twin Cities, concertina wire winds around civic buildings as they brace for the start of
the George Floyd murder trial
. And in every town in between,
the Covid-19 pandemic
is met with varying degrees of fear, loathing and pent-up frustration.
In this blue suburb of Minneapolis however, where families perched on buckets fish in front of the frozen front yards of million-dollar homes, there is some cautious relief. "I'm really happy with our new President," said Cindy Garin, a 63-year-old health care worker, said as she described her first vaccination and plans for a Florida escape. "I think things are getting better … and I think people are a lot more optimistic."
But Ben Calvert, 27 and at college to become a wrestling coach, is fast losing faith with Democrats given that they are in charge in the White House, the Senate and the House. "A lot of my friends are really frustrated because they were like, 'We've got to elect these two senators in Georgia! We've got to get Joe Biden in office and then everything's going to be better! It's not a $1,400 dollar check, it's $2,000 checks,'" Ben said, making gloved air quotes.
"But now, they're putting that stimulus check and minimum wage hike on the back burner while they're dropping bombs in Syria. And those bombs are kind of expensive for a dude who owes me $2,000."
Calmer criticism
Ben's father, Valdo, has more patience for the new President but told me, "I don't see it smooth sailing for Biden. I see it always going to be about obstructionism, but at least it's more calm." And like so many others on the lake frustrated by American disunity, the retired Forest Service emergency manager wonders how to unite with true believers of
conspiracy theories like QAnon
.
His son nods in agreement. "I grew up wrestling and playing sports. You get liberal people, you get conservative people, but we all got along. Now those guys aren't my friends anymore because I know what they really think," Ben told me. "Maybe it's not who they are in their heart, but can you hang out with someone who's like, 'I think it would be a good thing to assassinate the sitting [Speaker of the House.]'"
But just a short, fragrant stroll away, barbecue smoke master Tim Delaney described his desire to replace Nancy Pelosi with Donald Trump.
"What if Trump ran for Congress, right?" Tim said, waving a silver tallboy. "And then we took the House and we took the Senate and then he could impeach the President and Vice President. He would be president for the next two years plus then he would be reelected for another four. Good idea?"
Laughter overcomes politics
None of his friends thought it was a good idea. As far as I could tell, they were all Democrats who obviously believed in the peacekeeping mantra repeated to me by Leah's husband Kevin Beamish as we walked on to the lake. "It's the old story," he smiled. "Don't talk politics or religion with friends and family."
I don't have that luxury, and the energy shifted noticeably when I strolled over with camera and asked, "How's everybody feeling after the election?"
"We don't go there," Tim said before going there. And while he joked that his burst of MAGA honesty might spoil the barbecue brotherhood, the laughs proved the opposite.
I walked out onto Lake Minnetonka braced for icy suspicion and dread, but I walked off with a stomach full of barbecue and hope. I'll take it.
CORRECTION: An earlier version of this story misstated the first name of Leah Beamish's husband. His name is Kevin.
Politics and the public good – Gazette
The ongoing provincial election is unusual in more ways than one.
But faculty members from the Department of Political Science at Memorial are helping voters make sense of the situation through public engagement.
Dr. Kelly Blidook, an associate professor in the department, made a video explainer to help people understand Newfoundland and Labrador's current political circumstances.
A question from anti-poverty advocate Dan Meades prompted Dr. Blidook to make the video, he says.
"There wasn't anything out there that kind of captured the whole thing," he said, adding that interviews with media can be piecemeal because they are usually reactionary and focused.
With the video, he hopes to provide a beginners' overview of the situation.
"I tried to think of it as a regular lecture for an introductory level class, or even for a high school class," Dr. Blidook said. "It was meant to bring together a lot of different ideas and try to figure out what the best path is."
Watch the video below.
[embedded content]
Sharing expertise
The video is one of several ways that he is contributing to public discourse about the election, which moved to mail-in ballots only when the province went into another pandemic-related shutdown in mid-February.
Dr. Blidook is also a regular commentator for CBC. He also does interviews with other media outlets and contributes to conversations online via Twitter.
"Academics, in Canada at least, are significantly funded by the public," Dr. Blidook said.
Writing books and articles is one way he and his colleagues provide a public good, he says, but most people won't read them. Social media and media interviews are a way to share knowledge and spur conversation in real time.
Department-wide contributions
Dr. Blidook is one of several instructors and faculty members in the department who are sharing their political science expertise with the public.
Dr. Amanda Bittner also does regular media interviews and appearances, and shares insights and expertise on social media.
"This election is tough to navigate — both as a "regular" citizen and an expert on elections and voting," Dr. Bittner said.
She says she values the behind-the-scenes conversations she has with colleagues as they try to make sense of both the election and what it means for the province.
Some of those Political Science colleagues are having conversations with the public, too. Dr. Russell Williams uses social media to engage on the election and also does regular media interviews.
And along with lawyer Lyle Skinner, his colleague Dr. Alex Marland helped with Dr. Blidook's video content.
"I'm grateful to my colleagues for sharing their expertise on social media and in traditional media interviews," Dr. Bittner said.
A positive response
Dr. Blidook says the response to his video, which he uploaded to YouTube a week ago, has been largely positive so far.
The 22-minute video has almost 600 views and sparked discussion on Twitter. In the meantime, Political Science faculty and instructors continue to do media interviews as the election continues.
Amid the ongoing discussion, Dr. Bittner says that nobody has a crystal ball for the province's future. But she hopes the importance of planning and preparation is one takeaway from the "pandemic" election.
"We have much to learn from this. It is my hope that on a go-forward basis, we take political processes more seriously in the province."
Terri Coles is a communications advisor with the Faculty of Humanities and Social Sciences. She can be reached at tcoles@mun.ca.