Copper's Wild Week Throws Spotlight on Straining World Economy – BNN
(Bloomberg) — For months, the copper market has been caught in a tug of war between steadily shrinking supplies on one side, and an increasingly strained global economy on the other.
This week, the rope snapped.
Buyers on the London Metal Exchange, caught off guard by a sudden emptying of available copper in its warehouses, drove spot prices to record levels over futures Monday, prompting the exchange to take emergency measures. Trafigura Group, which Bloomberg reported was responsible for much of the withdrawals that sparked the wild moves, said it ordered metal to ship to customers who need it in Europe and Asia — supporting the argument that supply really is tight.
Read more about the LME squeeze and how it played out
By Thursday, copper was moving in the opposite direction. Futures tumbled by the most in four months, dropping with other industrial metals as investors focused on the potential hit to demand from weakness in China's economy and the looming debt crisis at China Evergrande Group.
For anyone looking for clues on the world's economies, changes in the supply and consumption of copper can provide valuable insight into how much factories are producing and consumers are buying.
The metal's vast array of uses in all corners of manufacturing, construction and heavy industry mean that the market is highly sensitive to shifts in economic activity. And as the biggest consumer and producer, China is particularly key for copper.
Traders like Trafigura have been saying for months that the tight supplies could help push copper prices to fresh records. On the other hand, some investors and banks have turned on copper, as the threat of power shortages and factory slowdowns from the global energy crisis cast a pall over the outlook and weighed on prices.
Read more: Copper Bulls Get an Electric Shock as World's Factories Slow
It's hard to overstate the drama that played out on the copper market this week, and while inventories have ticked up a little in recent days, they remain at critically low levels. It's not just the LME, supplies have shrunk too on rival bourses in China and the U.S.
So is the world as short of copper as the LME squeeze would suggest?
The first key point is that most of the world's copper doesn't actually pass through exchange warehouses — factories source their metal directly from producers or traders in long term contracts.
However, the reason that exchange inventories are so low in the first place is that supply from smelters has been falling badly short of demand, and power constraints in China are only adding to the problem.
That, combined with buoyant demand as economies seek to emerge from the pandemic, has drained stockpiles throughout the supply chain, with consumers' yards and off-exchange warehouses also running low. At the same time, shipping delays and other logistical hurdles make it increasingly difficult to get metal where it's needed.
Ultimately, the copper market remains physically tight, though it probably isn't as strong as the substantial drawdown in LME inventories would suggest, Duncan Hobbs, head of research at metals trading house Concord Resources Ltd, said by phone from London.
With logistical problems, shortages and rising prices roiling the world economy, the question for traders is how much that will crimp demand for raw materials like copper. China's economy slowed rapidly in the third quarter under the stress of a property slump and electricity shortages, while inflationary pressures are mounting around the world, squeezing both consumers and manufacturers.
For now, though copper demand in China has weakened, "supply has even weakened more," said Eric Liu, head of trading and research at ASK Resources Ltd. Elsewhere, traders say demand in Europe and the U.S. is still holding steady for now, and the logistical bottlenecks that have snarled global supply chains show no signs of letting up.
"With the persisting power crisis, inventories will remain low," Liu said.
©2021 Bloomberg L.P.
Nobody seems to know what's going on with the economy – CNN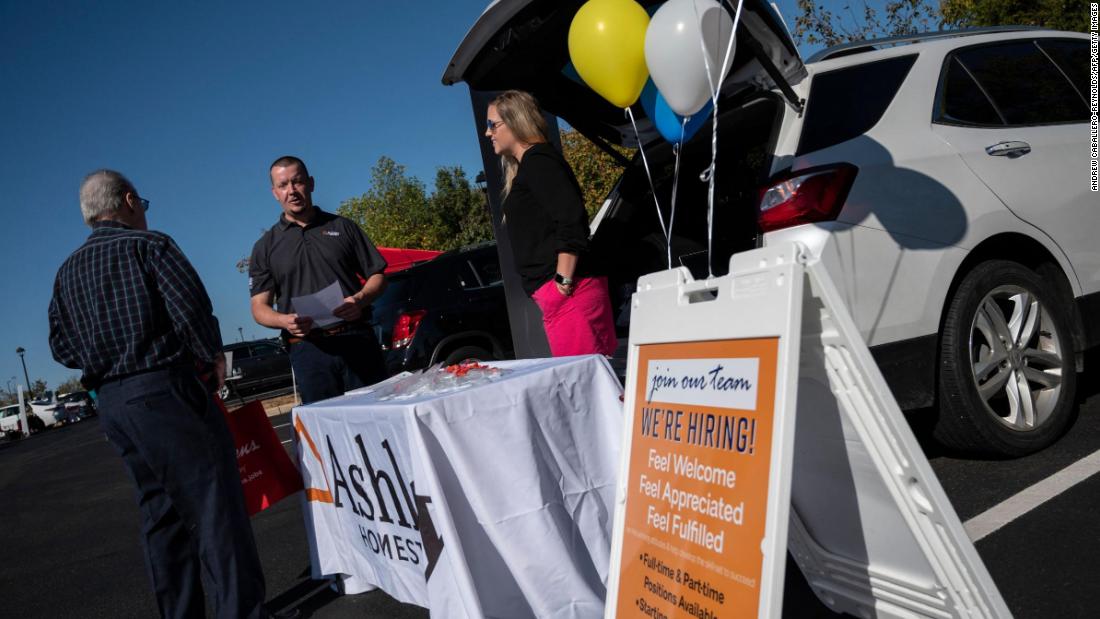 The economy is on the road to recovery from the coronavirus pandemic, reeling from inflation or a source of disappointment on jobs creation, depending on who you're talking to.
It's probably all three, and what happens from month to month seems to be something of a surprise. That element of unpredictability might be the most normal possible thing given the shock of the pandemic — the extraordinary government intervention to save the economy is unlike anything anybody alive today has ever seen.
It's hard to decide how important any single thing is.
Omicron Variant May Be Good For Economy – Forbes
The omicron variant of Covid-19 has sparked great fear. With time, we may find the fear to have been justified, but we may find the opposite: that this is good news for the economy.
It's still early days for our knowledge of omicron. Waiting to learn more seems to make sense, but consider this: Business decisions are being made every day. Any person who waits for perfect certainty—about the economy, technology or Covid-19—will never make a single decision. In many areas decisions have to be made this week. So it's worthwhile to consider how omicron may be good for the economy.
Omicron seems to be displacing the delta variant in South Africa. Ted Wenseleers showed that delta's share of total Covid-19 cases in South Africa has plummeted while omicron has surged. Because the early indications show that omicron was highly transmissible, it could well displace the delta variant around the world.
So far omicron has triggered a surge in infections in South Africa, but not a comparable increase in deaths. There's good reason for the virus to mutate to be less dangerous. Bugs that kill their hosts don't replicate as much as bugs that allow their hosts to remain alive. Many viruses in the past have evolved to be milder. We cannot take this idea too far, however.
The omicron virus may have mutated so that it has greater ability to infect those who already had been exposed to earlier variants. That's no surprise to South African scientists, who have observed a very high past infection rate in their population. The virus could not get ahead by finding people never exposed to any version of Covid-19, so it found a way to infect the previously ill, this theory goes.
BioNTech CEO Ugur Sahin said recently that current vaccines probably help protect against severe illness from the omicron variant, and that new vaccines are under development that would be more targeted against omicron. Given the speed with which our vaccines were developed, we may have new versions being tested in the lab right now. The question will be how long we have to wait for regulatory approval.
From an economic forecasting viewpoint, business leaders should consider the upside potential of omicron. Although it is way too early to be sure, we may find that the disease becomes dominated by a less dangerous mutation. Illness would continue if this happens, but with fewer deaths and hospitalizations. People would come to feel more comfortable dining out, traveling and seeking routine non-Covid healthcare tests and procedures. The rosy view is far from certain, but current evidence is not more pessimistic.
Companies that that are especially sensitive to the Covid pandemic should try to delay big decisions. We'll have better information in the coming weeks. But decisions that cannot be delayed should probably consider the possibility of a stronger economy rather than greater Covid problems.
Can the global economy battle through another COVID-19 setback? – Aljazeera.com
Video Duration 26 minutes 00 seconds 26:00
From:
Counting the Cost
A new coronavirus variant has forced governments to impose travel bans just as economies were starting to recover.
Last week, after scientists in South Africa identified a new coronavirus variant, borders were suddenly closed off to passenger travel from Southern African countries, oil prices fell more than 10 percent, and stock markets took a hit.
Markets and economies are expected to face weeks of uncertainty as investors closely watch for updates on Omicron. What comes next largely depends on what scientists discover and how quickly they do so.
Also, green hydrogen has been hailed as the energy of the future; can it help decarbonise economies?