Coronavirus And The Election: Can This President Be Reelected? – NPR
As April began and Americans were being told to fear COVID-19 and stay home, President Trump said there would not need to be a "massive recession." As recently as Monday he said the economy would have "a tremendous third quarter." By Wednesday, he was looking forward to "a fourth quarter that's going to be fantastic" and then to "a tremendous 2021."
The moving time frame for the hoped-for recovery reflected a shifting of the president's rhetorical gears now that the recession has hit with hurricane force. The devastating numbers now emerging — including that 30 million have applied for unemployment in the past six weeks — have the White House eager to move from containing the virus to containing its damage to the economy.
The first shuttering of businesses and workplaces in March was enough to drag down economic growth for the whole first quarter by 4.8% (as an annualized rate), by the administration's own numbers. And forecasters at the non-partisan Congressional Budget Office this week said the second quarter could see the economy shrink by 30% or more.
The receding date of arrival for Trump's self-described "rocket ship" recovery is all the more notable given his tendency and talent for putting the best face on things. And the need for positive thinking could scarcely be greater than it is now.
The president and his team are arguing that the COVID-19 crisis has peaked and will subside as a threat to public health. But they know the economic fallout from the disease (and a worldwide oil price collapse) has only begun – and that may well be the greater threat to the president's political health.
Scholars and political strategists generally agree there is nothing more important for a president's re-election prospects than the state of the economy. Presidents with a robust economy routinely win a new term. Those without, as a rule, do not.
In an article published in mid-March by the University of Virginia, political scientist Alan Abramowitz said a recession in the second quarter would point to defeat for Trump, or any incumbent president — possibly a defeat of "landslide proportions."
"The performance of the economy in the second quarter seems to shape opinions of the economy in the fall," wrote Abramowitz, who teaches at Emory University in Atlanta. Abramowitz's predictive model prominently features second-quarter economic performance among its elements, and it has correlated remarkably well with presidential outcomes since World War II.
We may have forgotten the significance of recessions in part because the last three presidents (Barack Obama, George W. Bush, Bill Clinton) all won a second term after avoiding a recession in the latter half of their first. That allowed each of them to point to improving economic conditions and to do so plausibly and persuasively.
In the most recent example, Obama could point to three years of growth out of the deep recession of 2008-2009, brought about by the mortgage-and-credit crisis and market collapse of 2008.
At the time of Obama's re-election in 2012, it was often said that no president had been re-elected with unemployment as high as it (still) was in that year. Statistically, that was true, but the sense of upward trajectory, reflected in crucial consumer confidence numbers that fall, buoyed the incumbent.
There were signs this week that Trump is preparing to adopt a similar strategy. In this formulation, instead of downplaying the negative, the president would be cast as the leader most equipped and best positioned to turn things around.
The next best thing to good times may be a promise of good times ahead with the right hand on the tiller. But as a campaign theme, this one's track record is mixed. "Prosperity is just around the corner" was a slogan for President Herbert Hoover in 1932 in the depths of the Great Depression, just before he was crushed by Franklin D. Roosevelt.
While Hoover's predicament may have been uniquely hopeless, other incumbents have had also struggled when re-election campaigns had to coincide with weak or recessionary economies.
Much depends on when a recession begins or when it has ended. There needs to be time for the recovery to take hold, to move beyond technical measurements to a general sense of confidence. That is especially true in the current economy, 70% of which is consumer spending.
Feelings of confidence may have been the critical issue for the last U.S. president who was denied a second term, George H.W. Bush. A recession in late 1990 and early 1991 had long been over by Election Day, a fact the Bush team kept trying to drive home. But the downturn was worse and more persistent in some critical swing states, and its hangover (including relatively high unemployment into the second quarter of 1992) haunted the Bush campaign all year.
In one sense, the first president Bush should have known better. He had been the Republicans' running mate in 1980 when Ronald Reagan won 44 states asking people "are you better off than you were four years ago?"
The target of that simple question had been President Jimmy Carter, who was looking at a worsening job picture with historically high interest rates that had been imposed in an effort to curtail historically high inflation.
Carter himself had reached the Oval Office four years earlier talking about the "misery index" of unemployment, high interest rates and inflation. That combination had been too much for the incumbent of that time, Republican Gerald Ford.
A few presidents have survived poor economic conditions that ended in time for them to recover (Calvin Coolidge in 1924) or began too late for the full force to be felt by Election Day (Harry Truman in 1948). William McKinley was re-elected in what was at least a weak economy in 1900.
But this is where historical arguments can begin. Did McKinley defy the economic imperative in 1900 or ride the popularity of the American victory in the Spanish-American War? Or was it the weakness of his Democratic opponent, William Jennings Bryan?
Was Coolidge spared in 1924 because the Democrats took weeks to choose a nominee against him? Did Truman win in 1948 because the recession had just begun or because people did not blame him for it or because Republican nominee Thomas E. Dewey scarcely campaigned?
These questions are not only of historical interest. All predictions regarding the effect of the COVID-19 economic collapse on Trump's prospects must also consider other factors. In this case, will the Democrats' perennial disunity and the lack of a traditional convention sap their voters' enthusiasm? Will the virus be around and playing hob with turnout rates in November?
Even more worrisome for Trump's opponents are the travails of Joe Biden's campaign. A sexual assault accusation and attacks speculating about the 77-year-old's health have clouded his campaign since he secured an apparent first-ballot nomination earlier this spring.
In the extraordinarily volatile environment of this pandemic-election year, even a nightmare economy may not be as fatal for the incumbent as it would have been in the past.
World Economy Risks Buckling Into 2021 Despite Vaccine Nearing – Yahoo Canada Finance
The Canadian Press
WASHINGTON — After weeks of fraught delay, the federal government recognized President-elect Joe Biden as the "apparent winner" of the Nov. 3 election on Monday and gave the green light for co-operation on a transition of power. The move came after President Donald Trump suffered yet more legal and procedural defeats in his seemingly futile effort to overturn the election with baseless claims of fraud.General Services Administrator Emily Murphy cleared the way for Biden to co-ordinate with federal agencies ahead of his Jan. 20 inauguration after Trump's efforts to subvert the vote failed across multiple battleground states.Trump, who has still refused to concede the election — and may never — followed up with a tweet that he was directing his team to co-operate on the transition. The president had grown increasingly frustrated with the flailing tactics of his legal team.Murphy, explaining her decision, cited "recent developments involving legal challenges and certifications of election results."She acted after Michigan on Monday certified Biden's victory in the battleground state, and a federal judge in Pennsylvania tossed a Trump campaign lawsuit on Saturday seeking to prevent certification in that state.It also comes as an increasing number of Republicans were publicly acknowledging Biden's victory, after weeks of tolerating Trump's baseless claims of fraud."With Michigan's certifying (its) results, Joe Biden has over 270 electoral college votes," tweeted Mississippi Sen. Bill Cassidy. "President Trump's legal team has not presented evidence of the massive fraud which would have had to be present to overturn the election. I voted for President Trump but Joe Biden won."Yohannes Abraham, executive director of the Biden transition, said in a statement that the decision "is a needed step to begin tackling the challenges facing our nation, including getting the pandemic under control and our economy back on track."He added: "In the days ahead, transition officials will begin meeting with federal officials to discuss the pandemic response, have a full accounting of our national security interests, and gain complete understanding of the Trump administration's efforts to hollow out government agencies."Murphy, a Trump appointee, has faced bipartisan criticism for failing to begin the transition process sooner, preventing Biden's team from working with career agency officials on plans for his administration. The delay denied Biden access to receive highly classified national security briefings and hindered his team's ability to begin drawing up its own plans to respond to the raging coronavirus pandemic.Murphy insisted she acted on her own."Please know that I came to my decision independently, based on the law and available facts. I was never directly or indirectly pressured by any Executive Branch official—including those who work at the White House or GSA—with regard to the substance or timing of my decision," she wrote in a letter to Biden.Trump tweeted moments after Murphy's decision: "We will keep up the good fight and I believe we will prevail! Nevertheless, in the best interest of our Country, I am recommending that Emily and her team do what needs to be done with regard to initial protocols, and have told my team to do the same."Max Stier, president and CEO of the nonpartisan Partnership for Public Service, criticized the delay, but said Biden's team would be able to overcome it."Unfortunately, every day lost to the delayed ascertainment was a missed opportunity for the outgoing administration to help President-elect Joe Biden prepare to meet our country's greatest challenges," he said. "The good news is that the president-elect and his team are the most prepared and best equipped of any incoming administration in recent memory."Murphy's action came just 90 minutes after Michigan election officials on Monday certified Democrat Joe Biden's 154,000-vote victory in the state. The Board of State Canvassers, which has two Republicans and two Democrats, confirmed the results on a 3-0 vote with one GOP abstention. Trump and his allies had hoped to block the vote to allow time for an audit of ballots in Wayne County, where Trump has claimed without evidence that he was the victim of fraud. Biden crushed the president by more than 330,000 votes there.Under Michigan law, Biden claims all 16 electoral votes. Biden won by 2.8 percentage points — a larger margin than in other states where Trump is contesting the results like Georgia, Arizona, Wisconsin and Pennsylvania.Some Trump allies had expressed hope that state lawmakers could intervene in selecting Republican electors in states that do not certify. That longshot bid is no longer possible in Michigan."The people of Michigan have spoken. President-elect Biden won the State of Michigan by more than 154,000 votes, and he will be our next president on January 20th," Michigan Gov. Gretchen Whitmer, a Democrat, said in a statement, saying it's "time to put this election behind us."The Trump legal team dismissed the certification as "simply a procedural step" and insisted it would continue to mount legal challenges.Trump's efforts to stave off the inevitable — formal recognition of his defeat — have faced increasingly stiff resistance from the courts and fellow Republicans with just three weeks to go until the Electoral College meets to certify Biden's victory. Time and again, Trump's challenges and baseless allegations of widespread conspiracy and fraud have been met with rejection as states move forward with confirming their results.In Pennsylvania, a conservative Republican judge shot down the Trump campaign's biggest legal effort in Pennsylvania with a scathing ruling that questioned why he was supposed to disenfranchise 7 million voters with no evidence to back their claims and an inept legal argument at best.But the lawyers still hope to block the state's certification, quickly appealing to the 3rd U.S. Circuit Court of Appeals in Philadelphia, which ordered lawyers to file a brief Monday but did not agree to hear oral arguments.The campaign, in its filings, asked for urgent consideration so they could challenge the state election results before they are certified next month. If not, they will seek to decertify them, the filings said.Biden won Pennsylvania by more than 80,000 votes.Pennsylvania county election boards were voting on Monday, the state deadline, about whether to certify election results to the Department of State. The boards in two populous counties split along party lines, with majority Democrats in both places voting to certify. After all counties have sent certified results to Secretary of State Kathy Boockvar, she must then tabulate, compute and canvass votes for all races. The law requires her to perform that task quickly but does not set a specific deadline.In Wisconsin, a recount in the state's two largest liberal counties moved into its fourth day at a slow pace, with election officials in Milwaukee County complaining that Trump observers were hanging up the process with frequent challenges. Trump's hope of reversing Biden's victory there depends on disqualifying thousands of absentee ballots — including the in-person absentee ballot cast by one of Trump's own campaign attorneys in Dane County.___Associated Press Writers Maryclaire Dale in Philadelphia, Jonathan Lemire in New York, Mark Scolforo in Harrisburg, Pa., Christina A. Cassidy in Atlanta and John Flesher in Traverse City, Mich. contributed to this report.Zeke Miller, David Eggert And Colleen Long, The Associated Press
Can't solve economy issue without solving COVID-19, says professor – KitchenerToday.com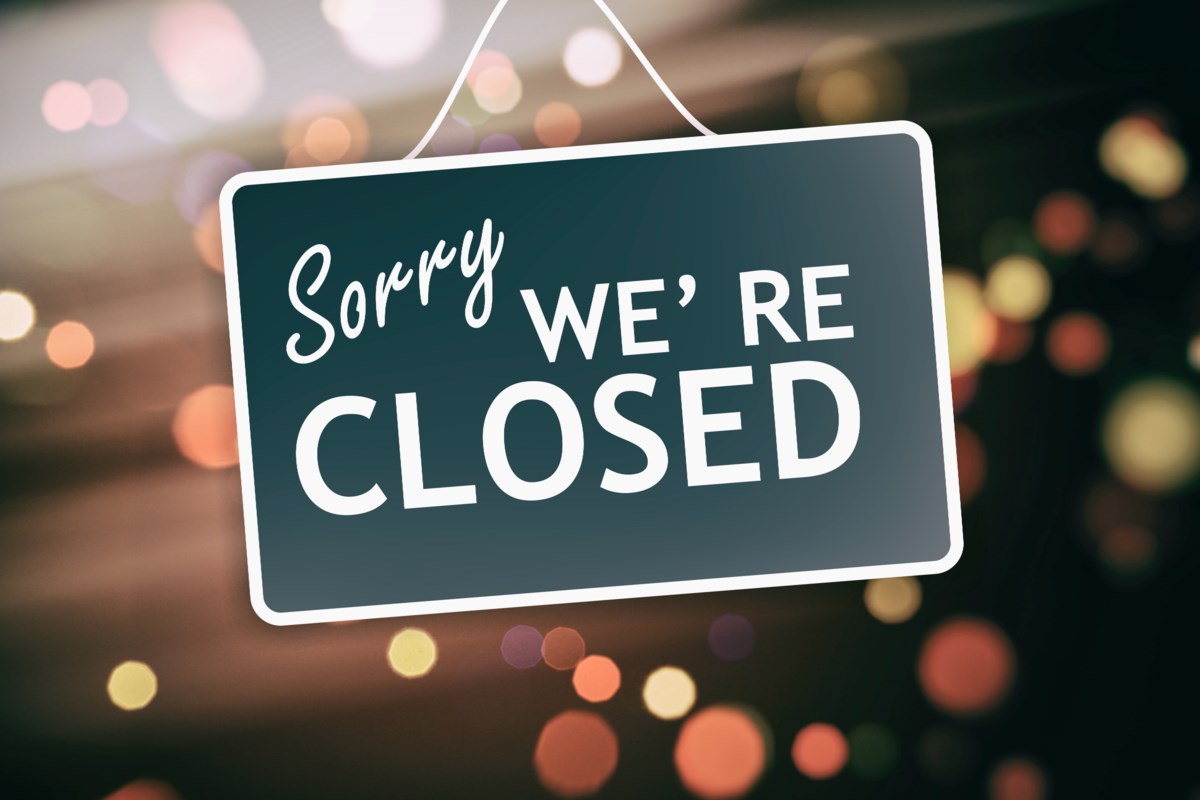 It's a classic case of trying not to put the cart before the horse.
There's no doubt the economic disaster is caused by the COVID-19 pandemic, but an associate political science professor at Brock University indicates you can't solve the economic crisis without dealing with the health crisis first.
"You can't have a strong functioning economy if you've got the disease running rampant in the community, it just can't happen," Blayne Haggart told The Mike Farwell Show on 570 NEWS.
He said economists have been clear on the issue from the beginning, advocating for financial support on the health side and figuring out later how to pay for it.
Haggart said overall, while we started off the pandemic well and saw numbers begin to drop, not enough was done to prepare for fall and winter, such as adequate investments in contact tracing and testing.
He said when it comes down to it, just the mere presence of the virus is causing the economic problem, not the restrictions related to it.
"People are not going to go into shops (as per usual), even if there's no government intervention, because people don't want to die," Haggart added.
"Some people will, but a lot won't, so businesses are going continue to be depressed up until the moment where the disease finally hits a breaking point, where we've got to basically close things down, or everybody gets sick."
"That's the kind of roller coaster that we're on, and the key is to get off it. The longer you wait, though, the more costlier it is to get off the roller coaster."
Reimagining the global economy for a post-COVID-19 world – Brookings Institution