Coronavirus and the housing market: Is this a good time to buy? – Globalnews.ca
Many prospective homebuyers in Canada's priciest markets are wondering whether the economic crisis triggered by the COVID-19 pandemic comes with a silver lining for them.
Will this, perhaps, be their chance to finally step on the property ladder?
The answer, according to housing-market watchers, is both complicated and shrouded in uncertainty.
READ MORE: Canadian home sales record 57% monthly drop in April
If you look at them from a bird's eye view, Canada's residential real estate prices currently seem frozen in time.
The national average home price edged down just 1.3 per cent in April compared to the same month last year, the Canadian Real Estate Association (CREA) said Friday.
CREA's home price index, which adjusts for changes in the mix of homes sold, declined just 0.6 per cent between March and April and was up 6.4 per cent compared with April 2019, reflecting hefty pre-coronavirus price gains.

1:31


Coronavirus outbreak: Pandemic could shrink office space as more people move to work from home



Generally speaking, home prices aren't budging much, because both the supply and the demand for homes have collapsed roughly in tandem, economists say.
Canada-wide sales of existing homes fell 58 per cent last month compared with the same time last year, but the number of properties newly listed on the market was down 59 per cent from a year ago. As a result, the sales-to-listings ratio — a key metric used to assess whether market conditions favour buyers or sellers — is currently sitting at 62 per cent compared to 64 per cent in March and 65 per cent in February.
READ MORE: Landlords among most vulnerable homeowners during COVID-19 pandemic
In normal times, it takes a sales-to-listing ratio of 35 per cent or less to have what insiders call a buyers' market. When there are plenty of homes available for sale and comparatively few buyers, goes the reasoning, house-shoppers can be choosy and have more bargaining power.
[ Sign up for our Health IQ newsletter for the latest coronavirus updates ]
By that metric, Canada's housing market would seem to be firmly in sellers' territory.

3:04


Money 123: Renting vs. owning



On the other hand, CREA also said, nationally, it would currently take roughly nine months to clear up the current inventory of homes on the market at the current sales pace. That was up from around four months in March.
This means "lingering listings are not getting taken up," said BMO economist Robert Kavcic in a note to clients.
"Note that the months' supply peaked at 9.7 during the financial crisis in late-2008, and these levels ordinarily suggest some pullback in prices," he added.
But, he warned, with the majority of buyers and sellers waiting on the sidelines, "these metrics become a bit less reliable."
READ MORE: Half a million Canadians getting COVID-19 mortgage deferrals
As everyone knows, however, all real estate is local. And when you zoom in at the level of specific neighbourhoods and market segments, you may find buying opportunities, says Zoocasa CEO Lauren Haw.
"There are absolutely supply-side opportunities, especially in the urban cores, where we're seeing a bit higher inventory in the condo market," Haw told Global News.
In some downtown Toronto neighbourhoods, for example, median condo prices have dropped by more than 10 per cent, falling by over $50,000, according to a recent analysis by Zoocasa.

2:15


Money123: The advantages of co-owning your home



On the other hand, the supply for other market segments has virtually dried up, Haw added.
"The family homes in great school neighbourhoods — they're not really listing right now," Haw said.
With kids at home from school, it's a difficult time for families to put a home on the market, she added. Prospective home sellers who can afford to stay put are doing just that, she noted.
That's even in the condo market, according to Pauline Lierman of research firm Urbanation. In Toronto, it is only bachelor units and one-bedroom condos valued under $500,000 that have seen their share of sales volumes increase between March and April, with the share of pricier units either staying flat or declining.
READ MORE: 'Shocking and disgusting': Tenants face rent increases despite coronavirus crisis
Wealthier condo owners who can afford to wait out the current slump are sitting on the sidelines, Lierman said. And that, in turn, can affect median property values, with average price drops reflecting at least in part the relatively larger number of cheaper condos up for sale.
Haw's advice to homebuyers is to figure out where they'd like to live and in which kinds of property for at least the next five years. Then, she said, keep an eye out to see whether something that fits their needs becomes available.

2:51


Money 123: Understanding rent-to-own



"Interest rates are really low and you can get into a market where some of the sellers are quite motivated," she said.
Some sellers may be under pressure to offload a property because they've already bought a new house, she said. Some real estate investors may also be trying to sell short-term rentals they can no longer afford after bookings dried up.
It's possible there will soon be many more motivated sellers on the market, according to Robert McLister, founder of rates-comparison site RateSpy.com.
"There could be more people who have to set sail in coming months," he said.
Canadians whose jobs aren't coming back or who run out of mortgage deferrals may be forced to put their properties on the market, which could put pressure on prices, he said.
READ MORE: Two in 10 Canadians facing reduced pay amid COVID-19 — Ipsos poll
The sales-to-listings ratio, he added, will be a key gauge to watch to see where the market is headed.
For now, there's significant disagreement among economists about where that might be.
Lierman's advice for buyers is to rely on an experienced real estate agent who knows the area where they want to buy to keep them up to read the market signals.
"Look for a specialist in your neighbourhood and do your due diligence."
© 2020 Global News, a division of Corus Entertainment Inc.
Gulf Keystone Petroleum Gave Away Crude Oil For Free In April – OilPrice.com
By Julianne Geiger – May 28, 2020, 6:30 PM CDT
If you were wondering how those negative crude oil prices in April played out in the physical market, now we know.
As the price of WTI fell below the $0 mark last month, Gulf Keystone Petroleum Ltd., a seller of Shaikan crude oil produced in northern Iraq, gave its oil away last month for free according to Bloomberg, as the price of its oil pumped from the Shaikan field traded more than $21 under Brent prices.
Brent traded at an average of $21.04 for the month of April.
The recipient of the month's worth of free crude was the Kurdish regional government. It's unclear if they had to make up the 4-cent difference per barrel—but at any rate, that $43,000 price tag for more than a million barrels of oil is still quite the bargain.
Gulf Keystone Petroleum produces 36,000 barrels a day of the Shaikan crude, according to the company's website. Gulf Keystone made the Shaikan 1 discovery in 2009, before selling domestically in November 2010.
GKP's full-year after tax profit for 2019 was $43.5 million.
Oil managed to stay out of the red in May, with the price of a Brent crude barrel on Thursday reaching over $35 per barrel, as the supply outlook has improved with significant OPEC cuts, and oil demand has improved since April. Brent topped $65 at the beginning of the year.
But oil prices are not expected to make a drastic recovery overnight. Lingering lockdowns in the world's largest demand center, the United States, is stymying any recovery on prices, even as OPEC, Russia, and the United States have managed to cut production by millions and millions of barrels per day.
By Julianne Geiger for Oilprice.com
More Top Reads From Oilprice.com: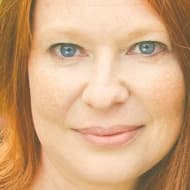 Julianne Geiger
Julianne Geiger is a veteran editor, writer and researcher for Oilprice.com, and a member of the Creative Professionals Networking Group.
TD and CIBC cap three days of dismal forecasts of economic impact of COVID-19 – The Globe and Mail
Two more major Canadian banks have reported quarterly profits declined by more than half as they stocked up reserves to absorb anticipated loan losses, capping three days of dismal forecasts from bankers about the extent of the economic damage the novel coronavirus could do.
Toronto-Dominion Bank set aside more than $3.2-billion in provisions to cover losses on loans that could go sour, an eye-catching sum that eclipsed large spikes in provisions at each of the other Big Six banks. Canadian Imperial Bank of Commerce set aside more than $1.4-billion as a reserve against its own potential losses on Thursday.
The need to rapidly build bulwarks against future losses was the driving force behind the steep plunge in earnings across the sector in the fiscal second-quarter – profits declined 52 per cent at TD and 71 per cent at CIBC. But in the midst of a global pandemic that prompted a wide-ranging economic shutdown, all six of the country's big banks remained profitable, with capital levels securely intact and their quarterly dividends unaltered.
"I think that's one reason the banks' [stocks] are rallying, even though the results themselves in absolute terms are not good," said Meny Grauman, an analyst at Cormark Securities Inc. "There's a big relief that there was no bomb so far in the results."
The provisions that banks booked were largely based on complex forecasts of possible future losses, calculated using the best assumptions they can cobble together at this stage. They provide a yardstick by which to measure the potential scale of economic carnage from COVID-19, taking stock of debt held by consumers as well as businesses of all sizes in an array of industries. But the pace of recovery is uncertain, and senior bankers warned that a return to precrisis profitability won't be quick.
"It may take to [2021], it may take to early [2022] before you see a robustness back in the banking sector again, assuming that the health care crisis is behind us," Victor Dodig, CIBC's chief executive officer, said on a conference call with analysts.
For the three months that ended April 30, TD reported profit of $1.52-billion, or 80 cents per share, compared with $3.17-billion, or $1.70, a year ago. Adjusted for certain items, TD said it earned 85 cents per share, on an adjusted basis, matching analysts' consensus estimate, according to Refinitiv.
In the same period, CIBC earned $392-million, or 83 cents per share, compared with $1.35-billion, or $2.95 a share, last year. On an adjusted basis, CIBC said it earned $0.94 per share, far shy of the $1.65 in adjusted earnings per share analysts expected.
The resilience of banks' capital levels was an important theme in the second quarter, and each large Canadian bank emerged with billions of dollars in excess capital over and above the minimum threshold set by regulators. Yet TD had a sharper decline than expected in its common equity Tier 1 (CET1) ratio – which measures a bank's highest-quality capital relative to its assets, an important indication of a financial health – which fell to 11 per cent, from 11.7 per cent a year ago.
A range of factors contributed to the drop, including share buybacks before the crisis and changes in foreign exchange rates, but the bank also adjusted the levels of risk it assigns to various assets as customers drew heavily on credit lines when the shutdown began in mid-March. To be prudent, TD introduced a 2-per-cent discount on shares purchased through its dividend reinvestment plan (DRIP), which is a tool to raise capital, after BMO made the same move in April.
By contrast, the CET1 ratio at CIBC didn't budge, remaining at 11.3 per cent, partly as result of a routine adjustment of the bank's models. As some loans deteriorate because of economic losses owing to the economy shutting down, however, CIBC expects some pressure on the ratio is possible in the current quarter.
After two days of surging prices for bank stocks, shares in TD and CIBC both gave back some ground on Thursday, falling 3.8 per cent and 2 per cent, respectively, on the Toronto Stock Exchange.
Even as banks prepare for a surge in impaired loans, actual losses have been delayed in some cases by payment deferral programs the banks are offering and government relief measures. TD said it has deferred payments on $62-million in loans to consumers and businesses, a majority of which is made up of mortgages, while CIBC has granted payment deferrals on loans worth $51.6-billion to clients in Canada, the United States and the Caribbean.
As those programs expire, banks expect most customers to resume payments. "I view the deferral programs to be ultimately risk-reducing," said Ajai Bambawale, TD's chief risk officer, because they give customers breathing room to bounce back from a temporary loss of income.
But TD has built reserves to cover some losses on deferred loans, "because in our view it is a matter of time before some become delinquent, others may become impaired as well," he said.
Driving up loan-loss provisions played a major part in sapping profits in the banks' core retail divisions. Customers also spent less money on cards and used spare cash to pay down debt. And rapid cuts to interest rates by the Bank of Canada and the U.S. Federal Reserve squeezed profit margins on loans.
At TD, retail banking profit fell 37 per cent to $1.17-billion in Canada, and plunged by 90 per cent in its U.S. retail arm, to $102-million, excluding profit from the bank's share of TD Ameritrade Holding Corp. And CIBC's profit from Canadian personal and small business banking fell 64 per cent, to $203-million.
In banks' capital markets divisions, robust levels of trading activity and record levels of debt underwriting were expected to help prop up banks' profits. But in several cases, those benefits were eclipsed by rising provisions on corporate loans and losses on certain trading strategies in volatile equity markets.
Your time is valuable. Have the Top Business Headlines newsletter conveniently delivered to your inbox in the morning or evening. Sign up today.
Ski-Doo maker BRP reports $226-million loss as growth skids in pandemic – Financial Post
Ski-Doo maker BRP Inc.'s high-growth trajectory skidded this spring due to the coronavirus pandemic that eroded demand for some of its recreational products as dealerships closed their doors to follow lockdown orders.
On Thursday, the Quebec company, originally part of Bombardier Inc. until it was spun off in 2003, reported a net loss of $226.1 million in the three months ended April 30. The loss was driven by a $171.4-million writedown in its marine division, which will stop producing outboard engines given existing troubles exacerbated by COVID-19.
But BRP executives said sales across all products and geographies are up about 35 per cent in May so far compared to this time last year as people look for activities closer to home. In the United States, BRP's largest market, sales even increased 4.8 per cent in the first quarter.
"With the new travel restrictions and vacation at home trend, our retail is returning strongly and showing very positive signs," BRP chief executive José Boisjoli said in a statement.
Despite the optimism that COVID-19 could actually be good for business and continued strength in the U.S., BRP estimates revenue will fall 40 per cent in the second quarter compared to the same period last year and drop between 10 and 20 per cent in the second half of the year.
Analysts are also skeptical that May's sales volumes are sustainable.
"This is likely driven by consumers foregoing travel and instead planning staycations with powersports, an ideal activity to respect social distancing," National Bank analyst Cameron Doerksen noted to clients Thursday.
BRP has been on a tear over the past several years, with its market value eclipsing that of its former parent earlier in 2020 before the pandemic took hold. But it could be difficult to continue on its growth trajectory as millions of people lose their jobs across North America. Disposable income for expensive products like personal watercraft has historically taken a hit during recessions.
"Given that consumer demand for powersports is ultimately driven by broader economic conditions, we do not believe this retail performance will continue," Doerksen noted.
BRP stock plummeted from an all-time high of $74.80 per share in mid-February to $19.75 by the end of March, but has rallied higher since then. The stock closed $48.81 per share, down 3.75 per cent, on Thursday.
National Bank raised its price target to $55 from $40 to account for BRP shedding its outboard engine division, which was struggling to compete against the dominant industry player and dragging down profitability.
Still, BRP managed to gain market share from its competitors during the pandemic, particularly in its relatively new side-by-side utility vehicle division. Doerksen expects this trend to continue as BRP has the financial strength to invest to keep investing in new products during a downturn.
Boisjoli acknowledged the COVID-19 crisis significantly disrupted business, but said the company was able to successfully adjust its plans.
BRP temporarily stopped or slowed down all of its marine and powersports manufacturing operations due to government restrictions during the pandemic. It implemented temporary layoffs and permanently cut approximately 900 positions around the world. Most of its manufacturers and dealerships have since re-opened, including its snowmobile plant in Valcourt, Quebec.
But the pandemic led BRP to permanently stop building outboard engines, a move that will result in 650 job losses globally. It will repurpose its facility in Sturtevant, Wisconsin, and permanently shutter its plant in Arkadelphia, Arkansas, as part of the reorganization.
"This business segment had already been facing some challenges and the impact from the current context has forced our hand," Boisjoli said in a separate announcement Wednesday.
BRP will concentrate instead on the pontoon and aluminum fishing markets.
The exit from outboard engines could be a boon to the company as the product sold under the Evinrude brand struggled to gain traction and hurt profitability.
Financial Post
• Email: ejackson@nationalpost.com | Twitter: theemilyjackson