Coronavirus, Covid-19, Could Become The Deadliest Virus Ever
Although a new trend of the virus seems to say that the number of new cases of Covid-19 is going down, it can't be considered a step closer to the end of it. For the past 14-days, the number of new cases reported has fallen outside the epicenter of the outbreak. The new coronavirus might change its turn and burst again, possibly even more fiercely. One can never know what course it might take, so al the precautions must remain active.
Statistics don't help to understand the dramatism of the new pandemic. While the mortality rate of Covid-19 is smaller than the two former killing viruses, SARS and MERS, the number of individual deaths is overwhelmingly higher: over 1800 people. Only five of the deaths occurred outside China.
That is higher than the number of victims SARS and MERS together. 774 deaths caused by SARS and at least 828 by MERS. If one looks at the rates, it might believe that Covid-19 is gentler than its relatives: 2.3% mortality rate of Covid-19 as opposed to 9.6% that of SARS or the 35% that of MERS.
The new coronavirus, Covid-19, spreads faster than flu and SARS
Influenza kills 290,000 to 350,000 each year, but its mortality rate is 0.1%, as it infects millions of people. Covid-19 spreads at full speed, more than 72,000 infected people were reported. This makes it the most contagious virus of the three. Confirmation of infection has been also made on asymptomatic patients. One of the most exposed parts of the population is the medical staff: over 3000 cases of infection.
Also, 889 people showing no symptoms caught the virus, and that poses even more threat to the healthy population. Older people, as well as the ones with cardiovascular affections, are the ones highly exposed to the fatality of the illness, studies reveal.
"In 2% of reported cases, the virus is fatal, and the risk of death increases the older you are. We see relatively few cases among children. More research is needed to understand why," said Tedros Adhanom Ghebreyesus, director-general of WHO.
Coronavirus: Could you have already had the virus? 5 questions answered – WPXI Pittsburgh
The list of symptoms that have been associated with the virus is not a small one. According to the CDC, symptoms such as a dry cough, fatigue, low-grade fever, body aches, nasal congestion and sore throat are the most common with COVID-19. In addition, symptoms such as the loss of the senses of taste and smell, diarrhea and the appearance of conjunctivitis – commonly known as "pink eye" – have also been seen.
Here's what you should know about wearing cloth face masks – CollingwoodToday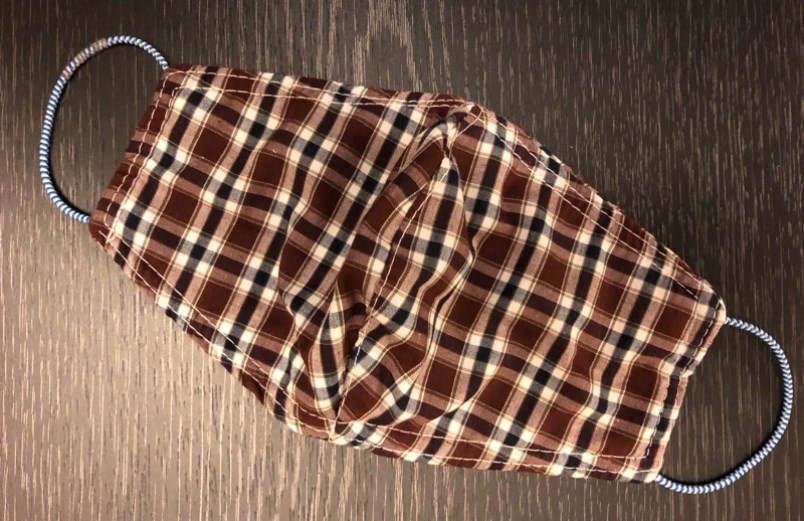 Medical officials are still stopping short of recommending the general public wear homemade masks, but they are suggesting a cloth mask could help slow the spread of COVID-19.
Dr. Charles Gardner, medical officer of health for Simcoe Muskoka District Health Unit, said today a homemade cloth mask could help someone who doesn't know they have the virus keep from spreading it to others.
"People should be aware they're not of proven value," said Gardner. "If there is any value in them it's more from the point of view of avoiding infecting others."
A cloth mask could keep droplets from your nose and mouth from entering someone else's airway or landing on and contaminating a surface.
"They have not been shown to prevent respiratory viruses from entering your airway," said Gardner.
But it shouldn't replace any of the other preventative measures being recommended by public health organizations in the province and country.
"What's really important is that people do their physical distancing and their handwashing," said Gardner.
He also recommends people stay home, think twice about whether or not they need to go out, and if they do, to focus on quick trips for essential items while still maintaining a two-metre separation with any other people.
"The more we do, the better we do this, the less that surge will be," said Gardner. "April is a very key month for us in this outbreak. This month we're going to see the extent to which the surge occurs. If we were very successful it will be a limited surge. If we were less successful it will be a bigger surge more likely to overwhelm our healthcare system."
There are now 98 lab-confirmed COVID-19 cases in the region, more than 10 of those at Bradford Valley, a long-term care facility.
Gardner stressed members of the general public should not be wearing medical-grade masks.
"All of those we really need to retain for healthcare workers because of a limited supply," he said.
Additionally, there are specific fits and protocols that make surgical masks and N95 masks effective PPE. Without following those specifications, a medical-grade mask will not offer effective protection.
If you are experiencing any symptoms of COVID-19 including coughing and sneezing, stay home, indoors, for at least 14 days.
Dr. Theresa Tam, Canada's chief medical officer of health, said today people can use homemade cloth masks to prevent spreading the virus to others. She said there is increasing evidence people can transmit the virus before knowing they are sick, and keeping their mouth and nose covered while in public – in addition to frequent handwashing and physical distancing – could help reduce spread.
The Centers for Disease Control and Prevention (CDC) has posted some tips on its website on using cloth face masks to help slow the spread of COVID-19.
The CDC says to use a mask that fits snugly, is secured with ties or ear loops, includes multiple layers of fabric, and can be laundered and machine dried without changing shape.
If you are using a cloth mask, put it on before you go out in public, and then don't touch it or your face again. Once at home, remove the mask without touching your face, and put it in the laundry. Wash your hands thoroughly and disinfect surfaces you touched on the way in.
The CDC also states a cloth face mask is an additional, voluntary public health measure and should only be used with proper handwashing and physical distancing practices.
You can find sewing and no-sew instructions for cloth face masks on the CDC website.
Homemade face masks can protect others, but not you: health officials – CTV News Winnipeg
WINNIPEG —
The increase in demand for personal protective equipment has led to an increase in demand for homemade face masks.
Monday both the Federal and Provincial Government said there's a benefit to wearing homemade masks when in public.
Dr. Theresa Tam, chief public health officer for Canada, said the Special Advisory Committee for COVID-19 concluded wearing a non-surgical mask can help protect those around you, but it doesn't protect the person wearing it,
"Wearing a non-medical mask in the community does not mean you can back off of the public health measures that we know work to protect you," said Tam.
She said we can't "relax" any of our physical distancing efforts, but added people who want to wear masks as an extra precaution can make them out of household items.
"Simple things, not complicated," said Tam. "If you can get a cotton material like a t-shirt, you cut up, fold it, (and) put elastic bands around it. Those are the kind of facial coverings we're talking about."
Some Manitobans have been pulling out the needle and thread to craft homemade face masks.
Grace Webb, the creator of the Facebook page Face Masks for Manitoba, said she got the idea to sew masks and donate them after reading a U.S. article.
She said the idea snowballed and she started the Facebook group so other mask makers could join her.
"From there it became apparent that people wanted to do this but didn't have material," said Webb. "So I thought, why don't we (build) a kit we can send to people with everything they need to make mask."
Webb said she's donating the masks to care homes and people in the community.
Each mask comes with instructions on how to clean them properly, along with a reminder to practice social distancing and wash your hands frequently.
Dr. Brent Roussin, chief public health officer for Manitoba said wearing a non-surgical mask is like coughing into your sleeve.
He said he doesn't want this information about homemade masks to distract from the most important message.
"If you were staying home before, stay home now," said Roussin. "Don't go out now because somebody has said we can use cloth or non medical masks."
Webb said she'll continue to sew homemade masks as long as there's a need.
"I hope it gives them some comfort and a little bit more security," Said Webb. "I would love to say that we did something to help slow the spread."