Coronavirus pandemic takes huge bite out of Tim Hortons' sales as Canadians stay home – Financial Post
Tim Hortons is struggling with major revenue declines, with daily sales during the coronavirus crisis dropping nearly 40 per cent compared to this time last year, according to an earnings report from the coffee chain's parent company Restaurant Brands International Inc.
The outbreak hit Canada in March just as Tim Hortons was in the midst of a company-wide "back-to-basics" push to ratchet down a flurry of confusing menu experiments and refocus the chain on coffee, doughnuts and breakfast. But those routine morning offerings have been hit the hardest by the shift to working from home, RBI said on Friday.
"Everyone has been impacted heavily in that breakfast business," RBI chief executive Jose Cil said on a conference call with analysts.
85% of Tim Hortons in Canada are still open but only for drive-thru and takeout
The pandemic also complicated the already delicate process of overhauling the chain's signature promotion, Roll Up the Rim, in March.
Tim Hortons was planning to introduce a digital version of the contest, in an attempt to push more customers onto its mobile app while still offering the classic roll-up promotion on cups. But in an effort to prevent the spread of the virus, the chain threw out 81 million Roll Up the Rim-branded cups and made the contest entirely digital.
"It's hard to quantify the final impact of the program on sales, given it coincided exactly with lockdowns beginning in Canada," Cil said, adding that the digital-only contest led to 1.5 million new app downloads.
In RBI's first quarter in 2020, which ended on March 31, Tim Hortons sales in Canada dropped to US$1.19 billion, a decrease of US$152 million compared to last year. In Canada, the chain had a 10.8 per cent decline in comparable sales — a common retail that gives a clearer view of year-over-year sales growth by ignoring sales from recently opened stores.
Tims was already struggling with comparable sales declines before the crisis, but Cil said the chain was starting to see improvements in January and February.
The outbreak in March forced the chain to close its dining rooms and focus entirely on drive-thru and takeout. Of the 4,002 Tims locations in Canada, 85 per cent are still open, Cil said.
To reduce franchisee costs, the chain has also put major improvement plans on hold, including ongoing efforts to upgrade coffee brewing and drive-thru equipment.
RBI, which also owns Burger King and Popeyes Louisiana Kitchen, said the toughest part of the crisis appears to be subsiding.
The worst impact appears to have come in the final two weeks of March, when daily comparable sales fell "on average by a percentage in the mid-forties," the company said. The decline in daily sales has since improved, hovering in the "high thirties" at the end of April.
"As we look forward, and we go into the next phase, we're going to be working closely in each of our markets around connecting with folks as they get back to their routines, going back to the office," Cil said. "It may take a little bit longer to open up completely, but we're going to be there every step of the way, trying to drive that behaviour back to where it was pre-COVID-19."
• Email: jedmiston@nationalpost.com | Twitter: jakeedmiston
Russia's Energy Minister Sees Shortage In Oil Market Next Month – OilPrice.com
By Julianne Geiger – Jun 04, 2020, 5:30 PM CDT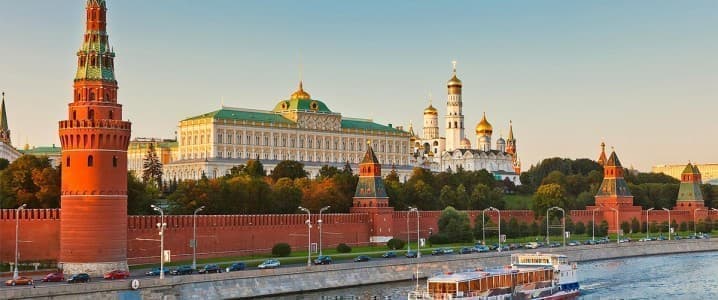 Russia's Energy Minister Alexander Novak is predicting a shortage in the oil market next month, Ifax reported on Thursday.
Novak said that the global oil markets could see a shortfall between three and five million barrels per day in July, depending on the outcome of the OPEC meeting that could be held yet this week.
The meeting that will help shape the future of the oil market over the next few months is proving difficult, however, even though it would appear that Saudi Arabia and Russia have reached an agreement in principle to extend the current level of cuts through the end of July.
The cuts are currently set to ease starting in July.
But negotiations among the cartel members are complex, with Iraq, Angola, Nigeria, and Kazakhstan overproducing—a bone of contention with more fastidious members such as Saudi Arabia.
OPEC+'s compliance reached 89% in May. OPEC's second largest producer, Iraq, reached only 42% compliance, based off of preliminary data. While Saudi Arabia and Russia agreed to extend the cuts at least for another month, they are not interested in doing so unless Iraq and the other overproducers bring their production in line with the given quotas.
OPEC+ quotas call for total cuts of 9.7 million bpd. Oil demand, however, is still off by 21 million bpd as of May, according to Novak. But that's up from 25-28 million bpd off in April.
Novak added that the filling up of oil storage has slowed, and that thanks to the current production cuts and the improving demand figures so far, the market should achieve balance in June, before slipping into a deficit in July.
Based on May's production, OPEC has another 1 million barrels to cut to get into full compliance with the current deal.
By Julianne Geiger for Oilprice.com
More Top Reads From Oilprice.com: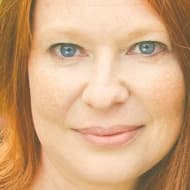 Julianne Geiger
Julianne Geiger is a veteran editor, writer and researcher for Oilprice.com, and a member of the Creative Professionals Networking Group.
CPA Canada hit by cyberattack, affecting data of more than 329000 – CP24 Toronto's Breaking News
The Canadian Press

Published Thursday, June 4, 2020 4:15PM EDT


Last Updated Thursday, June 4, 2020 5:41PM EDT

TORONTO – A cyberattack on the Chartered Professional Accountants of Canada website has affected the personal information of more than 329,000 members and stakeholders, the organization said.
The information includes names, addresses, emails and employer names, but passwords and credit card numbers were protected by encryption, CPA Canada said.
It warned the data could be used in email phishing scams and encouraged those affected to "remain vigilant."
The attack by "unauthorized third parties" occurred between Nov. 30 and May 1, according to an internal investigation carried out with the help of cybersecurity experts.
The organization said it beefed up its security measures and contacted the Canadian Anti-Fraud Centre and privacy authorities after learning of "a possible security incident" the week of April 20.
"Upon discovering this, CPA Canada took immediate steps to secure its systems and conduct a thorough analysis to determine what information may have been involved," the group said in an email.
"There is no evidence that the encryption keys were affected in this incident and we have no reason to believe the encryption was compromised."
The personal information relates mainly to the distribution of CPA Magazine and everyone affected has been notified, the organization said.
Hacks against a wide range of companies since 2018 have included medical test laboratory LifeLabs and credit union Desjardins, which combined saw the theft of the personal information of more than 19 million Canadians.
This report by The Canadian Press was first published June 4, 2020.
Canada's trade deficit doubled to $3.3B in April as COVID-19 walloped imports and exports – CBC.ca
Canada's exports and imports plunged in April on falling oil prices and as the coronavirus pandemic shut down factories and retail stores, Statistics Canada said on Thursday, adding that the reopening of most auto assembly plants may help trade in the coming months.
"We are really getting hammered with respect to cars and crude," said Peter Hall, chief economist at Export Development Canada.
Total exports fell 29.7 per cent to $32.7 billion in April, the lowest level in more than 10 years, and imports declined 25.1 to $35.9 billion, the lowest since February 2011, Statscan said.
The April trade deficit widened to $3.25 billion from a revised $1.53 billion in March, Statscan said, larger than the $2.36 billion forecast by analysts in a Reuters poll.
Exports of energy products fell $3.6 billion, the largest decrease on record, Statscan said. Crude oil exports led the decline, plunging 55.1 per cent.
Meanwhile, exports of passenger cars and light trucks slumped 84.8, while imports plunged 90 per cent.
The slump in auto and energy exports because of shutdowns was also reflected in Canada-U.S. trade data, where total trade fell by $23.4 billion, representing more than 90 per cent of Canada's trade activity decline. The neighbouring countries' automotive and energy sectors are highly integrated.
The coronavirus pandemic has disrupted global supply chains and forced officials in Canada to shutter non-essential businesses and urge people to stay at home. In recent weeks, Canada's 10 provinces have gradually begun to restart their economies.
"While some factories and retailers began to reopen in May, it's likely to take until the June data to see any material signs of rebounding economic activity," said Royce Mendes, a senior economist at CIBC.
"With the focus now shifting to the recovery stage, and with many economies gradually re-opening since May, the worst is hopefully in the rearview mirror," TD Bank economist Omar Abdelrahman said.
The Canadian dollar extended its decline after the release of the data, falling to 73.88 cents US.