Coronavirus vaccine could help economy recover faster than expected
Canada's economy could rebound faster than expected if consumer spending jumps in the wake of a successful coronavirus vaccination effort, Bank of Canada Governor Tiff Macklem said on Thursday.
On the other hand, if the economy weakens amid a second wave of infections, Macklem indicated the central bank could if necessary cut already record low interest rates.
In late October, the bank said it assumed a vaccine would not be widely available until mid-2022. Since then, several manufacturers have announced potential vaccines that could be distributed starting early next year.
"It is possible, especially when there is a vaccine, that households will decide to spend more than we have forecast and if that happens the economy will rebound more quickly," Macklem said in response to questions from the House of Commons finance committee. He described the news about vaccines as promising.
In late October, the bank forecast the economy would not fully recover until some time in 2023, a forecast Macklem repeated in his opening remarks.
The path to recovery still faced risks, he said. Earlier this year the bank slashed its key interest rate to 0.25 per cent.
"We could potentially lower the effective lower bound, even without going negative. It's at 25 basis points, it could be a little bit lower," Macklem said, repeating that negative interest rates would not be helpful.
The U.S. Federal Reserve has a target for its key rate of 0 to 0.25 per cent. The Reserve Bank of Australia this month cut its policy rate to 0.1 per cent.
Some other central banks also have benchmark rate that are less than 0.25 per cent, such as the European Central Bank and the Bank of England.
"We want to be very clear – Canadians can be confident that borrowing costs are going to remain very low for a long time," Macklem said.
Source: – Global News
A circular economy is vital for meeting goals of the Paris Agreement – GreenBiz
This article originally appeared on Circulate News.
Five years ago, the world's nations gathered in Le Bourget, near Paris, to discuss, draft and adopt what has since become known as the Paris Agreement. The document, signed by 196 countries to date, became the first global consensus on the need to address the devastating impacts of climate change. It commits its signatories to containing global warming to well below 2 degrees Celsius, a feat that requires tremendous collaboration.
So where are we now, five years down the line?
Some 192 countries around the world, the emitters of 96 percent of the global greenhouse gas emissions, have submitted plans (called nationally determined contributions or NDCs) to reduce their emissions. Meanwhile, as the evidence of the cost of inaction mounts, local governments, businesses and the financial sector are also mobilizing. In less than a year, and despite the COVID-19 pandemic, the number of net-zero pledges from cities, regions and companies roughly doubled to more than 2,500 by October.
In the second half of 2020 alone, China pledged to go net-zero by 2060 and to put its emissions on a downward trend starting in 2030; the incoming Biden administration vowed to bring the U.S. back to the Paris Agreement; the EU has continued to make progress towards passing its first European Climate Law, which will make climate neutrality by 2050 mandatory across the bloc; and the U.K. government recently vowed to cut emissions by 68 percent by 2030, compared to 1990 levels.
Global trends analysis shows dramatic increases in the production of renewable energy, in particular wind and solar energy, an increased uptake in energy efficiency in buildings and industry, and in the number of electric vehicles; with carbon capture, storage and use, and green hydrogen being touted as the technologies that will help offset the industrial emissions that the other measures cannot tackle.
Applying circular economy strategies for the 5 most common materials in our economy — cement, aluminum, steel, plastics and food — can eliminate almost half of the remaining emissions from the production of goods.
It all sounds positive, but while the groundwork for a net-zero emissions future has been laid, the level of greenhouse gases in the atmosphere continues to increase. Before the government-imposed lockdowns of 2020, the amount of CO2 in the atmosphere was the highest it had been in over 800,000 years. We already have exceeded the threshold of 1C global warming compared to pre-industrial levels, which has brought about increasingly frequent extreme weather events that are wreaking havoc in communities and ecosystems the world over. Putting the recent climate plans and pledges into action is a matter of utmost urgency.
Importantly, most of these plans and pledges have focused on reducing the emissions from energy, but have largely ignored an important part of the equation: the emissions stemming from the production and consumption of goods and food.
With existing technology, and that expected to be scalable by 2050, an optimal uptake of renewable energy and energy efficiency will address 55 percent of today's global greenhouse gas emissions — those from energy supply systems, energy consumption in buildings, and transport. The remaining emissions come from the way we make, use and dispose of products, materials and food; they are from industry, agriculture and land use. Certain processes within these sectors are particularly powerful hotspots of greenhouse gas emissions: chemical processes to manufacture cement; high-heat processes such as metal smelting; landfilling; incineration; deforestation; and land use change and agriculture. Tackling this remaining 45 percent of emissions requires a revision of how we design, make and use products and materials, and the way we use land.
The maturity of the conversation around renewable energy and energy efficiency isn't matched in these other areas — and that is a missed opportunity for governments and businesses alike to address climate change. We need to address all sources of greenhouse gas emissions, which is where the circular economy comes in. Applying circular economy strategies for the five most common materials in our economy — cement, aluminum, steel, plastics and food — can eliminate almost half of the remaining emissions from the production of goods, or 9.3 billion metric tons of CO2e by 2050, equivalent to all current global emissions from transport. The pledges and progress being made at the moment present an opportunity to embed circular economy principles into climate action plans and thus complete the picture.
Before COVID-19, there was a growing consensus that the circular economy was a pathway to long-term prosperity. Rather than pushing the circular economy off the agenda, the pandemic has made it more relevant than ever. By highlighting the fragility of our current system, the pandemic has reinforced the need to rethink our economic model. As well as providing a clear framework to help achieve the goals of the Paris Agreement, the circular economy can provide a resilient economic recovery that can work in the long term, unlike any plan entrenched in the take-make-waste principles of the current linear economy. The circular economy can create greater resilience to shocks in industry and society — attributes valuable well beyond the current situation.
Others are thinking along similar lines. The circular economy is on the agendas of some of the world's largest businesses, including those responsible for 20 percent of the world's plastic packaging, which have signed the Global Commitment to put in place a circular economy for plastic. Governments around the world are making steps to facilitate the transition through legislation, not least in the EU where the circular economy is a key element of the European Green Deal and a new circular economy action plan has been adopted.
The old ways of doing business — which rely on extraction, waste, pollution and habitat loss — have had their time.
The circular economy offers an attractive path forward as it creates value and growth in ways that benefit customers, businesses, society and the environment. It is a systems solution framework with three principles, driven by design and innovation: eliminate waste and pollution; keep products and materials in use; and regenerate natural systems.
For example, keeping construction materials in use can significantly reduce the climate impact of this sector. The processing of recycled aggregates, for example, generates 40 percent less greenhouse gas emissions than that of virgin aggregates. In the transport sector, multimodal mobility systems, if also designed for durability, reduce global CO2 emissions by 70 percent or 0.4 billion metric tons of CO2 in 2040. In the food system, applying circular economy principles could reduce annual greenhouse gas emissions by 4.3 billion tonnes of CO2 equivalent, comparable to taking nearly all 1 billion cars in the world off the road permanently.
Now could be a crucial moment to embed circular economy principles in government NDCs. Because of the pandemic, the role of governments and public bodies has grown at an unprecedented rate — at least in times of peace. The sheer scale of government spending and the visibility of the state in taking control of many aspects of public life could result in broader public acceptance of government intervention. Coupled with an increased public awareness of the threat of climate change, the result may be governments having both the power and the political will to dramatically shift our global trajectory on climate.
This could mean that international accords such as the Paris Agreement hold more weight than before. Therefore, in order to tackle climate change in a holistic way and act not only on the energy transition and efficiency side, but to look at the whole spectrum of emissions, it is time to put the circular economy at the heart of the efforts to mitigate climate change.
The five-year anniversary of the Paris Climate Agreement couldn't come at a more pivotal point. With COVID-19 vaccines being rolled out, and nations around the world clamoring to recover from the pandemic's economic shock, the time is ripe for a system rethink. The old ways of doing business — which rely on extraction, waste, pollution and habitat loss — have had their time. Can the shift to a net zero emission circular economy, which has steadily been building momentum in recent years, be accelerated into a full-blown system overhaul? With the reset button firmly pushed on the global economy, now could be our chance to turn things around, to lay the foundations for a new and better system that can work in the long term.
Biden unveils $1.9T plan to stem COVID-19 and steady economy – CollingwoodToday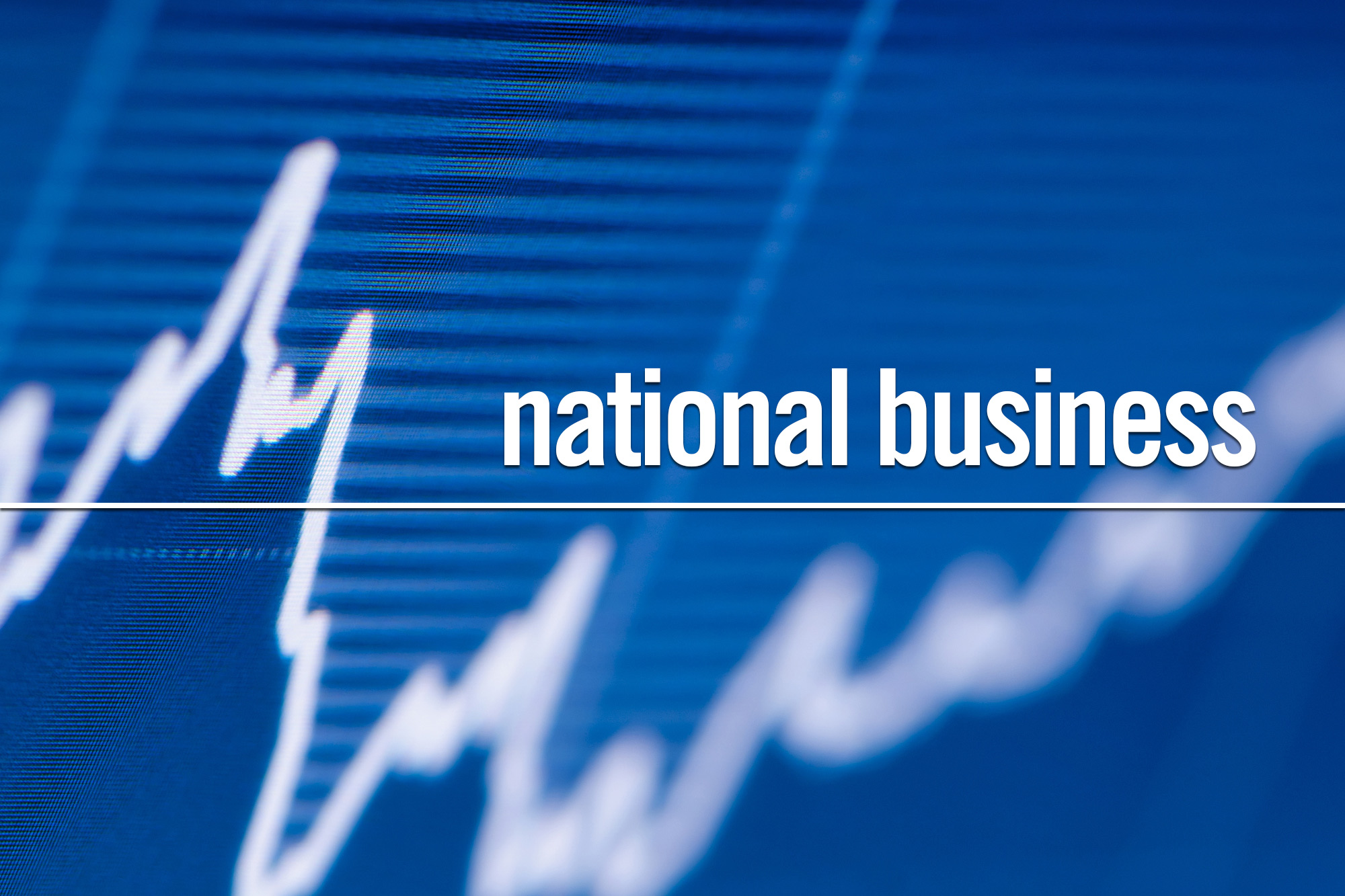 WILMINGTON, Del. — President-elect Joe Biden has unveiled a $1.9 trillion coronavirus plan to end "a crisis of deep human suffering" by speeding up vaccines and pumping out financial help to those struggling with the pandemic's prolonged economic fallout.
Called the "American Rescue Plan," the legislative proposal would meet Biden's goal of administering 100 million vaccines by the 100th day of his administration, and advance his objective of reopening most schools by the spring. On a parallel track, it delivers another round of aid to stabilize the economy while the public health effort seeks the upper hand on the pandemic.
"We not only have an economic imperative to act now — I believe we have a moral obligation," Biden said in a nationwide address Thursday. At the same time, he acknowledged that his plan "does not come cheaply."
Biden proposed $1,400 checks for most Americans, which on top of $600 provided in the most recent COVID-19 bill would bring the total to the $2,000 that Biden has called for. It would also extend a temporary boost in unemployment benefits and a moratorium on evictions and foreclosures through September.
And it shoehorns in long-term Democratic policy aims such as increasing the minimum wage to $15 an hour, expanding paid leave for workers, and increasing tax credits for families with children. The last item would make it easier for women to go back to work, which in turn would help the economy recover.
The political outlook for the legislation remained unclear. In a joint statement, House Speaker Nancy Pelosi and Senate Democratic leader Chuck Schumer praised Biden for including liberal priorities, saying they would move quickly to pass it after Biden takes office next Wednesday. But Democrats have narrow margins in both chambers of Congress, and Republicans will push back on issues that range from increasing the minimum wage to providing more money for states, while demanding inclusion of their priorities, such as liability protection for businesses.
"Remember that a bipartisan $900 billion #COVID19 relief bill became law just 18 days ago," tweeted Sen. John Cornyn, R-Texas. But Biden says that was only a down payment, and he promised more major legislation next month, focused on rebuilding the economy.
"The crisis of deep human suffering is in plain sight, and there's not time to waste," Biden said. "We have to act and we have to act now."
Still, he sought to manage expectations. "We're better equipped to do this than any nation in the world," he said. "But even with all these small steps, it's going to take time."
His relief bill would be paid for with borrowed money, adding to trillions in debt the government has already incurred to confront the pandemic. Aides said Biden will make the case that the additional spending and borrowing is necessary to prevent the economy from sliding into an even deeper hole. Interest rates are low, making debt more manageable.
Biden has long held that economic recovery is inextricably linked with controlling the coronavirus.
That squares with the judgment of the U.S. Chamber of Commerce, the most powerful business lobbying group and traditionally an adversary of Democrats. "We must defeat COVID before we can restore our economy and that requires turbocharging our vaccination efforts," the Chamber said in a statement Thursday night that welcomed Biden's plan but stopped short of endorsing it.
The plan comes as a divided nation is in the grip of the pandemic's most dangerous wave yet. So far, more than 385,000 people have died of COVID-19 in the U.S. And government numbers out Thursday reported a jump in weekly unemployment claims, to 965,000, a sign that rising infections are forcing businesses to cut back and lay off workers.
Under Biden's multipronged strategy, about $400 billion would go directly to combating the pandemic, while the rest is focused on economic relief and aid to states and localities.
About $20 billion would be allocated for a more disciplined focus on vaccination, on top of some $8 billion already approved by Congress. Biden has called for setting up mass vaccination centres and sending mobile units to hard-to-reach areas.
With the backing of Congress and the expertise of private and government scientists, the Trump administration delivered two highly effective vaccines and more are on the way. Yet a month after the first shots were given, the nation's vaccination campaign is off to a slow start with about 11 million people getting the first of two shots, although more than 30 million doses have been delivered.
Biden called the vaccine rollout "a dismal failure so far" and said he would provide more details about his vaccination campaign on Friday.
The plan also provides $50 billion to expand testing, which is seen as key to reopening most schools by the end of the new administration's first 100 days. About $130 billion would be allocated to help schools reopen without risking further contagion.
The plan would fund the hiring of 100,000 public health workers, to focus on encouraging people to get vaccinated and on tracing the contacts of those infected with the coronavirus.
There's also a proposal to boost investment in genetic sequencing, to help track new virus strains including the more contagious variants identified in the United Kingdom and South Africa.
Throughout the plan, there's a focus on ensuring that minority communities that have borne the brunt of the pandemic are not shortchanged on vaccines and treatments, aides said.
With the new proposals comes a call to redouble efforts on the basics.
Biden is asking Americans to override their sense of pandemic fatigue and recommit to wearing masks, practicing social distancing and avoiding indoor gatherings, particularly larger ones. It's still the surest way to slow the COVID-19 wave, with more than 4,400 deaths reported just on Tuesday.
Biden's biggest challenge will be to "win the hearts and minds of the American people to follow his lead," said Dr. Leana Wen, a public health expert and emergency physician.
The pace of vaccination in the U.S. is approaching 1 million shots a day, but 1.8 million a day would be needed to reach widespread or "herd" immunity by the summer, according to a recent estimate by the American Hospital Association. Wen says the pace should be even higher — closer to 3 million a day.
Biden believes the key to speeding that up lies not only in delivering more vaccine but also in working closely with states and local communities to get shots into the arms of more people. The Trump administration provided the vaccine to states and set guidelines for who should get priority for shots, but largely left it up to state and local officials to organize their vaccination campaigns.
It's still unclear how the new administration will address the issue of vaccine hesitancy, the doubts and suspicions that keep many people from getting a shot. Polls show it's particularly a problem among Black Americans.
"We will have to move heaven and earth to get more people vaccinated," Biden said.
Next Wednesday, when Biden is sworn in as president, marks the anniversary of the first confirmed case of COVID-19 in the United States.
___
Associated Press writers Josh Boak and Alan Fram contributed to this report.
Ricardo Alonso-Zaldivar And Bill Barrow, The Associated Press
UK economy shrinks by 2.6% in November, first drop since April – Cape Breton Post
By David Milliken and William Schomberg
LONDON (Reuters) – Britain's economy shrank in November for the first time since the initial COVID-19 lockdown last spring, hit by a tightening of social-distancing rules.
The 2.6% monthly decline was much smaller than most analysts expected – a Reuters poll had pointed to a 5.7% contraction – but several economists said Britain was still likely to suffer a double-dip recession.
Britain's economy, which shrank more sharply than any other major advanced economy in the first half of 2020, is now 8.5% smaller than it was before the start of the coronavirus pandemic in February.
"It's clear things will get harder before they get better and today's figures highlight the scale of the challenge we face," finance minister Rishi Sunak said.
But the roll-out of vaccines in Britain – which has been faster than elsewhere in Europe – was a reason to be hopeful, Sunak said.
Several economists warned that Britain was still on course for renewed recession, with the economy likely to shrink in both the final quarter of 2020 and the first three months of 2021.
"A third lockdown means that a double-dip recession in the first quarter of this  year may be inevitable, particularly if the current post-Brexit disruption persists through the quarter," said Suren Thiru, head of economics at the British Chambers of Commerce.
The scale of the hit to the economy in November was much smaller than in the first lockdown last year, something the Office for National Statistics attributed to businesses adjusting to social-distancing rules and schools remaining open.
But with a third, tougher lockdown now in place, and the impact of the country's new, less open trading relationship with the European Union also a drag on business, the country is facing major challenges in early 2021.
BoE Governor Andrew Bailey said this week that it was too soon to say if further stimulus would be needed after the central bank ramped up its bond-buying programme to almost 900 billion pounds ($1.23 trillion) in November.
Friday's data showed Britain's economy in November was 8.9% smaller than a year earlier, a smaller drop than the 12.1% fall forecast in a Reuters poll. In October the economy had been 6.8% smaller than a year before.
At its lowest point in April, when many businesses closed temporarily, output was a record 25% below its year-ago level.
November's downturn was led by the services sector, where output fell 3.4% from October as pubs, restaurants, non-essential shops and many other consumer services businesses had to shut as part of a four-week lockdown in England and similar measures in other parts of the United Kingdom.
Part of the scale of the hit to Britain's economy in 2020 reflects a decision by the ONS to take account of disruption to routine medical care and schooling due to COVID-19, an approach which not all countries' statistics agencies have taken.
BoE Deputy Governor Ben Broadbent has estimated this factor accounted for a quarter of the almost 9% annual drop in output recorded for the third quarter of 2020.
($1 = 0.7316 pounds)
(Reporting by David Milliken; Editing by William Schomberg, Kate Holton and Alison Williams)