Coronavirus: What's happening in Canada and around the world on Thursday – CBC.ca
The latest:
People who have received the full course of COVID-19 vaccines can skip the standard 14-day quarantine after exposure to someone with the infection as long as they remain asymptomatic and meet certain criteria, U.S. public health officials advised.
The U.S. Centers for Disease Control and Prevention (CDC) said on Wednesday the vaccines have been shown to prevent symptomatic COVID-19, thought to play a greater role in the transmission of the virus than asymptomatic disease.
"Individual and societal benefits of avoiding unnecessary quarantine may outweigh the potential but unknown risk of transmission (among vaccinated individuals)," the CDC said.
The agency has laid down strict criteria for people who would no longer have to quarantine after the vaccinations, including having received both doses of a two-dose vaccine.
People who choose not to quarantine should do so only if they received their last dose within three months, the CDC document said. It also said the guidance around quarantine applied to people who are "fully vaccinated," referring to people who are more than two weeks out from their final dose.
Fully vaccinated persons who do not quarantine should still watch for symptoms for 14 days following an exposure.
Two-dose vaccines from Pfizer Inc. and Moderna Inc. have been authorized for emergency use in the United States. Johnson & Johnson applied for a U.S. authorization of its single-dose shot last week.
The CDC also noted people who have been vaccinated should, "Continue to follow current guidance to protect themselves and others," including wearing a mask, maintaining physical distancing, avoiding crowds, avoiding poorly ventilated spaces, washing hands often and adhering to local public health guidelines.
-From Reuters and CBC News, last updated at 8:35 a.m. ET
---
What's happening in Canada
WATCH | Manitoba First Nations leaders aim to build trust with COVID-19 vaccine clinics:
First Nations leaders in southern Manitoba are hoping to build trust in the COVID-19 vaccines through pop-up clinics in larger communities, while the Canadian Forces help remote communities manage outbreaks. 1:57
As of 2:30 p.m. ET on Thursday, Canada had reported 816,250 cases of COVID-19 — with 37,978 cases considered active. A CBC News tally of deaths stood at 21,063.
Ontario reported 945 new cases of COVID-19 on Thursday, though health officials noted that case counts from Toronto had been underreported due to an ongoing data migration. The province reported 18 additional deaths, bringing the provincial death toll to 6,614.
Ontario is reporting 945 cases of <a href="https://twitter.com/hashtag/COVID19?src=hash&amp;ref_src=twsrc%5Etfw">#COVID19</a> and over 68,800 tests completed. Locally, there are 258 new cases in Peel, 116 in York Region and 112 in Toronto. <br> <br>As of 8:00 p.m. yesterday, 426,836 doses of the COVID-19 vaccine have been administered.

&mdash;@celliottability
Hospitalizations in Ontario stood at 883, with 299 people listed as being in the province's intensive care units.
The province announced in an afternoon briefing that it is delaying March Break until April 12. The school break had been scheduled for the week of March 15.
In Quebec, health officials reported 1,121 new cases of COVID-19 and 37 additional deaths on Thursday. Hospitalizations stood at 874, with 143 COVID-19 patients in intensive care, according to an update posted to a provincial site.
Newfoundland and Labrador reported 100 new cases of COVID-19 on Thursday, another record after it reported 53 new cases and 32 presumptive cases on Wednesday.
The province was set to head to the polls on Saturday for a provincial election, but voters in 18 districts will face a delay amid concerns over COVID-19.
Officials announced new restrictions on Wednesday in a bid to get the spread of the virus under control, including a move to online learning for all schools in the St. John's area for two weeks, as well as the suspension of all group and team sports across the province.
WATCH | How variants impact COVID-19 in New Brunswick:
Comparing COVID-19 to a thief trying to get into your home, infectious disease specialist Dr. Gordon Dow explains how to fight the spread of the virus in the province. 5:20
In Atlantic Canada, New Brunswick health officials reported two new cases of COVID-19 and one new death on Thursday as health experts took questions about COVID-19 variants. Nova Scotia also reported two new cases on Thursday.
There were no new cases reported in Prince Edward Island on Wednesday.
In the Prairie provinces, Manitoba on Thursday announced it had made a deal to buy two million doses of a Canadian-made vaccine, pending approval by Health Canada. The province reported 90 new cases and three new deaths.
WATCH | Manitoba buys made-in-Canada vaccine:
Manitoba Premier Brian Pallister, clearly frustrated by a lack of COVID-19 vaccines from Ottawa, is buying two million doses of vaccine from Canada's Providence Therapeutics. Pallister expects delivery later this year, depending on federal approval. 1:30
Saskatchewan reported 180 new cases and two additional deaths on Wednesday, while Alberta reported 339 new cases and six additional deaths.
In British Columbia, health officials reported 469 new cases of COVID-19 and six additional deaths.
Across the North, Nunavut reported three new cases of COVID-19 on Thursday. No new cases were reported in Yukon or the Northwest Territories on Wednesday.
WATCH | Yukon enjoys COVID-free moment:
Yukon Premier Sandy Silver says the territory has seen no new cases of the coronavirus for four weeks and he promised booster shots for everyone who has received a first vaccination. 1:16
Here's a look at what else is happening across the country:
-From CBC News and The Canadian Press, last updated at 2:30 p.m. ET
---
What's happening around the world
As of early Thursday morning, more than 107.3 million cases of COVID-19 had been reported worldwide, with more than 60 million of those cases listed as recovered or resolved in a tracking tool maintained by Johns Hopkins University. The global death toll stood at more than 2.3 million.
In the Americas, Argentina surpassed two million COVID-19 infections on Wednesday, health officials said, as the country scrambles to ramp up a vaccination program ahead of the fast-approaching southern hemisphere autumn.
In Mexico, a deputy foreign minister said that 2 million doses of China's CanSino vaccine had arrived in the country.
In the U.S., the number of Americans seeking unemployment benefits fell slightly last week to 793,000, evidence that job cuts remain high despite a substantial decline in new confirmed viral infections.
Meanwhile, federal authorities are investigating a massive counterfeit N95 mask operation in which fake 3M masks were sold in at least five states to hospitals, medical facilities and government agencies. The foreign-made knock-offs are becoming increasingly difficult to spot and could put health-care workers at grave risk for the coronavirus.
These masks are giving first responders "a false sense of security," said Steve Francis, assistant director for global trade investigations with the Homeland Security Department's principal investigative arm. Officials could not name the states or the company involved because of the active investigation.
Nearly a year into the pandemic, fraud remains a major problem as scammers seek to exploit hospitals and desperate and weary Americans. Federal investigators say they have seen an increase in phony websites purporting to sell vaccines as well as fake medicine produced overseas, and scams involving personal protective equipment. The schemes deliver phony products, unlike fraud earlier in the pandemic that focused more on fleecing customers.
The Africa Centers for Disease Control and Prevention director said African countries that have not found cases of the coronavirus variant dominant in South Africa should go ahead and use the AstraZeneca vaccine.
John Nkengasong spoke to reporters a day after South Africa announced major changes to its vaccination rollout plan, citing a small study that suggested it was poor at preventing mild to moderate disease caused by the variant.
Nkengasong said just seven countries on the 54-nation African continent have reported the variant and none besides South Africa is being "overwhelmed" by the variant. None has expressed concerns about the AstraZeneca vaccine except for South Africa. Africa has had more than 96,000 confirmed deaths.
Pfizer, meanwhile, said it could deliver its vaccine, which requires ultra-cold temperatures for storage and distribution, directly to points of vaccination in South Africa.
In the Asia-Pacific region, Thailand announced plans to inoculate 1 million of its most vulnerable people by May and start mass vaccinations in June, with the aim of administering 10 million doses a month.
The Philippines is set to receive 600,000 doses this month of Sinovac Biotech's vaccine donated by China, a portion of which will be used to inoculate military personnel, a senior government official said.
South Korea has reported 504 new coronavirus cases for the latest 24-hour period. It is the highest daily jump in about two weeks and raising worries about a potential surge as the country begins the Lunar New Year's holidays.
Health officials said Thursday the newly reported cases took the country's total for the pandemic to 82,434, with 1,496 deaths related to COVID-19. In recent weeks, South Korea's caseload has displayed a gradual downward trajectory largely thanks to stringent distancing rules such as a ban on social gatherings of five or more people.
Officials have urged the public to maintain vigilance and stay at home during the four-day Lunar New Year's holidays that began Thursday. Millions of people were expected to travel across the country to visit hometowns and return home during the holidays.
In the Middle East, Israel began reopening its education system on Thursday after a more than six-week closure due to the country's worrying surge in coronavirus infections. Kindergartens and Grades 1 to 4 opened in cities with low infection rates, with around one-fifth of the country's pupils returning to classrooms. Middle schools and high schools remained closed.
WATCH | Suppression of novel coronavirus important to stop mutations, says WHO Europe director:
The world must reduce transmission of the coronavirus to stop mutations that can affect vaccine efficacy, says Dr. Hans Henri P. Kluge, Europe's regional director for the World Health Organization. (NEXU Science Communication/REUTERS) 0:55
In Europe, Chancellor Angela Merkel said Germany didn't act quickly enough last fall to prevent a second surge in coronavirus infections.
"We didn't shut down public life early enough or systematically enough amid signs of a second wave and warnings from various scientists," she told lawmakers Thursday. Merkel and the governors of Germany's 16 states agreed late Wednesday to extend the current lockdown, which was due to expire Sunday, until at least March 7. Schools and hairdressers will be able to open earlier, albeit with strict hygiene measures.
Merkel defended a decision to set a target of pushing the number of new weekly cases per 100,000 inhabitants below 35 before the lockdown is eased further.
"The virus doesn't follow dates, the virus follows infection numbers," she said. A vaccination program offered hope for the coming months, said Merkel, before noting that she understands people's disappointment with the rollout, which is far slower than in Britain, Israel and the United States.
To avoid a third wave of infections, however, a little more patience is required. "I don't think that the back and forth — opening up then closing down again — brings more predictability for people than waiting a few days longer," said Merkel.
Germany's disease control agency said there were just over 64 cases per 100,000 inhabitants nationwide in the past week. The Robert Koch Institute said there were 10,237 new cases and 666 deaths in the past day, taking the total cases to 2.31 million, including 63,635 deaths.
-From The Associated Press and Reuters, last updated at 10:55 a.m. ET
Ontario government still finalizing AstraZeneca COVID-19 vaccine rollout plan – CTV Toronto
TORONTO —
As Canada prepares to receive thousands of doses of the newly-approved AstraZeneca COVID-19 vaccine, Ontario has yet to determine how the vaccine will be used, citing the need for guidance from a federal advisory committee.
The Canadian Press reported on Monday that the initial shipment from AstraZeneca could arrive as early as this week, putting pressure on the province to reveal how it plans to administer the highly portable vaccine.
A spokesperson for Health Minister Christine Elliott told CTV News Toronto the details of the vaccine roll out strategy are still being finalized, and the province is awaiting further guidance on the best use of the AstraZeneca vaccine.
"Further details on the distribution of this new vaccine will be released once we have received guidance from the National Advisory Committee on Immunization and more information from the federal government on Ontario's allocations and delivery timelines," said Alexandra Hilkene, a spokesperson for Elliott.
Premier Doug Ford suggested last week that Ontario might follow in the footsteps of Germany and France and limit the use of the AstraZeneca doses for people under the age of 65.
The lack of an official strategy, however, has drawn criticism from the premier's political foes who say the government has demonstrated a "gross level of incompetence."
"The province was supposed to have a plan by December. It is now March. Instead of spending the past months blaming the federal government, Ford should have been coming up with a comprehensive vaccine rollout plan," said Green Party Leader Mike Schreiner.
Elliott's office says the plan is coming, but did not provide a date.
"We will be updating our vaccine rollout plan accordingly and will share those details when finalized."
One new case of COVID-19 reported Monday – HalifaxToday.ca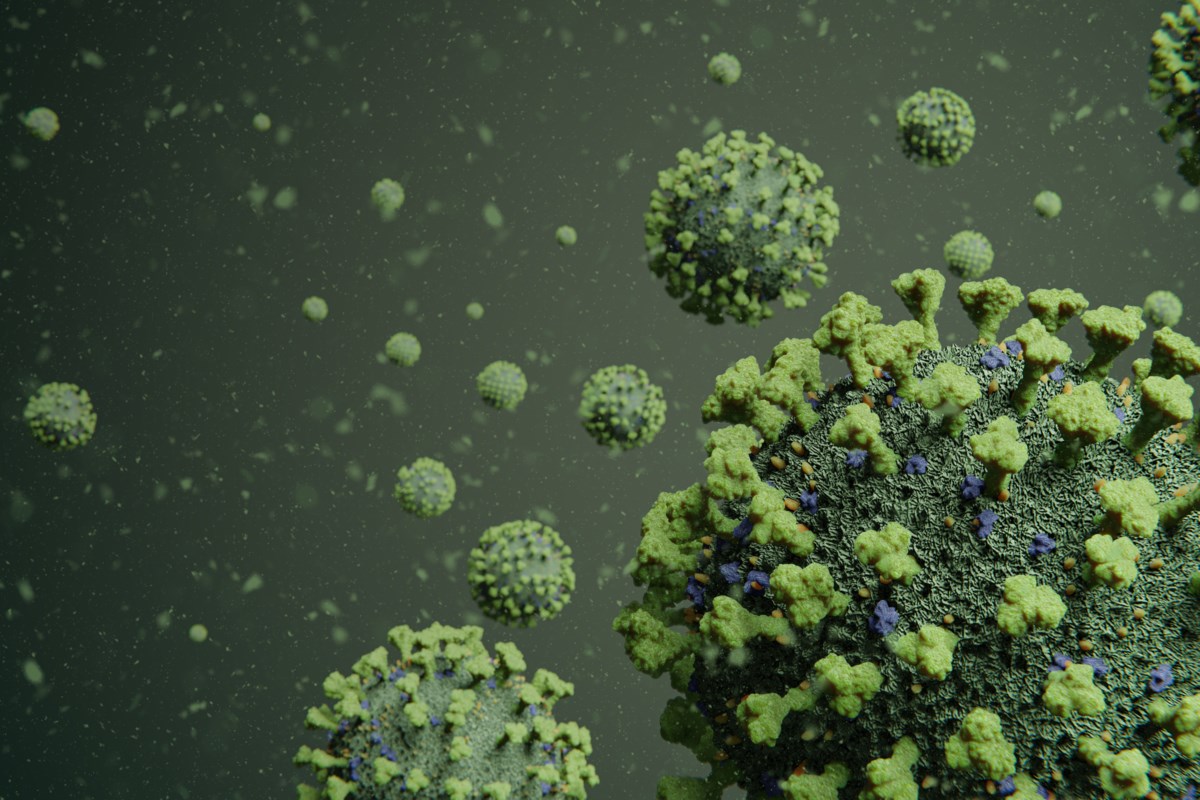 NEWS RELEASE
COVID-19/HEALTH/WELLNESS
*************************
One new case of COVID-19 is being reported in Nova Scotia today, March 1.
The case is in Central Zone and is a close contact of a previously reported case.
"A record number of Nova Scotians took advantage of COVID-19 testing over the weekend. Thank you for that," said Premier Iain Rankin. "It's a great response but it doesn't mean we can let down our guard. Testing is just one part of our multi-layer response to the virus. So, continue to follow all the public health measures, including keeping your social circles small and consistent."
As of today, March 1, Nova Scotia has 35 active cases of COVID-19.
Nova Scotia Health Authority's labs completed 3,931 Nova Scotia tests on Feb. 28.
As of Feb. 28, 32,856 doses of COVID-19 vaccine have been administered. Of those, 12,845 Nova Scotians have received their second dose.
Since Oct. 1, Nova Scotia has completed 214,939 tests. There have been 553 positive COVID-19 cases and no deaths. Two people are currently in hospital, in ICU. Cases range in age from under 10 to over 70. There are 518 resolved cases. Cumulative cases may change as data is updated in Panorama.
"As we started to see an increase of cases without a clear source of infection, we asked Nova Scotians to do their part and book a COVID-19 test, even if they were asymptomatic," said Dr. Robert Strang, Nova Scotia's chief medical officer of health. "Nova Scotians responded to the call and we saw an overwhelming amount of uptake in testing over the weekend at both the primary assessment centres and the pop-up clinics."
Nova Scotians are strongly encouraged to seek asymptomatic COVID-19 testing, particularly if they have a large number of close contacts due to their work or social activities. Appointments can be booked at https://covid-self-assessment.novascotia.ca/ , by choosing the asymptomatic option. Rapid testing pop-up sites continue to be set up around the province as well. More information on testing can be found at https://www.nshealth.ca/coronavirustesting .
Visit https://covid-self-assessment.novascotia.ca/ to do a self-assessment if in the past 48 hours you have had or you are currently experiencing:
— fever (i.e. chills/sweats) or cough (new or worsening)
Or:
Two or more of the following symptoms (new or worsening):
— sore throat
— runny nose/nasal congestion
— headache
— shortness of breath/difficulty breathing
Call 811 if you cannot access the online self-assessment or wish to speak with a nurse about your symptoms.
When a new case of COVID-19 is confirmed, the person is directed to self-isolate at home, away from the public, for 14 days. Public health works to identify and test people who may have come in close contact with that person.
Anyone who has travelled from anywhere except Prince Edward Island must self-isolate for 14 days. As always, anyone who develops symptoms of acute respiratory illness should limit their contact with others until they feel better.
It remains important for Nova Scotians to strictly adhere to the public health order and directives – practise good hand washing and other hygiene steps, maintain a physical distance when and where required. Wearing a non-medical mask is mandatory in most indoor public places.
Nova Scotians can find accurate, up-to-date information, handwashing posters and fact sheets at https://novascotia.ca/coronavirus .
Businesses and other organizations can find information to help them safely reopen and operate at https://novascotia.ca/reopening-nova-scotia .
Quick Facts:
— additional information on COVID-19 case data, testing and vaccines is available at https://novascotia.ca/coronavirus/data/
— a state of emergency was declared under the Emergency Management Act on March 22, 2020 and extended to March 7, 2021
— online booking for COVID-19 testing appointments is available at https://covid-self-assessment.novascotia.ca/
Additional Resources:
Government of Canada: https://canada.ca/coronavirus
Government of Canada information line 1-833-784-4397 (toll-free)
The Mental Health Provincial Crisis Line is available 24/7 to anyone experiencing a mental health or addictions crisis, or someone concerned about them, by calling 1-888-429-8167 (toll-free)
If you need help with a non-crisis mental health or addiction concern call Community Mental Health and Addictions at 1-855-922-1122 (toll-free) weekdays 8:30 a.m. to 4:30 p.m.
Kids Help Phone is available 24/7 by calling 1-800-668-6868 (toll-free)
For help or information about domestic violence 24/7, call 1-855-225-0220 (toll-free)
For more information about COVID-19 testing and online booking, visit https://novascotia.ca/coronavirus/symptoms-and-testing/
*************************
New COVID-19 measures take effect in 9 Ontario regions, 2 move into lockdown – CityNews Toronto
New public health measures meant to limit the spread of COVID-19 went into effect across nine Ontario regions Monday, including two that are heading into lockdown due to rising case counts.
The Thunder Bay and Simcoe-Muskoka health units have seen infections rising in recent days, driven in part by transmission of more infectious variants of the virus.
The province activated what it describes as an "emergency break" for those districts, moving them to the grey tier of Ontario's colour-coded pandemic response plan.
The move will impose a variety of more stringent public health measures in those regions, including capping most indoor gatherings at 10 people, closing restaurants to in-person service and forcing non-essential retailers to operate at 25-per-cent capacity.
---
RELATED: COVID-19 'emergency brake' applied in Thunder Bay, Simcoe-Muskoka regions
---
Seven other public health units will be easing restrictions as they move down a level in the provincial framework.
The Niagara Region is now classified as red, the Chatham-Kent, Middlesex-London and Southwestern units all move to the orange tier, Haldimand-Norfolk and Huron Perth transition to the yellow level, and Grey Bruce will become a green zone with the least restrictive measures in place.