Council unanimous in supporting social media policy – Sudbury.com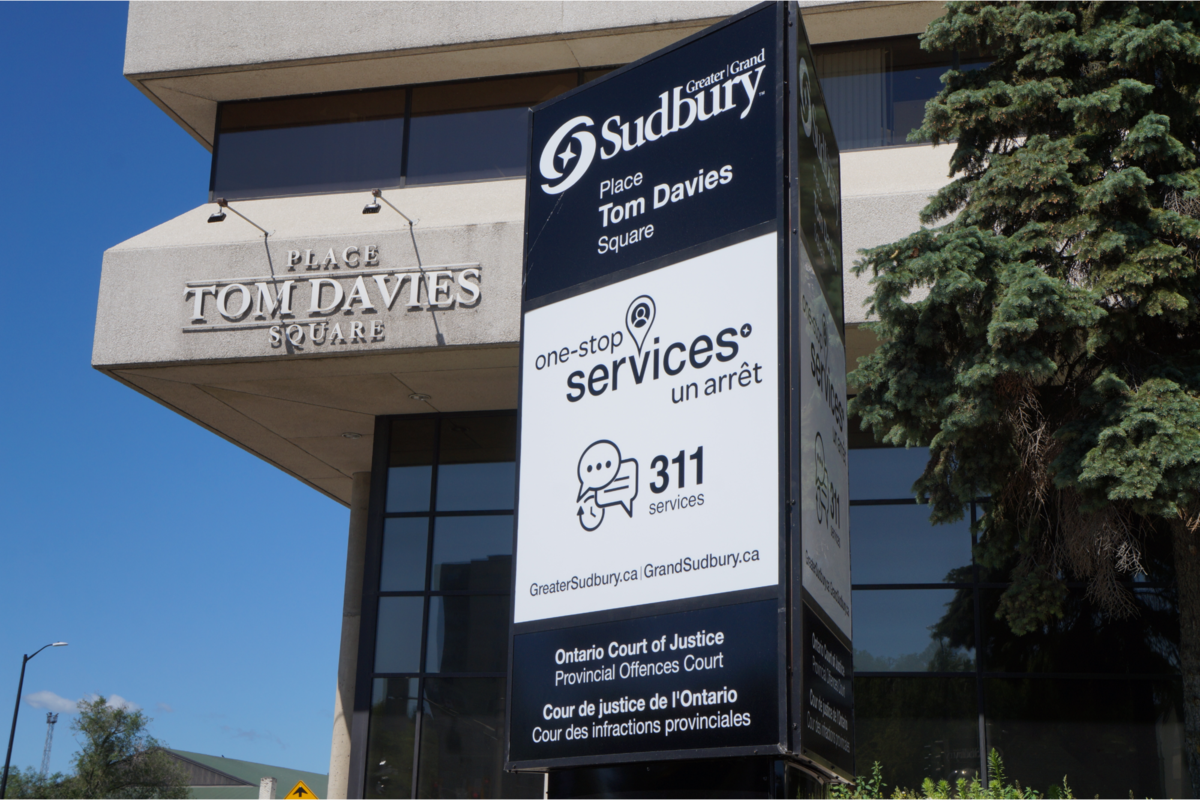 A social media policy will soon govern the online actions of not only the city's elected officials and board members, but also those people whose posts they're able to moderate.
Greater Sudbury city council was unanimous in approving the policy during Tuesday's meeting, which capped off two nights of debate on the subject and is expected to come into play following the next meeting in August.
The debate began during the June 28 city council meeting, but was cut short and deferred to this week's meeting when it timed out at the three-hour mark and a vote of city council declined to proceed beyond that point.
"It does make councillors accountable," Ward 5 Coun. Robert Kirwan said during the June 28 meeting, throwing his support behind the effort.
"This is going to make social media a whole lot more civil."
Kirwan has perhaps the most notable online presence among the city's elected officials due to the Valley East Facebook page he co-moderates with his wife, Valerie, and a few points of controversy surrounding his online activities in recent years.
In September 2021, a vote of city council reprimanded Kirwan for his involvement in the use of the fake online moniker Jessie Timmons to give the false impression of public support. He denied using the fake account, but admitted to being aware that Valerie used it on the page they both moderate.
The social media policy itself was at least partly inspired by this and other points of contention related to Kirwan's online activities.
In addition to making councillors accountable for their own words, the policy partially holds them responsible for the words of other users as well.
"Where a member supports, repeats or fails to monitor and remove content that fails to meet the requirements herein within a reasonable time, the content in question shall be attributed to the member and subject to the application of the Code of Conduct and this policy," according to the policy.
"To just leave that kind of content on a member's site or platform, if you will, suggests that the member is in agreement with those views," city solicitor and clerk Eric Labelle explained to city council, adding that members will be tasked with removing problematic comments within "a reasonable amount of time," the length of which will be up to interpretation.
Kirwan, who is no stranger to blocking people on Facebook, wrote in response to the city adopting the policy that he'll have to become even more vigilant in moderating comments.
"The bylaw will come into force at our council meeting in August, but we will start changing our policy on this group immediately," he wrote in a post on his Valley East page.
"When someone makes a comment on the site, it will be treated by the integrity commissioner as if I was making that comment as a councillor," he added. "This is one of the reasons why comments will be turned off more regularly on the group."
Among other things, the policy requires the city's elected officials and members of local boards (and those posting messages on pages they moderate) to:
Not post or allow the posting of personal information in any form or discuss situations regarding residents, staff, other identifiable individuals, suppliers, vendors or contractors without obtaining their consent.
Act with "respect, dignity, courtesy and empathy toward others" on social media, treating the forum the same as they would during meetings within council chambers.
Do not make personal attacks or engage in criticism of municipal staff or "disrespect, bully, shame or insult" other members or the public.
At all times identify themselves when using social media and not disguise themselves in any way.
When using social media technologies which permits other users to post content, they shall monitor the content regularly and remove content that fails to meet the policy's requirements within a reasonable time.
Accurately and adequately communicate information regarding the decisions of city council and not "malign a debate or decision or otherwise erod the authority of council."
Ensure that the content they post on social media is "accurate and factual" and "not post or allow the posting of any content which they know or ought to know is misleading or false."
This last point regarding accuracy is expected to become more prevalent than usual in the coming months due to Oct. 24 civic election and various points of misinformation already routinely swirling around social media.
"Does this put us at a disadvantage at this point of time against potential other people running in the election?" Ward 11 Coun. Bill Leduc asked, to which Mayor Brian Bigger responded that anyone running for council should be following these principles.
"I don't believe that being true and honest and reporting on the facts of what's occurred or the decisions of council puts anyone on council at a disadvantage," the mayor added.
Although city council will need to approve a bylaw ratifying the social media policy, their unanimous approval on Tuesday points to a great likelihood it will become adopted.
Tyler Clarke covers city hall and political affairs for Sudbury.com.
Media Advisory: Premier Furey to Announce Additional Measure to Address Recruitment and Retention of Physicians – News Releases – Government of Newfoundland and Labrador
The Honourable Andrew Furey, Premier of Newfoundland and Labrador, will announce an additional measure to address recruitment and retention of physicians today (Tuesday, August 16) at 2:15 p.m.
He will be joined by the Honourable Tom Osborne, Minister of Health and Community Services, Dr. Sohaib Al-Asaaed, Post Graduate Medical Education Associate Dean, and Dr. Mikaela Murphy, a second-year family medicine resident.
The availability will take place in Room M5M101, Faculty of Medicine, St. John's Campus, Memorial University.
The availability will be streamed live on Facebook.
– 30 –
Media contacts
Meghan McCabe
Office of the Premier
709-729-3960
meghanmccabe@gov.nl.ca
Laura Thomas
Health and Community Services
709-729-6986, 727-0341
laurathomas@gov.nl.ca
Media Release – August 16, 2022 – Guelph Police – Guelph Police Service
Male arrested in theft of watches
A Guelph male has been charged in connection with the theft of more than a dozen watches during a break and enter last month.
Police were called July 6 to a business in the area of Silvercreek Parkway North and Woodlawn Road West. An employee had arrived to work to find a rear window smashed. Approximately 12 to 15 watches each valued at $150 were stolen.
A suspect was identified through surveillance video and arrested Sunday morning. A 66-year-old Guelph male is charged with break and enter. He will appear in a Guelph court September 23, 2022.
Arrest made following assault
A Guelph male faces assault and weapons charges after another male was attacked in the parking lot of a south-end business.
On July 9 two males known to each other were involved in a verbal altercation in a parking lot on Stone Road West. During the altercation one of the males was struck twice in the head with an object believed to be a flashlight. This caused a laceration which required stitches.
A suspect was identified and on Monday turned himself in to the Guelph Police Service. A 26-year-old Guelph male is charged with assault with a weapon, possessing a weapon for a dangerous purpose and failing to comply with probation. He will appear in bail court Wednesday.
Gassing up stolen car leads to charges
A Cambridge male who pumped gas into a stolen car in Guelph has been arrested.
On June 2, a male attended a gas station on Speedvale Avenue West driving a stolen Kia SUV. He pumped more than $49 in gas and attempted to pay using several prepaid credit cards, but was only able to cover $7.28 of the cost. The male said he would get another credit card from the vehicle but instead sped away without paying the remaining amount.
The male was identified via surveillance video and arrested Monday.
A 37-year-old Cambridge male is charged with possessing stolen property over $5,000, theft under $5,000, occupying a stolen motor vehicle and driving while suspended. He will appear in bail court Tuesday.
Total calls for service in the last 24 hours – 206
Media are invited to attend the Mentor-Apprentice Program workshop in Yellowknife on August 17 – Government of Northwest Territories
The Government of the Northwest Territories (GNWT) is hosting a training workshop for Mentor-Apprentice Program (MAP) participants in Yellowknife. Media are invited to attend the last workshop taking place in the Yellowknife area, where they can experience the language program firsthand and talk to MAP participants and organizers with the Indigenous Languages and Education Secretariat.
The session will take place:
Yellowknife – Dene Kedǝ, Dëne Sųłıné, Dene Zhatıé and Tłı̨chǫ languages
Location: Aurora Tours.net /Aurora Teepee Lodge (Ingraham Trail – KM 12.4)
Date: August 17, 2022
Time: 10:15 -11:45 am
To attend one of the sessions, please RSVP to ecepublicaffairs@gov.nt.ca. High-resolution photos will be provided upon request for media use.
MAP is a way of learning a language where a fluent speaker of the language (a Mentor) teaches a language learner (an Apprentice) through immersion. The goal of the program is to have Apprentices improve their ability to understand and speak their language and help with the revitalization of Indigenous languages in the Northwest Territories.
For media requests, please contact:
Public Affairs and Communications
Department of Education, Culture and Employment
Government of the Northwest Territories