COVID-19 in Sask.: 1 more death, 197 new cases announced Saturday – CBC.ca
Another person in Saskatchewan who tested positive for COVID-19 has died.
The person is in the 80-plus age group and is from the northwest zone, the province said in its Saturday COVID-19 update.
The province also reported 197 new cases of COVID-19, bringing the total to date in Saskatchewan to 7,888.
Community transmission has been found in a number of locations, the province reported.
That includes:
A recent outbreak among a teenage hockey team resulted in nine players and one coach testing positive. Multiple teams are currently self-isolating as a result.
A recent outbreak at a curling bonspiel resulted in positive cases on teams from several cities and towns across the province.
Positive cases among attendees at a recent funeral has led to the potential exposure of more than 200 people.
Seventeen nurses working in one hospital were recently required to self-isolate after being identified as close contacts to positive cases linked to sporting events and community transmission.
The province said investigating and contact tracing these incidents has delayed notification of possible exposure resulting in further transmission.
"With significant outbreaks continuing to occur among larger gatherings and sporting events, the public is urged to follow the public health orders in place and are reminded these orders are enforceable," said the news release.
Regina had the most new cases on Saturday, with 73, followed by Saskatoon, with 56 new cases.
The other cases were in the far northwest (six), far northeast (four), northwest (five), north central (17), northeast (five), central west (one), central east (five), southwest (16), south central (five) and southeast (two) zones.
The location of the two other new cases is pending.
The seven-day average of daily new cases is 234 (19.3 new cases per 100,000 population).
Of the 7,888 reported cases, 3,322 are considered active, with 4,521 people having recovered from the illness.
There are now 106 people in hospital with COVID-19, including 88 people receiving in-patient care.
Thirty of those patients are in Saskatoon, and 18 are in Regina. There are 19 patients receiving in-patient care in the southeast zone, nine in the northwest and seven in north central. The far northwest, northeast, central east, southwest and south central zones each have one person receiving in-patient care.
Eighteen people are in intensive care, including 11 in Saskatoon and five in Regina. The north central and southwest zones each have one patient in intensive care.
A total of 244 health-care workers have been infected with the virus.
In the last three days, the province has recorded eight deaths. There have now been 45 deaths in total related to COVID-19 in the province.
Saskatoon now has 1,108 active cases and Regina has 636 active cases.
On Friday, 3,359 COVID-19 tests were processed in Saskatchewan.
Ontario seniors 'living in fear' of COVID-19 feel forgotten in vaccine rollout plan – CBC.ca
When the first COVID-19 vaccine was approved in Canada, Ketty Samel and her 76-year-old husband Morris believed the end to the long months of isolation was in sight. Since last March, the Thornhill, Ont., couple has been hunkering down in their home.
"We're living in fear. For me to go to a grocery store right now, I'm in a total sweat. I'm stressed, I walk in and I walk out. I grab whatever I need off the shelves and that's it."
Under Ontario's vaccination rollout plan, Samel, 71, and her husband will be vaccinated in Phase 2 — a phase that could begin as early as March, according to government officials, and will continue through to July. It's a tiered system by age groups, starting with those 80 years of age or older, then decreasing by five-year increments.
"They've told us from the beginning of this pandemic that we were vulnerable. [After] long term care we were the next vulnerable population," said Samel.
"And all of a sudden we're expendable. That's our feeling."
The Ontario Ministry of Health says the roadblock to vaccinating more people faster is supply, which is expected to increase in Phase 2.
But in the meantime, some are questioning whether everyone getting a dose in Phase 1 is as vulnerable as seniors in the community, with figures from Public Health Ontario showing that more than a third of COVID-19 deaths are adults over 60 who aren't in long-term care.
Federal guidelines
The National Advisory Committee on Immunization (NACI) recommends adults 70 and older to be part of the first stage of immunization rollout, alongside residents and staff in seniors' congregate living settings, health-care workers, and adults in Indigenous communities "where infection can have disproportionate consequences."
Actual plans vary by province. In Ontario, Phase 1 of the rollout involves vaccinating all residents, staff, essential and other workers in long term care and retirement homes, health care workers, adults in First nations, Metis and Inuit populations and recipients of adult chronic home care.
Seniors in the community aren't slated to be vaccinated until Phase 2.
This discrepancy between federal guidelines and Ontario's planned rollout is one that 76-year-old Toronto resident Brian Corcoran calls frustrating.
"We're not considering elderly people. They don't have that criteria in Ontario," said Corocoran.
Corcoran, like many other seniors in Ontario, has called his local health clinic to try to find out when he'd be vaccinated, only to be told staff have received no direction.
"By having the seniors in limbo is not good for a lot of people. A lot of people will get depressed. A lot of people will be isolated."
Corcoran said he believes in the importance of vaccinating seniors in long-term care homes and front line workers first, but said he doesn't understand why older adults like him aren't included in the first phase after them.
It's a sentiment shared by Samel and her husband.
"If we should contract COVID, it's most likely that we are going to end up taking up a hospital bed and end up not surviving. That's the bottom line," she said.
'The numbers don't lie'
According to Public Health Ontario's figures as of Friday, there have been 5289 COVID deaths in the province.
A closer look at the numbers show that of the estimated 5289 deaths, 96 per cent — 5064 people — are aged 60 and over. (The majority — 3137 deaths — have been seniors in long-term care homes, but nearly 2000 estimated deaths have been seniors not in long-term care.)
Those figures are prompting some medical professionals and advocates to call for Ontario's vaccination plan to look more closely at older adults.
"The numbers don't lie," said Dr. Samir Sinha, director of Geriatrics at at Mount Sinai and the University Health Network Hospitals in Toronto.
"And yet our government is basically following a kind of a plan that I don't actually think really follows the science."
Sinha questions why some essential workers in hospitals — who don't interact with patients — are being vaccinated before older adults.
"The science says that when 96 per cent of the people dying in this pandemic are people older than 60. Why would you make that make that population wait until April, that 3.5 million people, and start vaccinating 1.5 million essential workers months in advance of that?"
Sinha pointed to other countries — such as Israel — that he said have already vaccinated more than 70 per cent of its population over the age of 60 in a matter of weeks.
Each province has its own timeline for vaccinating seniors. In British Columbia for example, only those 80 years of age or older who live in the community will be vaccinated before April.
In Quebec, the provincial government plans to start vaccinating those 70 years and older by February 15 with the hope that all Quebecers over 70 will get vaccine by April. In Alberta the plan is to start offering vaccines to seniors 75 and older by February.
Some seniors' advocates say older adults must be prioritized regardless of where they live.
"There is great risk to people who are living in their own homes. They're still visited … by caregivers, by their own family," said Bill VanGorder, chief policy officer with the Canadian Association for Retired Persons (CARP)
"And we know how bad community spread is right across [Ontario]. Why would we not want to vaccinate them just as quickly as possible first?"
WATCH | Why some provinces are delaying 2nd dose of vaccine against recommendations:
As provinces rush to get vaccines into arms, debate continues over how late second doses of the Pfizer-BioNTech and Moderna COVID-19 vaccines can be given. Canada's Vaccine Task Force is pushing for manufacturer guidelines to be adhered to, while Canada's National Advisory Committee on Immunization says up to 42 days is OK. 2:01
Ministry response
CBC News reached out to the Ontario Ministry of Health to ask why older adult aren't part of Phase 1 and why the province hasn't moved to vaccinate them sooner.
In a statement it said the province has the ability to ramp up its capacity to vaccinate more people, but the problem is supply.
"We continue to urge the federal government to deliver more COVID-19 vaccines as soon as possible to keep up with Ontario's capacity to administer."
It added: "As the province continues to receive more doses, we will continue to expand locations across the province to vaccinate our most vulnerable and over time every Ontarian who wishes to be immunized."
For Ketty Samel and her husband, that's not good enough. They've started a letter-writing campaign to the provincial government.
"They've told us and warned us that we are so vulnerable," said Samel. "If we're so vulnerable, why is nobody looking at this?"
23 Died After Getting Covid Shot in Norway. Here's the Rest of the Story – TheStreet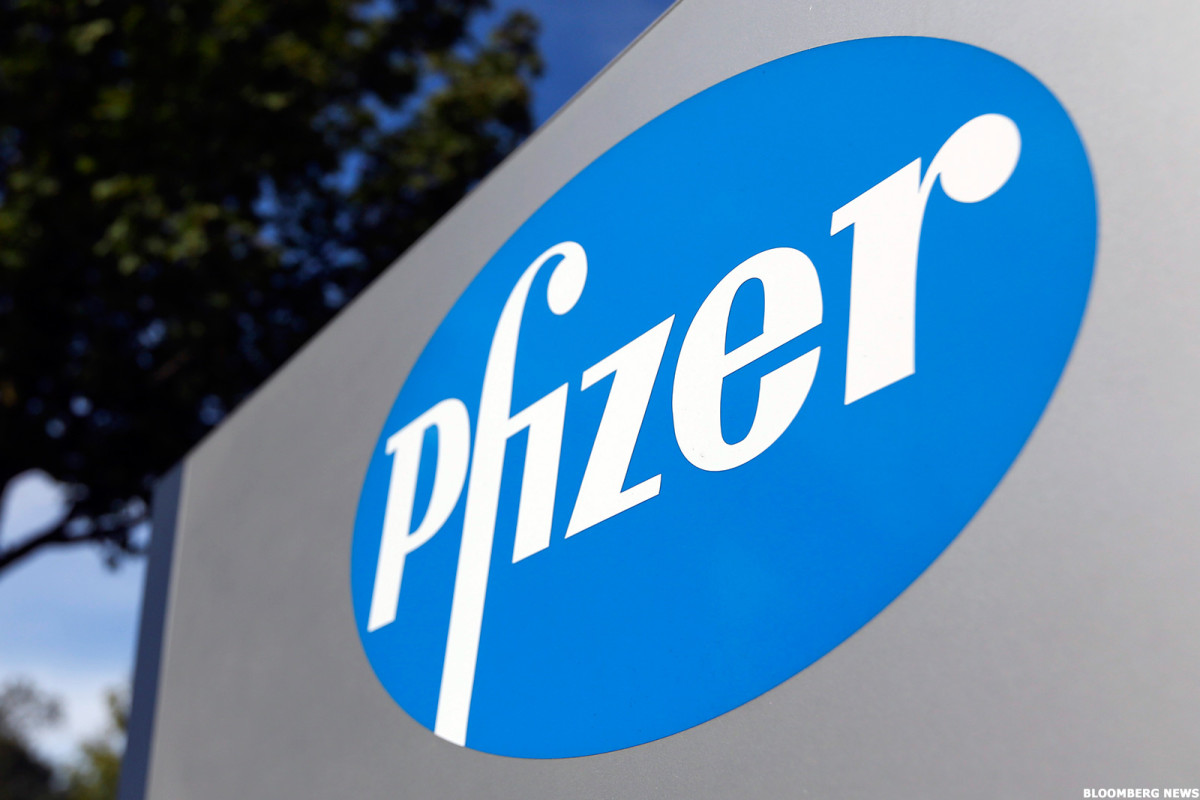 After a striking headline circulated over the weekend — that 23 patients in Norway died after getting a Covid-19 shot — TheStreet reached out to the Norwegian Medicines Agency to find out more details of what happened.
Norwegian health officials say they have now revised guidelines on who should get the Covid-19 shots made by Pfizer (PFE) – Get Report and BioNTech (BNTX) – Get Report, after 23 deaths among the frail and elderly were believed to be "associated with" recent Covid-19 vaccinations. More than half of those who died, 13, have been assessed. The agency believes those fatalities might be linked to common adverse reactions from the vaccine, known as BNT162b2.
A Pfizer spokesperson said that the company and its partner, BioNTech, are "aware" of the deaths and are working with the Norwegian agency to collect necessary information. Pfizer's "immediate thoughts are with the bereaved families," said Jerica Pitts, Pfizer's director of global media relations, in an email to TheStreet on Sunday. But Pitts pointed out that the number of incidents is so far not alarming and to be expected, according to Norwegian health officials.
For perspective, 42,003 people have been given the first dose of the vaccine in Norway as of Friday, so the deaths are a tiny fraction of the total vaccinated. Also, Norway, which has a population of slightly more than 5 million, has fewer than 58,600 total known cases of Covid-19 and under 517 deaths attributed to the virus, according to Johns Hopkins data. That ratio alone appears far worse one than that of the vaccinated vs. deaths potentially linked to the vaccine.
Still, the reports of deaths "suggest" that common adverse reactions to the messenger RNA vaccine may have contributed to a fatal outcome in some frail patients, says Norwegian health officials.
Following is a lightly edited exchange between TheStreet and the Norwegian Medicines Agency about the deaths, which occurred after the first dose of the vaccine, which began getting distributed in Norway on Dec. 27.
TheStreet: Why did the agency put out this notice?
Norwegian Medicines Agency: The Norwegian Adverse Drug Reaction registry is a national health registry, obliged to report statistics to the public. At the highest political level, the public has been promised full transparency of the reported ADRs of the Covid-19 vaccines. … In Norway, we have a "reporting culture" for vaccine ADRs, where the normal procedure is to report all suspected adverse reactions for new vaccines. Health care professionals in Norway have a low threshold for reporting possible adverse reactions, even when the causal relationships appear very unclear.
TheStreet: It sounds like you believe these deaths were likely linked to common adverse side effects of the shots. Could you expand on that? Is there any side effect that you find most concerning?
Norwegian Medicines Agency: For privacy reasons, we can not provide detailed information about this, but … all reports are about elderly people with serious underlying disorders. Most of them have experienced the expected side effects of the vaccine, such as nausea, vomiting, fever and local reactions at the injection site.
All deaths that occur within the first few days of vaccination are carefully assessed. We cannot rule out that adverse reactions to the vaccine occurring within the first days following vaccination may contribute to more serious course and fatal outcome in patients with severe underlying disease.
TheStreet: How old were those who died after getting the shots?
Norwegian Medicines Agency: All deaths fall into the age group of 75 years or older.
TheStreet: Do these deaths make you question how the vaccine is given to that population of the elderly who are sick?
Norwegian Medicines Agency: The Norwegian Medicines Agency approves the vaccine, but the National Institute of Public Health is responsible for the distribution. The Norwegian Medicines Agency and the National Institute of Public Health jointly assess all reports of suspected adverse reactions. As a result, the Norwegian Institute of Public Health has updated the Covid-19 vaccination guide with more detailed advice on vaccinating the elderly who are frail.
We are now asking for doctors to continue with the vaccination, but to carry out extra evaluation of very sick people whose underlying condition might be aggravated by it. This evaluation includes discussing the risks and benefits of vaccination with the patient and their families to decide whether or not vaccination is the best course.
Toronto opening mass COVID-19 vaccine clinic as ICUs move patients around province – CBC News: The National
[unable to retrieve full-text content]