COVID-19 vaccines are being developed at record pace. And that's a serious concern – National Post
Article content continued
Part of the problem is that the science keeps shifting, evolving. Is COVID airborne or not? What's the size of a particle, a droplet? "Should you be six feet away, should it be three feet, should it be 2,000," Johnson said. "It's not wrong, it just looks like science doesn't know."
Safety, need, big-pharma conspiracies and does-science-actually-know-what-it's-doing are the main features that appear among the "not-sure's," Johnson said.
"But we also see it — and I think this is even more scary — in the yes's, the ones that say 'they would get a vaccine', who then inside are thinking, 'yeah, but I wouldn't be first in line. I'm going to wait until my whole street, everybody I know has it, and if they're still standing a few months later I'll get one.'"
Among the narratives he's read: What happens if you have the first shot at the same time as the flu shot? What happens if I've already had antibodies in me and I have the vaccine, is that bad? "These are the things occurring to them."
Dozens of vaccines are now being tested in humans. It's not clear which strategy will be the most successful. The best vaccines are the ones that most closely mimic a natural infection, without making the person sick, or killing them.
Vaccines use parts of the virus — in the case of most of the frontrunner vaccines, the spike protein the virus uses to attach to and enter cells— to goad the body into making an immune response.
A COVID vaccine doesn't have to be as good as vaccines against highly infectious viruses like the measles, said McMaster University's Dr. Matthew Miller, an infectious diseases researcher.
Paramount Foods CEO urges province to bring back indoor dining after data shows majority of outbreaks are not in restaurants – CP24 Toronto's Breaking News
The owner of a well-known Middle Eastern food chain is demanding the Ontario government to reverse its decision and allow dine-in services in some hot spots after provincial data revealed that the majority of outbreaks in those areas are not linked to restaurants and bars.
On Thursday, the Ford government's official modelling table provided three different scenarios for the second wave of COVID-19 in the province.
The report included data regarding the source of outbreaks in the four regions under a modified version of Stage 2.
Ontario government banned indoor dining and closed facilities like gyms and movie theatres in Toronto, Ottawa, Peel, and York earlier this month to curb the spread of COVID-19.
However, according to the data released on Thursday, restaurants and bars in Ottawa, Peel and York only accounted for two per cent, three per cent, and eight per cent of all outbreaks in their areas, respectively, between August and October.
In Toronto, 14 per cent of outbreaks were traced back to restaurants, bars, and clubs. Gyms and sports only accounted for three per cent of outbreaks in the city.
During that period, most outbreaks were reported in schools, child-care centres, and long-term care homes.
Speaking to CP24 on Thursday night, Paramount Fine Foods CEO Mohamad Fakih said he is shocked to find out about the data, saying that many restaurants agreed to comply with restrictions, not only because owners want Ontarians to be safe, but also because many trusted that officials are making decisions based on the numbers.
"It makes me wonder if the Ontario government has any idea what it's doing. We were promised a data-based approach," Fakih said.
"Let's fix what we've done wrong, so reopen the dine-in immediately."
He said it is unbelievable that they shut down restaurants in places like Peel and Ottawa even though those establishments were not the problem.
"The provincial government needs to start doing a better job tailoring the closures to where cases are actually coming from. Surely that should be the whole point of restrictions," Fakih said.
"Destroying people's businesses, taking away that livelihood and killing their jobs is exactly the opposite of looking after the little guy, no matter what the premier says."
When asked why restaurants and bars were closed in those four regions, health officials said those establishments are considered "social settings."
"We were picking those settings where it's indoors, where people are unable to mask for long periods of time," Ontario Chief Medical Officer of Health Dr. David Williams said.
Williams added that facilities such as schools and long-term care homes have "proper steps and (personal protective equipment) in place."
Adalsteinn Brown, the co-chair of the Ontario COVID-19 Science Advisory Table, said the data is "complicated."
"The variation in the source of outbreaks across those four public health units that had restrictions reasonably showing us that there's not one consistent pattern," Brown said.
"There's often concern that we need to wait to see outbreaks in a particular public health unit before instituting restrictions. That would be akin to waiting to close the barn door until after the horses left."
Meanwhile, Brampton Mayor Patrick Brown said the data confirms what he's been saying for quite some time that restaurants are not the source of COVID-19 spread.
"Restaurants were doing their job. They were following the advice of public health," Brown said in an interview with CP24.
While the provincial data suggests that only three percent of outbreaks in Peel were traced back to the hospitality industry, Brown said the region's medical officer of health, Dr. Lawrence Loh, informed him that there hadn't been a single case in a restaurant setting.
The mayor said it shows that the data does not support tightening restrictions in restaurants and bars especially in his region.
"I do hope that once this 28-day period is over, that we can get these small businesses back and open," Brown said. "Small businesses are the lifeblood of our economy, and our restaurants are really hurting right now."
Peel was moved back to Stage 2 because there were concerns that Toronto residents would dine in the region, but Brown said the province could have been more surgical.
"If the data supports it, then yes, shut it down. But in the case of restaurants and recreation, it really wasn't supported by data," the mayor said.
"The spring was disastrous, and I was worried we're going to see businesses go under if we don't give them a plan to reopen."
Brown hopes the province will give restaurants a blessing to reopen soon.
"I really believe that when there's a will, there's a way. And if it's earlier closing hours, smaller capacity, we can do it. We can reopen these safely," he said.
– with files from CTV Toronto's Katherine DeClerq
Two new cases of COVID-19 announced in Nova Scotia Friday – HalifaxToday.ca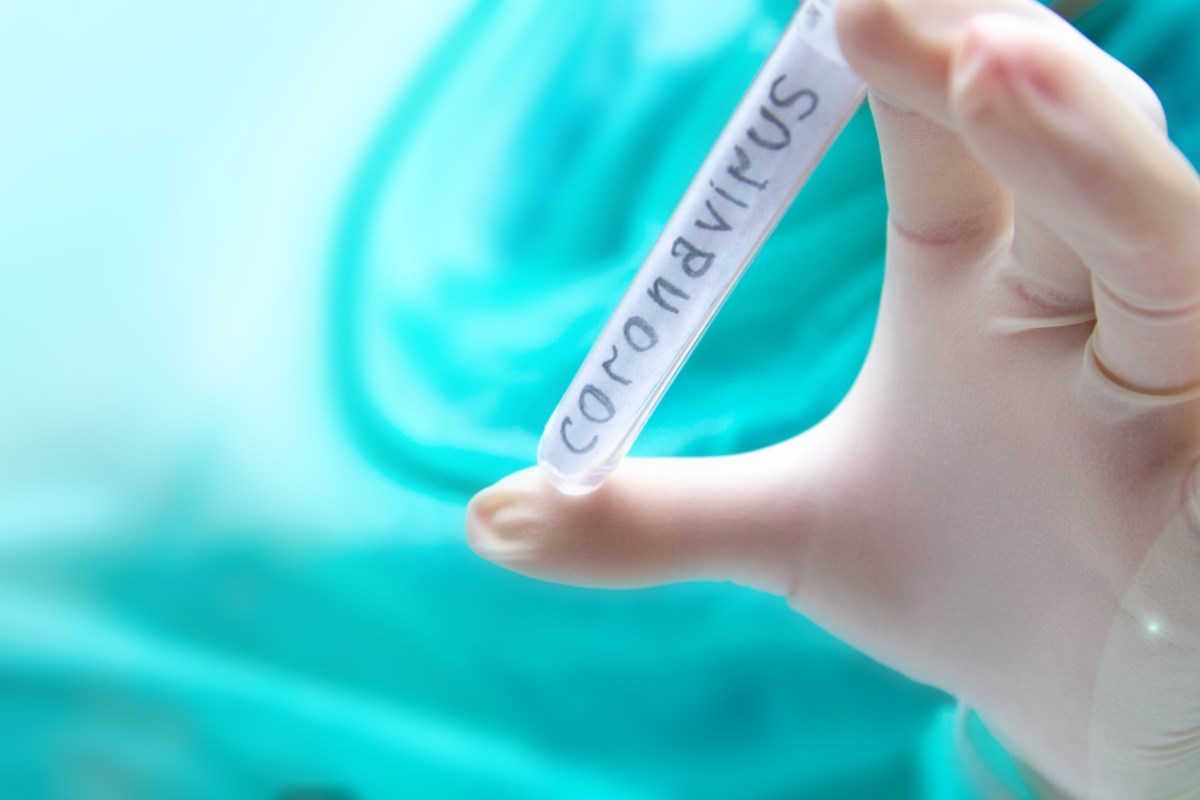 NEWS RELEASE
COVID-19/HEALTH/WELLNESS
*************************
As of today, Oct. 30, Nova Scotia has six active cases of COVID-19. Two new cases were identified Thursday, Oct. 29.
The two new cases are in the Northern Zone and are related to travel outside Atlantic Canada. One individual has been in self-isolation since returning to the province, as required. The other individual was not required to self-isolate under the Health Protection Act Order, but did self-isolate as symptoms developed. The order allows workers who are essential to the movement of people and goods and who must enter Nova Scotia as part of their work, to be exempt from the requirement to self-isolate.
Nova Scotia Health Authority's labs completed 950 Nova Scotia tests on Oct. 29.
To date, Nova Scotia has 111,395 negative test results, 1,104 positive COVID-19 cases and 65 deaths. No one is currently in hospital. Cases range in age from under 10 to over 90. One thousand and thirty-three cases are now resolved. Cases have been identified in all parts of the province. Cumulative cases by zone may change as data is updated in Panorama.
The province is renewing the state of emergency to protect the health and safety of Nova Scotians and ensure safety measures and other important actions can continue. The order will take effect at noon Sunday, Nov. 1 and extend to noon Sunday, Nov. 15, unless government terminates or extends it.
Visit https://covid-self-assessment.novascotia.ca/ to do a self-assessment if in the past 48 hours you have had or you are currently experiencing:
— fever (i.e. chills/sweats) or cough (new or worsening)
Or:
Two or more of the following symptoms (new or worsening):
— sore throat
— runny nose/ nasal congestion
— headache
— shortness of breath
Call 811 if you cannot access the online self-assessment or wish to speak with a nurse about your symptoms.
When a new case of COVID-19 is confirmed, public health works to identify and test people who may have come in close contact with that person. Those individuals who have been confirmed are being directed to self-isolate at home, away from the public, for 14 days.
Anyone who has travelled outside of Atlantic Canada must self-isolate for 14 days. As always, any Nova Scotian who develops symptoms of acute respiratory illness should limit their contact with others until they feel better.
It remains important for Nova Scotians to strictly adhere to the public health order and directives – practise good hand washing and other hygiene steps, maintain a physical distance when and where required. Wearing a non-medical mask is mandatory in most indoor public places.
As of July 3, interprovincial travel within Nova Scotia, New Brunswick, Prince Edward Island and Newfoundland and Labrador, without the requirement to self-isolate for permanent Atlantic Canadian residents, is permitted. All public health directives of each province must be followed. Under Nova Scotia's Health Protection Act order, visitors from other Canadian provinces and territories must self-isolate for 14 days. Other visitors from outside the Atlantic provinces who have self-isolated for 14 days in another Atlantic province may travel to Nova Scotia without self-isolating again.
On Oct. 22, New Brunswick announced further restrictions related to a COVID-19 outbreak in the Campbellton-Restigouche region of northern New Brunswick. Nova Scotians should avoid unnecessary travel to that area.
Nova Scotians can find accurate, up-to-date information, handwashing posters and fact sheets at https://novascotia.ca/coronavirus .
Businesses and other organizations can find information to help them safely reopen at https://novascotia.ca/reopening-nova-scotia .
Quick Facts:
— testing numbers are updated daily at https://novascotia.ca/coronavirus
— a state of emergency was declared under the Emergency Management Act on March 22 and extended to Nov. 15
— online booking for COVID-19 testing appointments is available for Nova Scotians getting a test through primary assessment centres in the Central Zone or at the IWK Health Centre in Halifax
Additional Resources:
Government of Canada: https://canada.ca/coronavirus
Government of Canada information line 1-833-784-4397 (toll-free)
The Mental Health Provincial Crisis Line is available 24/7 to anyone experiencing a mental health or addictions crisis, or someone concerned about them, by calling 1-888-429-8167 (toll-free)
Kids Help Phone is available 24/7 by calling 1-800-668-6868 (toll-free)
For help or information about domestic violence 24/7, call 1-855-225-0220 (toll-free)
For more information about COVID-19 testing and online booking, visit https://novascotia.ca/coronavirus/symptoms-and-testing/
The COVID-19 self-assessment is at https://covid-self-assessment.novascotia.ca/
*************************
Ottawa restaurants and bars cry foul about closures in light of new provincial outbreak numbers – Ottawa Citizen
Article content continued
The provincial figures are "great for us as a reminder that we are doing great. But it is also really frustrating to see that we were bunched in to closures without real merit,"saidCélia Lemieux, co-founder ofOrléans Brewing Company, whose tap room on Innes Road has been shut for almost three weeks.
Lemieux, Shrybman and others noted they had spent thousands of dollars on Plexiglas screening and sanitizing products while ensuring that staff and guests followed pandemic protocols, only to be forced to close.
"We have been operating in a safe manner right from March," said Gillian Martin, general manager of Mongolian Village West in Bells Corners. While her restaurant used to have customers assemble their own meals from a bar of ingredients, it adapted to COVID-19 by having customers check off their desired ingredients on pieces of paper, Martin said.
She took from the outbreak numbers that Ottawa's restaurants had been targeted unfairly. "I thought there would be more outbreaks," Martin said.
At a Friday press conference, Ontario Premier Doug Ford defended his government's decision to impose the modified Stage 2 restrictions, saying they were necessary at the time and have proven effective. But they were never intended to be long-term solutions, said Ford.
Furthermore, Martin and Shrybman complained they've heard nothing more about the provincial government's promised $300 million to help pay the fixed costs of businesses that were forced to close.