Covid exercise: 'I'll never go back to the gym again' – BBC News


.css-94m6rd-HeadingWrapperborder-bottom:solid 1px #BABABA;padding-bottom:1.5rem;.css-94m6rd-HeadingWrapper > *:not([hidden]):not(style) ~ *:not([hidden]):not(style)margin-top:1rem;.css-vk3nhx-ComponentWrappermargin:1.5rem 0;
.css-2y05cd-StyledFigurefont-family:ReithSans,Helvetica,Arial,freesans,sans-serif;font-weight:400;font-size:0.875rem;line-height:1.125rem;
.css-uf6wea-RichTextComponentWrappermargin:1rem 0;max-width:36.25rem;
.css-83cqas-RichTextContainercolor:#3F3F42;.css-83cqas-RichTextContainer > *:not([hidden]):not(style) ~ *:not([hidden]):not(style)margin-top:1rem;
.css-14iz86j-BoldTextfont-weight:bold;January is normally a boom time for gyms, as many of us strive to get healthy for a new year's resolution.
But continuing coronavirus restrictions mean that gyms in many areas are closed. While others can still open, they may not offer any group classes.
At the same time, an explosion in fitness tech means that some people are experiencing incredible transformations from their own home, or their local park, or on the streets near their house. What does this mean for the future of the gym sector?
Ben Barbanel lost three stone (19kg) during England's first lockdown last year, when exercise was one of the few reasons to leave the house.
The former gym-goer would obsessively track his steps using a Garmin watch, racking up as many as 45,000 a day – not far off a marathon.
Ben, who works in finance in London, had put on weight after recovering from major surgery for a bowel condition. But the shift to homeworking meant he could take meetings while out for a walk.
"It fitted in with my lifestyle – I hated the gym and being bullied by a personal trainer," he says. "I thought some clients might have a problem if I was on Zoom, and they saw me not behind a desk, but they all thought it was amazing [that I was out exercising], and that spurred me on."
He's one of many who say they will never set foot in a conventional gym again.
Instead, they are hooked on the technology that kept them fit in lockdown, whether that's "wearable tech" like fitness trackers and smartwatches, or livestreamed exercise classes.
.css-18mjolk-ComponentWrappermargin:1.5rem 0;max-width:50rem;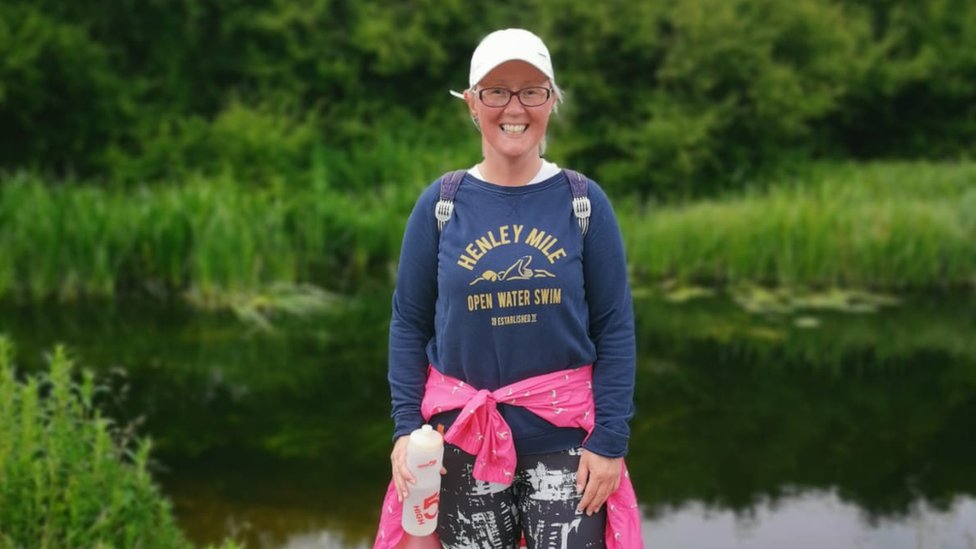 Vicky Malmsjo from Essex downloaded an app called Her Spirit, which offers a supportive community to help women get active.
Despite "hating technology", the swimming coach, who at one point was in the gym seven days a week, finds the app simple to use. She combines it with a fitness tracker so she can monitor her improvements.
"I'm quite a competitive person, so even though I was being only competitive with myself each week, I tried to increase what I was doing. I ended up walking 10 to 15km (six to nine miles) a day," says Vicky.
"I started to post on the app every day, and other people encouraged me. If it hadn't been for those ladies at Her Spirit I don't think I would have done it. Through the whole of lockdown they offered different challenges and things to keep your mind busy."
Both Ben and Vicky have been using relatively inexpensive technology to keep themselves motivated.
But for others, the time and money saved last year – from not going to gyms, not commuting, cancelled holidays, and shut bars and restaurants – has prompted a splurge on expensive internet-connected fitness equipment that enables them to livestream exercise classes and compete with others around the world.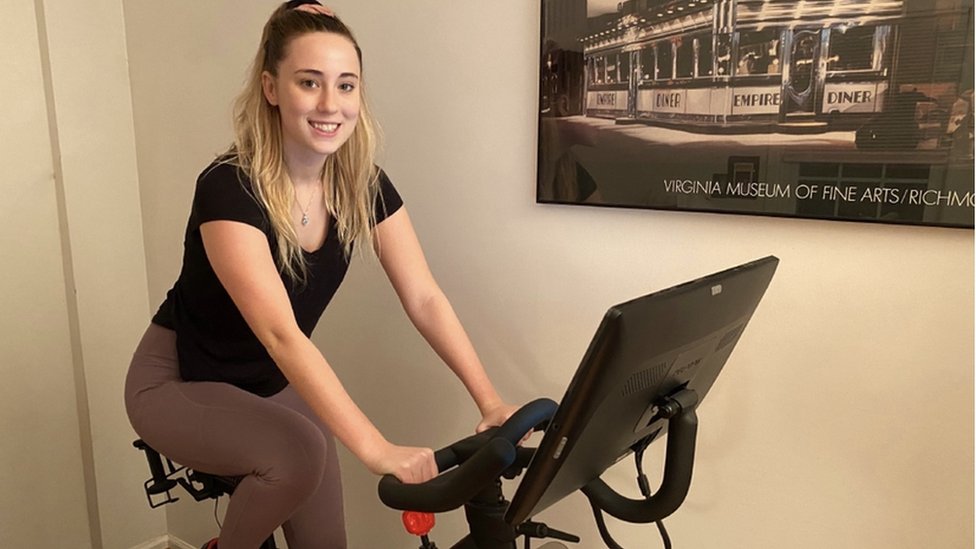 One of the most well-known of these digital platforms is Peloton, which makes interactive exercise bikes. Its annual revenues .css-yidnqd-InlineLink:linkcolor:#3F3F42;.css-yidnqd-InlineLink:visitedcolor:#696969;.css-yidnqd-InlineLink:link,.css-yidnqd-InlineLink:visitedfont-weight:bolder;border-bottom:1px solid #BABABA;-webkit-text-decoration:none;text-decoration:none;.css-yidnqd-InlineLink:link:hover,.css-yidnqd-InlineLink:visited:hover,.css-yidnqd-InlineLink:link:focus,.css-yidnqd-InlineLink:visited:focusborder-bottom-color:currentcolor;border-bottom-width:2px;color:#B80000;@supports (text-underline-offset:0.25em).css-yidnqd-InlineLink:link,.css-yidnqd-InlineLink:visitedborder-bottom:none;-webkit-text-decoration:underline #BABABA;text-decoration:underline #BABABA;-webkit-text-decoration-thickness:1px;text-decoration-thickness:1px;-webkit-text-decoration-skip-ink:none;text-decoration-skip-ink:none;text-underline-offset:0.25em;.css-yidnqd-InlineLink:link:hover,.css-yidnqd-InlineLink:visited:hover,.css-yidnqd-InlineLink:link:focus,.css-yidnqd-InlineLink:visited:focus-webkit-text-decoration-color:currentcolor;text-decoration-color:currentcolor;-webkit-text-decoration-thickness:2px;text-decoration-thickness:2px;color:#B80000;hit $1.8bn (£1.3bn) in the 12 months to the end of June 2020, double that of the year before. User numbers rose by the same amount to 3.1 million.
Sarah Muse bought herself a Peloton bike after graduating and moving back in with her parents near Washington DC.
"I'm competing against my family members, staying active, and just riding out this pandemic until I can move out of my parents' house," she says.
"Though initially expensive, after I graduated during this pandemic mess, I saved up for a post-graduation trip that never happened. Maybe now my Peloton will get me fit for a future trip I can take!
"My mindset has definitely improved from increased exercise, and I'm happy to see it is positively changing my extended family's lives.
"I am truly not interested in a gym membership, but hopefully, I can join a yoga studio when the world returns to somewhat normal, and it is safer in the US."


New Tech Economy is a series exploring how technological innovation is set to shape the new emerging economic landscape.

But all this change might not necessarily mean a bleak future for the gym industry.
Humphrey Cobbold is the head of UK chain PureGym, where active memberships in December were at 76% of the same time a year earlier.
He says gyms have worked hard to make themselves Covid-secure, and have offered a boost to physical and mental wellbeing during the pandemic.
"Not everyone can afford an exercise bike at home or has a large house or garden," he says. "Many people live in small flats, and in shared accommodation, so gyms are the only place they can satisfactorily work out, especially in the cold and dark winter months."
Mintel leisure analyst Lauren Ryan thinks gyms will be able to grow again, if they can keep up with what consumers want. She says they should consider a hybrid model, and also run paid-for internet classes.
"It would be foolish to think that gyms can just go on the way they were before and not expect a loss of interest," she says.
"They need to start thinking about their brands as not just location-based, but as wellbeing focused, that have locations but can deliver to the comfort of your own home or outdoors. And have something that differentiates them from digital fitness products. I think that's where we will see a lot of innovation."
London-based social media consultant Lisa Williams has been impressed by the way her gym, Frame, adapted.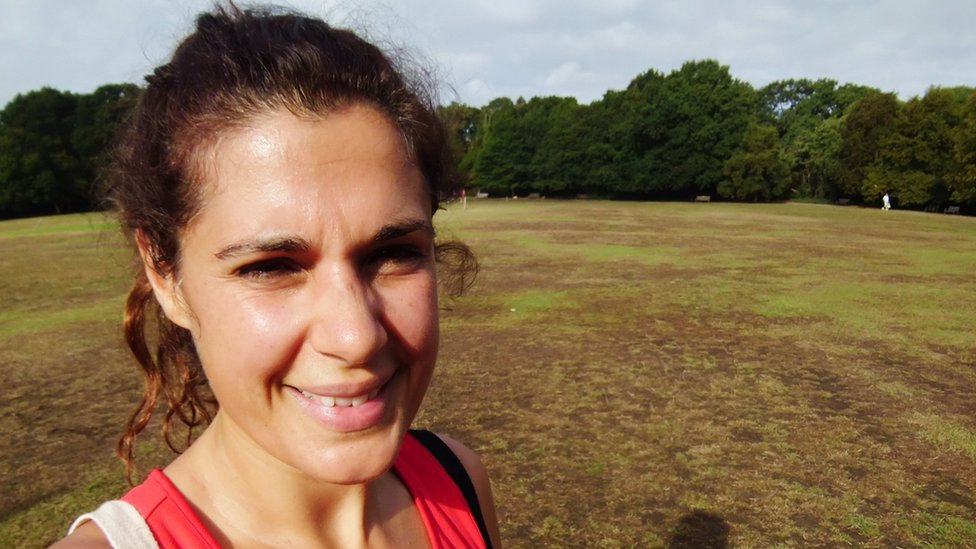 "I had children to look after and work to do, but they offered short online classes in pandemic conditions, things you could do in a flat that were quiet so not to annoy your neighbours.
"They offered classes without equipment, or I could do mine on my kids' trampoline. Their trainers are silly and fun and high energy, which was exactly what you need in the doom and gloom of the pandemic."
However, she is unlikely to ever return to the gym in person.
"I'm definitely not going back to the gym. I'm a busy working mum, and there is always a reason not to exercise. Online workouts are really good for me because I'm time poor."
.css-144ki52-SectionWrappermargin:1.5rem 0;padding-top:1.5rem;
Apple's 'Time To Walk' Reveals Monopoly Power – Forbes
It was harder to start a workout on my Apple Watch this morning. Not much harder, maybe just 5% or so, but harder. And a bit more annoying.
Today Apple launched Time to Walk, a podcast series with famous people about walking. It's included with Apple Fitness+, a subscription service that costs $80/year, and I learned that it launched by not being able to start a walking "workout" the ordinary way on my Apple Watch. Instead of a list of possible workouts in the Apple Watch workout app, there's now a big "Time to Walk" image with musician Shawn Mendes at the top of the list. The Apple Fitness+ video podcast series will include episodes with Golden State Warriors player Draymond Green, country music legend Dolly Parton, and Emmy award-winning actor Uzo Aduba.
Somewhat disconcerting, when you don't expect it.
To select the workout you want, of course, you simply have to scroll past it. As I did again at lunchtime for my strength training workout. And as I'll have to do again this afternoon for another walk. And 10 or 12 more times this week.
Hopefully, if I don't use it, Time to Walk will go away. But I have no idea if it will or won't: there's no option to remove it or delete it.
Big deal? Not really, to be honest.
Unless you're a podcaster doing fitness-oriented episodes. Or a fitness app competitive to Apple's Fitness+. Now you're not only competing with the owner of the platform that you're delivering your services to (which is hard enough) you are also competing with some aspects of that platform owner's service mixed in with potential customers' everyday experience of that service in places most wouldn't expect.
(At least, I didn't.)
I think I have Fitness+ for three months free due to purchasing a new Apple Watch. Or I'm on a free one-month trial. Or maybe I bought it. I honestly don't really remember: I must have hit "Yes" somewhere. (That alone, of course, is another competitive challenge for anyone offering a non-Apple fitness subscription, app, or experience on iPhone: the ability for Apple to just start a service on an iPhone as a result of a hardware purchase, or offer it with a single-click assent.)
Apple says that Time to Walk is "an inspiring new audio walking experience on Apple Watch for Fitness+ subscribers, created to encourage users to walk more often and reap the benefits from one of the healthiest activities."
That's great. It really is. I absolutely 100% agree with Apple that walking is therapeutic and healthy. As my mother never fails to remind me, it's "good for your body and good for your soul."
For once, Apple agrees with mom.
"Walking is the most popular physical activity in the world, and one of the healthiest things we can do for our bodies," Jay Blahnik, Apple's senior director of Fitness Technologies, said in a statement. "A walk can often be more than just exercise: It can help clear the mind, solve a problem, or welcome a new perspective."
But I'd much rather experience it intentionally as the result of a choice.
The way to launch a new service like this is simple: a notification on my phone or watch that Apple has a new service, with details about what it does and where it lives, insight into why Apple is sending this to me (example: "you're getting this notification because you have the Apple Fitness+ one month free trial"), and how I can ignore it, opt out, or delete it after trying it.
It should not just show up, unannounced, undeletable, unskippable, on my device.
Small detail? OK: you're not wrong if you think so.
But sometimes the small details are important, especially when you want to maintain a level playing field on your platform, silence the growing monopoly chorus, and simply be user-focused rather than push-all-the-subscriptions focused.
Apple competes with Amazon Halo, Google's Fitbit premium memberships, Peloton, and dozens if not hundreds of other fitness, wellness, and health services. All of them should compete, as much as possible, on a level playing field. That's not always 100% possible, but in an ideal world, an Apple service on an iPhone should be as easy to access and use as an Apple service on an Android.
And vice versa.
Again, not totally realistic for plenty of software, hardware, and ecosystem reasons. But certainly an ideal to aim for.
Apple launches 'Time to Walk' feature for Apple Watch and Fitness+ – MobileSyrup
Apple has revealed a new 'Time to Walk' feature for the Apple Watch and Apple Fitness+ subscribers.
According to the company, Time To Walk offers "an inspiring new audio walking experience on Apple Watch for Fitness+ subscribers" that aims to encourage subscribers to get out and walk more often.
With Time To Walk, notable celebrities like country music star Dolly Parton, NBA player Draymond Green, Canadian musician Shawn Mendes and Emmy Award-winning actor Uzo Aduba, share what Apple calls "life-shaping moments" that were recorded while walking outside or at locations that mean something to them.
New episodes of Time To Walk will appear in Apple's Workout app on the Apple Watch each Monday until the end of April. Episodes will run between 25 and 40 minutes. To use Time to Walk, you need to have AirPods or other Bluetooth headphones paired with an Apple Watch, though a Wi-Fi or cellular connection isn't required as long as you've downloaded the episode ahead of time.
At least at the outset, Time To Walk sounds similar to a standard podcast. That said, the location the recording was made in could potentially make at least some episodes a little more interesting than they may initially sound.
Apple Fitness+ launched back in mid-December for $12.99 per month or $99 a year. Apple is currently offering a 3-month free trial of Fitness+
The fitness service features nine different categories of workouts, including cycling, treadmill, rowing, HIIT, strength, Yoga, Dance, Core and Mindful Cooldown. Each workout includes music and is curated by trainers, similar to competing fitness services from companies like Peleton and Echelon.
Huawei denies reports about possible sale of P and Mate brands – IT World Canada
Huawei is denying reports claiming that it's looking to sell its premium smartphone brands.
Reuters today said that two insiders are claiming that Huawei is in early talks to sell its P and Mate premium smartphone series. Those sources said Huawei has been talking with government-backed Shanghai investment firms from early as September 2020 but has not yet agreed on a deal.
Related:
Huawei sells Honor smartphone brand amid 'tremendous pressure'
The move seemed plausible given that Huawei sold its value-oriented Honor smartphone brand to Shenzhen Zhixin New Information Technology in November 2020. "Huawei said that the sale was made "by Honor's industry to ensure its own survival."
Huawei selling its P and Mate series would essentially signal its exit from the smartphone business. Huawei sold 55.8 million devices worldwide in Q1 2020, outpacing both Samsung and Apple in units shipped. It lost the top spot to Samsung in Q3 2020 amid technology restrictions due to the U.S. entity list.
Huawei told Reuters that it has no plans to sell its premium smartphone brands, calling the reports meritless and unsubstantiated. The company prepared the following statement in response to IT World Canada's request for comment:
"Huawei has learned there are unsubstantiated rumours circulating regarding the possible sale of our flagship smartphone brands. There is no merit to these rumours whatsoever. Huawei has no such plan. We remain fully committed to our smartphone business, and will continue to deliver world-leading products and experiences for consumers around the world."
Would you recommend this article?
Thanks for taking the time to let us know what you think of this article!
We'd love to hear your opinion about this or any other story you read in our publication.
Click this link to send me a note →
Jim Love, Chief Content Officer, IT World Canada
#liker-thanksdisplay:none; padding:12px; background:#D2DDFF; border:1px solid #0010AA;
---
Related Download

Sponsor: LG


LG Business Solutions
New technologies can ease the burden on IT departments while enhancing productivity and satisfaction for the end users they serve.
Learn More