Credit card fees: New rule for merchants comes into effect
Canadian businesses are able to pass on a new credit card surcharge to their customers starting today, although it remains to be seen how many merchants decide to adopt the new fee.
The new rule allows merchants to charge consumers what are known as interchange or swipe fees, or the money credit card companies, banks and payment processors collect from merchants with every transaction.
Fees can range from around one per cent to as much as three per cent for cards.
It comes following a multimillion-dollar class-action settlement involving Visa and Mastercard, which allowed Canadian businesses to claim up to $5,000 in credit card fee rebates.
"This has been a long time coming," Canadian Federation of Independent Business (CFIB) president Dan Kelly told CTV's Your Morning on Thursday.
"Canadians pay among the highest credit card processing fees in the world but most don't even know that they're paying them now. These costs are embedded in the costs of everything that we buy because they're through merchants."
Businesses that want to add a fee for credit cards must display signage, indicating they have a surcharge, and show it explicitly on receipts. The surcharge option will not be available in Quebec due to the province's consumer protection laws.
A report from the CFIB this week found 19 per cent of small businesses are considering the surcharge to offset processing fees, while 26 per cent say they will use it if their competitors or suppliers do.
However, the survey found businesses that often sell to other businesses are most likely to add on the surcharge, while those that serve consumers were less likely to out of fear of losing business.
Forty per cent of small businesses surveyed said they are not sure if they would add the surcharge, while 15 per cent don't intend to.
Kelly and other retail experts say they do not believe many retailers, particularly consumer-facing businesses, will add on the surcharge due to tight competition and a fear of losing customers.
The Liberal government committed in its last two budgets to reduce these fees but is still working on consultations.
Meanwhile, research last year from the Bank of Canada found consumers still pay far more than they get in credit card rewards points because of the fees embedded in retail prices, with low-income consumers paying a disproportionately high net cost.
With files from CTVNews.ca Writer Daniel Otis and The Canadian Press
Theranos exec Sunny Balwani sentenced to 13 years in prison for defrauding patients and investors
The former COO of disgraced blood testing startup Theranos, Ramesh "Sunny" Balwani was sentenced to 155 months, or about 13 years, in prison, and three years of probation. After a three-month trial, Balwani was found guilty on all 12 criminal charges, ranging from defrauding patients and investors to conspiring to commit fraud. Theranos CEO Elizabeth Holmes was convicted on four of these charges and was sentenced to 11.25 years in prison last month.
Despite the disparate outcomes from the two separate juries in two individual trials, Judge Ed Davila calculated Holmes' and Balwani's sentencing ranges to be exactly the same: 135 to 168 months, or 11.25 to 14 years. In both cases, prosecutor Jeff Schenk countered by asking for 15 years.
Balwani's lawyers attempted to argue that he should get a more lenient sentence than Holmes, as he was not CEO.
"He's not Ms. Holmes. He did not pursue fame and fortune," said Balwani's attorney Jeffrey Coopersmith.
Judge Davila even noted that the court saw another side of Balwani when they were told about his charitable giving, some of which occurred after Theranos. Yet Balwani still received a severe sentence of 13 years.
Holmes and Balwani were supposed to be tried for fraud together, but the former CEO filed for a separate trial, stating that Balwani, who is 20 years her senior, had emotionally and sexually abused her during their long romantic relationship. Though the court was not ruling on those allegations, the judge granted the request.
Throughout the trial, Balwani's lawyers attempted to make the case that even though he was an investor and executive at Theranos, he was not involved in key decision-making. The defense failed to argue for his innocence, though. In one piece of evidence, the jury was presented a text from Balwani to Holmes that read, "I am responsible for everything at Theranos."
Balwani's trial featured the same evidence that indicted Holmes. The prosecution focused on a key piece of evidence relating to Theranos' relationship with Walgreens. The biotech startup's faulty technology made its way into 41 Walgreens stores, but unbeknownst to the pharmacy giant, most of the tests were conducted on third-party equipment. Theranos' own machines couldn't produce accurate test results, so a lot of patients had blood drawn not with a finger prick but intravenously. So, Walgreens basically spent $140 million in its partnership with Theranos, only for the startup to use the same old tech that was already in use.
Despite claims to the contrary, a Walgreens executive testified that he worked closely with Balwani on the deal. The prosecution also displayed evidence of a text from Balwani to Holmes stating that he deliberately didn't tell Walgreens that they were using different machines.
For patients that were unlucky enough to have their blood tested with Theranos' technology, some got wildly inaccurate results that caused significant disruption to their lives. In one case, a mother with a history of miscarriages was wrongly informed that she would have another unsuccessful pregnancy. Another patient, Erin Tompkins, used Theranos for its low costs, got flagged as HIV-positive, and then lived in limbo for three months until she could afford a second blood test. As it turned out, she didn't actually have HIV. Meanwhile, a patient named Mehrl Ellsworth was given a false cancer diagnosis.
Unlike the jury at Holmes' trial, the jury at Balwani's trial held him accountable for defrauding patients, not just investors.
Before the former COO's sentencing hearing, Balwani's lawyers filed 40 objections to the probation office's pre-sentence investigation report, according to tweets from Law 360 reporter Dorothy Atkins, who was present at the hearing. Judge Davila, who also presided over Holmes' trial, said that only four of those objections were substantive.
"Usually sentencing hearings are morbid regardless of the crime — like watching a car crash where you watch families and lives being destroyed in real time," Atkins tweeted from the court room. "This one feels more like an accounting class."
It would certainly not be unprecedented if Balwani decides to appeal this ruling. After Holmes' own sentencing, the former Theranos CEO told a California federal judge that she would appeal her conviction. She then asked to stay out of custody while her appeal is under consideration, also citing that she is currently pregnant with her second child. As it stands, Holmes' surrender date is April 27, while Balwani will report to prison on March 15.
Bank of Canada increases policy interest rate by 50 basis points, continues quantitative tightening

The Bank of Canada today increased its target for the overnight rate to 4¼%, with the Bank Rate at 4½% and the deposit rate at 4¼%. The Bank is also continuing its policy of quantitative tightening.
Inflation around the world remains high and broadly based. Global economic growth is slowing, although it is proving more resilient than was expected at the time of the October Monetary Policy Report (MPR). In the United States, the economy is weakening but consumption continues to be solid and the labour market remains overheated. The gradual easing of global supply bottlenecks continues, although further progress could be disrupted by geopolitical events.
In Canada, GDP growth in the third quarter was stronger than expected, and the economy continued to operate in excess demand. Canada's labour market remains tight, with unemployment near historic lows. While commodity exports have been strong, there is growing evidence that tighter monetary policy is restraining domestic demand: consumption moderated in the third quarter, and housing market activity continues to decline. Overall, the data since the October MPR support the Bank's outlook that growth will essentially stall through the end of this year and the first half of next year.
CPI inflation remained at 6.9% in October, with many of the goods and services Canadians regularly buy showing large price increases. Measures of core inflation remain around 5%. Three-month rates of change in core inflation have come down, an early indicator that price pressures may be losing momentum. However, inflation is still too high and short-term inflation expectations remain elevated. The longer that consumers and businesses expect inflation to be above the target, the greater the risk that elevated inflation becomes entrenched.
Looking ahead, Governing Council will be considering whether the policy interest rate needs to rise further to bring supply and demand back into balance and return inflation to target. Governing Council continues to assess how tighter monetary policy is working to slow demand, how supply challenges are resolving, and how inflation and inflation expectations are responding. Quantitative tightening is complementing increases in the policy rate. We are resolute in our commitment to achieving the 2% inflation target and restoring price stability for Canadians.
Information note
The next scheduled date for announcing the overnight rate target is January 25, 2023. The Bank will publish its next full outlook for the economy and inflation, including risks to the projection, in the MPR at the same time.
U.S. Crude Oil Inventories Continue To Crash, While Products Build – OilPrice.com
By Julianne Geiger – Dec 06, 2022, 4:04 PM CST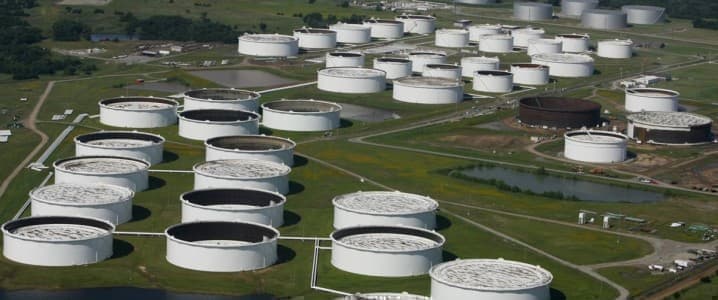 Crude oil inventories dropped for the fourth week in a row this week, by 6.426 million barrels, American Petroleum Institute (API) data showed on Tuesday, after dropping 7.85 million barrels in the week prior. Analysts anticipated a 3.884 million barrel draw.
U.S. crude inventories have grown by just 6 million barrels so far this year, according to API data. Meanwhile, crude stored in the nation's Strategic Petroleum Reserves sunk by nearly 32 times that figure so far this year— by 206 million barrels.
The SPR now contains the least amount of crude oil since February 1984.
The draw in commercial crude oil inventories came as the Department of Energy released 2.1 million barrels from the Strategic Petroleum Reserves in the week ending December 2, leaving the SPR with just 387 million barrels.
In the week prior, the API reported a large draw in crude oil inventories of 7.85 million barrels.
WTI prices fell sharply on Tuesday as the market reacted to the weak G7 price cap on Russian crude and the status quo from the OPEC+ meeting earlier in the week that ended without a production cut as some had feared.
At 3:51 p.m. EST, WTI was trading down $2.50 (-3.25%) on the day at $74.43 per barrel. This is a decrease of roughly $4.50 per barrel from the prior week. Brent crude was trading down $3.04 (-3.69%) on the day at $79.64—a decrease of roughly $5.50 per barrel on the week.
U.S. crude oil production again stayed at 12.1 million bpd for the fourth week in a row for week ending November 25, 400,000 bpd more than the levels seen at the start of the year, and still a 1 million bpd shortfall from the levels seen at the start of the pandemic.
The API reported a build in gasoline inventories this week of 5.93 million barrels for the week ending December 2, on top of the previous week's 2.85-million-barrel build.
Distillate stocks also saw a build this week, of 3.55 million barrels, on top of last week's 4.01-million-barrel increase.
Cushing inventories rose by 30,000 barrels in the week to December 2, compared to last week's reported decrease of 150,000 barrels.
WTI was trading at $74.32 shortly after the data release.
By Julianne Geiger for Oilprice.com
More Top Reads From Oilprice.com: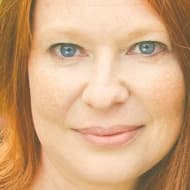 Julianne Geiger
Julianne Geiger is a veteran editor, writer and researcher for Oilprice.com, and a member of the Creative Professionals Networking Group.