Crypto scams: BC residents being targeted on social media – Alaska Highway News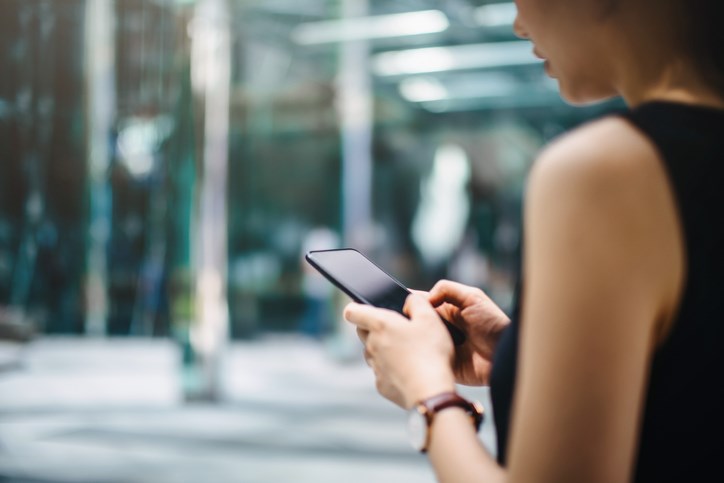 British Columbians should be wary of cyber crooks using social media and online dating sites to lure B.C. residents into crypto-asset scams.
In 2021's first eight months, British Columbians reported $3.5 million in losses from crypto-investment scams — more than triple 2020 losses, the Canadian Anti-Fraud Centre (CAFC) reported.
And, said CAFC, there's been a 5,600% increase in fraud to a total of $28.5 million involving cryptocurrency in Canada since 2015.
On average, only five per cent of fraud victims report such incidents to authorities.
"Fraudsters use social media and dating apps to manipulate people looking to make meaningful connections, exploit their victim's trust, and then defraud them of significant amounts of money," B.C. Securities Commission director of enforcement Doug Muir said.
"Be extremely wary if you are contacted out of the blue or promised high returns that sound too good to be true," Muir said. "Always research the investment and the person selling it before you invest."
The commission, police and the CAFC said fraudsters could run the scams in several ways.
Romance and relationship scams
Scammers may develop online relationships with people and then present an investment opportunity, convincing them to make an initial payment and then continuing to pressure them with sometimes significant losses.
In other cases, crooks will identify a target's friend and pose as that friend to encourage investment in the scam.
And, scammers research potential victims online, including reviewing their social media posts, to create a tailored strategy to maximize the chances of success of stealing from them.
Tech support and crypto scams
Sometimes, a fraudster can convince their target to provide remote access to their computer.
The suspect shows the person a fraudulent crypto-investing website that promises substantial returns. In many cases, people will continue investing until it becomes clear that their funds cannot be withdrawn.
In some cases, fraudsters may claim to use an investor's money to buy digital currencies and then cut off all communication after receiving the funds.
RCMP Supt. Brent Taylor of the federal RCMP Financial Integrity Program in B.C. said growth in the scams is not unnoticed.
"Police enforcement cannot stop this activity without the assistance of the public. Better educating yourself using legitimate sources before investing is key," Taylor said. "Doing your homework can go a long way toward protecting your money and investments."
Derek Manky, chief of security insights and global threat alliance for Fortinet, a California-based company with operations in Burnaby, said the surge in cryptocurrency use corresponds to cyber crooks targeting its use, too.
"These days, almost all ransomware attackers demand payments via some form of cryptocurrency — this also extends to fraudsters and cybercriminals in general, too," Manky said.
He said cryptocurrency scams make it a lot harder to identify who the actual person behind the keyboard is and it doesn't leave easily followed paper trails. "Bad actors are also undoubtedly able to leverage fear, uncertainty and doubt when it comes to cryptocurrency, too. It's such a comparatively new technology that many people still don't fully understand it."
He said such crooks could expand their portfolios to receive funds into their crypto network, including money-laundering networks. "For bad actors, this kind of convenience is a no-brainer," Manky said.
What precautions can I take to protect myself from crypto-asset scams?
Police, the commission and the CAFC suggested precautions people could take. They include:
• Buying crypto-assets through a registered trading platform. Check the Canadian Securities Administrators' National Registration Search to see if an entity is registered with securities regulators;
• Being extremely cautious about unsolicited offers to invest through social media or dating sites;
• Never sending money or investing based solely on the advice of someone they met through social media or a dating site;
• Being skeptical of guaranteed high returns with little or no risk: Generally, the higher the return, the higher the risk;
• Resisting the pressure to buy. Fraudsters can have you signed up before you even know it. If you ever feel you're being rushed, remember, it's OK to say no or ask for more time;
• Ignoring the fear of missing out. Fraudsters are skilled at making it sound like their offer is making others rich while you are not, and;
• Asking questions. Fraudsters work hard to override people's instincts with complex documents and use overcomplicated, inconsistent, jargon-filled explanations. If you can't understand it and can't get your questions answered, walk away.
How do we win the war for media and innovation talent? – European Broadcasting Union
Antonio Arcidiacono, EBU Director of Technology & Innovation
This blog post first appeared as the editorial piece in issue 50 of our tech-i magazine.
To guarantee the future growth of public service media, and prevent the global media companies from using their market power to absorb the limited talent available, we need more than ever to invest in our future. This is about the skilled people whose presence in our organizations is a prerequisite for mobilizing and sustaining innovation.
We need to redouble our efforts to create growth. The defensive stance that is the more typical response to a critical period cannot be what drives our efforts. It is only by offering a growth perspective to the youngest generations that we can gain their belief in what we do and, later, the energy injection that is necessary to take us to a stimulating and sustainable future.
A new generation
We are today engaged in a war for talent; winning that war requires a renewed effort to educate a new generation of young media scientists, engineers, technologists and creators. This generation of digital natives is no longer confined to working in one domain, which in the past would have dictated their academic path. Their common humanist background is founded upon an inherent understanding of the importance of trust, rigour, and excellence, of having an open and curious mind, and the ability to engage in deep analysis.
To build our future and guarantee a continuous and increasing flow of energy, we now require new talent, ideas and initiatives at the edge of innovation. To start with we must target deeper collaboration between EBU Members, our T&I team and leading European universities interested in media innovation and related educational activities, as well as other private institutions interested in joining such an initiative.
More concretely, the idea is to actively foster the creation of new curricula in media innovation, whether as graduate courses or vocational training. In addition to cutting-edge technical training, such courses must stimulate the creativity of younger generations, with additional focus on media literacy to develop fundamental skills in producing and managing media content. As we evolve towards ever more immersive experiences, including the prospect of participating in a virtualized 'metaverse', citizens must be empowered with knowledge that gives them mastery over the media they consume, instead of being dominated by it.
Human skills
The idea of combining the development of creative and technological skills does not necessarily mean that everyone should be able to shine at the same time in technology and artistic creativity. Rather it is about promoting a positive dialogue across the full spectrum of human skills. (I say this as an engineer with a creative spirit: I studied piano for many years without taking the path towards being a professional pianist. This creative endeavour gives me an additional pleasure and insight when listening to any music but also a wider vocabulary when it comes to exchanges with colleagues in the creative sector.)
It has become more important than ever to provide the knowledge and ability to any university student, and in fact any citizen, to use tools that underpin our new ways of working, accelerated by the COVID crisis, as well as to interact in this rapidly changing media world. This imperative will strongly influence how media R&D&I will be structured. We need to proactively help setting the reference strategies and related technologies that will get us there.
This new ability to attract, reach, communicate and debate represents an additional growth opportunity for society, limiting disinformation, improving citizens' education, and giving voice to a larger share of the population. We must take steps now to ensure that our youngest generations will not only help define their own future but also be actively involved in the democratic evolution of society.
In the end, this is a joyful and invigorating challenge: extracting and guiding the energy of new generations to rejuvenate our world and reinvent our future!
P.S. I hope you enjoy the 50th issue of tech-i. Since 2009 it has chronicled a period of profound change in our industry (see pages 10–11). Let's see what we will achieve together in the next ten years, pushing forward our digital transformation!
Media Beat, Dec. 02, 2021 | FYIMusicNews – FYI Music News
Whether or not the deal with Rogers goes through, Canadian telecom provider Shaw Communications is too much of a risk, says John Zechner of J. Zechner Associates, who argues that investors should have some of the telcos in their portfolios, just not Shaw at this point in time.
"When Shaw was trading at $36 [after the merger was announced], the upside was ten percent and the downside if something negative happens with the deal, I thought, would be it'll be back in the low $20s or mid $20s against. So, on a risk/reward basis I thought I'd rather shift to Rogers which if the deal didn't go through, there certainly wasn't the same downside," said Zechner, speaking on BNN Bloomberg on Monday. – Jayson MacLean, CanTech Letter
With Rogers and Shaw together, thousands of new jobs will be created and ties with communities across western Canada will continue to grow stronger. The new company would create more than 3,000 new jobs, growing the combined team to more than 10,000 people strong across Alberta, British Columbia, Saskatchewan and Manitoba.
At the centre of it all, a western head office will remain in Calgary. Rogers will also enhance Shaw's charitable work, including the creation of more youth scholarships. The Shaw Charity Classic will continue for at least the next decade, which has already raised more than $61 million for Alberta kids' charities. – Company website
The recent purchase by Eric Boyko was the biggest purchase of Stingray Group shares made by an insider individual in the last twelve months, according to our records. That implies that an insider found the current price of CA$7.47 per share to be enticing. While their view may have changed since the purchase was made, this does at least suggest they have had confidence in the company's future. We do always like to see insider buying, but it is worth noting if those purchases were made at well below today's share price, as the discount to value may have narrowed with the rising price. The good news for Stingray Group share holders is that insiders were buying at near the current price. – Inside Wall Street
CRA represents 261-member radio stations across metropolitan and regional Australia, including ARN, Southern Cross Austereo, Nova Entertainment, Grant Broadcasters and Nine Entertainment. The authorisation excludes Nine, which previously announced it has reached agreements with Google and Facebook. – Mediaweek
The European Commission plans to introduce rules next year to prevent a few large media groups from acquiring smaller rivals and to thwart government interference, EU industry chief Thierry Breton said on Monday.
The move by the EU executive comes amid curbs on media freedom in Poland, Hungary and Slovenia and worries that the channeling of state advertising to pro-government outlets leads to indirect political influence over the media. – Foo Yun Chee, Reuters
The latest UK radio audience figures from Rajar demonstrated that two-thirds of audiences now listen to radio on digital devices. DAB accounts for 43% of that total, while online and in-app makes up 18%. That means that almost a fifth of all radio listenership occurs on devices such as phones or desktop devices. Those platforms are format agnostic and audiences are just as likely to listen to non-radio audio – if they even make a distinction.
It's an acknowledgement that the audio space is colliding, with the lines between radio content, podcasts, audiobooks and more being erased by user habit. As a result, there is a huge commercial opportunity to reach audiences that consume 'audio' more widely on those devices.
Podcast company Acast saw a 51% increase in listeners across its network in 2020 in addition to a 250% increase in revenue from branded content in 2020. Its UK head of sales Josh Woodhouse believes that is due in large part to an influx of new genres into the podcasting space – which in turn is attracting radio producers to launch commercial podcasts. – Chris Sutcliffe, The Drum
The Independent and Evening Standard newspapers have been accused of greenwashing after they accepted an undisclosed sum of money from Saudi Arabia to publish dozens of positive environmental stories about the country before, during, and after the COP26 UN climate change summit in Glasgow.
In the days preceding the summit and during its initial days, the Independent published at least 50 stories and videos under a commercial deal with Saudi Arabia, an investigation by Byline Times can reveal. – Byline Times team
Researchers used computer simulations to show just how likely it is that our galaxy is teeming with dead alien civilizations. The study, which was carried out by researchers at the University of Rochester in New York, showed that if just one civilization in the Milky Way were to become extinct every 100 million years, then it's highly likely that 20 million civilizations have come and gone in our galaxy. But, if civilizations are becoming extinct every 10 million years, then it's likely that only one civilization has ever existed in the Milky Way. – Call Me V
Social media giants monetise anger and trolling is the result. A crackdown is welcome – The Guardian