Cyberattack shuts down Canadian government accounts – CNN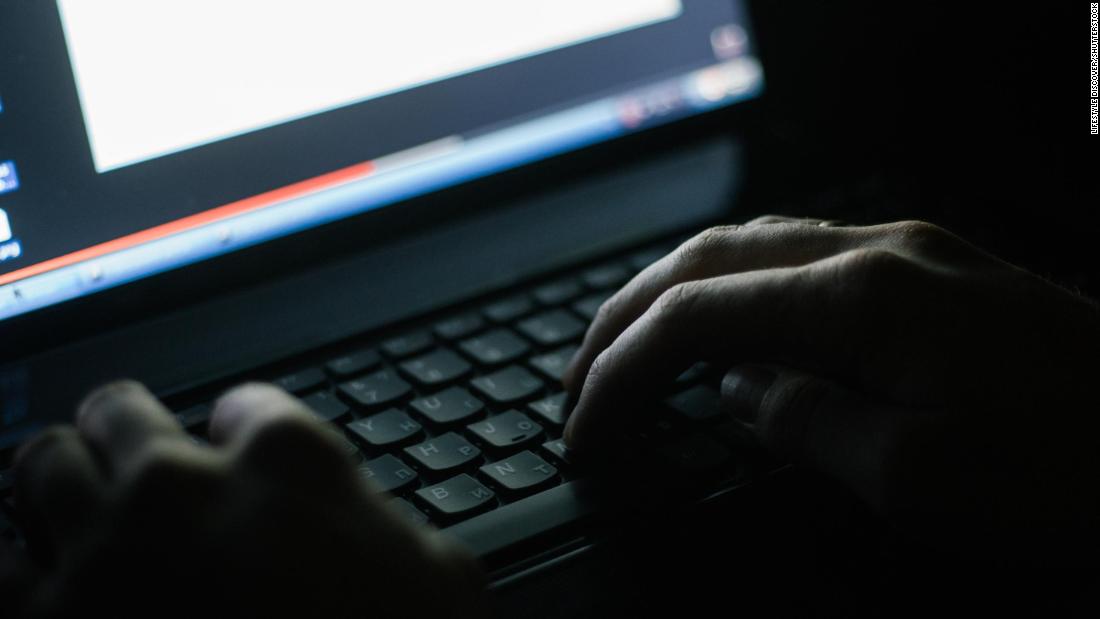 At one point over the weekend, Canadian officials disclosed they detected as many as 300,000 attempted attacks to access accounts on at least 24
government systems
.
"Early on Saturday morning a CRA (Canadian Revenue Agency) portal was
directly targeted
with a large amount of traffic using a botnet to attempt to attack the services through credential stuffing," said Marc Brouillard, acting Chief Information Officer for the government of Canada. "Out of an abundance of caution the CRA portal was shut down to contain the attack and implement measures to protect CRA services."
A "credential stuffing" attack is one in which stolen usernames and passwords are mined to fraudulently access personal accounts.
In total, more than 11,000 out of 12 million personal accounts were compromised, including tax accounts and online portals accessing Covid-19 relief programs. Government officials say they hope to have online services restored by Wednesday.
"The credentials used in the attack came from previous, non-government of Canada data breaches. They were effective because Canadians reused old passwords on government of Canada systems," said Scott Jones, head of Canada's Centre for Cyber Security, adding, "the accounts that used unique, strong passwords remain secure."
Jones noted it is rare for his agency to either confirm or comment on the existence or nature of such a security breach.
Officials stressed that this was what they characterize as a "front door" attack, in which Canadian account holders' usernames and passwords were compromised because they were previously stolen from other non-government accounts.
"This is not an attack where hackers are trying to do [it] through the backdoor. They are going into the system just like normal users, they are applying credentials just like normal users, so it's very hard to detect that pattern from all the good traffic," Brouillard said.
However, officials acknowledged a vulnerability in government security software that has since been detected and repaired.
The RCMP is now investigating and officials said they could not comment on whether the attack originated inside or outside of Canada.
A record number of Canadians were accessing Canadian government online portals in order to apply for and receive government aid during the pandemic.
Another Billion-Dollar Oil Merger Is On The Horizon – OilPrice.com
By Irina Slav – Sep 28, 2020, 9:30 AM CDT
Devon Energy and WPX Energy are discussing a merger to weather the impact of the pandemic on the oil industry, unnamed sources in the know told the Wall Street Journal.
An agreement on a deal could be reached as early as today, with the value of the new entity at some $6 billion based on the two companies' market caps. The merger will be an all-stock deal, the WSJ sources said.
Both companies have suffered hefty losses in their market valuation recently, with Devon's share price shedding 64 percent over the past 12 months and WPX Energy losing 57 percent of its value.
The deal, if it goes through, could be a sign of further consolidation down the road. While big energy players are well placed to withstand any crisis even if they have to slash spending and cut jobs, mid-sized independents are much more vulnerable. This is especially true in the U.S. shale patch, where heavily indebted producers are dealing with the twin pressure of the demand-destructive pandemic and shareholders breathing down their necks for higher returns.
Related: World's No.1 Oil Trader Sees Crude Inventories Shrinking This Year
A wave of mergers and acquisitions is a hallmark of every downturn in the cyclical industries. This time, however, even this wave was uncertain as the pandemic made potential buyers reluctant to risk their money on even otherwise lucrative assets. If oil demand was not coming back to pre-crisis levels, there was no point to build an oil asset portfolio. Yet the news about Devon and WPX suggests there may still be hope for deals in the oil and gas space.
For many companies in the sector, a merger could be the only way to survive as oil prices appear to be stuck at $40 a barrel: lower than the majority of U.S. shale drillers need to break even, let alone turn in a profit.
By Irina Slav for Oilprice.com
More Top Reads From Oilprice.com:
Irina Slav
Irina is a writer for Oilprice.com with over a decade of experience writing on the oil and gas industry.
GTA casinos opening Monday while COVID-19 case numbers rise – 680 News
With new COVID-19 cases still soaring across the province and beyond, some gamblers are getting set to hit the casino floor Monday for the first time in six months.
As of 10 o'clock, most major GTA casinos will be open again, including Casino Woodbine, Great Blue Heron, and Casino Ajax.
There will be screening at the door, sanitizer stations throughout, and just 50 players allowed in at a time.
You also have to book online in advance, and spots are filling up fast.
All possible time slots are full for the next four days at Casino Woodbine.
Table games will be off limits, and play sessions will be capped at two hours.
Ontario reported 491 new cases of COVID-19 on Sunday up against more than 42,000 tests.
That is the highest daily increase reported since early May.
Chinese stocks underpin Asia; markets wary of virus spike, U.S. presidential debate – Reuters
SYDNEY (Reuters) – Chinese stocks drove Asian markets higher on Monday, though sentiment was still cautious ahead of a U.S. Presidential debate and as a spike in new coronavirus cases undermined global economic recovery hopes.
MSCI's broadest index of Asia-Pacific shares outside Japan advanced 0.5% to 550.47, but still within striking distance of a two-month low of 543.66 hit last week.
The index is set to end the month deep in the red after three straight monthly gains as the pandemic continues to wreak economic havoc around the world and raises investor anxiety about sky-high valuations.
Chinese shares opened higher and helped to underpin Asian markets after a tentative start, with the blue-chip CSI 300 index up 0.85%. Shanghai's SSE climbed 0.5%.
Encouragingly, data over the weekend showed profits at China's industrial firms grew for the fourth straight month in August buoyed in part by a rebound in commodities prices and equipment manufacturing.
Elsewhere, Japan's Nikkei was 0.75% higher, partly on a lower yen, while South Korea's KOSPI index gained 1.1%.
Australia's main share index reversed early losses to edge up, led by positive news on the coronavirus front with new infections in the country's second-most populous state of Victoria down sharply and allowing authorities to ease some of the mobility restrictions.
The broad gains in Asia follow a Wall Street rally on Friday though analysts expect the gains to be short-lived as expectations for economic growth start to falter.
Particularly worrying is a resurgence of COVID-19 cases in Europe, dousing earlier hopes that authorities might have started to exert some control on the outbreak and raising further strains on businesses already grappling with losses.
"Clouds have started to gather over the developed world as political uncertainty increases in the U.S. and Europe grapples with a resurgence in COVID-19 cases," Kerry Craig, Global Market Strategist, J.P. Morgan Asset Management.
COVID-19 cases are edging closer to 33 million around the globe with 992,470 reportedly dead with Europe seeing a surge in new infections.
"While governments are loathe to re-introduce nationwide lockdowns, localised and sector based restrictions may last for some time, restraining economic activity," Craig added.
Investor focus will next be on the first debate between U.S. President Donald Trump and rival Joe Biden on Tuesday ahead of the November election.
A strong performance in Tuesday's debate by Biden, who currently has a modest lead in betting odds and polls, might boost stocks related to global trade and renewable energy, while a perceived victory by Trump could benefit fossil fuel and defense companies.
Market focus will also be on progress on a new fiscal support package in the United States while investors will be closely watching UK-Europe post-Brexit trade talks as they continue this week.
In currencies, the dollar eased from a near a two-week high against the Japanese yen to 105.44.
The euro was last at $1.1628, not far from a two-month trough of $.1611 touched on Friday.
The British pound rose 0.1% to $1.2760.
The risk sensitive Australian dollar was slightly firmer at $0.7052 after falling for six consecutive sessions as odds narrowed over the prospect of further monetary policy easing in the country.
In commodities, oil prices came under pressure as renewed mobility curbs in various countries to contain a resurgence of coronavirus cases cloud the outlook on fuel demand recovery.
U.S. Brent crude slipped 18 cents to $41.74 a barrel while U.S. light crude was down 19 cents at $40.06.
Gold was a shade higher at $1,861.8, still some way off an all-time peak of above $2,000 an ounce touched in August.
Editing by Shri Navaratnam