Cyberpunk 2077 review: So punk it doesn't even work
To be fair, the passion its creators have for cyberpunk fiction is plainly evident.
Though technically based on a tabletop role-playing game, Cyberpunk 2077 draws inspiration from a huge array of works, ranging from films like Blade Runner and Strange Days to the writings of giants of the genre like William Gibson and Neal Stephenson. It examines the effects of technology run rampant on our culture and biology, asks inevitable Ship of Theseus-style questions about identity, invests the whole experience with a rebellious don't-trust-the-suits vibe, and then wraps it all up in neon lights, punk rock styles, and angular brutalist architecture.
Put simply, it feels the way cyberpunk should.
It also spends heavily on story and character development. The hero, a mercenary named V whose appearance can be customized all the way down to specific genitalia details (I do not kid), has to deal with some mind-bending personal problems — not least of which is a weird sort of cyber-schizophrenia the cure to which may involve death — and we're provided a good look into her psychology in the process. Her journey through the dark, dystopian streets of Night City, from up and coming merc to potential force for change, is well worth observing.
Even more interesting are many of the characters she meets, ranging from a barmaid-cum-death racer and a prostitute whose "doll" implants make her an irresistible plaything for clients, to a disillusioned corporate bodyguard and a "ripperdoc" with big muscles and a heart of gold. With the help of some sharp writing and meticulous motion capturing, these characters feel real. We want to get to know them, and we appreciate their friendship.
Source:- Financial Post
iPhone 13 could feature next-gen vapor chamber cooling technology – Techradar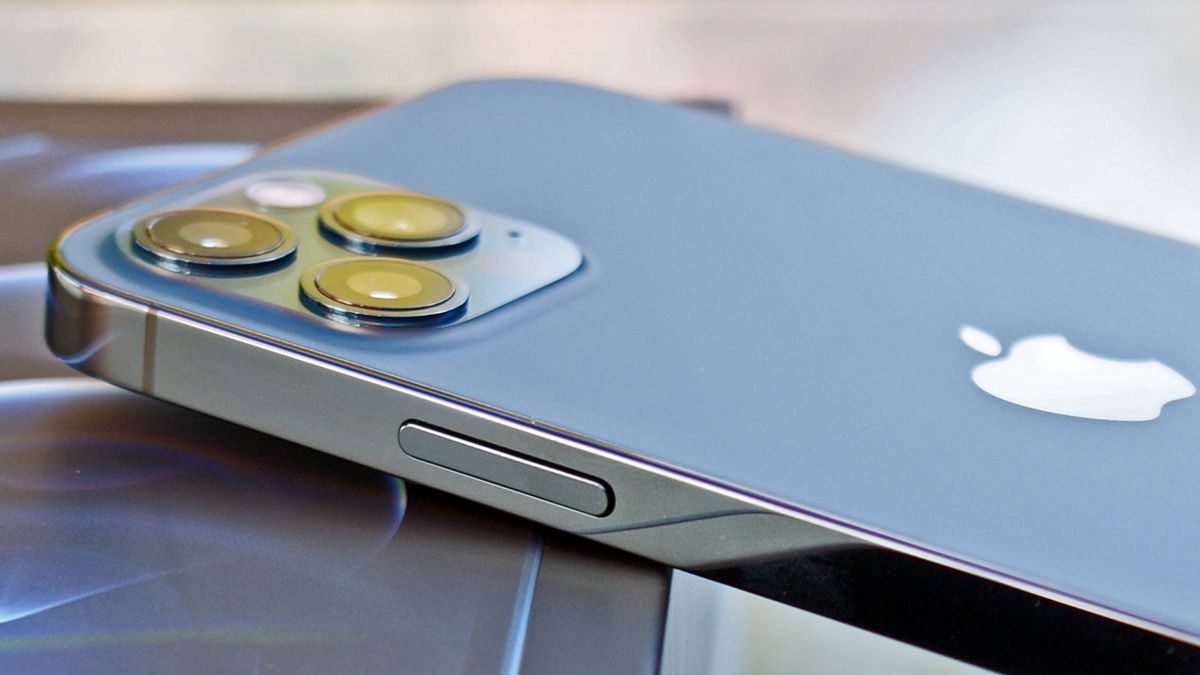 We've already heard a few rumors about what could be in store for the iPhone 13 later this year, and there's now a new piece of next-gen tech that we can add to the list of potential upgrades: vapor chamber cooling.
As per well-known Apple analyst Ming-Chi Kuo, via AppleInsider, Apple is "aggressively testing" the technology to include it in future iPhones – though as yet it's not clear whether or not it'll be ready in time for the 2021 handsets.
The cooling system is essentially a miniaturized version of those seen on high-end gaming rigs. Water or another kind of liquid is evaporated by the heat coming from key internal components, with the thermal energy then spread out through the whole of the casing.
The improved cooling means less risk of overheating, and potentially faster speeds for driving apps and graphics on screen. According to Kuo, Apple has been working on the tech for some time, though it hasn't yet been deemed to be of a high enough standard to include in the company's smartphones.
Keeping cool
Vapor chambers on smartphones aren't actually new – Huawei included one in the Mate 20 X, for example, and we know that Microsoft has been exploring the concept as a potential option for keeping its mobile devices running cooler.
Especially under extended periods of high stress – so in games and other demanding apps – CPUs and GPUs will sometimes have to throttle themselves in order to keep the components from overheating and causing a system crash.
More advanced cooling would help solve that problem, keeping the iPhone cool to the touch no matter how it was being used. With no official word from Apple though, we may have to wait until September to see if it gets included in the iPhone 13.
Other changes being tipped to arrive with the iPhone 13 include the introduction of an in-screen fingerprint sensor, which would presumably mean Touch ID is coming back too. The same source suggests the Lightning port could be ditched as well.
Hey Apple! Steal this Galaxy Buds Pro feature for AirPods Pro 2 – Tom's Guide
The AirPods Pro 2 are in the works, and while some may be annoyed to hear it's going to arrive as late as Q1 2022, I'm more than happy. That's because I want Apple to take all the time it needs to imitate the best feature in Samsung's newly announced Samsung Galaxy Buds Pro.
Yes, even though I'm rarely swayed by Samsung, even I can admit when the Seoul-based company has beaten Cupertino. And Samsung's Galaxy Buds Pro showing all but guarantees it a slot in our best wireless earbuds rankings.
The Galaxy Buds Pro are smarter than AirPods Pro
While AirPods Pro does have similar features to the Galaxy Buds Pro — active noise cancelling (ANC) and Ambient Sound mode for nearby noise amplification — Samsung's got a new trick that I feel shouldn't be too hard to replicate.
Titled Voice Direct, the Galaxy Buds Pro can dynamically shift volume or enable ambient sound by detecting when you talk. If using ANC, for example, the Buds Pro will switch to the Ambient Sound, because it knows that you're probably talking to someone out loud.
This is a cool feature for me personally because it cuts down on the social abrasion when using wireless earbuds. If I don't preemptively pause or lower the volume, I end up stumbling into a conversation, having to ask the person to repeat what they said.
That naturally leads to me feeling as if I've come off as the self-centered jerk, as I was too siphoned off in my own world and not considerate of those around me.
Why I'm not holding my breath
Annoyingly, such a feature hasn't been heard of in the AirPods Pro 2 rumors we've tracked. Instead, there's chatter of transparency mode being improved to warn wearers of incoming hazards, as well as compatibility with the oft-rumored AirTags.
And I could see a world where Apple doesn't find a way to match Voice Detect. First off, the fine print of Samsung's press release (its estimated battery life is with "default settings with Bixby voice wake-up and Voice Detect turned off,") suggests it may cut down battery life — and that may be too high a cost for Apple.
Also, Samsung could have patented this technology, and be unwilling to license it to Apple (which could also be unwilling to pay for it). And if Apple can't get that technology, I'd love to see the $249 AirPods Pro go down a bit in price, since the Galaxy Buds Pro are $50 cheaper at $199.
Plus, Apple may not see the need for this feature as much as I do. AirPods Pro only need this feature to protect users from switching away, and most iPhone owners will likely still prefer the ease of use of the AirPods, since its made for Apple devices. The Buds Pro are similarly made to work best with Samsung devices. That being said, the Galaxy Buds Pro do use Bluetooth, which works with iPhones, and it's worth testing out.
If Apple wants to continue to be seen as the king of this segment, it can't overlook Voice Detect. It's a feature that makes social interaction with truly wireless headphones frictionless.
Apple extends 13-inch MacBook Pro service program to fix 'stage light' issue – AppleInsider
Apple has updated its repair program for the 2016 13-inch MacBook Pro to fix the so-called "stage light" problem, increasing the eligibility from four years to five years after the first retail sale of the unit.
Apple launched its 13-inch MacBook Pro Display Backlight Service Program in May 2019, enabling a small number of 2016 13-inch MacBook Pro users to fix an issue with the backlight of their devices. For some units, the backlight can exhibit a stage light-style effect, which the program offers to fix.
The problem of bright and dark spots at the bottom of the screen was found to be due to Apple using fragile flex cablesinstead of wire cables, as used in earlier models, which wear down over time. This can cause parts of the backlight to stop showing, or break the backlight completely.
The issue only affected a "very small percentage" of 2016 13-inch MacBook Pro units sold between October 2016 and February 2018, and not other models. Affected Macs are repaired by Apple or an Apple Authorized Service Provider free of charge, though if there are other detected faults that have to be repaired, the extra fixes are chargeable.
Previously, Apple defined the program as being eligible for "four years after the first retail sale of the unit." In an update to the program page on January 15 spotted by MacRumors, Apple has changed the language to extend the period.
The new terms state eligible models can be repaired up to "five years after the first retail sale of the unit or 3 years from the start date of this program, whichever is longer." As the program commenced on May 21, 2019, this means the affected MacBook units are eligible for the program until May 20, 2022, or at latest, February 2023.