Czech republic starts rollout of coronavirus vaccine – SaltWire Network
PRAGUE (Reuters) -Czech Prime Minister Andrej Babis became the first person in the country to be given a vaccine against the new coronavirus on Sunday, as European Union member states begin a pushback against the pandemic which is surging across the continent.
Hungary and Slovakia stole a march on their fellow EU nations as they began vaccinating people against COVID-19 on Saturday. Germany officially launches its inoculation campaign on Sunday, along with coutries such as France and Italy.
Babis received the Pfizer-BioNTech vaccine at the Central Military Hospital in Prague, just before other hospitals in the capital and second-largest city Brno started to distribute the 9,750 doses the country has received so far.
"The vaccine which arrived from the European Union yesterday, that is a hope, a hope that we will return to a normal life," Babis said before receiving the jab.
He said that the country has ordered 15.9 million vaccines in total, more than half of which will be the Pfizer/BioNTech jab, which should cover nearly 9 million people in the country of 10.7 million.
Emilie Repikova, 95, a World War Two veteran, was also one of the first to be vaccinated, shortly after Babis.
The country closed non-essential shops, services and ski lifts and enforced a stricter curfew from Sunday as it seeks to curb another rise in COVID-19 infections and hospitalisations.
As of Sunday morning, Czechs had reported 670,599 cases in total, 93,714 of them currently active, 4,226 hospitalised with the illness, and 11,044 have died.
(Reporting by Robert Muller; Editing by Kirsten Donovan)
COVID-19 vaccine rollout: Why a mask and social distancing are still needed, even if you get the shot – The Conversation CA
It was a long struggle to adopt a new normal of wearing face masks, maintaining physical distance, handwashing and on-and-off lockdowns. Then, with the approval of two vaccines, came the expectation that the world will soon be cured of COVID-19, and that we all will resume our old normal life. But — not so fast. We must hold on to our new normal for a bit longer.
Pfizer/BioNTech and Moderna each announced in November 2020 that their mRNA-based vaccines have close to a 95 per cent efficacy rate (the efficiency with which the vaccines prevent a severe illness from COVID-19). These first vaccines were developed in record time, and also mark the first time mRNA (messenger ribonucleic acid) is being used for vaccination purposes.
However, a number of factors, such as those related to the nature of these two vaccines, our compliance with the non-pharmaceutical preventive measures (face masks, physical distancing, handwashing, isolation and quarantine) and the enormous task of vaccinating a large portion of the population, challenge our expectations of a quick end to this pandemic.
Rollout challenges
For vaccination to work and achieve herd immunity — the point at which it becomes impossible for the virus to find susceptible hosts to sustain its transmission — more than 70 per cent of the population has to be vaccinated. Dr. Anthony Fauci recently put the vaccination rate to a necessary level of 85 per cent and above!
Both vaccines face several challenges that hamper a quick vaccine rollout here in Canada and around the world, including:
The capacity of each pharmaceutical company to produce the number of vaccine doses needed to reach 70 per cent of the population; and
The logistics of distributing the vaccines and administering the vaccine shots far and wide.
In addition, both Pfizer/BioNTech and Moderna vaccines require a two-dose regimen to reach the reported efficacy rate, adding to the total number of doses needed to reach herd immunity. Hence, the demand for these vaccines is bound to stress the resources and the industrial capacities of both companies.
Indeed, Pfizer early on reported challenges in meeting the production of the ordered vaccine doses, and Moderna has no record of drug production in the past, although it is working with other companies around the world to meet the production demand.
Furthermore, both vaccines require freezing temperatures for storage and distribution, making their speedy and wide distribution a challenge. These conditions are more critical in the case of the Pfizer/BioNTech vaccine; its requirement of the ultra-freezing temperature to maintain its stability makes the distribution to remote areas almost impossible. The special delivery conditions for the mRNA vaccines make the administration of the shots a nightmare in terms of the need for a large number of specialized vaccination stations and personnel.
These challenges have contributed to the low daily rate of 10 vaccination shots per 100,000 population per day in Canada in December. We need about 88,000 shots per day for the rest of 2021 to vaccinate as much as 85 per cent of the Canadian population (with a single shot). The current distribution and vaccination rates in Canada are bound to leave many high-risk population groups vulnerable to COVID-19. Hence, abiding to the current preventive measures remains paramount.
Transmission, immunity and the unvaccinated
As we celebrate the arrival of these two novel vaccines, other factors that are worth mentioning may hamper the return to our old normal life.
First, at this time, we do not have evidence that the mRNA vaccines limit the transmission of the virus.
Second, we do not know how long one remains immune to COVID-19 after being vaccinated.
Third, the population aged 16 and younger is left out of the current vaccination program due to a lack of data on safety and impact. Yet those aged 19 and younger now account for around 16 per cent of COVID-19 cases in Canada.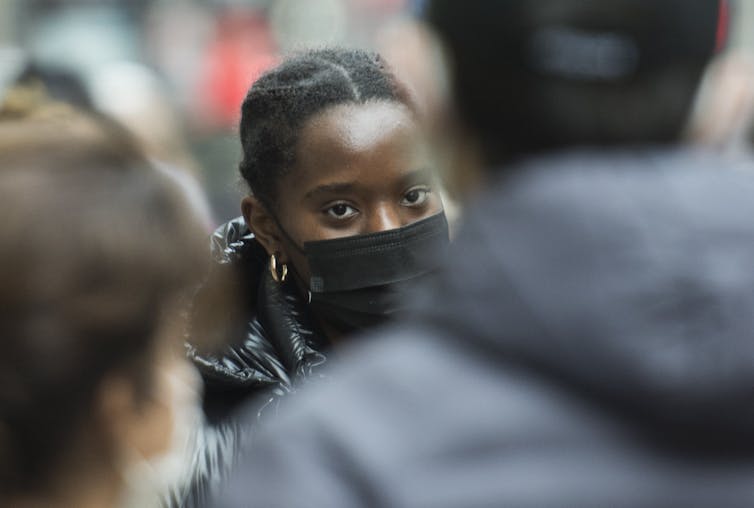 On the other hand, there is a real risk that with the current vaccine rollout there will be an increase in transmission contacts due to the perception of vaccine-acquired immunity and the notion that vaccination will prevent transmission. Continued compliance with the non-pharmaceutical preventive measures is essential, especially when many are experiencing COVID-19 fatigue and most people have gotten used to the idea that other diseases can be stopped with a single pill or shot.
Indeed, the continuous spread of COVID-19 in Canada shows that many do not comply with the preventive measures and lockdown guidelines. The percentage of people who test positive for COVID-19, called the positivity rate, is now at 4.3 per cent.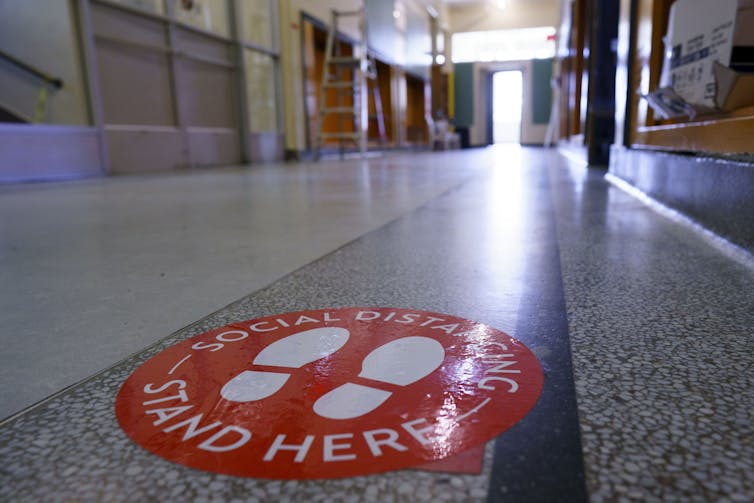 A recent mathematical model evaluated the impact of vaccine efficacy and coverage in preventing future COVID-19 outbreaks. It predicts a possible increased risk of outbreaks during the vaccination of the population. This preliminary study, called a preprint, has yet to be "peer reviewed," formally vetted by other scientists.
The predicted risk was based on the assumption that a person who believed they were immune might increase their potential transmission contacts through increased social and economic activities, as well as through lack of compliance with pharmaceutical preventive measures such as masks and social distancing.
The study showed that the risk of outbreaks depends on the efficacy rate and coverage of the vaccines, and the compliance with the non-pharmaceutical prevention measures. It predicts an increase in the size of the outbreak when vaccination coverage is high, the vaccine efficacy is low and the compliance with masks, social distancing and other non-pharmaceutical prevention measures is low.
Canada and many other countries are contemplating a single dose vaccination regimen to reach as many people as quickly as they can with the doses that they have in hand. However, the single dose mRNA vaccine efficacy rate is much lower than two doses: about 50 per cent to 70 per cent.
Under these high coverage/low vaccine efficacy conditions, continued public education about the potential risks of not complying with non-pharmaceutical preventive measures, in the midst of a pandemic and a challenging en masse vaccine rollout, is crucial to keep the COVID-19 spread under control.
Is there an end?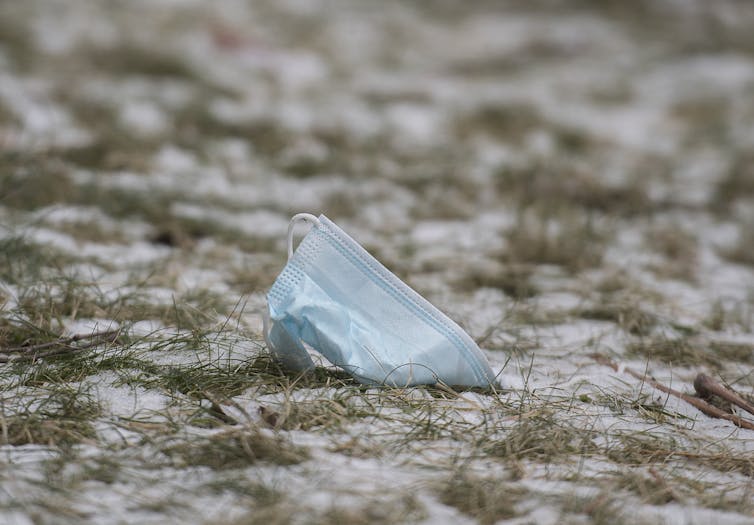 The approval of the two mRNA vaccines and the start of vaccination of high-risk population groups in Canada certainly has made the light at the end of the tunnel seem brighter. However, until most of the population gets vaccinated with vaccines of high efficacy, compliance with the non-pharmaceutical prevention measures remains critical to curb the spread of COVID-19 and save lives. We must be patient with the vaccine's effect on herd immunity and persist with preventive practices even when the current lockdowns end and our economy reopens.
Quebec to wait up to 90 days to give second dose of COVID-19 vaccine – Yahoo News Canada
The Canadian Press
WASHINGTON — House Speaker Nancy Pelosi has tapped nine of her most trusted allies in the House to argue the case for President Donald Trump's impeachment. The Democrats, all of whom are lawyers and many of whom have deep experience investigating the president, face the arduous task of convincing skeptical Senate Republicans to convict Trump. A single article of impeachment — for "incitement of insurrection" — was approved by the House on Wednesday, one week after a violent mob of Trump supporters invaded the Capitol. At the time, lawmakers were counting the votes that cemented Trump's election defeat. As members of the House who were in the Capitol when it was attacked — several hiding under seats as rioters beat on the doors of the chamber — the Democrats are also witnesses to what they charge is a crime. So are the Senate jurors. "This is a case where the jurors were also victims, and so whether it was those who voted in the House last night or those in the Senate who will have to weigh in on this, you don't have to tell anyone who was in the building twice what it was like to be terrorized," said California Rep. Eric Swalwell, one of the managers. It is unclear when the trial will start. Pelosi hasn't yet said when she will send the article of impeachment to the Senate. It could be as soon as next week, on President-elect Joe Biden's first day in office. The managers plan to argue at trial that Trump incited the riot, delaying the congressional certification of the electoral vote count by inciting an angry mob to harm members of Congress. Some of the rioters were recorded saying they wanted to find Pelosi and Vice-President Mike Pence, who presided over the count. Others had zip ties that could be used as handcuffs hanging on their clothes. "The American people witnessed that," said Rep. Madeleine Dean, D-Pa., one of the managers. "That amounts to high crimes and misdemeanours." None of the impeachment managers argued the case in Trump's first impeachment trial last year, when the Senate acquitted the president on charges of abuse of power and obstruction of justice. The House impeached Trump in 2019 after he pressured Ukraine's president to investigate Biden's family while withholding military aid to the country. Colorado Rep. Diana DeGette, another manager, says the nine prosecutors plan to present a serious case and "finish the job" that the House started. A look at Pelosi's prosecution team in Trump's historic second impeachment: REP. JAMIE RASKIN, MARYLAND Pelosi appointed Raskin, a former constitutional law professor and prominent member of the House Judiciary Committee, as lead manager. In a week of dramatic events and stories, Raskin's stands out: The day before the Capitol riots, Raskin buried his 25-year-old son, Tommy, after he killed himself on New Year's Eve. "You would be hard pressed to find a more beloved figure in the Congress" than Raskin, says House Intelligence Committee Chairman Adam Schiff, who was the lead manager during Trump's first trial. He worked closely with Raskin on that impeachment investigation. "I know that part of what gives him strength to take on this burden that he now carries is knowing that this is something that would be enormously meaningful to his son." REP. DIANA DEGETTE, COLORADO DeGette, who is serving her 13th term representing Denver, is a former civil rights attorney and one of Pelosi's go-to allies. The speaker picked her to preside over the House during the first impeachment vote in 2019. DeGette said Pelosi trusted her to do it because she is "able to to control the passions on the floor." She says she was surprised when Pelosi called to offer her the prosecutorial position but quickly accepted. "The monstrosity of this offence is not lost on anybody," she says. REP. DAVID CICILLINE, RHODE ISLAND Cicilline, the former mayor of Providence and public defender, is in his sixth term in Congress and is a senior member of the Judiciary panel. He was heavily involved in Trump's first impeachment and was one of three original authors of the article that the House approved on Wednesday. He and California Rep. Ted Lieu began writing the article together, in hiding, as the rioters were still ransacking the Capitol. He tweeted out a draft the next morning, writing that "I have prepared to remove the President from office following yesterday's attack on the U.S. Capitol." REP. JOAQUIN CASTRO, TEXAS Castro is a member of the House Intelligence and Foreign Affairs panels, where he has been an outspoken critic of Trump's handling of Russia. He was a litigator in private practice before he was elected to the Texas legislature and came to Congress, where he is in his fifth term. Castro's twin brother, Julian Castro, is the former mayor of San Antonio and served as former President Barack Obama's secretary of housing and urban development. Julian Castro ran in the Democratic primary for president last year. REP. ERIC SWALWELL, CALIFORNIA Swalwell also serves on the Intelligence and Judiciary panels and was deeply involved in congressional probes of Trump's Russian ties. A former prosecutor, he briefly ran for president in 2019. "The case that I think resonates the most with the American people and hopefully the Senate is that our American president incited our fellow citizens to attack our Capitol on a day where we were counting electoral votes, and that this was not a spontaneous call to action by the president at the rally," Swalwell said. REP. TED LIEU, CALIFORNIA Lieu, who authored the article of impeachment with Cicilline and Raskin, is on the Judiciary and Foreign Affairs panels. The Los Angeles-area lawmaker is a former active-duty officer in the U.S. Air Force and military prosecutor. "We cannot begin to heal the soul of this country without first delivering swift justice to all its enemies — foreign and domestic," he said. DEL. STACEY PLASKETT, U.S. VIRGIN ISLANDS Because she represents a U.S. territory, not a state, Plaskett does not have voting rights and was not able to cast a vote for impeachment. But she will bring her legal experience as a former district attorney in New York and senior counsel at the Justice Department — and as one of Raskin's former law students. "As an African American, as a woman, seeing individuals storming our most sacred place of democracy, wearing anti-Semitic, racist, neo-Nazi, white supremacy logos on their bodies and wreaking the most vile and hateful things left not just those people of colour who were in the room traumatized, but so many people of colour around this country," she said Friday. REP. JOE NEGUSE, COLORADO Neguse, in his second term, is a rising star in the Democratic caucus who was elected to Pelosi's leadership team his freshman year in Congress. A former litigator, he sits on the House Judiciary Committee and consulted with Raskin, Cicilline and Lieu as they drafted the article the day of the attack. At 36, he will be the youngest impeachment manager in history, according to his office. "This armed mob did not storm the Capitol on any given day, they did so during the most solemn of proceedings that the United States Congress is engaged in," Neguse said Thursday. "Clearly the attack was done to stop us from finishing our work." REP. MADELEINE DEAN, PENNSYLVANIA Like Neguse, Dean was first elected when Democrats recaptured the House in 2018. She is also a member of the House Judiciary Committee, and is a former lawyer and member of the Pennsylvania House of Representatives. She says she hopes the prosecutors can convince the Senate and the American people "to mark this moment" with a conviction. "I think I bring to it just the simple fact that I'm a citizen, that I'm a mom and I'm a grandma," Dean said. "And I want my children, my grandchildren, to remember what we did here." Mary Clare Jalonick, The Associated Press
Five key takeaways from Canada's latest COVID-19 projections – Virden Empire Advance
OTTAWA — The federal government's latest COVID-19 projections show fast, strong and sustained measures are required to interrupt rapid growth cases and deaths.
Here are five things to know from federal modelling data released Friday:
Rising Deaths
The number of deaths related to COVID-19 is steadily rising, reaching more than 17,500 as of Thursday. The latest data show another 2,000 people could die by Jan. 24 as the seven-day average number of deaths nears levels recorded at the peak of the pandemic's first wave in May.
Rising Cases
Canada could see 10,000 daily infections in a little over a week as outbreaks in Ontario and Quebec drive rapid growth. The data also highlight high numbers in B.C., Alberta, Saskatchewan and Manitoba. The latest seven-day average was 7,900 cases each day across the country.
Rapid Growth
In the longer term, Ottawa says Canada remains on a "rapid growth trajectory." The data show COVID-19 will continue to surge if Canadians maintain the current number of people they're in contact with each day. The pandemic would surge faster if people increase their contacts. Outbreaks are forecast to come under control in most locations if people follow public health rules and limit contacts to essential activities.
Outbreaks in Long-term Care
Infections are escalating among high-risk people aged 80 and older. The data show more outbreaks in long-term care homes and retirement residences now than during the first wave. The federal government says the number of active outbreaks is underestimated due to reduced reporting last month, while a modelling chart shows it's close to 400 countrywide.
Rising Hospitalizations
The number of people in hospital due to COVID-19 has been rising steadily in the five hard-hit provinces. Hospitalizations are highest per capita in Manitoba, followed by Alberta, Saskatchewan, Quebec, Ontario and B.C.
The data came as federal officials revealed deliveries of the Pfizer-BioNTech vaccine have been temporarily reduced due to production delays in Europe.
This report by The Canadian Press was first published Jan. 15, 2021.