David Rosenberg: The U.S. economy is much closer to a bust than a boom — and markets are mispriced – The Kingston Whig-Standard
The equity market may have surged off its March lows, but the actual fundamentals paint a pretty bleak picture
By David Rosenberg and Andrew Hencic
To help alleviate all the confusion over whether the United States economy is actually out of recession and into a full-fledged and reliable recovery, we have constructed a new Boom-Bust index that measures exactly where the economy is operating relative to some semblance of normality.
The index is based on a set of seven economic and financial indicators and is designed to judge whether economic performance is more similar to an average economic boom or an average recession. What it currently shows (with all due deference to the increased risk appetite through the spring and summer courtesy of unprecedented fiscal stimulus and massive market-price distortions by the U.S. Federal Reserve) is that the economy, sad to say, is really not out of its recessionary state; at a minimum, it shows that we have a long way to go to get back to anything that can be remotely called a pre-COVID-19 norm. This, in turn, tells us that if you are prone to being long the pro-cyclical reflation trade that is so contingent on a vaccine, it's best to wait for this to become a trend rather than a trade… or, more than likely, a value trap.
Related
We based our index on something called the "Mahalanobis distance," which was introduced for economic purposes by recent research out of the Massachusetts Institute of Technology (A New Index of the Business Cycle by William Kinlaw, Mark Kritzman and David Turkington). We then deployed seven different macroeconomic and market-price indicators at a monthly frequency: the original four used in the paper (industrial production, the U.S. 10-Year T-Note/Fed funds rate spread, nonfarm employment and the S&P 500) supplemented with initial unemployment claims, single-family housing construction permits and the Conference Board's consumer expectations index.
From a technical perspective, our definitions of "booms" and "busts" are the same as those from the MIT report: a bust is a technical recession as defined by the National Bureau of Economic Research, and a boom is a period where the year-over-year growth rate in industrial production is in the 75th percentile of the past 10 years.
The index is centered around 50, which corresponds to an economy that is neither running "hot" nor "cooling off." A value of less than 50 means that the indicators are showing more features of a recession than a boom period (a value of zero is when the indicators are fully pointing to recession). Values above 50 mean the economy has more in common with solid growth, while a value of 100 would be a consensus that a boom is ongoing.
The index is responsive to the start of recoveries, as it jumps quickly back to values close to 50 at the conclusion of recessions (with the tech wreck and Great Financial Crisis taking slightly longer). However, the six-month trend performs quite well in anticipating recessions (values below 50 have preceded every recession since 1980 with the notable exception of 2015-2016) and with turning points off the lows that signal the resumption of growth.
The current value and six-month trend both sit at zero, firmly planting conditions as of September's data in the Bust category. Going back to the late 1970s, the only other time the six-month average has hit these lows was in the later stages of the Great Financial Crisis. Though, with initial jobless claims still more than 750,000 per week, and nonfarm employment at -6.4% year over year (still worse than any period since the demobilization after the Second World War), this really shouldn't be much of a surprise — the bulls, for some reason, see making up lost ground with unprecedented stimulus as the primary reason for being positioned with a pro-cyclical bias. Meanwhile, the debt overhang that caused the 2009-2019 economic expansion to have been the weakest in the past seven decades has only become worse and represents a massive tax liability and constraint on aggregate demand for the foreseeable future.
The equity market may have surged off its March lows, and credit spreads sharply tightened on both real and pledged Fed intervention, but the actual fundamentals paint a pretty bleak picture. Activity is still severely depressed and with COVID-19 cases reaching another daily record last week, it may be some time before things turn around.
In the face of this uncertainty, a portfolio positioned defensively — including Treasuries, gold and equities that trade with "utility-like" characteristics and have reliable dividend growth characteristics — is a prudent strategy that mitigates downside risks, but has the ability to capture upside potential, as economic growth prospects are very sluggish and inflation risks are still low alongside a massive resource gap in the broad economy.
David Rosenberg is founder of independent research firm Rosenberg Research & Associates Inc. and Andrew Hencic is a senior economist there.You can sign up for a free, one-month trial onhis website.
U.K. Boosts Debt Sale Plan to $648 Billion to Help Economy – Yahoo Canada Finance
The Canadian Press
MADRID — At least eight people died after a migrant boat carrying more than 30 people hit rocks close to a small port on Lanzarote in the Canary Islands, Spanish rescue services said Wednesday.The boat was one of 17 intercepted in the islands' waters in the past 24 hours. About 450 people were rescued in the other boats, but one died later.The Canary Islands emergency service said the Lanzarote boat crashed into pier rocks and overturned in the Orzola area on the north of the island late Tuesday.Video images showed rescue workers and residents pulling young men in T-shirts from the water in the dark and other migrants sitting on the rocks.The emergency services said eight bodies from the boat were found and 28 people rescued. They said search operations were continuing for one person believed missing.In the other incidents, the national rescue service and Civil Guard rescued some 450 people, including women and children, arriving in 16 boats near Gran Canaria island. One person died.Anselmo Pestana, the central government's representative on the islands, said the arrivals "generated difficulties but obviously none more painful than to see bodies, people arriving on our coasts dead."He said that many possibly didn't know how to swim, and thanked residents for helping in the rescue.Officials said the migrants were from northwest African and sub-Saharan countries. Many had set sail from Morocco several days ago.Many of the rescued were taken to the Arguineguín dock on the southwestern coast of Gran Canaria, where nearly 600 people of different origins are being kept, some in tents. Numbers on the dock rose to more than 2,000 recently.Spain has promised to set up more tents to accommodate the people arriving.More than 19,000 people fleeing poverty, violence or other circumstances have arrived in Spain's Canary Islands this year, a 1,000% increase from the same period in 2019. More than 500 have died in the attempt. Around half of the arrivals — and most of the deaths — have been in the past 30 days, a spike that has strained resources on the archipelago.CiaráN Giles, The Associated Press
'It's as if a bomb has gone off in our economy' – Wealth Professional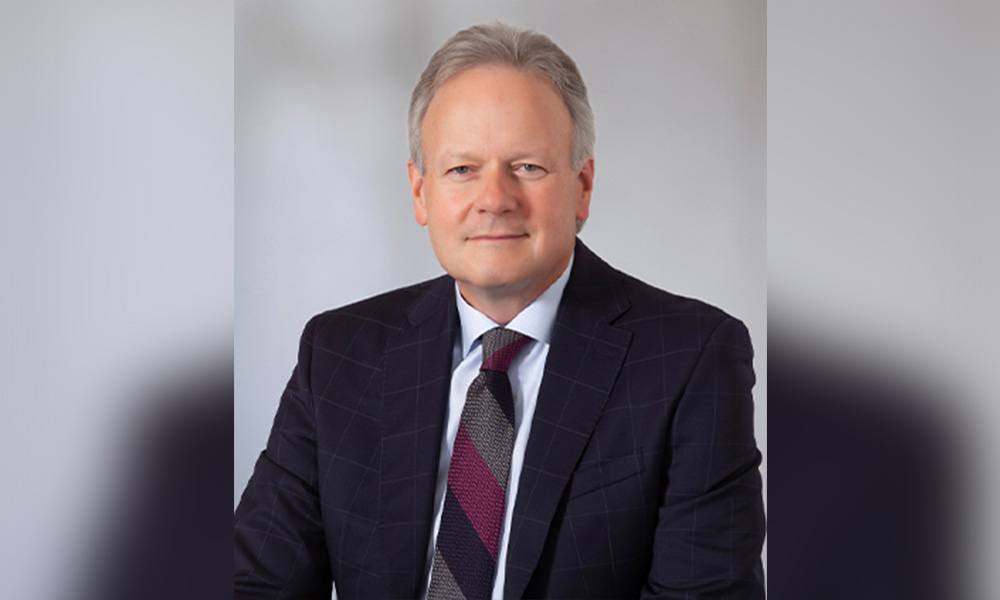 Low interest rates mean government revenues will grow faster than interest payments and help the debt burden. However, Poloz said the way governments spend this money during the fiscal expansion will affect the sustainability of the debt, creating a balancing act between investing in infrastructure and increasing the labour force, and printing money to create inflation.
Poloz said: "We have what looks like an inflationary policy today. But that's only because it must counter a huge deflationary shock. It's as if a bomb has gone off in our economy and a gigantic crater has opened up in front of us. The question is, how do we move forward?
"One way would be to walk down into the crater, cross it and walk up the other side. That's a process that could take years and would amount to what we did during the Great Depression of the 1930s. Now, instead, central banks have filled the crater up with liquidity, meaning we can row our boats to the other side.
"At the moment, it takes an inflationary policy to counteract deflationary forces and the future depends on the balance between the two."
Unsurprisingly, Poloz believes central banks will get this transition right but he warned there are multiple scenarios where things could go wrong. The biggest risk is politics; Governments have an incentive to inflate and, in turn, highly indebted households have an incentive to vote for it. Populism, therefore, carries a risk, especially as it's often driven by widening imbalances in income distribution.
National child-care system would boost women's job numbers and economy, report says – CTV News
OTTAWA —
A new report estimates that hundreds of thousands of women could get back into the labour force if the Liberals follow through on a pledge to create a national child care system.
The paper to be released Wednesday makes the case that federal spending to create a national program would "pay for itself" in the form of extra income tax, extra spending and reduced social costs as more parents entered the workforce.
There is also the potential for tens of thousands of construction jobs as new centres and spaces are built, along with an employment boost in the child-care sector as it expands.
Report author and economist Jim Stanford says the lack of accessible and affordable daycare is a key reason why fewer women in their 30s and 40s are in the workforce than men the same age.
He estimates that between 363,000 and 726,000 women in the "prime parenting age cohort" between 25 and 50 could join the labour force over a 10-year period as a national child-care program is developed.
Among them would be up to 250,000 women moving into full-time jobs.
Stanford's paper builds on previous research into the economic spinoffs of Quebec's publicly funded daycare system, but develops estimates based on how a national system might look.
The Liberals have promised to make a long-term spending commitment to create a national child-care system, seeing it as a key avenue to help women harder hit during the pandemic in what has been dubbed a "she-cession."
"Economists have agreed for years that child care has huge economic benefits, but we just can't seem to get the ball over the line in Canada," says Stanford, director of the Centre for Future Work.
"I finally think the ducks are being lined up here and we can actually make this happen," he adds.
"This really is the moment when we can finally move forward, and it is a moment when Canada's economy needs every job that it can get."
A recent report by RBC economists Dawn Desjardins and Carrie Freestone calculated that 20,600 women fell out of the labour force between February and October even as 68,000 more men joined it.
The situation was most acute for women ages 20 to 24, and 35 to 39; one of the reasons the duo cited for the sharper drop was the pandemic-caused closure of child-care centres.
Child-care centres, which often run on tight margins and rely on steep parental fees, couldn't keep up with costs during spring shutdowns and shed about 35,000 jobs between February and July. Some centres have closed for good.
The worry Stanford notes is that many of the job losses will become permanent and more centres will close without financial assistance from governments.
Scotiabank economists Jean-Francois Perrault and Rebekah Young suggested in September that creating nationally what Quebec has provincially would cost $11.5 billion a year.
Their analysis also suggested federal coffers could reap billions in new tax revenue as women in particular would get into the workforce in greater numbers, offsetting some of the overall cost.
Stanford's estimate is for a boost to government revenues of between $18 billion and $30 billion per year, split between federal and provincial governments.
"This literally is a social program that pays for itself," Stanford says.
"The economic benefits of giving this first-class care to early-age children, and getting their mothers in the labour market working to their full potential, are enormous."
He argues that provinces, mired in a fiscal quagmire worse than the federal government's, shouldn't stand in the way of "reasonable demands" from the federal government to create a national system.
Provinces have responsibility for child-care delivery. Stanford says they cannot afford to look this gift horse of new revenues in the mouth given the federal government would foot most of the bill.
This report by The Canadian Press was first published Nov. 25, 2020.