Deaths rise to 23 as COVID-19 attacks the old and unwell – TheRecord.com
WATERLOO REGION — Four more people have died as COVID-19 targets the elderly, the unwell, and the people who care for them.
Three of the latest deaths revealed Saturday are connected to two facilities for seniors that have been ravaged by the disease in Kitchener: Forest Heights Revera, a long-term care home, and Highview Residences, a retirement home.
There have now been seven deaths at Forest Heights and six deaths at Highview Residences, among 23 deaths in total attributed to the pandemic.
Outbreaks have now been declared over at two homes for long-term care in Kitchener: the Sunnyside facility and the Chartwell Westmount facility. Nobody died at either facility.
However, another seniors' facility has declared an outbreak. The Village of Winston Park retirement home in Kitchener has one infected employee.
There are currently 13 seniors' facilities with active outbreaks in the region.
The latest details on 474 reported COVID-19 cases suggest the disease is unrelenting in targeting the elderly and unwell, amid more hopeful signs for others who are practising physical distancing.
Here are the latest, alarming numbers about the elderly and sick:
• Deaths connected to four elderly care facilities now account for two-thirds of all deaths attributed to the new coronavirus in Waterloo Region.
• For the first time, seniors aged 80 or older account for the largest cohort of infected residents, at 104 people.
• Healthcare workers account for one-third of all reported infections. This reflects higher testing among them and also their vulnerability on the front lines.
• Half of all reported disease transmissions now occur in long-term care or retirement homes.
• Women continue to be infected twice as often as men, consistent with the predominance of women among health care workers and among the elderly.
Here are more hopeful signs about the general community:
• Hospitals are not overburdened. Hospitalizations have declined to 22 infected patients after peaking April 6 at 36. In part this is because some patients who are elderly are not being transferred to hospitals.
• Active COVID-19 cases may be stabilizing, sadly as more people die and happily as more people recover.
• Transmissions within the community, or by close contact, are shrinking as a share of all cases.
A ninth case of COVID-19 has been declared among inmates at the prison for women in Kitchener, Grand Valley Institution. Two guards are also infected.
jouthit@therecord.com
Twitter: @OuthitRecord
Twitter: @OuthitRecord
Russia's Energy Minister Sees Shortage In Oil Market Next Month – OilPrice.com
By Julianne Geiger – Jun 04, 2020, 5:30 PM CDT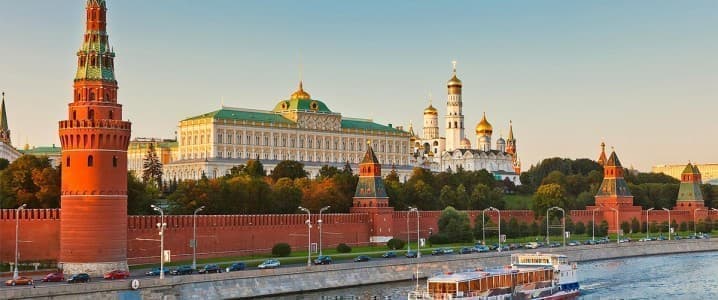 Russia's Energy Minister Alexander Novak is predicting a shortage in the oil market next month, Ifax reported on Thursday.
Novak said that the global oil markets could see a shortfall between three and five million barrels per day in July, depending on the outcome of the OPEC meeting that could be held yet this week.
The meeting that will help shape the future of the oil market over the next few months is proving difficult, however, even though it would appear that Saudi Arabia and Russia have reached an agreement in principle to extend the current level of cuts through the end of July.
The cuts are currently set to ease starting in July.
But negotiations among the cartel members are complex, with Iraq, Angola, Nigeria, and Kazakhstan overproducing—a bone of contention with more fastidious members such as Saudi Arabia.
OPEC+'s compliance reached 89% in May. OPEC's second largest producer, Iraq, reached only 42% compliance, based off of preliminary data. While Saudi Arabia and Russia agreed to extend the cuts at least for another month, they are not interested in doing so unless Iraq and the other overproducers bring their production in line with the given quotas.
OPEC+ quotas call for total cuts of 9.7 million bpd. Oil demand, however, is still off by 21 million bpd as of May, according to Novak. But that's up from 25-28 million bpd off in April.
Novak added that the filling up of oil storage has slowed, and that thanks to the current production cuts and the improving demand figures so far, the market should achieve balance in June, before slipping into a deficit in July.
Based on May's production, OPEC has another 1 million barrels to cut to get into full compliance with the current deal.
By Julianne Geiger for Oilprice.com
More Top Reads From Oilprice.com: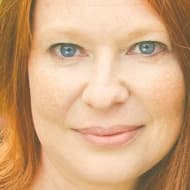 Julianne Geiger
Julianne Geiger is a veteran editor, writer and researcher for Oilprice.com, and a member of the Creative Professionals Networking Group.
CPA Canada hit by cyberattack, affecting data of more than 329000 – CP24 Toronto's Breaking News
The Canadian Press

Published Thursday, June 4, 2020 4:15PM EDT


Last Updated Thursday, June 4, 2020 5:41PM EDT

TORONTO – A cyberattack on the Chartered Professional Accountants of Canada website has affected the personal information of more than 329,000 members and stakeholders, the organization said.
The information includes names, addresses, emails and employer names, but passwords and credit card numbers were protected by encryption, CPA Canada said.
It warned the data could be used in email phishing scams and encouraged those affected to "remain vigilant."
The attack by "unauthorized third parties" occurred between Nov. 30 and May 1, according to an internal investigation carried out with the help of cybersecurity experts.
The organization said it beefed up its security measures and contacted the Canadian Anti-Fraud Centre and privacy authorities after learning of "a possible security incident" the week of April 20.
"Upon discovering this, CPA Canada took immediate steps to secure its systems and conduct a thorough analysis to determine what information may have been involved," the group said in an email.
"There is no evidence that the encryption keys were affected in this incident and we have no reason to believe the encryption was compromised."
The personal information relates mainly to the distribution of CPA Magazine and everyone affected has been notified, the organization said.
Hacks against a wide range of companies since 2018 have included medical test laboratory LifeLabs and credit union Desjardins, which combined saw the theft of the personal information of more than 19 million Canadians.
This report by The Canadian Press was first published June 4, 2020.
Canada's trade deficit doubled to $3.3B in April as COVID-19 walloped imports and exports – CBC.ca
Canada's exports and imports plunged in April on falling oil prices and as the coronavirus pandemic shut down factories and retail stores, Statistics Canada said on Thursday, adding that the reopening of most auto assembly plants may help trade in the coming months.
"We are really getting hammered with respect to cars and crude," said Peter Hall, chief economist at Export Development Canada.
Total exports fell 29.7 per cent to $32.7 billion in April, the lowest level in more than 10 years, and imports declined 25.1 to $35.9 billion, the lowest since February 2011, Statscan said.
The April trade deficit widened to $3.25 billion from a revised $1.53 billion in March, Statscan said, larger than the $2.36 billion forecast by analysts in a Reuters poll.
Exports of energy products fell $3.6 billion, the largest decrease on record, Statscan said. Crude oil exports led the decline, plunging 55.1 per cent.
Meanwhile, exports of passenger cars and light trucks slumped 84.8, while imports plunged 90 per cent.
The slump in auto and energy exports because of shutdowns was also reflected in Canada-U.S. trade data, where total trade fell by $23.4 billion, representing more than 90 per cent of Canada's trade activity decline. The neighbouring countries' automotive and energy sectors are highly integrated.
The coronavirus pandemic has disrupted global supply chains and forced officials in Canada to shutter non-essential businesses and urge people to stay at home. In recent weeks, Canada's 10 provinces have gradually begun to restart their economies.
"While some factories and retailers began to reopen in May, it's likely to take until the June data to see any material signs of rebounding economic activity," said Royce Mendes, a senior economist at CIBC.
"With the focus now shifting to the recovery stage, and with many economies gradually re-opening since May, the worst is hopefully in the rearview mirror," TD Bank economist Omar Abdelrahman said.
The Canadian dollar extended its decline after the release of the data, falling to 73.88 cents US.