Despite social media buzz, Ozempic is not a quick-fix weight loss solution, doctors say
Kerry Toneguzzi has tried everything to lose weight.
From low-calorie and liquid diets to Weight Watchers, nothing worked. In 2007, she had bariatric surgery and lost 100 pounds — only to gain it all back.
When she was diagnosed with diabetes in the fall of 2020, her doctor suggested she try Ozempic — a drug approved in Canada to treat diabetes, with a frequent side effect of weight loss.
"In the beginning, I didn't think it would ever work for me because nothing really had worked for me," Toneguzzi, 55, said.
But it did. The Ottawa-area insurance underwriter lost 115 pounds over about two years. What she finds even more remarkable is that she hasn't gained any of it back.
"For me to maintain my weight for a year, it's a win," she said. "This drug has given me a second chance at life."
Questions are swirling around the use of semaglutide, commonly sold under the brand name Ozempic, for weight loss. CBC's Christine Birak explores the risks and benefits of off-label uses of the drug, which is traditionally used to treat Type 2 diabetes.
Demand has risen steadily
Like Toneguzzi, many Canadian obesity specialists and endocrinologists are welcoming Ozempic as a drug that actually works in treating what they say is a genetic, medical condition.
"We've failed to have success in pharmacotherapy until now," said Dr. Sean Wharton, an internal medicine specialist who runs a weight and diabetes management clinic in Burlington, Ont.
With the advent of Ozempic, people living with obesity finally have a drug that can make a difference and can be an alternative to bariatric surgery, he said.
But Ozempic has gained notoriety in recent months, with celebrities singing the drug's praises and many people posting success stories in weight loss they attribute to the drug.
Demand for Ozempic in Canada has risen steadily over the last year, according to the Neighbourhood Pharmacy Association of Canada, which represents most of the major pharmacy chains in Canada, as well as many community drugstores.
The problem with that, some doctors and pharmacists say, is that Ozempic isn't intended for patients who want to drop a few pounds of "cosmetic weight."  Plus, people who need Ozempic likely need it for life. Studies have shown that once they stop taking it, the weight often comes back.
"[There] should be no question about that. Nobody should think that they're using this for short term and going to stop it," Wharton said.
"This is a forever medication because [obesity is] a genetic disease."
We've been hearing a lot about Ozempic recently. It's a drug to treat diabetes, but it's now becoming popular with celebrities and regular folks wanting to shed a few pounds. Dr. Ali Zentner, a Vancouver-based specialist in internal medicine, diabetes and obesity, shares what you should know about the drug.
A disease, not cosmetic
Ozempic costs between $200 and $300 per month in Canada. Its manufacturer, Novo Nordisk, also got Health Canada approval in 2021 for a drug called Wegovy. Ozempic and Wegovy have the identical active ingredient — semaglutide — but Wegovy is a higher dose to specifically treat obesity.
Health Canada has also approved Wegovy for people who are overweight and also suffering from a serious weight-related condition such as hypertension, diabetes or obstructive sleep apnea.
Semaglutide works by acting like a hormone called glucagon-like peptide-1 (GLP-1), which promotes insulin production and also stimulates part of the brain that controls appetite. Patients take it by injection once a week.
Because Wegovy is not yet available in Canada — and Novo Nordisk has not given a date when it will be — some doctors are prescribing Ozempic at higher doses for their patients suffering from obesity.
Dr. Ehud Ur, an endocrinologist at St. Paul's Hospital and Vancouver General Hospital, said it's important to look at Ozempic and Wegovy as a medical solution to treat a life-threatening medical condition, in conjunction with changes to diet, exercise and sleep habits.
"Most people don't understand that obesity is not a cosmetic problem. It's a significant disease. People with obesity will have a 10, 15, 20-year reduction in their life expectancy because of their weight problems," said Ur.
'Asking for the drug'
But on the front lines of primary care, family doctors have been fielding a growing number of pleas from patients who want an Ozempic prescription, even though they're not suffering from obesity, said Dr. Iris Gorfinkel, a family physician in Toronto.
"People who are coming to me as a family doctor are people who, you know, they're struggling with the belly fat, they're not even diabetic, they're not even pre-diabetic and they're asking for the drug," she said.
Shelita Dattani, vice-president of pharmacy affairs for the Neighbourhood Pharmacy Association of Canada, also practices on a family health team that is dealing with patients looking for Ozempic as a "quick fix" for weight loss.
"I've had people ask me, I've had friends ask me … 'you know, I have a wedding coming up' or 'I need to be in a bikini' or whatever it is," Dattani said.
Gorfinkel and Dattani both say those requests require thoughtful conversations with patients about weight loss and other measures they can take.
"Obesity is a holistic problem. It is a biopsychosocial problem," Gorfinkel said.
Those conversations take a lot longer than just saying yes and writing a prescription, she said. Gorfinkel also worries about potential side effects.
Serious potential side effects
According to Novo Nordisk's Ozempic information website, the most common side effects include nausea, vomiting, diarrhea, constipation and abdominal pain.
Those symptoms go away after a few weeks, said Ur. The website also lists more serious potential side effects including inflammation of the pancreas, gallbladder problems, kidney problems and low blood sugar.
It also notes that studies in rats showed thyroid tumours. Both Ur and Wharton said there's no reason to believe that would happen in humans.
The health risks of living with obesity often outweigh the potential risks of taking the drug, they said.
"It's important to understand who are the appropriate patients to treat because not everyone is a candidate for Ozempic," Ur said.
"The simple point to make is that in any treatment in medicine you're balancing risk against benefit."
LISTEN | Use of Ozempic to treat obesity prompts both excitement and concern:
The Current19:40Use of Ozempic to treat obesity prompts both excitement and concern
The diabetes drug Ozempic has been hailed as an effective treatment for obesity, but there are concerns about whether publicity around the drug fuels harmful ideas around weight loss and diet culture. Matt Galloway talks to Dr. Ali Zentner, an internal medicine, diabetes and obesity specialist with Revolution Medical Clinic in Vancouver; and Eva Pila, an assistant professor and principal investigator at Western University's Body Image and Health Research Lab.
Gorfinkel said she would consider prescribing Ozempic along with lifestyle changes if the patient met the medical criteria for obesity.
But so far, that hasn't happened.
"I have yet to prescribe it to any patients," Gorfinkel said.
"I'm extremely skeptical. I worry tremendously that if I do prescribe it what may happen is that when they come off of it, they may experience significant weight gain."
'Not a miracle'
When asked if Ozempic and Wegovy are meant to be taken for the rest of patients' lives, Novo Nordisk Canada said in an email "just like other chronic diseases, type 2 diabetes and obesity both require long-term management."
"Decisions about the appropriateness and duration of any medication should be made on an individual basis in consultation with a health-care professional," spokeswoman Amy Snow said.
Toneguzzi, who has started a Facebook group in Ottawa for others who are considering Ozempic, has no illusions that the drug is anything short of a lifelong commitment to help maintain her weight.
She also wants to help others be realistic in their expectations, noting that along with taking Ozempic, she worked hard on her weight loss, including a "very regimented" approach to her diet.
"It's not a miracle," she said.
"It wasn't just the medication. I had to change my complete lifestyle."
Myanmar military dissolves Suu Kyi's NLD party: State media – Al Jazeera English
BREAKING,
Party of Myanmar leader Aung San Suu Kyi among 40 political parties dissolved after failing to meet registration deadline, according to state television.
Myanmar's military-controlled election commission has announced that the National League for Democracy Party (NLD) would be dissolved for failing to re-register under a new electoral law, according to state television.
The NLD led by Nobel laureate Aung San Suu Kyi was among 40 political parties dissolved on Tuesday after they failed to meet the ruling military's registration deadline for an election, according to state television.
In a nightly news bulletin, Myawaddy TV announced the NLD among those who had not signed up to the election and were therefore automatically disbanded. The NLD has said it would not contest what it calls an illegitimate election.
The army carried out a coup in February 2021 after the NLD won the November 2020 parliamentary elections and subsequently jailed its leader Suu Kyi.
Suu Kyi, 77, is serving prison sentences totaling 33 years after being convicted in a series of politically tainted prosecutions brought by the military. Her supporters say the charges were contrived to keep her from actively taking part in politics.
The party won a landslide victory in the 2020 general election, but less than three months later, the army kept Suu Kyi and all the elected lawmakers from taking their seats in parliament.
The army said justified the coup saying there was a massive poll fraud, though independent election observers did not find any major irregularities.
Some critics of Senior General Min Aung Hlaing, who led the takeover and is now Myanmar's top leader, believe he acted because the vote thwarted his own political ambitions.
No date has been set for the new polls. They had been expected by the end of July, according to the army's own plans.
But in February, the military announced an unexpected six-month extension of its state of emergency, delaying the possible legal date for holding an election.
It said security could not be assured. The military does not control large swaths of the country, where it faces widespread armed resistance to its rule.
This is a breaking story. More to follow.
Gautam Adani acquires 49% in Quintillion Business Media for Rs 48 crore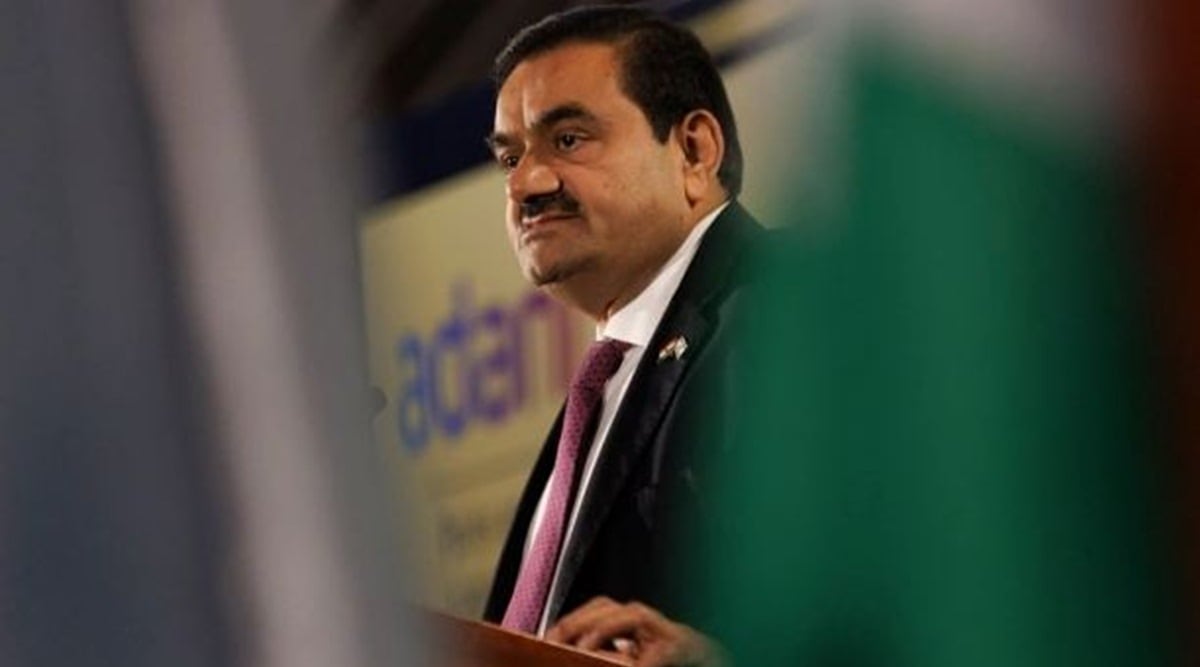 Billionaire Gautam Adani's AMG Media Networks has acquired about a 49 per cent stake in Raghav Bahl-curated digital business news platform Quintillion Business Media Pvt Ltd for about Rs 48 crore.
In a stock exchange filing, Adani Enterprises Ltd said its subsidiary AMG Media Networks Ltd has completed the acquisition which was originally announced in May last year.
The transaction was completed on March 27 for "Rs 47.84 crore", it said.
Quintillion Business Media runs the news platform Bloomberg Quint, now called BQ Prime.
Adani group had set up AMG Media Networks for its foray into businesses of "publishing, advertising, broadcasting, distribution of content over different types of media networks".
In May last year, it had signed a shareholders' agreement with Quintillion Media Ltd (QML) and QBML.
In September 2021, it hired veteran journalist Sanjay Pugalia to lead its media company Adani Media Ventures.
Twitter source code partially leaked online, court filing says
GitHub removed code shared without permission after request by social media giant, court filing says.
Twitter's source code has partially leaked online, according to a legal filing by the social media giant.
Twitter asked GitHub, an online software development platform, to remove the code after it was posted online without permission earlier this month, the legal document filed in the US state of California showed on Sunday.
GitHub complied with Twitter's request to remove the code after the social media company on March 24 issued a subpoena to identify a user known as "FreeSpeechEnthusiast", according to the filing with the US District Court of the Northern District of California. San Francisco-based Twitter noted in the filing that the postings infringe on the platform's intellectual property rights.
The filing was first reported by The New York Times.
The leak of the code is the latest hiccup at the social media giant since its purchase by Elon Musk, whose tenure has been marked by mass layoffs, outages, sweeping changes to content moderation and heated debate about the proper balance between free speech and online safety.
Musk, who bought Twitter for $44bn last October, said recently that Twitter would open the source code used to recommend tweets on March 31. Musk, who also runs Tesla and several other companies, said the platform's algorithm was overly complex and predicted people would find "many silly things" once the code was made public. It is not clear if the leaked source relates to the code used to recommend tweets.
"Providing code transparency will be incredibly embarrassing at first, but it should lead to rapid improvement in recommendation quality," he wrote on Twitter. "Most importantly, we hope to earn your trust."