Dollar finds footing on U.S. economy as euro falters – TheChronicleHerald.ca
By Tom Westbrook
SINGAPORE (Reuters) – The dollar began the week on a firm footing, inching toward a milestone peak against the euro on Monday, as a cautious market mood pushed investors to safety while U.S. economic strength and a rapid vaccine rollout also added to the greenback's shine.
The euro was down 0.1% in the Asia session at $1.1783, not far above last week's four-and-a-half-month trough of $1.1762 and well below its 200-day moving average of about $1.1866.
The common currency is headed for its worst month since mid-2019 as Europe's faltering vaccination programme runs into a wave of new infections, a bearish signal as positioning data shows investors remain heavily long euros.
"The euro has continued to fall … even as long-term U.S. yields have lost some upward momentum," analysts at MUFG Bank said in a note. "It suggests euro weakness was driven more by concerns over the weakening outlook for growth in the eurozone in light of rising COVID cases."
Virus-driven caution also helped the dollar higher against the Australian dollar, New Zealand dollar and sterling and it rose against oil-liked currencies as the re-floating of the ship blocking the Suez Canal pushed crude prices down by about 1.5%.
Concern in equity markets at the widening fallout from a wave of liquidations linked to investment fund Archegos Capital also put investors in a careful mindset.
Only the safe-haven Japanese yen made headway, scraping from a 10-month low it made on Friday to inch about 0.2% higher to 109.43 — though along with the Swiss franc it remains at the bottom of the G10 leaderboard this year.
Over the quarter, the dollar has posted a 0.7% loss on the pound, which has been supported by Britain's speedy vaccination rollout, a 0.8% gain on the Australian dollar and a 2.9% gain against the kiwi, which has been hit by housing market reforms.
The yen, which is sensitive to gaps in returns on U.S. and Japanese government debt has fallen about 5.7%, its worst quarterly performance since late 2016, while the franc is down 5.8% for its worst performance since the third quarter of 2014.
This year's 76-basis-point rise in benchmark 10-year Treasury yields – as the U.S. economy rebounds – has been a large driver, as the better returns offer carry for investors who can borrow the yen and franc very cheaply.
The Aussie was last down 0.3% at $0.7621 on Monday and the New Zealand dollar had dropped 0.3% to $0.6978, while sterling slipped 0.2% to $1.3767.
"The U.S. is also being helped on its own by some pretty good economic data, fantastic rollout of vaccines, good pace of vaccination and (positive) stock markets," said Westpac currency analyst Imre Speizer.
"The domestic economy is doing better than expected and likely to be the case for the next few months, so that might hold the U.S. dollar up and that's what's caused the Aussie, kiwi and emerging-market currencies to pullback in March."
U.S. jobless claims fell to a one-year low last week and President Joe Biden said he would double his vaccination goal, after surpassing 100 million shots 42 days ahead of schedule.
In contrast, European inoculations have been hit by supply problems and safety concerns.
Investors are looking ahead to Purchasing Managers Index figures due midweek and for some details of Biden's infrastructure spending plan. However the main data will be U.S. hiring figures due on Good Friday.
"The distribution of forecasts range from 460,000 to 1 million (jobs), where the whisper number sits at the top end of the range," said Pepperstone's head of research, Chris Weston.
"One million jobs would set the reflation trades alight … and cause a solid sell-off in bond yields taking USD/JPY and USD/CHF higher," he said. "The euro should push through last weeks lows of 1.1761 and towards 1.1690."
(Reporting by Tom Westbrook; Editing by Sam Holmes)
The rapid growth the U.S. economy has seen is about to hit a wall – CNBC
A National Park Service worker replaces a flag at the Washington Monument which reopened today following a six month closure due to COVID-19 safety measures, in Washington U.S., July 14, 2021.
Kevin Lemarque | Reuter
The U.S. economy is expected to post another roaring growth spurt in the second quarter, before a slow and steady dose of reality starts to sink in.
Gross domestic product is projected to accelerate 9.2% for the April-to-June period, according to a FactSet survey. The Commerce Department will release its first estimate for second-quarter GDP on Thursday.
In a pre-pandemic world, that would have put annualized growth at its fastest level since the second quarter of 1983. However, the current circumstances and the outsized policy response they generated make this merely the third straight quarter of GDP that sits well above the post-Great Recession trend.
Things are about to change, however.
The economy is creeping back toward normal, the open checkbook from Congress is about to get tighter, and millions of sidelined American workers will be returning to their jobs. That means a gradual reversion to the mean for an economy more used to growing closer to 2% than the much stronger levels it has turned in during the reopening.
"Growth has peaked, the economy will slow a bit in the second half of this year, then much more noticeably in the first half of 2022 as fiscal support fades," said Mark Zandi, chief economist at Moody's Analytics. "The contours of growth are going to be shaped largely by fiscal policy over the next 18 months. The tailwind just blows less strongly, and may stop altogether by this time next year."
It's been a long road getting here, but the economy has gotten very close to its pre-pandemic self.
In fact, according to a running gauge that Jefferies keeps, overall output is at 98.6% of its "normal" level before Covid-19 turned everything upside down. The firm uses a slew of indicators to measure then versus now, and finds that while some areas such as employment and air travel are lagging, retail and housing have helped push overall activity to just below the 2019 level, at 98.6%.
"When I look holistically at household income dynamics and balance sheets, I see a very, very positive situation, very healthy fundamentals, and it's hard to be pessimistic on the outlook," said Aneta Markowska, chief financial economist at Jefferies.
Indeed, household net worth totaled $136.9 trillion at the end of the first quarter, a 16% increase from its 2019 level, according to the Federal Reserve. At the same time, household debt payments compared with disposable personal income fell to 8.2%, a record low going back to 1980.
But much of that net worth has been driven by increases in financial assets such as stocks, and personal income has swelled due to government stimulus payments that are slowing and eventually will stop.
Demographics holding back growth
Keeping up such a rapid pace of growth will be difficult in an economy that has long been held back by an aging population and lackluster productivity. Those issues will be exacerbated by dwindling policy support as well as an ongoing battle against Covid-19 and its variants, though few economists expect widespread lockdowns and the plunge in activity that happened in early to mid-2020.
"What we see is an economy growing robustly above trend albeit at a slower pace through 2023," said Joseph Brusuelas, chief economist at consulting firm RSM. "Absent any productivity-enhancing policy support, we eventually will move back to trend because there's not much we can do about the demographic headwinds, which will eventually drag growth back to the long-term trend."
But there also are shorter-term headwinds that should temper those gaudy growth numbers.
An aggressive spurt of inflation brought on by supply constraints and huge demand related to the economic reopening will hit output. While many economists, including those at the Federal Reserve, are willing to write off the inflation as temporary with soaring used auto and truck prices contributing a large component, officials including Treasury Secretary Janet Yellen warned that the price increases are likely to continue for at least several months.
Gasoline prices at a Royal Dutch Shell Plc gas station in San Francisco, California, U.S., on Wednesday, July 7, 2021.
David Paul Morris | Bloomberg | Getty Images
Inflation combined with fading fiscal support also then will serve as a growth limit.
"The economy is facing supply constraints with residential investment likely a drag and the change in inventories remaining negative," Bank of America U.S. economist Alexander Lin said in a note. "Looking ahead, this is likely the peak, with growth cooling in the coming quarters."
Capital Economics forecasts a below-consensus 8% GDP figure for the second quarter, then a drop to 3.5% in the following period.
"With surging prices squeezing real incomes we suspect the pace of monthly growth will remain lackluster, setting the stage for a sharp slowdown in consumption and GDP growth in the third quarter," wrote Paul Ashworth, chief North American economist at Capital Economics.
The pandemic is another wild card.
Cases of the delta variant are spiking in a handful of states, and health officials worry that the U.S. could face a surge like the one hitting some European and Asian countries. Few if any economists expect another wave of lockdowns or similar constraints in the U.S., but pressure from abroad could hit domestic growth.
"Export platforms like Vietnam are being locked down now," Brusuelas said. "Vietnam is becoming a more important cog in the global supply chain, so we are watching that closely.
Brusuelas added that the negotiations over the debt ceiling also could shake up things in the U.S. Yellen said Friday that extraordinary measures the U.S. may need to take to continue paying its debts could hit troubles as soon as October.
Become a smarter investor with CNBC Pro.
Get stock picks, analyst calls, exclusive interviews and access to CNBC TV.
Sign up to start a free trial today.
Restarting a sustainable, export-oriented economy – Business in Vancouver
Clean, sustainable products and services will be key to B.C.'s economic recovery | Chung Chow
This column was originally published in BIV Magazine's Trade issue.
As B.C. looks to restart its economy, the demand for our province's clean and sustainable products and services is surging across a variety of sectors, demonstrating the key role that trade will play in our economic recovery.
Exports increased 24% year-to-date for April – that's up $3 billion over the same time last year. It's a big boost for the provincial economy, with a majority of our exports being commodities in great demand. Our stringent environmental standards in wood exports, burgeoning clean tech sector and high standards in labour protections mean that when other markets buy from us, they're also contributing to a cleaner and more socially responsible global economy.
B.C. was committed to international trade long before the pandemic. It creates new opportunities for businesses, and more importantly, it creates good jobs and prosperity for people in B.C. When businesses export, they are more resilient. Access to more markets means they have a more diverse customer base and aren't as impacted by fluctuations in their local economies.
We have a program perfectly designed to help small businesses get their goods and services to new markets. It's called Export Navigator. This program offers businesses free expert guidance on exporting. Businesses get connected with an expert advisor who will help "navigate" them through the export process. It's hugely beneficial, helping businesses reach new customers for the first time and making the process a lot easier along the way.
We continue to support B.C. businesses in other ways as well. For example, we developed a series of grant programs to meet their unique needs, making over half a billion dollars available in direct supports. The Launch Online program helps businesses improve their online presence to attract and keep customers and meet demand as online shopping hit new heights during the pandemic. The Supply Chain and Value-Added Manufacturing grant helps B.C.-based manufacturers in the aerospace, shipbuilding, food processing and forestry sectors recover and grow, supporting them to seek efficiencies to continually keep goods flowing into the marketplace.
From natural resources and agrifoods to manufactured goods and high-tech goods and services, B.C. has a lot to offer to the world. We are a responsible, low-carbon producer of natural resources and manufactured goods, and we are working hard to make sustainability a larger part of B.C.'s brand and our global competitive advantage. Our priority is to help B.C.-based businesses start up, scale up, access global markets and succeed in the highly competitive world marketplace. The more we export, the more new dollars we bring into B.C. and generate revenue that supports government investments in health care, education and critical infrastructure.
We stand behind the high-quality goods that B.C. has to offer to the world. Globally, companies large and small are increasingly applying environmental, social and governance filters to their investment decisions. We are committed to growing our economy in a sustainable way, and are working on a new trade diversification strategy that will provide us with the opportunity to develop an updated, forward-looking and ambitious approach that aligns closely with these principles, while ensuring that our exporting businesses are maximizing the opportunities afforded to them through Canada's existing free trade agreements. Our recently announced Mass Timber Demonstration Program is an example of how we are advancing technologies that can showcase to the world the possibilities of building with a more sustainable and environmentally friendly product from B.C.
The pandemic leaves behind many lessons and creates a once-in-a-generation opportunity for B.C. to redefine itself. We know the pandemic is not impacting everyone equally, with women and visible minorities being disproportionately impacted. This is why we are committed to continuing to grow strong, robust industries that can provide good jobs for all of B.C.'s diverse populations.
Growth in trade will be a big part of our economic recovery, and as we transition through our restart plan, we will continue to engage with businesses, industry and key stakeholders to ensure we're supporting their efforts to expand globally.
Our goal is to diversify our trade sectors to include not just our natural resources, but clean tech, high tech, agritech and advanced manufacturing. We need to support our exporters and encourage new exporters to expand our opportunities in global markets and strengthen our resilience.
We're committed to invest in people and in businesses to restore economic growth and we are confident that the entrepreneurial spirit of B.C.'s business community will rise to the challenge as we work together to build a better future with meaningful jobs and a strong, sustainable economy for all.
Ravi Kahlon is B.C.'s minister of jobs, economic recovery and innovation. George Chow is the province's minister of state for trade.
This column was originally published in the July 2021 issue of BIV Magazine. The digital magazine can be read in full here.
ECB Lifts Restrictions on Bank Dividends as Economy Rebounds – Bloomberg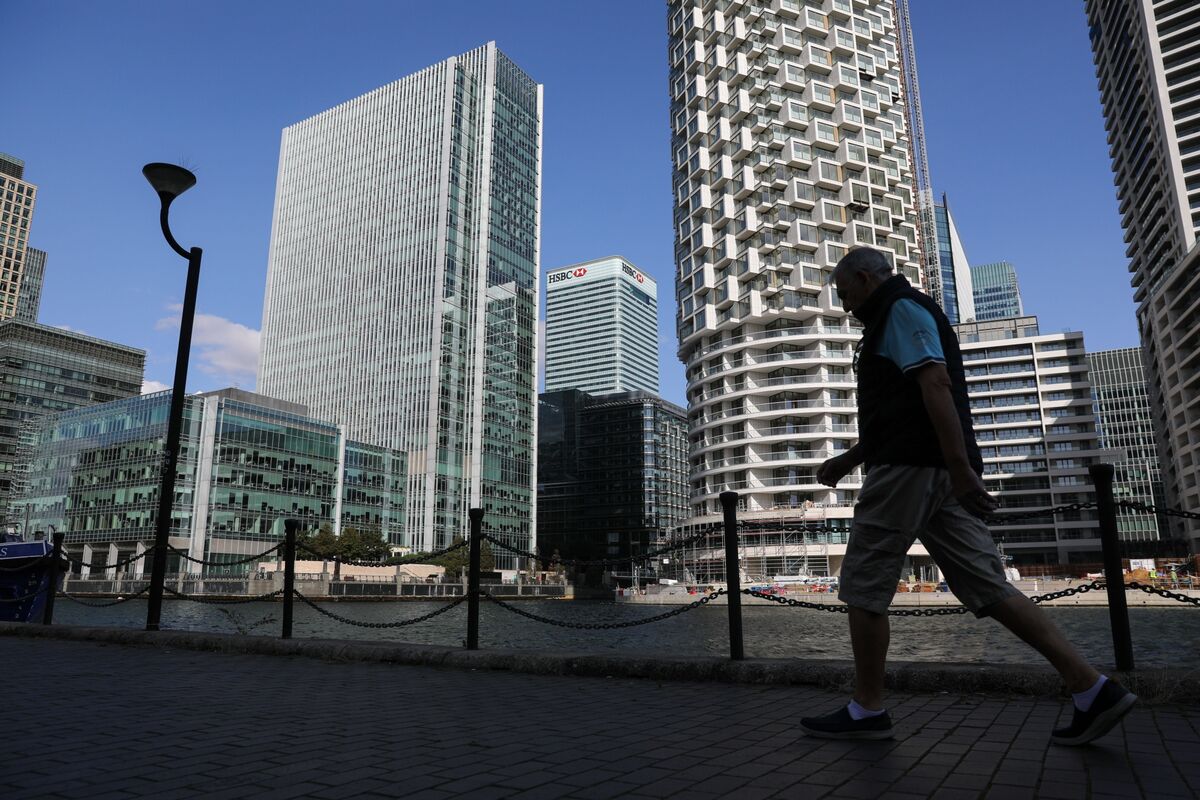 The European Central Bank said it will lift a cap on how much lenders can return to shareholders with dividends and share buybacks, while urging them to remain cautious given uncertainty in the pandemic.
The ECB "decided not to extend beyond September 2021 its recommendation that all banks limit dividends," the central bank said in a statement on Friday. "Instead, supervisors will assess the capital and distribution plans of each bank as part of the regular supervisory process."