Dorel Reaches 'Agreement in Principal' to Go Private Following Cerberus Transaction – Pinkbike.com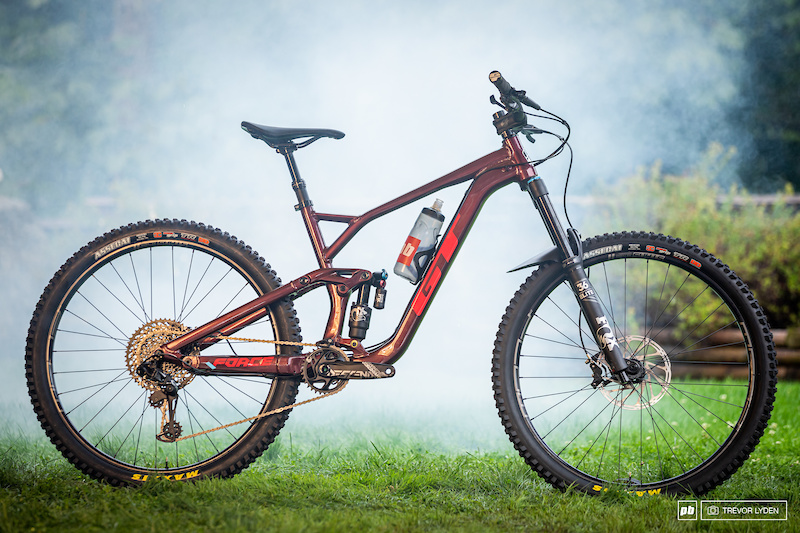 Dorel Sports has reached an agreement in principle to return to being a private business following an agreement with a buyer group led by Cerberus Capital Management and its current 'Family Shareholders' – Martin Schwartz, Jeffrey Schwartz, Alan Schwartz and Jeff Segel.
Dorel Sports, the parent company of GT, Cannondale, Mongoose and more, was founded and went public in 1987 following a merger of Dorel Co. Ltd., a juvenile products company founded by Leo Schwartz in 1962, and Ridgewood Industries, a flat-pack furniture company established by Martin Schwartz, Jeff Segel and Alan Schwartz in 1969.
The Cerberus Capital Group's current investment portfolio includes more than 40 companies around the world across a wide variety of industries. It is apparently in exclusive discussions to purchase all Dorel shares for C$14.50 per share in cash except those held by the founders of the brand. This would leave the Family Shareholders approximately 19.18% of Dorel's outstanding shares on an economic basis and 60.17% on a voting basis.
In a letter seen by Bicycle Retailer and Industry News that was sent to Dorel customers, Martin Schwarz explains that, "As a private company our shares will no longer be publicly traded on the stock exchange. We will have the liberty to pursue new opportunities faster, free from constant market scrutiny," with the "increased flexibility afforded to a private enterprise". The letter goes on to reassure recipients that the aim of the transaction is to grow Dorel with increased access to capital and that there are no financial concerns for the business.
Dorel began its search for a partner for potential privatization in December 2019. 25 potential partners were considered and on September 4, 2020 the Family Shareholders granted exclusivity to Cerberus to complete due diligence and negotiate terms for the proposed privatization.
The non-binding proposal is subject to Dorel and the Buyer Group entering into a definitive agreement, which will require shareholder, regulatory and court approvals, including approval by a majority of votes cast by Dorel's minority shareholders. More information can be found in Dorel's press release, here.
Oil could close at highest price since March after OPEC+ news – Al Jazeera English
OPEC and Russia agreed to a modest output increase of 500,000 barrels per day from January onwards.
Oil prices on Thursday were on track to hit their highest closes since early March after sources said OPEC and Russia agreed to a modest output increase of 500,000 barrels per day (bpd) from January onwards.
The increase means the Organization of the Petroleum Exporting Countries (OPEC) and Russia, a group known as OPEC+, would move to cutting production by 7.2 million bpd, or seven percent of global demand from January, compared with current cuts of 7.7 million bpd.
The OPEC+ producers, however, failed to find a compromise on a broader and longer-term policy for the rest of next year.
Brent futures rose 63 cents, or 1.3 percent, to $48.88 a barrel by 1:01pm EST (18:01 EMT). US West Texas Intermediate (WTI) crude rose 49 cents, or 1.1 percent, to $45.77.
That puts both benchmarks on track to close at their highest levels since March 5 – before most countries imposed lockdowns to stop the spread of the coronavirus.
OPEC+ met on Thursday to work on policies for 2021 after talks earlier in the week reached no conclusion on how to tackle weak oil demand amid a new wave of coronavirus infections.
OPEC+ had been widely expected to roll over oil cuts of 7.7 million bpd, or eight percent of global supplies, at least until March 2021.
But after hopes for the speedy approval of COVID-19 vaccines spurred a rally in oil prices at the end of November – Brent futures gained 27 percent in November – some producers questioned the need to tighten oil policy.
Those higher prices in November prompted US producers to boost output for a third week in a row last week for the first time since June 2019, reaching 11.1 million bpd, according to government data.
"With US oil output on the rise, OPEC+ couldn't allow the Americans to win market share at their expense," said Edward Moya, senior market analyst at OANDA in New York.
The premiums of front-month Brent and WTI over the same month in 2022, meanwhile, reached their highest since February 2020, signalling future price uncertainty.
Four OPEC+ sources said the group would now gather every month to decide on output policies beyond January and monthly increases are unlikely to exceed 500,000 bpd.
Monthly meetings by OPEC+ will make price moves more volatile and complicate hedging by US oil producers.
Ontario reports more than 1800 new cases of COVID-19, ICU admissions continue to rise – CTV Toronto
TORONTO —
Ontario reported a rise in the number of patients battling COVID-19 in the province's intensive care units Thursday, as it also marked a single-day increase in the number of new cases.
Health officials confirmed 1,824 new cases of the novel coronavirus after several days of case numbers above the 1,700 mark, but clarified that the number might be slightly skewed due to a data processing error.
The province suggested that today's case total might have been smaller if the data processing error had not occurred. Due to the error, officials said the province's case total on Thursday included 127 cases from Middlesex-London Health Unit, which counted infections reported over the past three days.
On Thursday, officials also reported that 14 more people have died due to COVID-19. Just the day before, the province stated that 35 more people died due to the disease. Most of the patients who died were residents of long-term care homes.
More than 600 people are battling the disease in hospitals across the province with 195 patients now in intensive care. Of those patients, 107 are on ventilators.
The province has said that once the number of COVID-19 patients in Ontario's intensive care units surpasses 150, it becomes more difficult for hospitals to support medical needs not related to the disease. Once that number surpasses 300, the government says it becomes nearly impossible.
Latest modelling data presented by health officials on Nov. 26 predicted that more than 200 COVID-19 patients would need to receive care in ICUs in Ontario "under any circumstance" in December. The data suggested that the number might climb over the 300 mark by mid-December.
The total number of lab-confirmed cases of COVID-19 in Ontario now stands at 121,746, including 3,712 deaths and the 103,239 recoveries.
Where are the COVID-19 cases in Ontario?
The three COVID-19 hot spots continue to be the most impacted regions in the province. Locally, Peel Region confirmed 592 new cases, Toronto confirmed 396 new cases and York Region confirmed 187 new cases.
Toronto and Peel Region are currently in lockdown in order to curb the spread of the disease. The province closed non-essential businesses in these regions, including shopping malls, personal care services and gyms, for 28 days.
Several other regions in Ontario reported COVID-19 case numbers in the triple and double digits on Thursday.
Waterloo reported 87 new cases, Halton Region reported 68 new cases, Windsor-Essex reported 62 new cases, Durham Region reported 57 new cases, Hamilton reported 56 new cases and Ottawa reported 42 new cases.
Most of the new cases of COVID-19 reported on Thursday involve people under the age of 80. Seventy-eight infections involved people over the age of 80.
There were 728 cases in people between the ages of 20 and 39, at least 499 in people between the ages of 40 and 59 and 251 in people between the ages of 60 and 79. There were 261 cases in people under the age of 19.
COVID-19 testing in Ontario
The province marked an increase in testing numbers on Thursday, saying they completed 52,873 tests over a 24-hour period. Ontario's COVID-19 positivity rate now stands at 4.4 per cent.
For a number of days now, the province had been reporting testing numbers below their daily goal of 50,000.
In total, Ontario has processed more than 6.4 million tests since the pandemic began in January. There are 58,320 COVID-19 tests still under investigation.
Lack of raw materials blamed for slashed supply target of Pfizer's COVID-19 vaccine – CBC.ca
A lack of raw materials used in the manufacture of Pfizer's COVID-19 vaccine played a role in the company's decision to slash its 2020 production target, a spokeswoman told Reuters.
Pfizer has said in recent weeks that it anticipates producing 50 million doses of its COVID-19 vaccine this year. That is down from an earlier target of 100 million doses. Pfizer's vaccine relies on a two-dose regimen, meaning 50 million doses is enough to inoculate 25 million people.
A company spokeswoman said the "scale-up of the raw material supply chain took longer than expected." She also cited later-than-expected results from Pfizer's clinical trial as a reason for the smaller number of doses expected to be produced by the end of 2020.
The spokeswoman added that the modifications to Pfizer's production lines are now complete and finished doses are being made at a rapid pace.
The Wall Street Journal was the first to report the news. It reported that an unnamed person directly involved in the development of the Pfizer vaccine said "some early batches of the raw materials failed to meet the standards," which caused production delays.
Pfizer applied in November for emergency authorization for its COVID-19 vaccine from U.S. regulators. U.S. officials said they expect its vaccine to get regulatory clearance this month. The U.S. government expects its first allocation of the vaccine to include 6.4 million doses, with more to follow.
Regulators in the U.K. have already authorized Pfizer's vaccine for use in that country.