Dynamic Caribbean art pushes aside images of plantations and markets – The Globe and Mail
The Montgomery Collection is a horde of vintage photographs from the Caribbean acquired recently by the Art Gallery of Ontario in Toronto, including an image of women balancing bunches of bananas on their heads. They are not showgirls, but labourers lined up for a European photographer in Jamaica around 1895. They do not look particularly happy: One gamely attempts a half smile, another scowls, another squints. Maybe it was a hot day and the sun was in their eyes. Or maybe the women resented being choreographed and sensed that the eventual picture would condescend to their race and their work.
Introducing the Montgomery Collection – purchased from the American collector Patrick Montgomery in 2019 – to contemporary Toronto audiences is going to take some mediation. Julie Crooks, the AGO's new curator for the art of global Africa and the diaspora, has come up with a big and bold intervention. In Fragments of Epic Memory, Crooks uses the photographs, laid out in large glass-topped display tables, as the backdrop for an exhibition of modern and contemporary Caribbean art, a rich array that provides a retort of sorts to the limited images of sugar cane workers, market ladies and packet boats.
The Montgomery photographs are a rare record of life in the Caribbean from about 1840 to 1940 – post-emancipation to the dawn of post-colonialism – and they include many images of the islands' workers, as well portraits and even passport photos. Crooks groups them into broad themes: the plantations, the ports, the landscape, the photographer's studio.
The reality, however, is that these are photographs of people of colour – the Caribbean's Black population and its many South Asian immigrants – taken by white photographers. Many of the photographers are unknown; a handful are named. They were often itinerant or at least transitory, but were mainly European commercial photographers selling tourist views and studio work. The subjects show agency – there is no shortage of proud portraits – but it is not necessarily their view of themselves, their surroundings or their history.
For that, you can turn to the walls surrounding the photo tables, where a survey of 20th and 21st-century art by Caribbean and diaspora artists is displayed. It's a fascinating collection, beginning with 20th-century works that question whether the Black artist can accept modernism's supposed neutrality. There's a spectacular yellow canvas from 1970 by Guyanese-British artist Frank Bowling, which you might take as pure colour-field abstraction were it not for the title, Middle Passage, a reference to the trans-Atlantic slave trade. Faint, ghostly figures of Black bodies are tossed about in the centre. Similarly, in Mayombe (1962), a monochromatic canvas of surreal geometric figures, the Cuban artist Wifredo Lam upstages the faux-primitivism of modern art, basing his painting on actual Afro-Cuban spiritual practices.
When it comes to recent work, the exhibition features some particularly impressive video art including, as a massive centrepiece, Black Bullets by Trinidadian-Danish artist Jeannette Ehlers. In this 2012 piece inspired by the 1791 slave rebellion that founded Haiti, a line of Black schoolchildren gradually disappear into their mirrored images, marching into a blue sky as though submerging themselves in water. The Jamaican Internet artist Peter Dean Rickards (who was living in Brampton, Ont., at the time of his premature death from cancer in 2014) is represented by Proverbs 24:10, in which two dancing youths perform in slow motion, their bodies becoming fluid, to a soundtrack provided by a sorrowful Nick Cave tune. It's an arresting work that positions the men's hip street moves as something eternal and tragic.
The list of engrossing art goes on, including Paul Anthony Smith's manipulated carnival photography, in which he punctures the photo paper to create a stippled effect that echoes the hyper-decoration of the dancers' costumes, and Ebony G. Patterson's …three kings weep…, a large video triptych of three Black men clothing themselves in vibrant floral shirts contradicted by the tears running down their cheeks. After a certain point, you have to ask whether we need the historic photographs as the pretext for an excellent exhibition of contemporary art by the Caribbean diaspora. Why not just cut to the chase?
A handful of artists do more obviously continue where the Montgomery Collection leaves off, providing a photographic social record. The show includes, for example, several of Vanley Burke's iconic images of Caribbean Britons in the 1970s and Robert Charlotte's 2014 photographs of the Garifuna people of St. Vincent and the Grenadines. Toronto artist Sandra Brewster, who is of Guyanese extraction, straddles the two modes, documentary and artistic: Her monumental enlargement of a photo showing her mother feeding the pigeons in London's Trafalgar Square in the 1970s evokes an exuberant presence – at the very centre of the Empire – during a period of increased Caribbean migration.
Coincidentally, Brewster's work also shows up at a current exhibition at the Royal Ontario Museum. Breaking the Frame is a selection of work from the Solander Collection of alternative photography based in California and Oregon. It's an eclectic display that suggests a diverse and democratic history of the medium, starting with a daguerreotype of the 1840s showing a print of a painting by Raphael, produced by Madame Gelot-Sandoz, one of history's first female photographers. It continues with some early experiments with colourizing and multiple exposures, a variety of 19th-century images by Chinese photographers and the work of several feminist photographers of the late 20th century.
If you can ignore the didactic tone set by guest curator Phillip Prodger – wall texts repeatedly exhort the viewer to think about this or imagine that – there are many off-beat delights. In Majestic Solitude, a mountain landscape from 1934, Chinese photographer Lang Jingshan cleverly reproduces the multiple-point perspective of Chinese brush painting. In 1944, Dorothea Lange, one of a handful of famed American photographers included here, catches a couple in a trailer park at the moment of an argument. In the late 1960s, the Mexican photographer Armando Salas Portugal would not reveal how he made his images of mysterious swirling masses, which he claimed were photographs of his thoughts.
Brewster's image is the last in a collection of about 100; it shows a Black woman's face blurred by motion, the print enlarged to portrait size but creased and worn, and it leads back to a consideration of the Montgomery Collection. Brewster is one of many contemporary artists who investigate photography's power to define, to reveal and to hide. As the AGO continues to wrestle with the Montgomery legacy in future exhibitions, a more narrow emphasis on how these images fit in a history of the medium may yet prove useful.
Fragments of Epic Memory continues at the Art Gallery of Ontario to Feb. 21, 2022; Breaking the Frame continues at the Royal Ontario Museum to Jan. 16, 2022.
Let's Art Teen returns to Cultural Centre – Energeticcity.ca
The Let's Art program received a $2,000 donation from the Rotary Club of Fort St. John last year. The donation covered 100 hours of arts instruction offered at the North Peace Cultural Centre.
Registration is required for the program, which can be done by calling the NPCC at 250-785-1992 or emailing reception@npcc.bc.ca.
The program is also offered for kids aged six to 12, however, the 2021 session took place in March.
Art Beat: It's Art Crawl weekend – Coast Reporter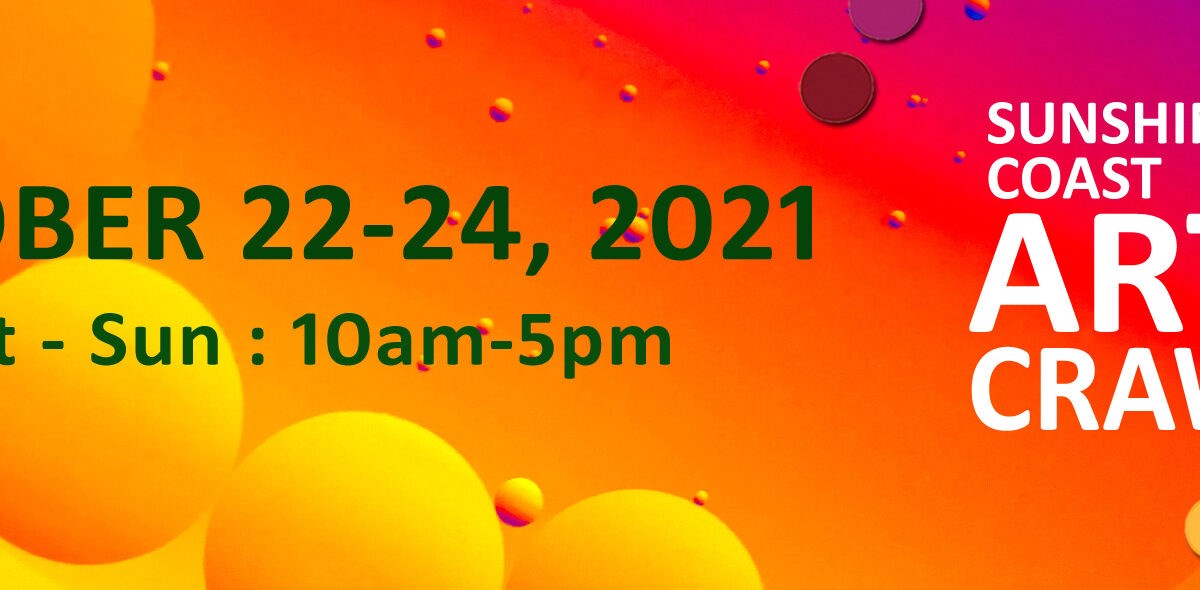 The 2021 Sunshine Coast Art Crawl kicks off Friday, Oct. 22 at 10 a.m., with 164 venues open to visitors until 5 p.m. all three days, through Sunday. And at 10 of those venues (as of press time), Friday evening from 7 to 9 p.m. will also be a time for celebration. Most of the partying is at Gibsons venues, but Redecor + Design (venue #111) on Cowrie Street in Sechelt will also be open, as are Halfmoon Bay venues The Mink Farm Gallery (#146), and Kito Tosetti (#147). Details are at the "Friday Night Parties" link at sunshinecoastartcrawl.com.
Art of Healing
The Sechelt Hospital Foundation's Art of Healing campaign holds its Gala on Saturday, Oct. 23 at the Sunshine Coast Botanical Garden (venue #126). That's where 36 works donated by some great local artists are on display and will be distributed in an exclusive online raffle draw to 36 ticketholders. All visitors to the exhibit can also bid on auction packages, and purchase raffle tickets for the grand travel prizes, among them a grand prize of a trip for two to Venice or any other European destination.
Sechelt Arts Festival
It's also the final weekend of the Sechelt Arts Festival, with the premiere of the play, Voices, at Raven's Cry Theatre. There will be three performances, Friday night, Oct. 22, Saturday night, and a Sunday matinee. The visual art and heritage canoe displays at Seaside Centre become Art Crawl venue #115. Poet Valerie Mason-John speaks in a free event (registration required) at Raven's Cry on Saturday at 11:30 a.m. And your last chance to add your touch to the Paintillio mural at Trail Bay Centre will also be on Saturday, until 4 p.m. Info and tickets at the festival website.
New writers' group
The Sunshine Coast Writers and Editors Society is holding its first meeting on Friday, Oct. 22 at 7 p.m., via Zoom. The society's purpose is "to serve writers, editors and groups on the Sunshine Coast to grow and develop their skills, as well as support other writers' groups and events in the province and across Canada," and "to hold events and launch projects to highlight the incredible talent that exists on the Coast." Contact Cathalynn Cindy Labonte-Smith at 604-724-3534 for a Zoom link.
Meet the author
Writer Jennie Tschoban will be signing copies of her funny and touching memoir, Tales & Lies My Baba Told Me, on Saturday, Oct. 23, from 1 to 3 p.m. at Daffadowndilly Boutique & Gallery, on Marine Drive in Gibsons.
Meet the artists
On Sunday, Oct. 24 starting at 2 p.m., Jennifer Bryant and Jennifer Ireland will talk about their new exhibit, Matters of Scale, on now at the Sunshine Coast Arts Council's Doris Crowston Gallery in Sechelt.
Live Music
The band Astral Motion bring their blend of originals and classics to Roberts Creek Legion on Friday, Oct. 22 at 7 p.m. On Saturday, Oct. 23 at the Creek Legion, Vancouver acoustic band Farmteam start their sets at 7:30 p.m.
The Locals play the Turf Stage at Tapworks in Gibsons on Saturday, Oct. 23, 2:30 to 4:30 p.m. On Wednesday, Oct. 27, Vancouver singer-songwriter Eamon McGrath plays Tapworks at 8 p.m.
At the Gibsons Legion on Saturday, Oct. 23, Poppa Greg and the band kick things off at 7:30 p.m.
At the Clubhouse Restaurant in Pender Harbour, catch Half Cut and the Slackers on Sunday, Oct. 24, from 2 to 5 p.m.
ArtCity: Art education in the gallery (and virtual) space – Woodstock Sentinel Review
In September, I returned to the Woodstock Art Gallery as the assistant curator of education intern, eager to actively bridge arts programming within the permanent collection and the public.
Article content
In September, I returned to the Woodstock Art Gallery as the assistant curator of education intern, eager to actively bridge arts programming within the permanent collection and the public. I have been involved with the gallery for three years, beginning as a co-op student with the education department in 2018 and then as the curatorial and collections assistant in 2019 and 2020. In my previous position, I worked exclusively in a background role curating exhibitions and assisting in collections management. With this new role as assistant curator of education, however, I was able to once again rekindle my interest in bringing the arts to the local community.
Article content
This position, of course, comes with unique challenges during a pandemic. Everything that we once considered emblematic of educational programming – in-person classroom trips, tours and studio events – has been put on pause in an abundance of caution. Over the last year and a half, the staff at the Woodstock Art Gallery have created online lessons and educational resources, virtual exhibitions and other online activities for the public. In addition, artist talks, curator webinars and exhibition openings have all been streamed virtually. It is within these unique circumstances that I began my new position in the education department.
The role of assistant curator of education is a fairly recent addition to the Woodstock Art Gallery staff roster. Created in 2018, this short-term internship aids the education and curatorial departments in realizing public programming. Previous interns have curated exhibitions, written a practical accessibility guide, conducted research and led education programming. The education department's current goals had to be completely reoriented to accommodate the pandemic, however. Virtual resources are being further developed and made accessible to both the public and teachers alike. As collaboration with the curatorial department at the Woodstock Art Gallery has become a central component of arts education programming, alternative methods to experience exhibitions are also currently in the works.
Article content
The future of education programming, however, will not remain entirely within a virtual space. There is a unique value to in-person programming that staff at the Woodstock Art Gallery yearn to return to. Releasing Community Creation Kits and art grab bags throughout this past year, for instance, has been a way to bring art-making materials back into the hands of the public during the toughest restrictions. Now as lockdowns slowly ease and restrictions lessen, we have begun to return to in-person educational programming.
In September, the gallery hosted its first Creative PA day program since the beginning of the pandemic with a small group of kids. The day was filled with the arts as we toured exhibitions, visited the park, and explored lessons in sculpture making. By the end of the day, each child brought home their sculpture and multimedia creations, along with the tools to create more. Building upon this successful day, the education department will slowly begin to roll out more in-person programming, including another Creative PA Day in November. But this, of course, will take time.
Throughout this pandemic, educational programming has taken on many forms – from entirely virtual resources to at-home art kits and PA days, educational programming has required innovation and creativity. The future of education will forever be shaped by the lessons learned during the pandemic and will perhaps take on a whole new form that has yet to be explored.
Julia deKwant is the assistant curator of education intern at the Woodstock Art Gallery. The Woodstock Art Gallery acknowledges the support for this position which is funded by Young Canada Works at Building Careers in Heritage.