Eagles' Nick Siranni gives one-word answer to reporter's obvious question during Super Bowl Media Day
Super Bowl LVII festivities officially kicked off Monday night in Arizona as media were allowed access to players and coaches from the Kansas City Chiefs and Philadelphia Eagles ahead of the big game on Sunday.
Eagles head coach Nick Sirianni was among those who got a podium, and as you'd expect, a large contingent was ready to hear how he is preparing for his first shot at a Vince Lombardi Trophy.
However, one question in particular surprised Sirianni, and not because it was complex or out of the ordinary.
It was as obvious as can be.
"Is this a must-win game?" Sirianni was asked by a reporter.
With a deadpan stare, Sirianni needed just one word to answer and move on.
"Yeah," he said.
Given this is the Super Bowl, the last and most important game of the NFL season, it's obviously a must-win game. There are no second chances. There isn't another week to get that winning feeling back.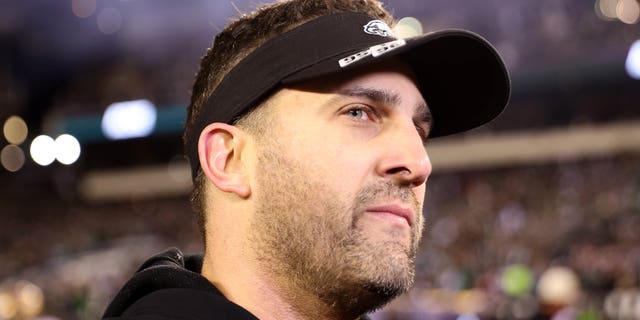 It's either win and go down in history or nothing.
For the Eagles, they've long been the powerhouse in the NFC this season, and their blowouts of the New York Giants and the San Francisco 49ers to get to this point of the year prove they are a juggernaut that's one win away from capping off an incredible season.
But Sirianni and the Eagles are also not naive enough to underestimate Andy Reid and Patrick Mahomes, who have already been here and won a Super Bowl.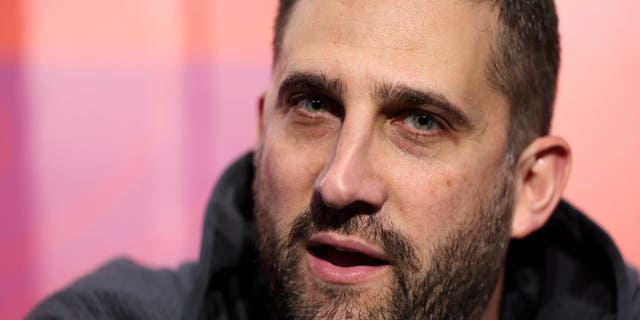 Sirianni will certainly be fielding questions about how he plans on stopping that highly potent Chiefs' offense, but he will also hope he won't have to answer the obvious in the days leading up to the Super Bowl.
Japan media guide – Yahoo News Canada
Japan's broadcasting scene is technologically advanced and lively, with public and commercial media in keen competition. Traditional media are more influential than news websites.
Five TV companies, including public NHK, run national terrestrial networks. Most of NHK's funding comes from licence fees. Many millions of viewers subscribe to satellite and cable pay TV.
News, drama, variety shows and sport – especially baseball – have big audiences. Imported TV shows are not widely shown, but Western influences are apparent in domestic TV fare.
Newspapers are influential and highly trusted. National dailies sell in their millions, boosted by afternoon and evening editions. Some charge for online access.
Reporters Without Borders (RSF) says that "tradition and business interests often prevent journalists from completely fulfilling their role as watchdogs".
Under the traditional kisha kurabu (press club) system, institutions such as government ministries and corporate organizations have restricted the release of news to journalists and media outlets with membership in their clubs, says NGO Freedom House.
But it notes that in recent years online media and weekly news magazines have challenged the daily papers' dominance with more aggressive reporting.
Line, co-developed by Japan and Korea, is by far the leading social and messaging application with over 94 million users. YouTube, Twitter, Facebook and Instagram are widely used.
There were 118.6 million internet users by July 2022, comprising 93% of the population (Internetworldstats.com).
Ecuador opens investigation into explosives sent to news media – Al Jazeera English
Local journalists report receiving envelopes filled with small explosives, disguised as commonplace electronic devices.
Journalists at various news outlets in Ecuador have been sent envelopes containing electronic devices fitted with explosives, the attorney general's office said on Monday, adding it has opened a terrorism investigation.
The envelopes all had similar characteristics and the same contents and will therefore be investigated jointly, the attorney general's office said in a statement, without naming the media organisations affected.
One of the devices partly exploded at Ecuavisa television in Guayaquil when journalist Lenin Artieda plugged the device into his computer. He suffered minor injuries, according to police.
"It's a military-type explosive, but very small capsules," said Xavier Chango, the national head of forensic science, referring to the explosive sent to Ecuavisa.
The police carried out a controlled detonation of a device sent to the news department of TC Television, also in Guayaquil, prosecutors said earlier on Monday.
Fundamedios, a regional freedom of expression advocacy group, said a third television station and radio outlet in Quito had also received envelopes with explosives.
[embedded content]
The government said it would defend freedom of expression in the country.
"Any attempt to intimidate journalism and freedom of expression is a loathsome action that should be punished with all the rigor of justice," it said in a statement.
President Guillermo Lasso has blamed rising violence, including within the prison system, on competition between drug trafficking gangs for territory and control.
Ecuador is used as a transit point for cocaine being moved to the United States and Europe.
Television channel Teleamazonas said one of its journalists had received an anonymous envelope on Thursday and — upon opening it — had discovered a device, which the police confirmed contained explosives.
Parliamentary committee summons Mark Zuckerberg over Meta's threat to block news
OTTAWA — Meta CEO Mark Zuckerberg is being summoned by a parliamentary committee for the third time in four years — this time over the tech company's threat to block news from Canadians on its social-media platforms.
The decision comes a week after the company, which owns Facebook and Instagram, announced it would block news if the Liberal government's Online News Act passes in its current form.
The legislation, also known as Bill C-18, would require tech giants to pay Canadian media companies for linking to or otherwise repurposing their content online.
The House of Commons heritage committee agreed on Monday to summon Zuckerberg, the company's president of global affairs, Nick Clegg, and the head of Meta Canada, Chris Saniga, to appear at an upcoming meeting.
It also agreed to request internal and external documents from Meta and from Google, which recently blocked news access for some Canadian users to test out a possible response to Bill C-18 — with some critics calling the committee's request a violation of privacy and a targeted "shakedown."
Meta did not immediately respond to a request for comment.
Zuckerberg has repeatedly ignored summons from Ottawa before, first in 2019 when an ethics committee was studying users' privacy on social media platforms, and again in 2021 when the heritage committee was studying an Australian law similar to Bill C-18.
The House of Commons doesn't have the power to summon individuals who live outside of Canada, but it can enforce the summons if they ever set foot in the country, a move that would be considered extremely rare.
The Canadian Chamber of Commerce is expressing concerns that the committee's decision to seek internal documents is "undemocratic," in part because of concerns that third-party communication from other organizations could be handed over to the committee.
"Requiring and compelling that information to be shared with them in a public forum doesn't even meet the government's own standards around access to information that they need to provide to the public," said Matthew Holmes, the chamber's senior vice-president of policy and government relations.
Its CEO, Perrin Beatty, also penned a letter to the committee on Sunday, saying the move poses a serious threat to the privacy of Canadians, especially those who oppose the government's Online News Act.
"Every individual and every organization in Canada has the right to decide whether it supports Bill C-18 or any other piece of legislation that comes before Parliament. They should be free to do so without fear of retribution for their views," Beatty said.
Scotty Greenwood, CEO of the Canadian American Business Council, also expressed concern over Ottawa's request for internal documents.
"This feels like a gratuitous shakedown targeted at the U.S.," Greenwood said.
She also criticized the timing of the motion, which was passed three days before U.S. President Joe Biden is set to meet with Canadian parliamentarians.
"If the roles were reversed and the U.S. legislature was targeting Canadian companies, there would be an outrage in Canada," said Greenwood.
Her council held roundtable discussions on Friday with senior U.S. government officials about Biden's upcoming visit and his agenda, she said.
"Right across the board, our members are concerned with the targeting of American companies."
Still, members of Parliament on the committee have decided to pursue even further study of what they are calling abuses of power by foreign tech giants.
"This is not only about C-18," said Liberal MP Anthony Housefather, who introduced the motion for the new study on Monday. It was supported by other Liberal MPs, the NDP and the Bloc Québécois, while Conservative MPs on the committee abstained from the vote.
It will speak to "larger issues of how very large companies use anti-(competitive), monopolistic tactics to seek to influence parliaments to meet their desires," he said.
"This is not about whether C-18 is the right approach, or the wrong approach, but it's about how tech companies are tackling that and other similar laws around the world."
This report by The Canadian Press was first published March 20, 2023.
Meta funds a limited number of fellowships that support emerging journalists at The Canadian Press.
Mickey Djuric, The Canadian Press