Election 44: O'Toole preferred among leaders on economy, but Trudeau bests CPC leader head-to-head – Angus Reid Institute
42 per cent say they're more hopeful than anxious for economic rebuild, 58 per cent say the opposite
---
August 19, 2021 – Canada's post pandemic economic recovery has occupied politicians, policy makers and Canadians alike over the last year and a half. It is now poised to occupy a significant amount of the 44th federal election campaign.
But putting the domestic economy back on track after an unprecedented deliberate slow down elicits different reactions and different preferences from Canadian voters.
New data from the non-profit Angus Reid Institute shows the majority (58%) feel more anxious than hopeful (42%) about the country's near-term economic future.
For those leaning toward hope, the choice is clearly the Liberal Party. Half (53%) among this group say that they will vote for the LPC, compared to just 23 per cent among those more anxious. The first choice for that latter group is the CPC – chosen by 39 per cent. Notably, the NDP is chosen close to equally by both the hopeful (22%) and the anxious (19%).
As the first week of the campaign winds down, vote intent remains consistent – support for all major parties is statistically unchanged over last week – with the incumbent Liberal Party of Canada maintaining a six-point lead over the Conservative Party (36% to 30% respectively). The NDP remains in third place at 20 per cent – well behind the Liberals and the CPC, but well ahead of the Greens. The Bloc Quebecois, polling at six per cent nationally, trails the first place Liberals by 16 points in Quebec (41% to 25% respectively).
More Key Findings:
The top two issues in the 2021 campaign are the same as 2019: climate change and healthcare. COVID-19 rounds out the top three.
The Liberal Party holds a 10-point advantage in Ontario after winning the province by nine points in 2019. NDP support in that province is currently up five points compared to the previous election (22% from 17%).
Albertans are least hopeful about an economic recovery in the coming years. Just 28 per cent feel more hopeful than anxious, while 46 per cent say this in Ontario.
About ARI
The Angus Reid Institute (ARI) was founded in October 2014 by pollster and sociologist, Dr. Angus Reid. ARI is a national, not-for-profit, non-partisan public opinion research foundation established to advance education by commissioning, conducting, and disseminating to the public accessible and impartial statistical data, research and policy analysis on economics, political science, philanthropy, public administration, domestic and international affairs and other socio-economic issues of importance to Canada and its world.
INDEX
Part One: Top issues
Concern over climate change intensifies
Part Two: Canada's near-term economic future generates hope, anxiety
Which party and leader are best to lead the rebuild?
Part Three: Liberals lead by six points in vote intention
Part One: Top issues
Canada and the world have faced a year and a half of economic, social, and health challenges due to COVID-19. But when Canadians go to the polls on Sept. 20 to decide which federal party will lead them out of the pandemic and into a new, uncertain reality, many of their top priorities look staggeringly similar to those they identified in 2019.
As the 2021 campaign kicks off, Canadians say climate change and health care are the top two issues facing the country that they care most about. These two issues were most galvanizing in 2019. The new addition: COVID-19 response, chosen by 11 per cent of Canadians as their top national concern. Despite the pandemic, it is climate change that has intensified in the minds of voters over the last two years:
Asked to expand their list of national priorities, a suite of economic issues is chosen by one-in-four Canadians as top concerns in a second tier, alongside the COVID-19 response:
Concern over climate change intensifies
As COVID-19 concern has diminished compared to the beginning of the year, worry about climate change has risen in its wake. Summer wildfires in parts of the country have only further elevated these levels of concern to their highest mark of the year. Meantime, while the priority for Indigenous issues rose precipitously after the confirmation of unmarked graves at former residential school sites early in summer, levels of concern have declined:
For most voters, climate change is paramount among those who currently say they will support the Liberal Party, NDP or Bloc Quebecois. That said, the federal deficit is now a top issue for both Conservative and BQ supporters as all parties lay out their plans for economic recovery:
*Small sample size, interpret with caution. Note: data for the Green party omitted due to too small of a sample size
Part Two: Canada's near-term economic future generates hope, anxiety
The coming years will present challenge and opportunity for whichever party forms government. After the largest financial crisis since the Great Depression, the mood of the nation, with a fourth wave already surging, is still largely apprehensive. Three-in-five (58%) say they are more anxious than hopeful about what the next couple of years will bring, while two-in-five (42%) are more upbeat:
Notably, Canadians are remarkably consistent across age and gender demographics when considering the hope versus anxiety question. Those over the age of 54 show a slightly more optimistic lean, but all largely voice the same level of anxiety about their country's economic prospects:
Regionally, Ontario residents lead the nation in hope for the economic recovery, but not significantly. Just under half (46%) in Canada's most populous province feel this way. Albertans are most anxious, though many would likely be buoyed by a Conservative victory on Sept. 20:
Those who say they will support the incumbent Liberals are noticeably more buoyant about the nation's economic circumstances. This group is the only one for which hopefulness is the majority view:

*Small sample size, interpret with caution. Note: data for the Green party omitted due to too small of a sample size
Which party and leader are best to lead the rebuild?
If this were a campaign entirely centred on post-pandemic economic growth, Erin O'Toole would be in a relatively advantageous position. Two-in-five (41%) believe he and his party would be best suited to help the economy rebound from its COVID-19-induced malaise, while Justin Trudeau and the Liberals are at 36 per cent.
The Conservatives have been more concrete about their economic plans than the Liberals in the campaign's early days. O'Toole's party has promised to recover the one million jobs lost since the beginning of the pandemic within one year. To do so, a Conservative government will pay half of new hires' salaries for six months after the end of the Canada Emergency Wage Subsidy, as well as providing tax credits and loans to small- and medium-sized businesses. So far, the Liberals have said they will continue current COVID-19 business supports until March 2022, while also promising to subsidize wages and rent in the tourism industry.
One-in-five say Jagmeet Singh and the NDP would be best to lead the country's rebuild over the coming years. Singh has most prominently announced a wealth tax of one per cent on Canadians whose worth exceeds $10 million to help fund the recovery:
The picture is much less favourable for O'Toole in a direct head-to-head with Trudeau on the question of who is best to rebuild the economy. When presented with the two parties most likely to form government, a majority (56%) of Canadians believe Trudeau and the Liberals are the better choice to "build back better" after the pandemic, while 44 per cent say the same of O'Toole and the Conservatives:
NDP supporters hold nearly the same amount of belief in Trudeau's ability to grow the economy post-COVID as Liberal supporters. Meanwhile, there are hints at inroads to be made in Quebec for the Conservative party, as three-in-five (61%) Bloc supporters would choose O'Toole over Trudeau in a head-to-head on moving the economy forward post-pandemic:
*Small sample size, interpret with caution. Note: data for the Green party omitted due to too small of a sample size
Those who take a hopeful view of the economic recovery are much more likely to say they trust Justin Trudeau to lead through it – though they are a smaller portion of the overall population. Those who take a more anxious view lean toward Erin O'Toole and the Conservative Party:
Part Three: Liberals lead by six points in vote intention
The official launch of the 2021 federal election campaign has yet to cause significant movement in vote intention. The Liberal Party leads by six points, currently garnering 36 per cent of decided and leaning voters. Three-in-ten say they will support the Conservatives on Sept. 20, while one-in-five say they will be voting for the NDP:
Since the beginning of the month, the gap between the Conservatives and the Liberals has been at least five points in each wave of polling:
The three major federal parties are in a statistical tie in B.C., while the Conservatives continue to enjoy majority support in Alberta and Saskatchewan and plurality support in Manitoba. The Liberals garner the highest support in seat-rich Ontario and Quebec, as well as in the Atlantic provinces. The NDP's lowest support is in Quebec, a province that once helped the party reach a historically high seat total in 2011:
While there has been little movement in Ontario for the Conservatives and the Liberals since the 2019 election results, the NDP looks stronger than it did two years ago, currently polling five points higher than its 2019 percentage of popular vote. In Quebec, the Liberals are seven points ahead of where they landed in terms of popular vote in 2019, a gain largely at the expense of the Bloc Quebecois, who are polling seven points lower:
Men aged 18 to 34 are the most divided age-gender group, while women aged 18 to 34 are the only age-gender group that give the NDP a plurality of support. Men over 34 prefer the Conservatives, while women over 34 prefer the Liberals:
Economic outlook appears to play a factor in vote choice. For the hopeful, the choice is clearly the Liberal Party. Half (53%) among this group say that they will vote for the incumbents, compared to just 23 per cent among those more anxious. The anxious are far more likely to prefer the CPC at this point in the campaign, while the NDP is close to equally represented among both groups:
Survey Methodology:
The Angus Reid Institute conducted an online survey from Aug. 14-17, 2021, among a representative randomized sample of 1,614 Canadian adults who are members of Angus Reid Forum. For comparison purposes only, a probability sample of this size would carry a margin of error of +/- 2.5 percentage points, 19 times out of 20. Discrepancies in or between totals are due to rounding. The survey was self-commissioned and paid for by ARI.
For detailed results by age, gender, region, education, and other demographics, click here.
For detailed results by economic outlook, click here.
To read the full report including detailed tables and methodology, click here.
To read the questionnaire, click here.
MEDIA CONTACTS:
Shachi Kurl, Executive Director: 604.908.1693 shachi.kurl@angusreid.org @shachikurl
Dave Korzinski, Research Director: 250.899.0821 dave.korzinski@angusreid.org
Related Posts
---
Canada's economy outperforms in first quarter, raising pressure on BoC ahead of next week's rate decision – The Globe and Mail
The Canadian economy grew at an annualized rate of 3.1 per cent in the first quarter, outperforming expectations while adding pressure on the Bank of Canada to raise interest rates again, perhaps as early as next week.
After stalling in the fourth quarter of 2022, economic growth rebounded in the opening months of this year, buoyed by strong exports and robust consumer spending. That momentum appears to have continued into April, with a preliminary estimate from Statistics Canada showing stronger-than-expected growth that month despite the economic impact of the federal government workers' strike.
Bay Street analysts had expected annualized first-quarter growth of 2.5 per cent, while the central bank had pencilled in 2.3-per-cent growth.
'The stars are aligned' for a further BoC rate hike: How economists and markets are reacting to today's surprisingly strong GDP data
The GDP numbers, published by Statscan on Wednesday, are the latest upside surprise for the Canadian economy. Despite eight consecutive interest-rate increases in 2022 and early 2023, consumers have continued to spend, while businesses have continued to hire workers, keeping the unemployment rate near a record low.
This economic resilience is a problem for the Bank of Canada, which is deliberately trying to slow down the economy to bring inflation back under control. Governor Tiff Macklem and his team paused their rate-hike campaign in January, but have said they could raise rates again if economic growth and inflation don't slow as quickly as expected.
Another rate hike, which could come as early as the monetary-policy decision next Wednesday, would increase the benchmark rate to 4.75 per cent, upping the cost of borrowing money and further pushing up the cost of servicing a mortgage. Interest-rate swaps, which capture market expectations about upcoming rate decisions, see a nearly 40-per-cent chance the central bank will raise rates by a quarter percentage point next week, and a roughly 60-per-cent chance they'll raise rates by July.
"The run of sturdy data undoubtedly raises the odds that the Bank of Canada needs to go back to the well of rate hikes, and even puts some chance on a move as early as next week's policy decision," Bank of Montreal chief economist Douglas Porter wrote in a note to clients.
"However, given the uncertain backdrop and the possibility that inflation took a big step down in May, the BoC could opt to remain patient for a bit longer and signal that it's open to hiking in July if the strength persists."
The annual rate of inflation was 4.4 per cent in April, up a notch from March but well below the four-decade high of 8.1 per cent reached last summer. Central bankers expect inflation to fall to around 3 per cent by this summer, although it could take much longer to get back to the Bank of Canada's 2-per-cent target.
Canadian households were the engine of economic growth in the first quarter, with consumer spending rising 5.7 per cent on an annualized basis after two quarters of minimal growth. This was up for both goods and services, with notable increases in spending on cars, clothing, food and travel services.
Exports increased 10.1 per cent on an annualized basis, led by cross-border sales of passenger vehicles, metals and agricultural products.
Other parts of the economy, however, showed signs of weakness. Housing investment, which includes new construction, renovations and ownership transfer costs, fell for the fourth consecutive quarter as higher interest rates continued to dampen real estate activity. Meanwhile, businesses cut their investment in machinery and equipment for the third consecutive quarter and pulled back on inventory accumulation.
Much of the first-quarter growth was also front-end loaded. GDP grew 0.7 per cent in January, month to month, before slowing to 0.1 per cent in February and flatlining in March. Statscan's preliminary estimate for April shows 0.2-per-cent month-to-month GDP growth – stronger than analysts were predicting, but hardly the blistering pace seen in January.
Most economic forecasters, at the central bank and on Bay Street, expect the economy to essentially stall throughout the remainder of 2023, with some predicting a mild recession later this year. Interest rates typically take 18 to 24 months to have a full effect on the economy, and the Bank of Canada only began raising rates 15 months ago.
So far, some of the impact of higher borrowing costs has been blunted by banks letting their customers extend the amortization period on variable-rate mortgages rather than forcing them to pay more each month. But over time, a growing portion of Canadians will need to renew their mortgages at higher rates, leaving them less money for discretionary spending.
"I do expect that we're going to see these very big interest-rate hikes bite on the consumer side, but it's a matter of timing," Dawn Desjardins, chief economist at Deloitte Canada, said in an interview. The key question in the short and medium term is what happens to employment.
"The labour market hasn't shown any significant signs of fraying. But that doesn't mean it won't. Because when you look at business surveys, we're seeing businesses are a little bit nervous. They're happy supply chains are better, but of course we have higher costs to finance," Ms. Desjardins said.
She said that employers appear keen to keep their workers, given how difficult it's been finding qualified employees. But the pace of hiring will likely ease in the coming months, pushing up the unemployment rate and curbing overall consumer spending.
Household disposable income fell 1 per cent in the first quarter, compared with the previous quarter, the first reduction since the fourth quarter of 2021. Employee compensation rose at a brisk quarterly pace of 1.7 per cent, but this was offset by a decrease in government transfers.
A growing number of economists think the Canadian economy can achieve a "soft landing" – where inflation falls back to the Bank of Canada's 2-per-cent target without a major economic contraction or a sharp rise in unemployment.
But on this front, the resilience of the economy is a double-edged sword: It's good for businesses and workers, but it could mean inflation takes longer to fall and it increases the odds of additional rate hikes, implying more pain for mortgage holders.
"In our baseline forecast, the labour market will soften as the economy slows. Wage growth will ease. Businesses will revert to more normal price-setting behaviour. And near-term inflation expectations will come into line with the inflation target," Mr. Macklem said in a speech last month.
"But there is a risk that these adjustments will take longer or stall, and inflation will get stuck materially above the 2-per-cent target."
Europe's problem child no more: After years of misery, the Greek economy is on fire – The Globe and Mail
Central Athens nearly burned to the ground on the night of Feb. 12, 2012. Anti-austerity protesters and a small army of "anarchists" – violent young men clad in black and wielding pry bars – engaged in street battles with equally savage Greek riot police dressed like Roman gladiators. Some 45 buildings were set ablaze, including the lovely, restored Attikon Cinema, built in 1870.
I covered the riot, my face smeared with Maalox in a futile effort to prevent the tear gas from ravaging my skin. The poisonous white plumes billowed through the air, triggering a panicky stampede out of Syntagma Square. Stun grenades were launched over the terrified crowds. By evening, the area looked like a war zone, a hauntingly surreal one as smoke mingled with flames, making the downtown glow orange. The doors of my hotel were chained shut.
A few months later, I met with then-finance minister Yannis Stournaras. The building that housed his ministry was an ugly, modern affair at the bottom end of Syntagma Square, directly across from parliament. Steel shields, barbed wire and riot police surrounded the building. At one point, as I was taking notes in his upper-floor office, I looked up and noticed bullet holes in the window.
"Some of the people hate me," he told me, adding that he had recently received a curiously lumpy envelope from which a 9mm cartridge spilled out when he tore it open. "But we must keep our nerve."
The crisis was so deep that Grexit – Greece's exit from the euro zone – became a clear and present danger at least twice. The first time came in 2012, when the country's economy had collapsed; the second in 2015, when the anti-austerity Syriza party was elected; Yanis Varoufakis, the self-described "libertarian Marxist" economist was installed as finance minister; and Greece defaulted on an international loan payment.
Mr. Stournaras kept his nerve. In 2014, he became Governor of the Bank of Greece, a position he will hold for another three years. Today, no one is trying to kill him; it is the economy, not the city centre, that is on fire.
In 2022, gross domestic product (GDP) expanded 5.9 per cent, second only to Ireland among the 20 countries that use the euro. Debt-to-GDP, while still Europe's highest, at 170 per cent, has shrunk about 40 percentage points since the crisis years, when Greece (barely) survived on bailouts administered by the Troika – the European Central Bank, the European Commission and the International Monetary Fund.
The Troika's loans-for-austerity demands robbed the country of its economic sovereignty and prolonged the deep recession. Eventually, the tough-love measures brought Greece back from the brink and pushed the economy back into growth, though the process took longer than anyone expected.
The unemployment rate, which peaked at more than 28 per cent in the ugly summer of 2013, was last measured at 10.9 per cent. Foreign direct investment reached a 20-year high in 2022. Tourism has surged to street-crushing levels, and employers cannot find enough skilled workers to keep up with demand for their services and products. Tens of thousands of the half-million mostly young Greeks who fled during the crisis years to find work abroad are coming home.
No wonder New Democracy, the centre-right, tax-cutting party led by Kyriakos Mitsotakis, slaughtered radical-left Syriza in the May 21 election. The talk is of the outright collapse of Syriza, whose leader, Alexis Tsipras, was prime minister from 2015 to 2019 (Greece, now ruled by a caretaker government, will hold a runoff election on June 25, because New Democracy failed to garner 50 per cent of the vote, which would have given it an outright majority).
From his apartment-sized office at the Bank of Greece in late May, I asked Mr. Stournaras if he thought Grexit would happen during the depths of the crisis. "I remember that 80 per cent of analysts and economists said that Greece would never make it in the euro," he said. "But I thought that Greece would never leave. There was no Plan B. If Greece had left, we would have become like North Korea, totally isolated, incapable of paying our debt with a suddenly devalued currency" (Greece used the ever-decaying drachma until 2001).
Mr. Stournaras has always had a reputation as an optimist and fully expects Greece to regain its investment-grade credit rating this year – the country's debt has carried junk status since 2010. But his optimism goes only so far. In his view, Greece has a long way to go before it can be declared a modern, competitive economy.
He noted that the current account (a country's trade in goods and services with the rest of the world) remains in deep deficit – a hefty 9.7 per cent of GDP last year – and the national investment rate is still about half the European Union average. The overall debt remains dangerously high, and GDP per capita is still well below the level of 2008, the year before the debt-soaked, free-spending economy fell off a cliff. Tax evasion remains rampant, the judiciary is broken, and big industries such as media and construction are oligopolies that block competition and keep prices high. All of which, he said, "discourages investment."
While the economy remains a work in progress, there is no doubt the worst days already feel like ancient history. Some parts of the economy and government services are flying. The New Democracy government was particularly happy with the digital revolution launched by Kyriakos Pierrakakis, who was minister of digital convergence from 2019 until late May, when the caretaker government was put in place. He was considered one of the young stars of cabinet and, if the rumours are correct, may land as the next finance or foreign affairs minister as a reward for having made government services vastly more efficient.
When he became minister, everything from enrolling for prescription medications to registering a death certificate was largely paper-based, with people lining up for hours at decrepit offices. Inspired by the digital transformations seen in Estonia and the U.S. Department of Homeland Security, Mr. Pierrakakis, with the help of billions of euros from the EU, launched the gov.gr website, which initially offered 501 digital services. Today, the site lists more than 1,550, including the ability to register a one-person business in several minutes, a process that used to take a miserable five office visits.
Greek company Mytilineos to launch Canada's largest solar farm in Alberta
In an interview, Mr. Pierrakakis said that, in 2018, Greek citizens collectively performed 8.8 million digital transactions; last year, the number was 1.2 billion, saving 133 physical office visits per adult. "The Recovery and Resilience Facility of the EU, which is financing the digital and green transformation of the economy, is the intellectual equivalent of the Marshall Plan for us," he said. "Removing administrative burdens and red tape. This is also about getting young people back."
Technology is at the heart of Greece's economic revival. Nikos Papathanasis, the Greek-Canadian University of Toronto engineering graduate who was alternate minister of development and investments until the government stepped down, said foreign investment is soaring, much of it in the tech industry. Microsoft plans to spend about €1-billion to open three data centres and a training site just outside Athens. Google, Amazon and TeamViewer are among the other tech biggies to have placed bets on the Greek turnaround.
Other Greek industries have not been so lucky, though Canada's Eldorado Gold is pumping hundreds of millions of dollars into its big gold mine in the north. "They have sent a message that Greece is back," Mr. Papathanasis said.
Unlike Mr. Stournaras, Mr. Papathanasis feared a decade ago that Greece would sink below the Aegean waves. "We were very afraid we would leave the euro zone," he said. Eventually, the painful austerity measures, plus three bailout programs, restored financial stability. That, plus government incentives for tech investments and the thinning of the bureaucracy, triggered a rise in foreign interest. In 2022, foreign direct investment exceeded €7.2-billion, up from €5.3-billion in 2021, according to the Bank of Greece. During the crisis years, the inflow was almost zero.
Greece is no longer an investment pariah, and some business owners think the pro-business New Democracy party helped resurrect the entrepreneurial mentality, one with a pro-Europe attitude. Danae Bezantakou, the chief executive of Navigator Shipping Consultants – unofficial motto: "Ship Happens" – said previous governments looked at businesses as something to be milked, not as social and economic value creators. "Ten years ago, even five, if you were profitable, that just meant you would pay more taxes," she said. "The system punished entrepreneurs, like they were doing something bad. This government has changed that mentality. We're not just starting restaurants and coffee shops here."
Some businesses are doing so well they cannot keep up with demand. Theodorou Group is an Athens company with about 200 employees that provides automation systems, such as packaging and labelling machines, to manufacturers. Chairman Evangelos Theodorou said he is happy that New Democracy and the EU have put Greece back on the investment map, but he thinks the government has overstimulated some business sectors. For instance, it is providing incentives for companies that want to automate. "The government is pumping too much money into parts of the economy," he said. "Demand for automation exceeds supply. We have to let customers down. They have to wait two years for our systems. They expect more than I can deliver."
Could the Greek economic revival go off the rails?
George Tzogopoulos, a Greek lecturer at the European Institute in Nice, fears Greece could go back to its undisciplined, free-spending ways now that it has exited its bailout programs, which means the Troika no longer counts every euro that goes out the parliamentary door. "They are no longer putting pressure on Greece, so Greek politicians have the opportunity to spend as much as they like without direct supervision," he said.
Mr. Stournaras thinks a return to the bad old days is unlikely because New Democracy is aware that spending discipline is required to guarantee enduring financial stability. But he points out that Greece has a decade-long grace period, after which the payments on its high debt will rise by about half, to make the economy more competitive and greener. "We have 10 years to exploit this window of opportunity," he said. "Our competitiveness is still low."
Equities may rally since the U.S. economy remains strong: Dennis Mitchell – BNN Bloomberg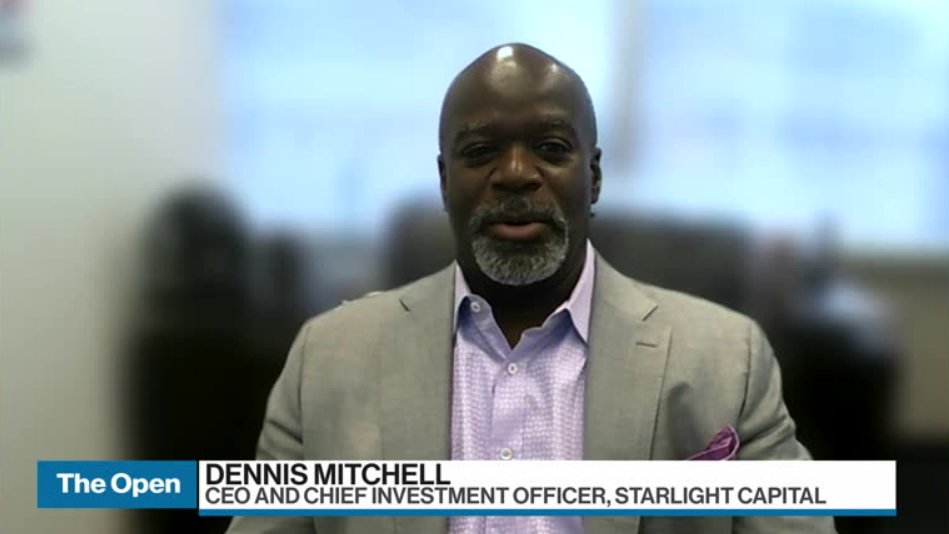 data.symbol
data.netChng
data.netChng
displayCurrencySymbol data.price
data.price