Engine Media's esports live streaming data expert wins Digital Executive of the Year Award – Canada NewsWire
– Stream Hatchet co-founder Eduard Montserrat scores Tempest Esports Business Award
– Awards presented as part of the Esports Business Summit
TORONTO, Oct. 30, 2020 /CNW/ — The co-founder of Engine Media's (TSX-V: GAME) (OTCQB: MLLLF) esports live streaming and data analytics experts Stream Hatchet – Eduard Montserrat – has scored the Digital Executive of the Year Award at the 2020 Esports Business Summit.
The Tempest Esports Business Awards were revealed virtually this week with Montserrat in the digital executive category with executives from NFL Gaming and Esports, iRacing, Wizards of the Coast, and Super League Gaming.
Montserrat and the team from Stream Hatchet have established the Engine Media company as the industry leader in the measurement of gaming live streaming data across all platforms and provides valuable data insight for esports teams, gaming studios, and major brands invested in gaming.
Montserrat's nomination was one of three nominations for the Engine Media group. UMG – Engine's tournament and broadcasting experts – collaborated with FAZE Clan for the Fight2Fund COVID-19 fundraising event earlier this year and was nominated in the Best Amateur/Semi-Pro event while Engine Media's groundbreaking World's Fastest Gamer competition and documentary series was nominated in the Esports-themed Program/Documentary (Non-competitive).
"We are extremely proud of Eduard for receiving this prestigious award. It is great recognition for what he and his team have achieved," Engine Media Executive Chairman Tom Rogers said.
"The data analysis and analytics expertise provided by Stream Hatchet has been invaluable for all our Engine Media brands. The company is now renowned as the industry experts in providing esports teams, game studios, and brands investing in esports with the data and intelligence they need for important business decisioning," said Co-CEO Lou Schwartz.
Held virtually this year, the Esports Business Summit brings together esports executive management, streaming companies, teams and leagues, venues, sponsorship managers, game publishers and more over a three-day virtual conference.
Prominent industry leaders presented at the conference included the gaming studios behind Valorant, Call of Duty, Overwatch, Fortnite, Counter-Strike: Global Offensive, and NBA 2K, plus key industry leaders Twitch, PepsiCo, Electronic Arts, Turner Sports, NASCAR, Norton and Stream Hatchet.
Director of Strategic Partnerships Bobby Baird and Chief Revenue Officer Jake Phillips showcased Stream Hatchet's expertise with a presentation at the Esports Business Summit entitled "Measuring the global esports footprint through COVID with Stream Hatchet."
Baird and Phillips highlighted key industry trends from at the event from the latest Stream Hatchet data including:
Esports streaming hours had a massive increase at the start of the COVID-19 pandemic but has maintained the momentum since the return of traditional sports (NBA, NHL, NFL)
YouTube Gaming has been increasing its esports viewership market share QoQ in 2020 – up to 44% in Q3
Casual/Party games like Among Us and Fall Guys have demonstrated that gaming audiences crave personalities as much as they do skill
Live streaming continues to expand to global audiences, with 40 percent of creators living outside

the United States

COVID-19 has impacted the number of events (down 30%) (especially live events), forcing leagues to move to online formats, but the total viewership has responded well with a 9.4% increase during the COVID-19 date range
Q3 2020 had the largest increase in mobile hours watched over the past year with

117M

hours watched – a 143% increase QoQ
The launch of Stream Hatchet's parent company of Engine Media Inc. was confirmed in May when Torque Esports Corp. (TSX-V: GAME) (OTCQB: MLLLF) completed its acquisition of Frankly Inc. (TSX-V: TLK) (OTCQX: FRNKF) ("Frankly"), and WinView, Inc. ("WinView") – placing Engine Media at the forefront of esports, gaming, news streaming and sports gaming across multiple media platforms.
To date, the combined companies have clients comprised of more than 1,200 television, print, and radio brands including CNN, ESPN, Discovery / Eurosport, Fox, Vice, Newsweek, and Cumulus; dozens of gaming and technology companies including EA, Activision, Blizzard, Take2Interactive, Microsoft, Google, Twitch and Ubisoft; and have connectivity into hundreds of millions of homes around the world through their content, distribution, and platform.
About Engine Media Holdings, Inc.
Engine Media is focused on accelerating new, live, immersive esports and interactive gaming experiences for consumers through its partnerships with traditional and emerging media companies. The company was formed through the combination of Torque Esports Corp., Frankly Inc., and WinView, Inc. and trades publicly under the ticker symbol (TSX-V: GAME) (OTCQB: MLLLF). Engine Media will generate revenue through a combination of: direct-to-consumer and subscription fees; streaming technology and data SaaS-based offerings; programmatic advertising and sponsorships; as well as intellectual property licensing fees. To date, the combined companies have clients comprised of more than 1,200 television, print and radio brands including CNN, ESPN, Discovery / Eurosport, Fox, Vice, Newsweek and Cumulus; dozens of gaming and technology companies including EA, Activision, Blizzard, Take2Interactive, Microsoft, Google, Twitch and Ubisoft; and have connectivity into hundreds of millions of homes around the world through their content, distribution and technology.
Cautionary Statement on Forward-Looking Information
This news release contains forward-looking statements. Forward-looking statements involve known and unknown risks, uncertainties and other factors which may cause the actual results, performance or achievements of Engine to be materially different from any future results, performance or achievements expressed or implied by the forward-looking statements. Often, but not always, forward-looking statements can be identified by the use of words such as "plans", "expects" or "does not expect", "is expected", "estimates", "intends", "anticipates" or "does not anticipate", or "believes", or variations of such words and phrases or state that certain actions, events or results "may", "could", "would", "might" or "will" be taken, occur or be achieved. Forward-looking information contained in this news release include, but are not limited to, any regulatory or other approvals required in connection therewith and Engine's expectations for growth in its operations and business. In respect of the forward-looking information contained herein, Engine has provided such statements and information in reliance on certain assumptions that management believed to be reasonable at the time, including assumptions as to obtaining required regulatory approvals. Forward-looking information involves known and unknown risks, uncertainties and other factors which may cause the actual results, performance or achievements stated herein to be materially different from any future results, performance or achievements expressed or implied by the forward-looking information. Actual results could differ materially from those currently anticipated due to a number of factors and risks. Accordingly, readers should not place undue reliance on forward-looking information contained in this news release.
The forward-looking statements contained in this news release are made as of the date of this release and, accordingly, are subject to change after such date. Engine does not assume any obligation to update or revise any forward-looking statements, whether written or oral, that may be made from time to time by us or on our behalf, except as required by applicable law. Neither the TSX Venture Exchange nor its Regulation Services Provider (as that term is defined in policies of the TSX Venture Exchange) accepts responsibility for the adequacy or accuracy of this release.
SOURCE Engine Media Holdings, Inc.
For further information: Paul Ryan, [email protected] 678-644-0404; Bobby Baird, Stream Hatchet, [email protected], https://www.engine.media
Related Links
Tokyo 2020 organisers estimate Games postponement cost $1.9 billion: media – TheChronicleHerald.ca
TOKYO (Reuters) – This year's postponement of the Tokyo Olympics because of the novel coronavirus cost about 200 billion yen ($1.9 billion), organisers have estimated, the Yomiuri newspaper reported on Sunday, citing people involved with the event.
The International Olympic Committee and the Japanese government were forced to put off the Games for a year in March as the coronavirus spread rapidly around the world.
The Games cost 1.35 trillion yen ($13 billion) before the postponement, the newspaper reported.
The organising committee will decide on a breakdown of the burden of the delay in December, after discussions between the committee, the Tokyo metropolitan government and the central government, the newspaper said.
A spokesman for the organisers, asked about the report, told Reuters by text message only that the committee is examining the extra costs associated with the delay.
The postponement costs include payment to staff as well as the introduction of new systems for refunding tickets but do not include measures against the spread of the coronavirus, the newspaper said.
The organisers had originally estimated that the delay would cost nearly 300 billion yen but they were able to reduce that figure by simplifying some events, the report said.
(Reporting by Junko Fujita; Editing by Robert Birsel and William Mallard)
News media lobby group asks MPs for rules to get compensation from Google, Facebook – St. Albert Today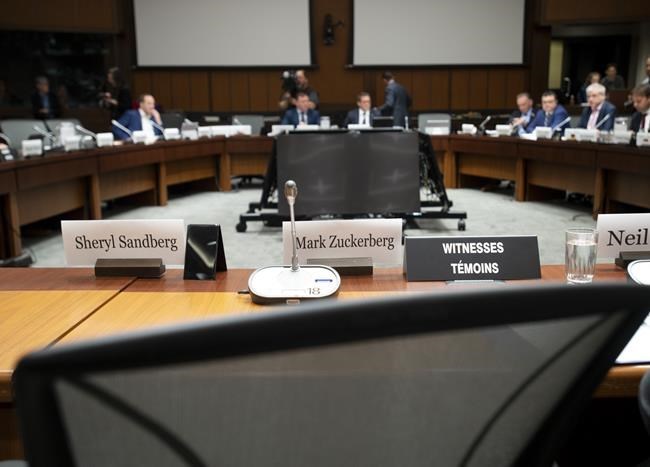 OTTAWA — A lobby group for Canada's newspapers and magazines is asking MPs to enact new rules to help its members negotiate compensation from social-media giants that post content the traditional media produce.
News Media Canada wants the government to let the industry negotiate collectively with the likes of Google and Facebook.
There are similar rules in other countries, such as Australia and France, where Google announced last week it had signed compensation agreements with several daily newspapers and magazines, including Le Monde.
News Media Canada's CEO, John Hinds, said Canadian rules similar to those would negate the need for any new taxes or spending programs.
"It allows the industry and the digital monopolies to negotiate fair terms for compensation," Hinds told MPs on the House of Commons heritage committee Friday.
"It doesn't raise taxes, it doesn't deal with government sort of intervening in the marketplace, but it allows a fair market interaction between the platforms and newspapers."
The committee is studying the challenges the pandemic has created for media and culture groups.
Several members of the committee lamented the reduction in local news coverage as their newspapers cut back on coverage and editions to keep the lights on.
Hinds said some smaller newspapers closed permanently due to the pandemic, while larger publications saw newsroom layoffs.
The federal wage subsidy, he said, has been helpful in avoiding worse.
Advertising revenue plunged by 75 per cent at the start of the pandemic in many markets, he said, and the industry is still struggling with advertising declines in the range of 30 per cent.
The federal government announced a $30-million communications budget at the start of the pandemic, but Hinds said there was limited placement of the resulting ads in Canadian news media.
"The government can deliver on its mandate to communicate with Canadians by implementing a strategy of placing ads where Canadians are looking for trusted content and advertising," he said.
Without federal help, he added, the future is grim for many of his member organizations.
This report by The Canadian Press was first published Nov. 27, 2020.
The Canadian Press
Canadians' social media data not stored in country, study finds – The Eyeopener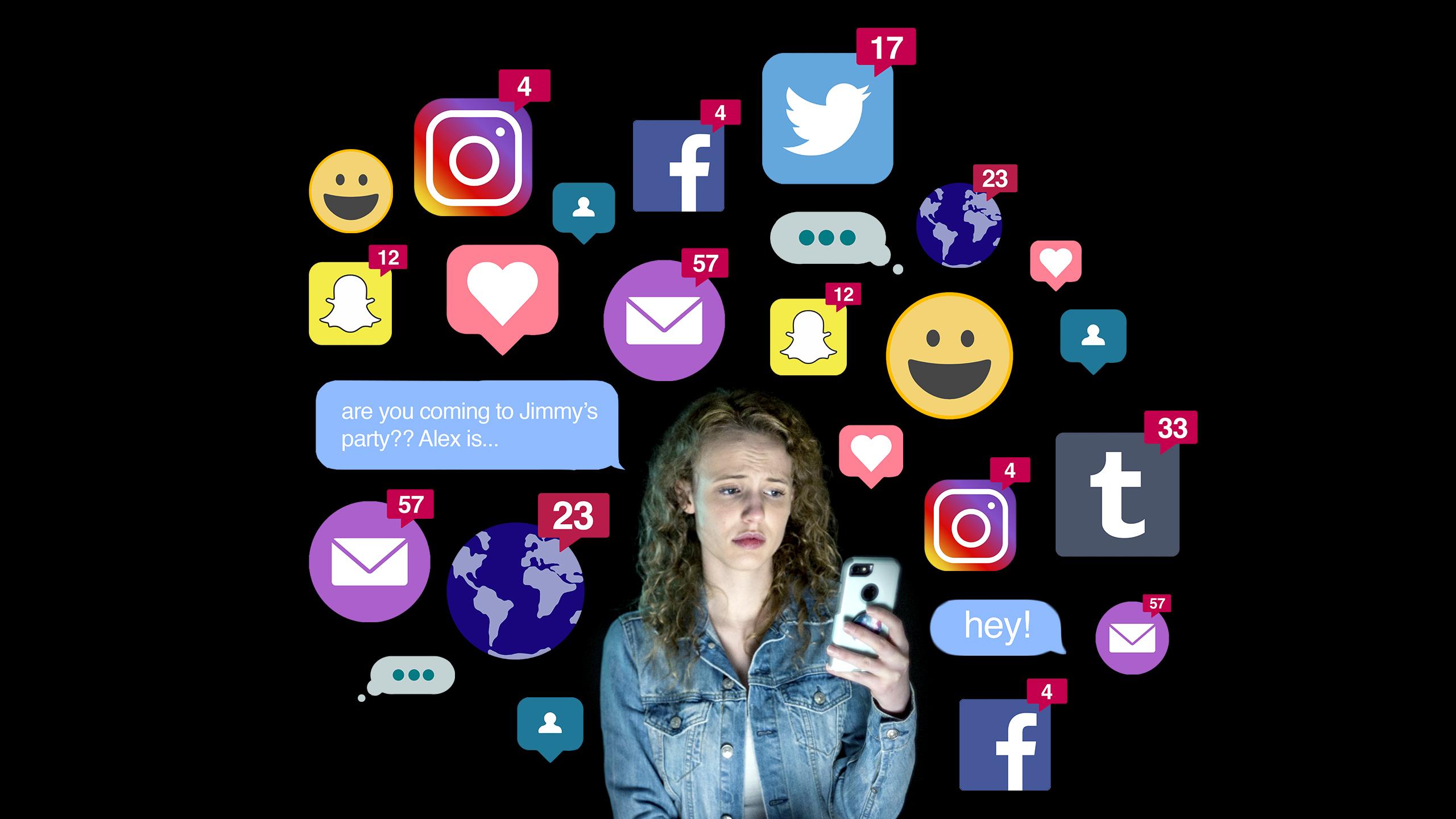 Reading Time: 4 minutes
By Pooja Rambaran
Social media platforms such as Facebook and Twitter transfer and store user data in a variety of jurisdictions outside of Canada, according to a recent discussion paper by the Cybersecure Policy Exchange (CPX) at Ryerson.
The study found that most social media privacy policies do not explicitly state the jurisdictions in which the personal data of their users are stored, processed and transferred. This means that "social media platforms can easily transfer personal data between various countries with little oversight or transparency," the paper reads.
Yuan Stevens, co-author of the study, said the core belief of the paper is that "people in Canada deserve to have control and autonomy over their personal data as a critical aspect of cybersecurity."
Stevens described personal data as anything that relates to someone as a specific, identifiable person.
Almost every major social media platform—including Facebook, Instagram, LinkedIn, Snapchat, Twitter and TikTok—has faced major security breaches in the last five years, according to the CPX report written by Stevens, Mohammed Masoodi and Sam Andrey.
In 2018, Cambridge Analytica, a data analytics company, was found responsible for improperly collecting personal data of millions of Facebook users. The paper states of these 87 million users, more than 600,000 were Canadians.
As technological companies routinely face buy-outs, mergers and bankruptcies, the storage and protection of personal data may change outside of Canadian regulation. "Malicious hackers can also take advantage of data stored in locations where the data are subject to weak data protection safeguards," the paper states.
"Our data protection laws have historically given ample freedom to corporations to treat our personal data as they please with little legal oversight," said Stevens.
The Personal Information Protection and Electronic Documents Act (PIPEDA) is responsible for protecting the personal data of social media users in Canada.
However, it does not prohibit companies from transferring data to third parties or other jurisdictions. When transferring this data to third parties, PIPEDA cited that organizations should provide a comparable level of protection for the collected data to what it would've received had it remained within the company.
Yet the act does not specify the meaning of the term "comparable level of protection" and this is left up to the discretion of the individual companies.
"The self-regulatory approach of PIPEDA fundamentally jeopardizes the security, privacy and protection of personal data for users of social media platforms," the paper reads, adding that this data can be transferred to a variety of jurisdictions without the knowledge of Canadian social media users and with little restrictions under the Canadian privacy law.
"People in Canada deserve to have control and autonomy over their personal data as a critical aspect of cybersecurity"
On the contrary, the European Union's (EU) General Data Protection Regulation (GDPR), requires organizations that collect personal data of their constituents to comply with their obligations, including legally-binding corporate rules or clear consent for the transfer of data, the paper states.
Those who violate the privacy and security standards set by the GDPR are subject to harsh fines, possibly amounting to as high as 20 million euros, according to the GDPR website.
"In Europe, data protection is an extension of human rights, where the right to control your personal data…is a part of informational self-determination," said Stevens. "But in Canada, our data protection laws ensure no such protection to people."
The researchers of the study found that some Canadians were mainly concerned with external government surveillance primarily from China and the U.S. Other Canadians indicated a lack of trust with current Canadian institutions as they believe that storage in Canada could still be improperly surveilled or used, the paper states.
The authors of the paper suggested three policy changes that can be employed by the Canadian government to improve their current data protection laws—comparable protection, consent and special protections for sensitive personal data.
A recent survey by CPX found that 86 per cent of Canadians support policies to keep Canadians' data within Canada.
Siya Joshi, a first-year computer science student, was previously unaware that Canadian laws allow companies to release user information across borders.
"I would like to know where any personal information I store on my accounts or anything I post is being used, whether that is worldwide or national," said Joshi, adding that she agrees with the policy suggestions made in the paper.
"[Those] would ensure that I know what [information] is being sent, why and if I agree for it to be sent," said Joshi.
The paper stated that there needs to be a more rigorous definition of the term "comparable level of protection" in PIPEDA.
When social media companies transfer the personal data of their users outside of Canada, there should be explicit and proactive oversight mechanisms for their privacy, according to Stevens.
"Like the EU, Canada could maintain a list of countries whose data protection laws are deemed sufficient for transfer," said Stevens.
She added that companies could otherwise provide transfer agreements that demonstrate that the transfer location of the data is sufficient under Canada's data protection laws.
In cases where the transfer location is not pre-approved and no transfer agreement exists, Stevens suggested that the data protection law should allow social media companies to collect explicit consent for the transfer of data.
This option also requires the disclosure of the specific personal data to be transferred, countries where the data could be stored and the other organizations involved in the process.
The final policy suggestion involves better protection of sensitive personal data such as individuals' racial or ethnic origins, sex life, sexual orientation, political opinions, religious beliefs, as well as genetic and biometric data.
"[Canadian] laws merely say that more protection is needed when data is more sensitive, allowing social media companies to decide themselves whether highly-revealing personal data deserves certain treatments that better protect our privacy," said Stevens.
Drawing on thoughts from Shoshana Zuboff, the Charles Edward Wilson Professor Emerita at Harvard Business School and author of The Age of Surveillance Capitalism, Stevens said that companies can collect, analyze and optimize users' personal data as a form of raw material to predict and shape their behaviours in the name of economic freedom.
"A data protection law that explicitly seeks to enhance economic development will never sufficiently protect our individual and collective rights to informational self-determination as an extension of privacy, one of our fundamental freedoms in Canada," said Stevens.
Related