Ex-CEO of Wirecard arrested in case over missing billions – CBC.ca
The former CEO of German payment service provider Wirecard has been arrested, accused of inflating the company's balance sheet in an accounting scandal that centres on a missing sum of 1.9 billion euros ($2.9 billion Cdn), prosecutors in Munich said Tuesday.
Markus Braun resigned on Friday after the company said that auditors couldn't find accounts containing the money. On Monday, Wirecard said it has concluded that the money probably doesn't exist.
Prosecutors said a court issued an arrest warrant shortly afterward and Braun, who had been in Vienna, turned himself in on Monday evening.
He is accused of inflating the company's balance sheet and revenue using sham income from business with third-party acquirers, "possibly in collaboration with further perpetrators," in order to "portray the company as financially stronger and more attractive for investors and clients," they said in a statement.
Braun, an Austrian who had led Wirecard since 2002, was arrested on suspicion of incorrect statements of data and market manipulation.
Braun pledges co-operation: prosecutor
Prosecutor Anne Leiding said it remains to be seen whether the case may expand to include other offences, and investigators have yet to determine "how often, for example, these incorrect results were used to obtain loans from other banks."
After Braun turned himself in, "he pledged his co-operation" in a first meeting with investigators, Leiding told reporters.
Wirecard AG was once regarded as a star of the growing financial technology sector, but its shares have fallen sharply after the company became the subject of multiple Financial Times reports about accounting irregularities in its Asian operations. Wirecard disputed the reports, which started in February 2019, and said it was the victim of speculators.
COO fired
On Monday, the company fired its chief operating officer, Jan Marsalek, who had been suspended from the management board last week. German news agency dpa reported that Marsalek had been in charge of overseeing daily operations including in Southeast Asia, where the possible fraud occurred.
Two Philippine banks that were said to hold the missing money in escrow accounts said in recent days that they had no dealings with Wirecard, and the country's central bank chief said none of the missing money entered the Philippines' financial system.
In the early hours of Monday, Wirecard said its management board "assesses on the basis of further examination that there is a prevailing likelihood that the bank trust account balances in the amount of 1.9 billion euros do not exist."
Wirecard said it is in "constructive discussions" with banks on continuing credit lines, and is "assessing options for a sustainable financing strategy for the company." It said it is examining other possible measures to keep the business going, including restructuring and disposing of business units.
After huge declines last week and on Monday, Wirecard shares rallied somewhat on Tuesday. They were up 19.8 per cent in Frankfurt trading at 17.29 euros.
Another Vancouver strip club reports possible coronavirus case
After recently notifying the public about potential coronavirus exposure at Brandi's Show Lounge, Vancouver Coastal Health issued a COVID-19 exposure to recent patrons of another Vancouver strip club – this time the No.5 Orange.
In a statement on Tuesday afternoon, health officials said they are notifying patrons who visited the venue at 205 Main Street in the "evening hours" on Canada Day, that "an individual who tested positive for COVID-19 attended No5 Orange on that date."
They note, however, that "there is no known risk to anyone who attended the No.5 Orange outside that date [and] there is no ongoing risk to the community."
There is also "no evidence" that this exposure is linked to recent ones at Brandi's Exotic Show Lounge or the Hotel Belmont.
Still, as a precaution, health officials are advising people who attended the No. 5 Orange on July 1 to monitor themselves for 14 days.
"As long as they remain healthy and do not develop symptoms, there is no need to self-isolate and they should continue with their usual daily activities," officials said.
For those with no symptoms, "testing is not recommended because it is not accurate or useful." However, anyone who does develop symptoms should "seek testing and immediately self-isolate."
Source:| News – Daily Hive
Canadian company to collaborate on potential coronavirus vaccine with GSK – Global News
The world's largest vaccine-maker GSK has put its vaccine booster technology to work in a potential new COVID-19 shot, to be developed with a Canadian biopharmaceutical company backed by tobacco company Philip Morris.
Rather than developing its own vaccine in the global race to combat the pandemic, GSK has instead focused on contributing its adjuvant technology to at least seven other global companies, including Sanofi and China's Clover.
READ MORE: Canadian company announces COVID-19 vaccine candidate
The latest deal, with Canadian firm Medicago, uses plant-based technology that differs from GSK's other coronavirus-partnerships and boosts the London-listed company's chances of finding a successful candidate and scaling production relatively quickly.
There are no approved vaccines for the respiratory illness caused by the new coronavirus, but 19 vaccines are being trialed in humans globally and some treatments, such as Gilead's remdesivir, have been approved in certain regions.

5:09


When will a COVID-19 vaccine be ready?



Medicago's approach, already used in a flu vaccine awaiting Canadian approval, takes the leaves of a plant as bioreactors to produce one of the three spike proteins of the novel coronavirus, the S-spike, which can be then used in the vaccine with GSK's adjuvant.
[ Sign up for our Health IQ newsletter for the latest coronavirus updates ]
GSK said on Tuesday the companies aimed to make their vaccine available in the first half of next year and produce about 100 million doses by the end of 2021. An early-stage human trial of three different dosage levels is expected to begin in mid-July.
Adjuvants, or efficacy boosters, are added to some vaccines to increase the immune response with the aim of achieving more lasting immunity against an infection.
READ MORE: The race for a vaccine — China leads the way in a potential coronavirus treatment
Medicago, headquartered in Quebec City, Canada, is privately owned. PMI has a 33% stake, and Mitsubishi Tanabe Pharma holds the remainder.
PMI has said it is evaluating options for its stake in Medicago. It was not immediately available for further comment.
EIA Raises Brent Crude Oil Price Outlook – OilPrice.com
By Julianne Geiger – Jul 07, 2020, 3:30 PM CDT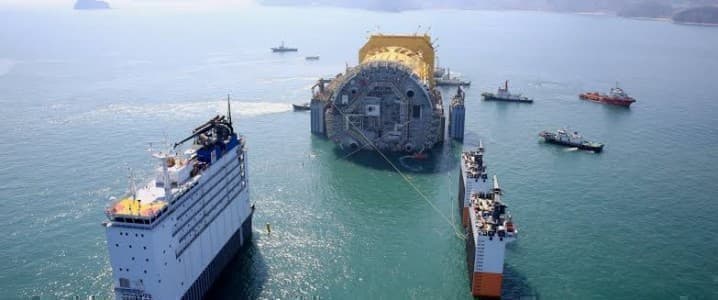 The Energy Information Administration raised its price outlook for Brent crude to $41 per barrel for the second half of 2020—this is $4 per barrel higher than the EIA's forecast last month.
In its Short-Term Energy Outlook (STEs expectation that global oil inventories will continue to decline in the second half of the year and throughout next year.
"EIA expects high inventory levels and surplus crude oil production capacity will limit upward price pressures in the coming months, but as inventories decline into 2021, those upward price pressures will increase," the EIA said in a summary of its monthly report.
Specifically, the EIA is forecasting that global liquid fuel inventories will rise at a rate of 6.7 million bpd in H1 2020, and then decline at a rate of 3.3 million bpd in H2 2020. Finally, in 2021, the EIA expects that inventories will decline further by 1.1 million bpd.
The EIA expects U.S. oil production to fall this year and next, with WTI prices sitting below $50 per barrel through next year. The EIA's expectation is that oil production in the United States will average 11.6 million barrels per day this year, and 11.0 million bpd next year. This is off from an average of 12.2 million bpd last year. The EIA expects U.S. liquid fuels consumption to fall this year by an average of 2.1 million bpd from 2019, to 18.3 million bpd.
The EIA cautions, however, that this month's projections for U.S. oil production were made prior to the court-ordered closure of the Dakota Access Pipeline. Energy Transfer Partners plans to file a motion to stay that decision.
By Julianne Geiger for Oilprice.com
More Top Reads From Oilprice.com: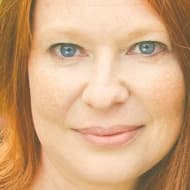 Julianne Geiger
Julianne Geiger is a veteran editor, writer and researcher for Oilprice.com, and a member of the Creative Professionals Networking Group.