Ex-investment executive to plead guilty in admissions scam – North Shore News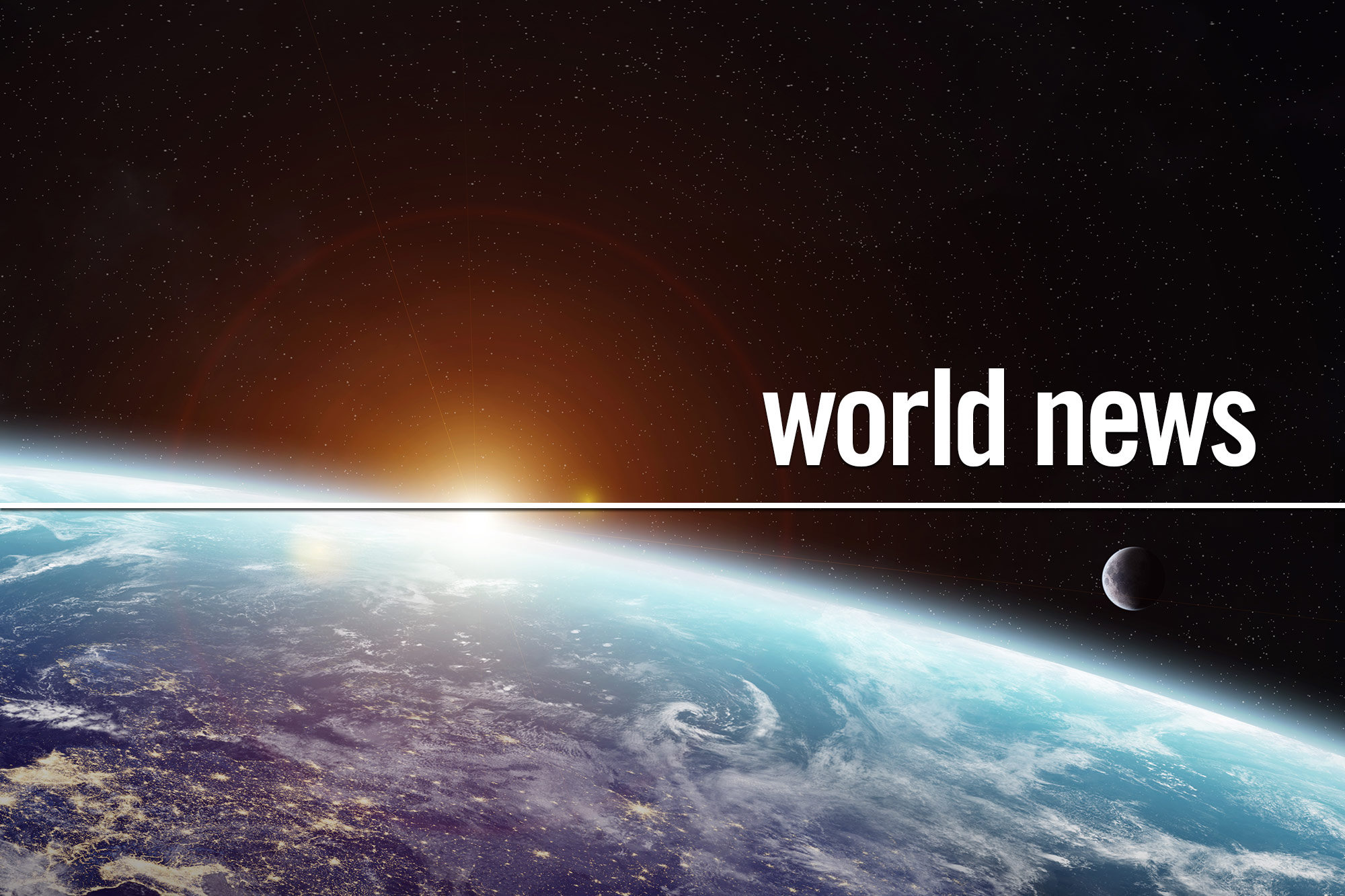 BOSTON — A former private equity executive who cofounded an investment firm with U2's Bono agreed to plead guilty in connection to the college admissions bribery scheme.
William McGlashan will plead guilty to a single count of wire fraud and honest services wire fraud, federal prosecutors announced Friday.
Under a deal with prosecutors, McGlashan will serve three months in prison, complete 250 hours of community service and pay a $250,000 fine.
McGlashan, 57, was accused of paying $50,000 to have someone correct his son's ACT answers. Prosecutors said he also agreed with the admissions consultant at the centre of the scheme, Rick Singer, to pay $250,000 to try to get the teen into the University of Southern California as a football recruit but didn't go through with it.
McGlashan has fiercely denied the charges and says he told Singer he didn't want to participate in the so-called "side door" scheme. McGlashan's lawyers have said in court documents that his son applied as a legitimate candidate and withdrew his application before he was even admitted.
McGlashan, who lives in California, is a former managing partner at TPG Capital who cofounded an investment fund with U2 singer Bono in 2017.
Messages left with his attorneys were not immediately returned on Sunday.
A hearing on the plea deal has not been scheduled. If the plea and sentencing agreement is approved, McGlashan will be the 30th parent to plead guilty to charges related to the college admissions case.
Some parents are accused of paying Singer to falsely portray their children as star athletes and then bribe college sports officials to get them admitted as recruited athletes at top universities. Others are accused of paying Singer to help cheat on their children's SAT and ACT exams.
Singer has pleaded guilty to charges including racketeering conspiracy and agreed to work with investigators.
The Associated Press
LETTER: New multi-use Sydney library wise investment – TheChronicleHerald.ca
If the past year has taught us anything, it is the value of libraries in our communities. The time confined to our homes and limited in-person interactions would have taken a much higher toll without access to books.
Libraries provide a central hub for connecting people, sharing information and building stronger communities. The inclusiveness of libraries provides the sense of belonging needed by all citizens. An investment in people will require prioritizing these types of services. A new library should come high on this list simply because it can be used by every citizen for multiple purposes, books being but only one aspect of it. Modern libraries fulfill roles in society previously held by churches and community groups that grew from them. Communities that have made the choice to invest in new, modern library buildings are proud of their accomplishment and the positive response from their communities.
Living in rural Cape Breton means that many of the municipal services citizens have come to expect as normal are not available to us, such as central water and sanitation systems. What we do have and value is a branch of the local library. The sense of belonging is even more critical in small rural communities such as Main-a-Dieu.
We will all benefit in more ways than can be listed if we as a community support the investment required to bring Sydney and area into the 21st century with a new, multi-use library. Libraries have become the new meeting place for our social, cultural and intellectual development.
We need to believe in our potential but also support and encourage it by providing the means to achieve our goals. A new library can do this for our community as it has done for so many others across Canada. It would be an investment in people of all ages.
The pandemic had shown us we are a strong, resilient community that can make tough choices. Building a new library is something we can and must do for not only our current residents, but also our future generations.
Pauline Mesher
Catalone
President, Main-a-Dieu Community Development Association
RELATED:
Listings boom, trading frenzy fuel record 2020 for investment banks – The Journal Pioneer
By Lawrence White
LONDON (Reuters) – A surge in blank-cheque investment vehicle fundraising and frantic pandemic-related trading in 2020 boosted investment banks' income by a record 28% from the year before, a report showed on Friday.
Revenues for the 12 largest investment banks tracked in research firm Coalition Greenwich's index rose to $194 billion, the highest annual total for the industry since the survey began around a decade ago.
The trading bonanza showed how Wall Street and European banks benefited as the COVID-19 pandemic sparked global government and central bank action, upending asset prices and sending investors scrambling for safe havens.
Later in the year banks feasted on the craze for so-called blank-cheque or special purpose acquisition companies (SPACs), which raise money to acquire another company without specifying which one to their investors in advance.
Just one part of a listings boom which also included more traditional initial public offerings (IPOs), SPACs raised a record $82 billion last year and the trend has been gathering steam in 2021, boosting fee income for banks organising the deals.
Fixed income, currency and commodities (FICC) income rose 41% year-on-year, the Coalition report said, with commodities revenues hitting record levels as investors sought safe havens in precious metals and as oil prices surged later in the year.
Central Bank intervention to stimulate flatlining pandemic-hit economies also drove strong trading in credit products, except for more complex structured debt which risk-averse investors largely shunned.
In equities, derivatives volumes hit their highest level in a decade, Coalition said, but again more complex structured products underperformed as companies axing dividends in the first half of the year hit derivatives tied to such payouts.
JOB CUTS
Despite the bumper year, frontline revenue-producing bankers faced job losses, Coalition said, with positions down 1% from a year earlier to 48,700 as banks cut structured equity derivatives jobs in particular on waning demand.
That meant revenue per employee rose across all business lines, with the trend most evident in FICC where the measure rose to some $6 million, up 44% from 2019.
Banks kept bonus increases modest even as income soared, mindful of being seen to splurge too much amid an economic crisis and looking ahead to likely tougher times this year.
Coalition's index tracks Bank of America , Barclays, BNP Paribas, Citigroup, Credit Suisse, Deutsche Bank, Goldman Sachs, HSBC, JPMorgan, Morgan Stanley, Societe Generale and UBS.
(Reporting by Lawrence White; Editing by Kirsten Donovan)
With Ansys Off 24% From Recent High, Investment Opportunity Awaits – Forbes
It's not often that a conversation with a CEO leaves me dazzled. But that's what happened to me on March 4 after speaking with Ajei Gopal, CEO of Ansys, a Pittsburgh-area engineering software company.
This 50 year old company enjoyed 24% revenue growth in the fourth quarter — reporting some $1.7 billion in 2020 revenue and finishing March 4 trade with a $26.7 billion market cap — and it looks to have a bright future ahead.
The recent swoon in tech stocks and disappointing guidance have taken a big bite out of its shares — since February 12 Ansys has fallen 24% from its peak of $404, according to Morningstar.
For those who believe it's smart to invest in companies with great long-term growth potential when the stock price is down, . Here are three reasons I think Ansys is worth examining:
Large market opportunity
Winning competitive strategy
Compelling growth trajectory
(I have no financial interest in the securities mentioned in this post).
Ansys Financial Results
Ansys software simulates the physical world so product developers can get products to market faster and at a lower cost without the need to build a physical prototype.
Ansys's more than 4,000 employees invent and apply its simulation expertise in a range of disciplines — including physical structures, fluids, semiconductors, power, optical, and electromagnetics — to serve over 50,000 customers in industries such as aerospace, defense and automotive.
Its customers include BMW, Porsche, Lucid Motors, Honeywell, Samsung and Axiom Space which plans to launch the first private mission to the International Space Station later in 2021
Ansys reported expectations-beating revenue and earnings per share growth for the final quarter of 2020. According to Zacks Equity Research, its 24% increase in fourth quarter revenues was 11% above the Zacks Consensus Estimate. Its $2.96 EPS for the quarter was 18% higher than Consensus and 32% more than the year before.
Ansys has beaten estimates for several quarters. Zacks noted that the company had exceeded revenue and EPS estimates for four consecutive quarters.
Ansys guided investors to expect slower growth for all of 2021. According to Nicole Anasenes, Ansys CFO, full year 2021 non-GAAP revenue is forecast to be up between "6% and 11% — in the range of $1,790 million to $1,875 million."
She guided 2021 EPS in the range of $6.44 to $6.92, according to Ansys' Q4 2020 Earnings Call Transcript — the midpoint of which is up 34% from its fully-diluted 2020 EPS of $4.97.
Large market opportunity
Ansys is aiming at a large, growing market opportunity. As Gopal told me, Ansys's total addressable market is $8.5 billion and is "growing significantly — we expect it to triple in the next seven to 10 years."
The pandemic had a mostly positive effect on demand for Ansys's services. "While liquidity challenges reduced demand for our services among small and medium-sized businesses, the pandemic increased the number of R&D engineers who were working from home."
Ansys helped its larger customers keep their R&D going. "Our larger customers were initially concerned that R&D — which is the last thing that companies cut in a recession — would fall apart. But we saw that engineers are perfectly capable of working from home without going into the labs. We proved that we could make engineers successful," said Gopal.
Winning competitive strategy
Large companies have accelerated their product development roadmaps during the pandemic. "This has created more demand for our products. There has also been strong demand from designers of eco-friendly electronic vehicles and in commercial aerospace," he explained.
To win new customers, Ansys must persuade engineers and "higher ups." As Gopal said, "The engineers — who are the end-users of our product — have a strong vote. And when we talk with division presidents, they look for personalized return on investment analysis. I met with such an individual who had a reputation as very tough. He told me that 25 years before, he had been an engineer and Ansys's product had fixed a problem that enabled him to meet his deadline. He has become our biggest champion."
Ansys persuades such engineers to use its products thanks to the accuracy of its simulations and the ability of its products to integrate different scientific disciplines. "We polled customer CEOs for four years and they love the accuracy of our products. We are represented across all scientific disciplines. For example, in crash testing we can integrate disciplines — such as fluid flow, electronics, and structural — to simulate airbags," he said.
Ansys builds very close technical relationships with its customers. As Gopal explained, "We have ACE [Ansys Customer Excellence] engineers — including 760 PhDs. They are skilled to know what customers are looking for and help them solve problems — for example, when they are struggling to get their models working."
Ansys takes affirmative steps to keep the company from losing its ability to sense and adapt to changing threats and opportunities. "There are 4,800 people in the company and it feels like we are a startup — we've more than doubled the number of people since I joined in 2016," he said.
Ansys uses many organizational methods to keep the startup feel. "Our ACE engineers help with the sprint of agile development — they can figure out how to prioritize our R&D portfolio in part based on how customer needs are changing. We are not monolithic — we encourage business units to be responsible for physics. There is interaction across the company. We have 1,000 companies in our startup program that are pre-revenue — founders and a dream. We give them heavily discounted software and we learn from them. And we partner with 3,000 universities who use Ansys for R&D and we help them in curricular development," said Gopal.
Compelling growth trajectory
Ansys has a compelling longer-term growth trajectory. "We have five tailwinds: electrification — electric vehicles and submersibles; autonomy — self-driving care and automatic robots; 5G telecommunications — which has finicky signals; industrial Internet of Things; and Ecoactivity."
Analysts were somewhat disappointed with Ansys's 2021 guidance. As Morningstar
MORN
Equity Analyst Julie Bhusal Sharma wrote, "[Ansys's] guidance was a step down from what we were projecting in 2021 on both the top and bottom lines. We continue to view shares as overvalued and recommend waiting for a greater pullback before investing."
It is possible that its share could fall further — presenting an even better entry point for those looking to Ansys as a long-term investment in a good company.