Exclusive-Punishing Putin: How Biden could cut Russia off from world tech
If Russia further invades Ukraine, the Biden administration could deprive it of a vast swath of low- and high-tech U.S. and foreign-made goods, from commercial electronics and computers to semiconductors and aircraft parts, people familiar with the matter told Reuters.
President Joe Biden would achieve that by expanding the list of goods that require U.S. licenses before suppliers can ship them to Russia, and his administration would then deny those licenses, the people said.
The measures, whose details have not previously been reported, are part of a suite of export control penalties that the United States has prepared to damage Russia's economy, targeting everything from lasers to telecoms equipment and maritime items.
They were not announced on Tuesday as part of a round of sanctions unveiled by Biden to punish Russian President Vladimir Putin for recognizing two breakaway regions of Ukraine as independent and deploying troops into the regions to "keep the peace."
But a senior administration official said, "if Putin escalates further, we will escalate further, using both financial sanctions and export controls, which we've yet to unveil."
The official added: "Export controls are really potent because we're talking about critical technology inputs that Russia needs to diversify its economy."
The official added that the United States is "fully prepared with a very large number of countries across the world to implement those export control measures if the invasion proceeds."
The White House, and the Commerce Department, which oversees U.S. export controls, did not respond to requests for comment on details of the potential restrictions.
The package, which was still being fine-tuned over the weekend and could change, could come even as some White House officials have pledged to spare the Russian consumer from the brunt of the penalties.
The goal of the export control measures "is really to degrade Russia's ability to have industrial production in a couple of key sectors," Peter Harrell, who sits on the White House's National Security Council, said in a speech last month. He said the administration was focused on industrial production and high-tech sectors "rather than how do we sort of target the Russian people writ-large."
The administration has been vowing to hit Moscow with a potent cocktail of banking sanctions and export controls for weeks, in response to a massing of hundreds of thousands of Russian troops along Ukraine's borders.
Reuters reported on Saturday that the Biden administration had also prepared a package of sanctions against Russia that includes barring U.S. financial institutions from processing transactions for major Russian banks.
By far the most sweeping measure contained in the export controls package would take a page from restrictions placed on Chinese telecom giant Huawei Technologies Co Ltd under former President Donald Trump. It would dramatically expand the scope of the so-called Foreign Direct Product Rule (FDPR), requiring firms that use U.S. tools to make technology overseas to obtain a U.S. license before shipping them to Russia.
"It's extraordinarily novel and has the potential for being far more significant than controls just on exports of these items from the United States," said Washington lawyer Kevin Wolf, a former Commerce Department official.
U.S. suppliers would also have to obtain licenses for certain Russia-bound items that do not currently require them, such as civil aircraft parts. Whether Europe would follow suit with similar measures remains to be seen.
Japan said on Tuesday it stood ready to join the United States and other G7 industrialised nations in slapping sanctions on Russia.
On Tuesday, Biden said the United States would impose sanctions against two large Russian financial institutions and Russian sovereign debt and against some Russian elites and their family members.
On Monday, as an initial response to Putin's moves into eastern Ukraine, Biden vowed to end investment in and trade with the regions while British Prime Minister Boris Johnson announced initial sanctions targeting Russian banks and billionaires.
Under changes proposed in the U.S. export control package, the license applications, in turn, would face a strict "policy of denial" standard of review, meaning only in rare cases would the administration approve them.
In addition, Russian companies listed as so-called military end users for their alleged ties to the Russian military, including a handful of aircraft producers, would be added to a trade blacklist known as the entity list. That would broaden the scope of items the companies would need licenses to obtain.
Finally, Washington would expand the scope of products that would need approval from the United States when sent to Russian military end users through an even broader application of the FDPR rule, subjecting to U.S. licenses requirements all items made abroad with U.S. tools and destined for companies that support the military.
U.S. exports to Russia were under $5 billion in 2020, according to the Commerce Department, and already face many curbs. But the use of the FDPR rule dramatically expands the impact of the restrictions included in the package.
(Reporting by Karen Freifeld in New York and Alexandra Alper in WashingtonWriting by Alexandra AlperEditing by Chris Sanders and Matthew Lewis)
Google, Samsung help Android developers sync fitness data between apps – Deccan Herald
Google and Samsung have joined hands to give developers an opportunity to sync users' health and fitness data between Android apps and their devices.
Called 'Health Connect', the platform and API (application programming interface) are for Android app developers to securely access users' health data.
With user permission, developers can use a single set of APIs to securely access and share health and fitness data across Android devices, Google said in a statement.
"We're building this new unified platform in collaboration with Samsung to simplify connectivity between apps" to foster richer app experiences while also providing centralised privacy controls for users," the tech giant added.
Google is working with developers including MyFitnessPal, Leap Fitness, and Withings as part of an early access programme.
In addition, Samsung Health, Google Fit, and Fitbit are adopting Health Connect. All developers can get access to Health Connect's common set of APIs for Android via Android Jetpack," the company informed.
'Health Connect' supports many common health and fitness data types and categories, including activity, sleep, nutrition, body measurements, and vitals like heart rate and blood pressure.
"The users will have full control over their privacy settings, with granular controls to see which apps are requesting access to data at any given time," said Google.
The users will also have the ability to shut off access or delete data they don't want on their device, along with an option to prioritise one data source over another when using multiple apps.
Oppo Reno 8 Series Launch Officially Set for May 23 in China – Beebom
Oppo is all set to unveil its new Reno 8 series to succeed last year's Reno 7 lineup next week. The company has revealed that it will host an online event on May 23 in China to introduce the Oppo Reno 8 mid-range phones, which are expected to boast good looks, various camera-centric features, and more. Here's what to expect.
Oppo Reno 8 Series Launching This Month
Oppo announced this information via a recent Weibo post. It is also revealed that the Reno 8 series will launch in China at 7:00 local time (4:30 pm IST). The company has also shared a short teaser for the same, but it doesn't tell us anything about the devices.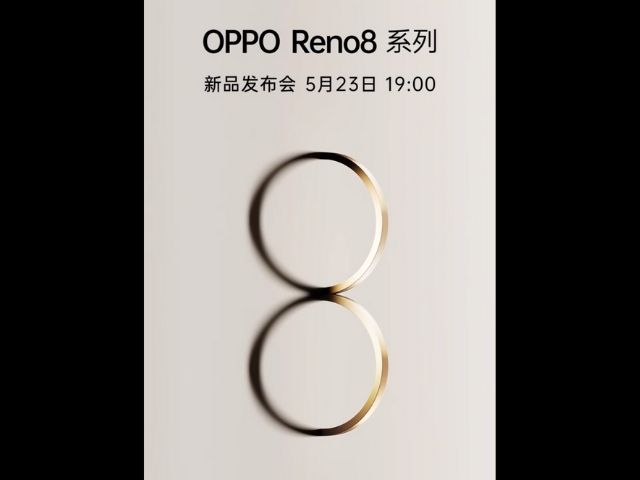 Although, it is suggested that the Reno 8 series will consist of the Reno 8, the Reno 8 Pro, and the Reno 8 SE. A recent leak tells that the Reno 8 Pro will be powered by the Snapdragon 7 Gen 1 chipset, which is expected to be introduced at the Snapdragon Night event on May 20. The Reno 8 could be equipped with a MediaTek Dimensity 8100 SoC, paired with LPDDR5 RAM and UFS 3.1 storage.
It is also reported that the Reno 8 will feature a 6.55-inch Full HD+ AMOLED display with a 120Hz refresh rate. Three rear cameras, including a 50MP Sony IMX766 main camera, an 8MP ultra-wide camera, and a 2MP macro camera, along with a 32MP selfie shooter are also expected. This variant is also likely to be backed by the MariSiliconX NPU.
The Reno 8 is also slated to come equipped with a 4,500mAh battery with support for 80W wired fast charging, much like the OnePlus 10 Pro. This will be a first for an Oppo phone. Other details regarding the Reno 8 series remain unknown. We also don't have an idea of what interesting camera features it will feature. Plus, the design is still a mystery, and our best guess is a center-placed punch-hole screen, and maybe, some design changes too.
While the Reno 8 and the Reno 8 Pro could fall in the upper mid-range price bracket, the Reno 8 SE could be a more affordable offering. That said, proper details still aren't out, and hence, it's best to wait for the launch event to get a better idea. We will keep you in the loop. So, stay tuned for more information.
Featured Image: Representation of Oppo Reno 7
Apple iPod is dead, but check out these iPod alternatives- from Walkman to Mighty Vibe – HT Tech
Apple has discontinued its long-running music player iPod! However, these iPod alternatives are worth checking out.
After a remarkable journey of 21 years, the Apple iPod is no more! Earlier this week, Apple announced the discontinuation of the iPod. It was October 23, 2001, when Apple introduced the first original iPod- the first MP3 player in the world that could load 1000 songs. All that was fancy within a pocket-sized device. It became one of the most iconic products by Apple. This original iPod used to feature a FireWire port to connect to a Mac, and it sold for $399 at that time. And after that, the world has seen various iPod generations come and go. In 2022, Apple added a capacitive-sensing Touch Wheel with click buttons around the sides in the iPod, while its third gen iPod featured a Dock connector. Also Read: Apple iPod is NO more! A flashback at this revolutionary gadget changed the world!
By 2005, Apple expanded the colour display to all models of iPod as well as video capabilities. Over years, the Apple iPod kept on being launched in new avatars. iPod Touch came out in 2007 along with the iPhone. Then in 2009, iPod Classic was Apple's final iPod at that size, and it featured a 160GB hard drive, a Click Wheel, and a widescreen colour display. Now, in 2022, the Apple iPod looks to have lost its essence as its features are now available in almost every Apple device, from iPhone, iPad to even Mac. In fact, Apple Music can be accessed via every other Apple device now. Also Read: iPod is now officially DEAD! Apple kills its superhit gadget after 20 years
Also read:
Looking for a smartphone? To check mobile finder click here.
So, the Apple iPod may be dead but you can still find some top iPod alternatives in the market. If you are a music lover, then these devices will definitely surprise you with their build quality and performance. Here, we have listed some of the iPod alternatives that you can consider now.
Apple iPod alternatives
Sony has been making its own portable audio players for decades with the series named Walkman! Actually, the original Walkman was a portable cassette player, but with its popularity, Walkman has now been converted into an audio player. There are several models that you can buy. Sony NW-A105 Android Walkman with high resolution audio, touch sensor and 26 hours of battery life is available on Amazon at the price of Rs. 21,990. Yes, that is steep, but the Walkman is as iconic a product as Apple iPod was.
Astell & Kern AK Jr
Astell & Kern offers a wide range of mp3 music players. Astell & Kern AK Jr offers high resolution audio, anytime and anywhere. It has a 3.1-inch display size which makes it pocketable along with 9 hours of playback time. It comes with 64GB external memory that supports file formats including WMA, MP3, ALAC, APE(Normal, High, Fast), WAV, FLAC, AIFF, DFF, DSF, OGG, AAC.
Mighty Vibe Spotify and Amazon Music Player
There is another music player which resembles the iPod Shuffle, the Mighty Vibe which plays Spotify playlists and podcasts for phone as well as data free music listening. It can store 1000 plus songs.